TOP 5

Omega Speedmaster "Moonwatch"

Moon-loving Omega Speedmaster changed the watch landscape and is today one of the unquestionable icons of watchmaking. Among its many different versions – always quite faithful to the original – I've selected my favorite 5.

When I was a young boy – and it was so long ago I hardly remember – contrary to George Clooney my dream was not to become an astronaut. For a lad from Poland space was a bit like a distant land from a fairytale, and Moon itself just a big, glowing bulb on the night sky. My future was to be a football player (soccer for those of you over the pond) but all it is left of that dream are my quirky legs. Passion for watchmaking came much later. Today, when I gaze at the Moon, first thing that jumps to mind is… watches. When more than half a century ago Neil Armstrong and Buzz Aldrin stepped out of the lunar module to make a first small step for a man and one giant leap for mankind, not only did they write our history but at the same time not least important chapter in history of watches. Speedmaster ref. 105.012 with a manual caliber 321 inside the case was first ever watch on the surface of our natural satellite, however what's even more important is what it meant for Omega. Without the Speedmaster and the Moon-story the Biel-based brand would be in all other place today. On the other hand Speedmaster is such a good watch design, that even without a tete-a-tete with NASA it would still be one of the best chronographs out there.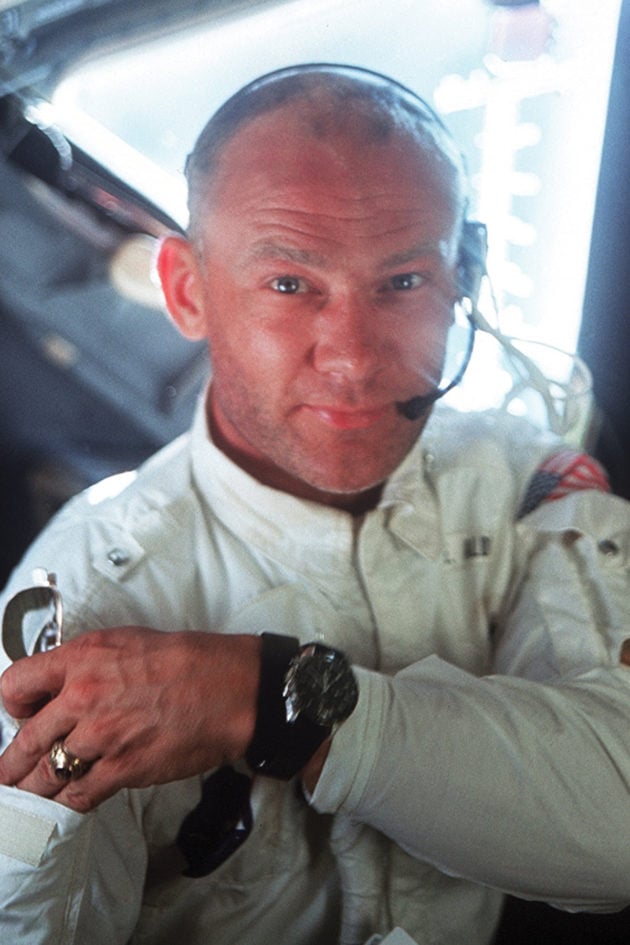 Since 1957 up until this very day Omega crated a variety of different interpretations of the iconic Speedmaster. Along faithful re-interpretations of the past and numerous jubilee editions came modern iterations of the Moonwatch, crafted from high-tech materials and equipped with contemporary, manufactured automatic movements. Vast society of Speedmaster collectors gather under the #SpeedyTueasday hashtag and collecting vintage grows by day, especially with auction market selling top vintage lots for premium money.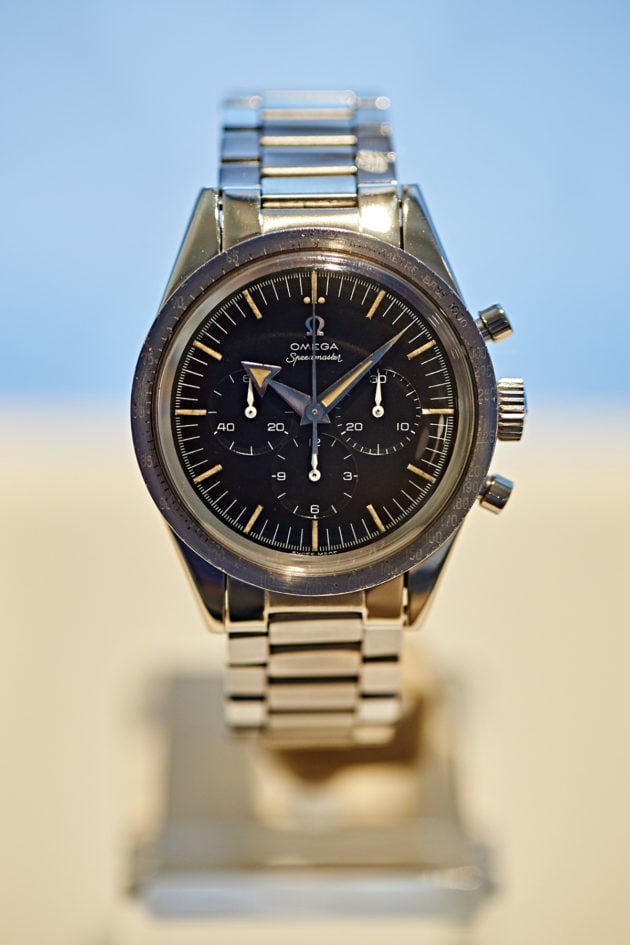 While writing this story I have my very own Omega Speedmaster strapped to the wrist. That one did not make it into the list, but still holds a very special, sentimental value despite me still not dreaming about flying into space and being locked in a tin-can of a space station. Without further ado, here is totally subjective TOP 5 choice of my all-time favorite Speedies.
Speedmaster Professional Apollo 11 50th Anniversary Edition
The true, proper Speedy has always been made (still is) out of stainless steel, but special occasions call for special treatment. When moon-landing dust settled and NASA became the most recognizable brand for all mankind, Omega played along. Yellow gold reference BA145.022 was has been awarded to Apollo 11 astronauts, NASA's most important stuff members and even then ruling USA president Richard Nixon and his vice-president Spiro Agnew. There were total of 1014 pieces made, today highly sought after and priced collector's items.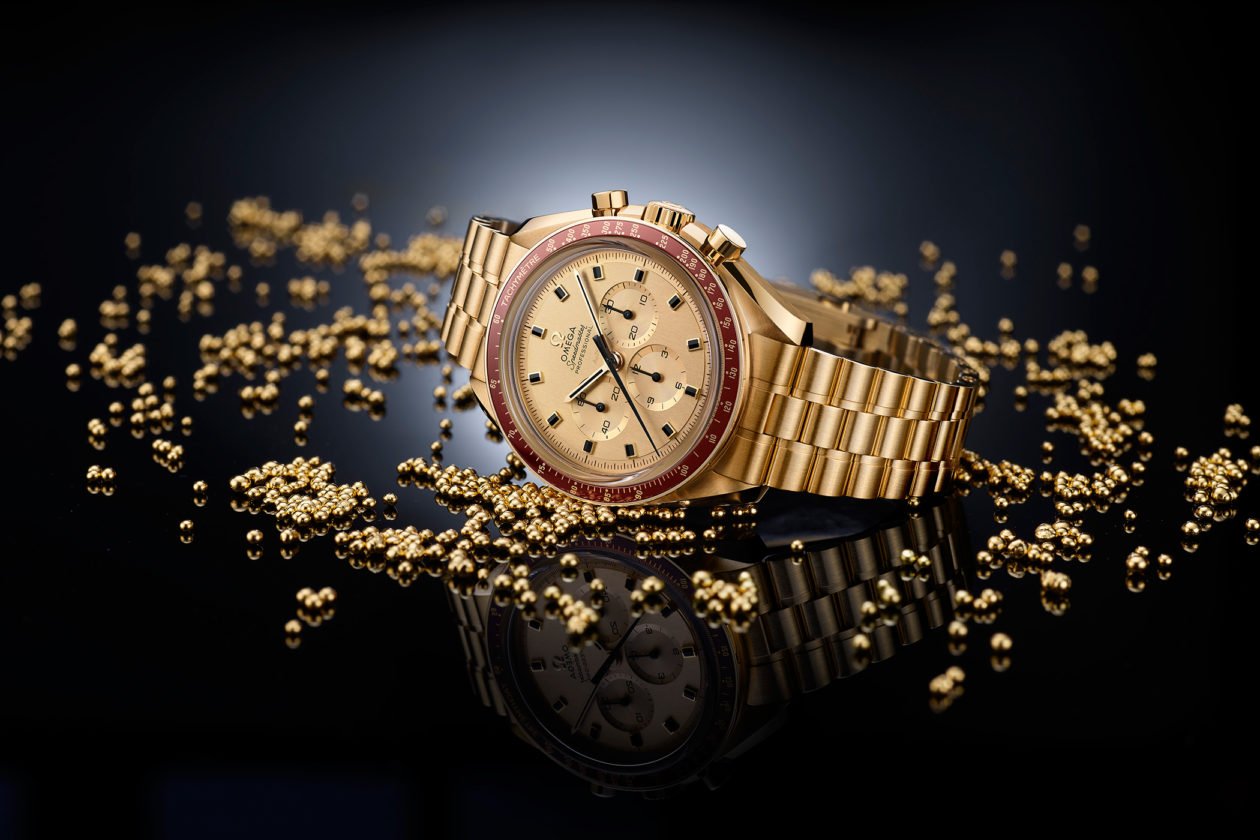 A year ago, for the 50th anniversary of Apollo 11 mission, Omega reissued the gold Speedmaster. While I'm not a big fan of gold watches in general, Apollo 11 50th Anniversary Limited Edition is to me one of the best looking gold watches… ever made. Much of that price goes to "Moonshine gold", fresh-new yellow gold alloy, which gives the watch warmer, less shiny appearance. Same as the original, the watch comes with a burgundy bezel (made of ceramic) and solid-gold dial with black onyx indices. Omega equipped the case with a solid gold bracelet and powered it by hand-wound caliber 3861, seen through the glass back. Every time I have an opportunity to put one on, I fall in love all over again.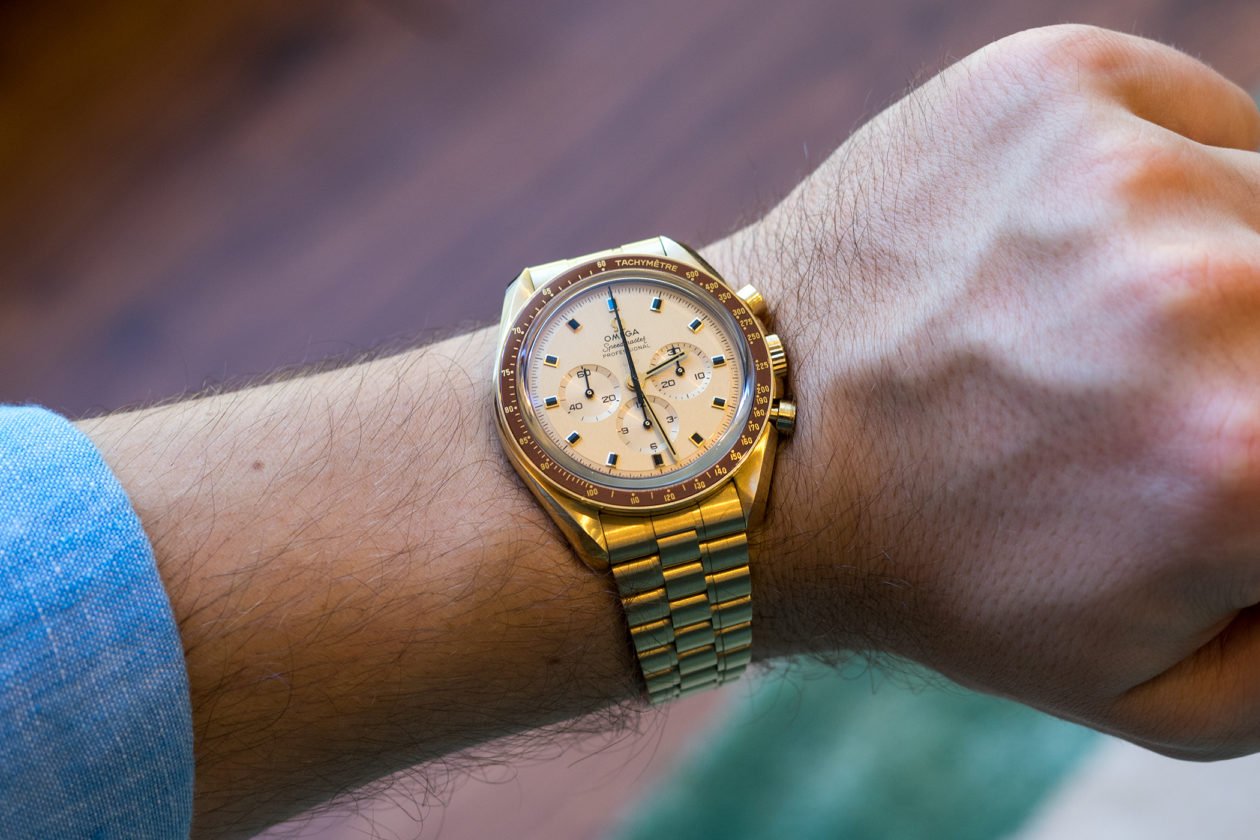 ---
Speedmaster Professional "Japan Racing"
Light grey dial with orange hands and orange-red racing chequer make the ref. 3570.40.00 "Japan Racing" dial stand out. Omega made the watch, exclusive for Japanese market, for a short period of time in 2004, so the overall number of pieces is quite limited and equally expensive.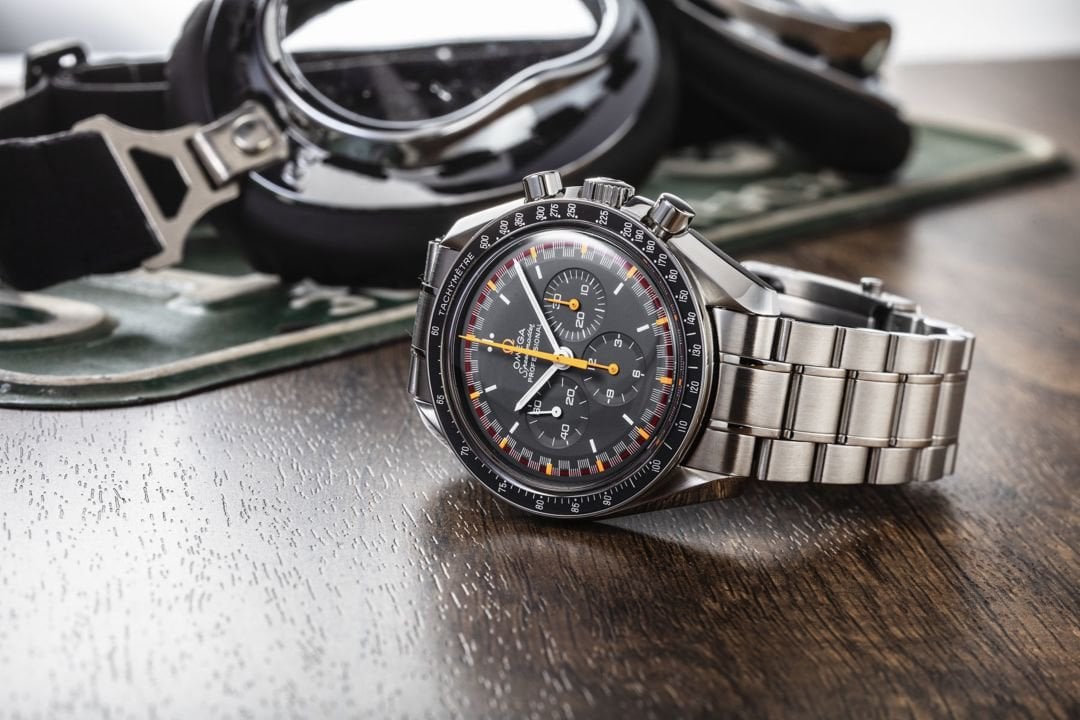 When more than half a century ago Omega designed first Speedmaster, probably no one in the manufacture could have guessed, that one day it will fly into space. The concept was, as one can easily guess by the name, to make a hard-core racing chronograph for drivers. "Master of speed" was therefore equipped with sportiest of complications – chronograph – and a tachymeter scale on the bezel, to measure speed over the course of 1 km. While nowadays nobody associates Speedmaster with racing or motor-sort of any kind, the "Japan Raing" was a great reminder of what the true story of the watch was. Btw: in my humble opinion it is (next to Apollo 11 50th Anniversary LE) the most beautiful Speedmaster dial ever.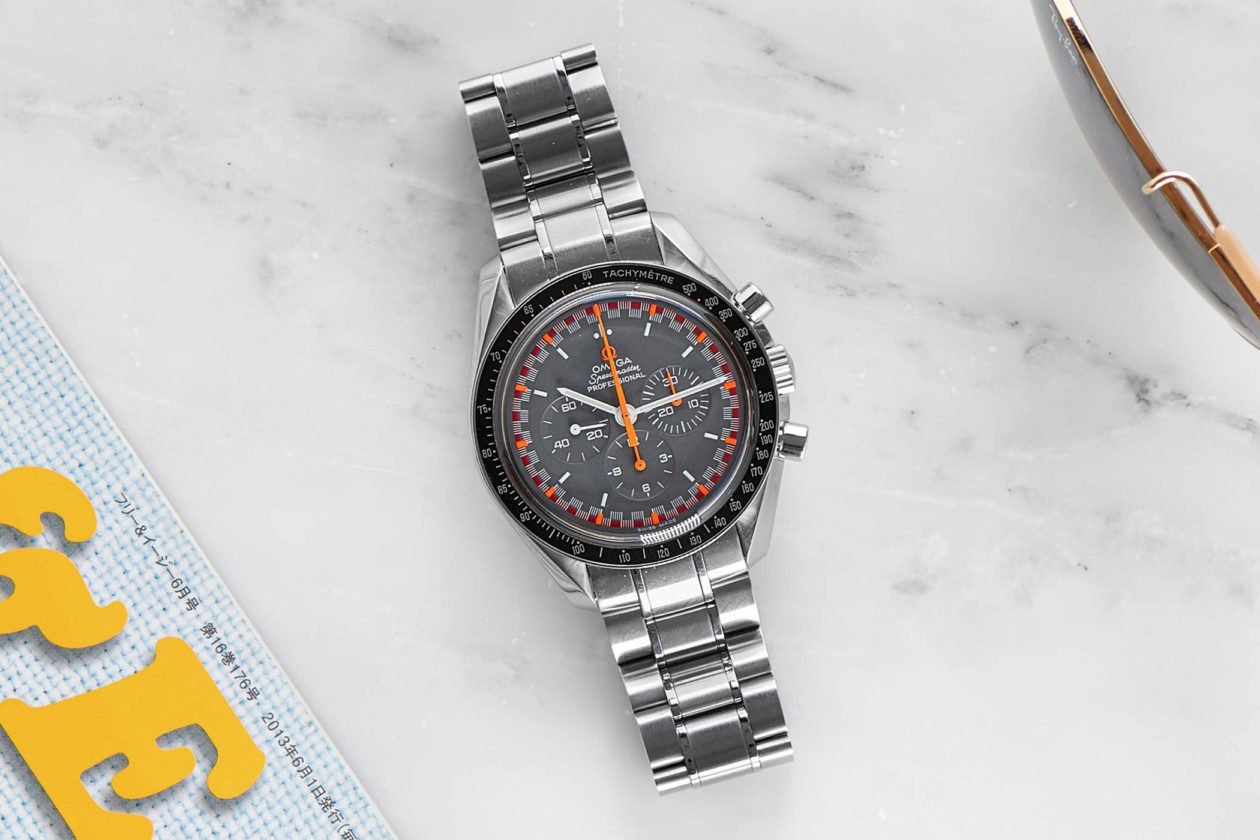 ---
Speedmaster Professional "Tintin"
In all its long and rich history Omega have only a few time had let the imagination loose and bond with cartoon characters. Ultraman (and it's modern #SpeedyTuesday re-interpretation) was based on a Japanese anime series about a certain superhero by the same name. Snoopy founds its way to Omega thanks to NASA and a "Silver Snoopy Award" badge, that was granted to NASA's employees and contractors for achievements in the safety of space missions. Tintin on the other hand is a very different story.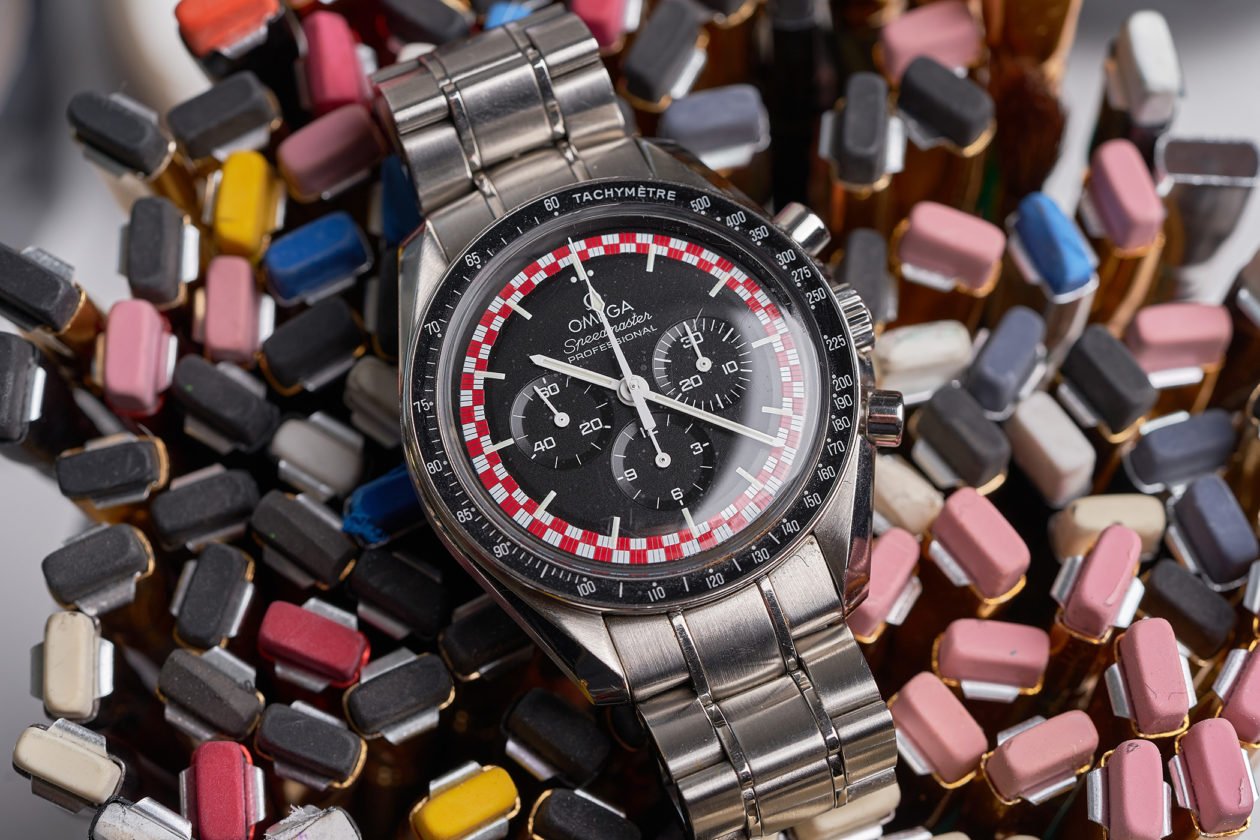 A character of young, Belgian journalist named Tintin was brought to life by Georges Propser Remi, better known under his alias Herge. "Les adventures de Tintin" debuted in 1929, but a dedicated watch came about only in the year 2013. There is a legend about how it all happened. Omega wanted to work closely with Herge's relatives and include many references to Tintin in the watch. The dial was supposed to include a red-white rocket, that helped Tintin fly into space in one of the episodes, and the back was to be adorned with a special "Mission Patch" medallion. Before the final watch was made, Herge family broke the deal. The only prototype remains hidden deep in Omega's archive while the eventual watch is a more calm and toned-down thing, still charming by all means. About the only differences between the "Tintin" and the regular Speedmaster Pro is a white-red checkered minutes ring and a red engraving on the solid back. Not much, but makes all the difference.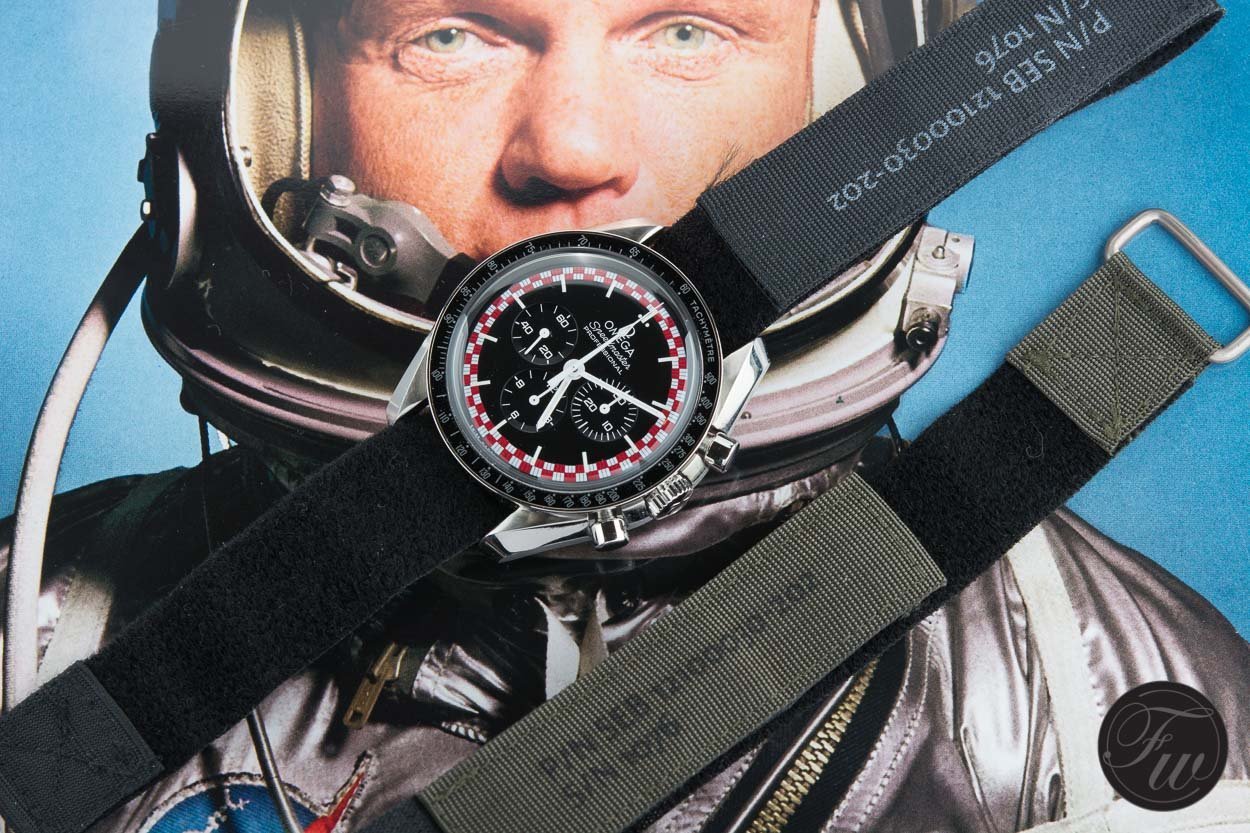 ---
Speedmaster Moonwatch "Dark Side of The Moon"
The history of Omega Speedmaster has its historical and modern chapter. The later dates back to 2011 when the Co-Axial Chronograph has been presented to the world. The watch grew to a full 44,25 mm in diameter, and the doomed glass back housed an automatic, in-house 9300 caliber with Co-Axial escapement and a date. It is a great watch by all means, but based on it Omega cooked something even more tasty two years later.
"Dark Side of the Moon", inspired by the invisible side of the Moon, has been all dressed in black. Blackness of the watch is not due to an easy coating method of steel case, but thanks to a high-end ceramic. Ceramic composite was used not only on the case, but also on the pushers, the crown and even the strap buckle. If that wasn't enough, dial is also solid ceramic. I do love all-black watches with set of emotions that are hard to define, and even though "DSotM" is already 7 years old, still remains one of my favorite all-blacks – advanced but in spirit of the Moonwatch story.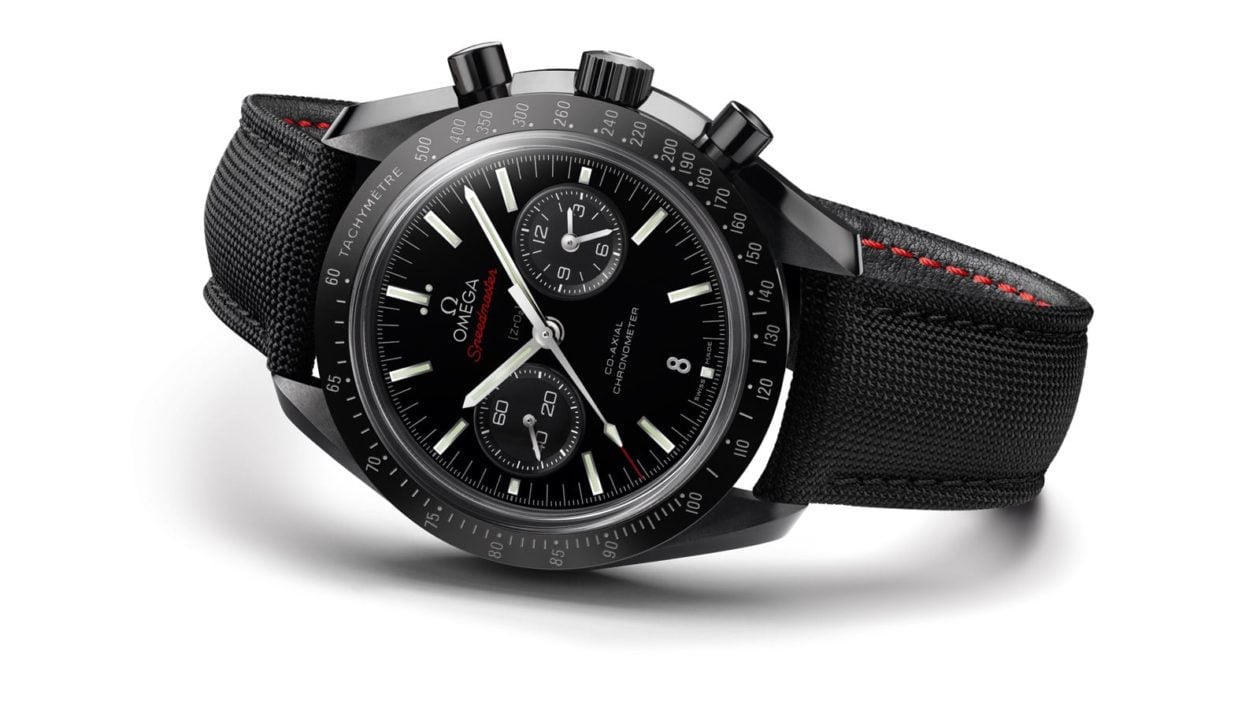 ---
Speedmaster Professional "Moonwatch" Hesalite
It took me some time to figure out who should be the last of 5 picks for that list, but let's face it – TOP 5 of the best Omega Speedmasters would not be complete without a core, basic version of the watch. The classic iteration of a Speedmaster is offered in two versions: Ref. 311.30.42.30.01.005 and Ref. 311.30.42.30.01.006. They are both quite identical at first glance, but there is a vast difference indeed. The later piece is equipped with a sapphire glass and a transparent, sapphire caseback while the first one sports a plastic Hesalite. That's the glass that was used in original Speedmasters and for any respectable collector nowadays it is the only rightful choice. Hesalite has all its disadvantages and can be scratched even by a shirt cuff, but in return offers an irreplaceable esthetical experience.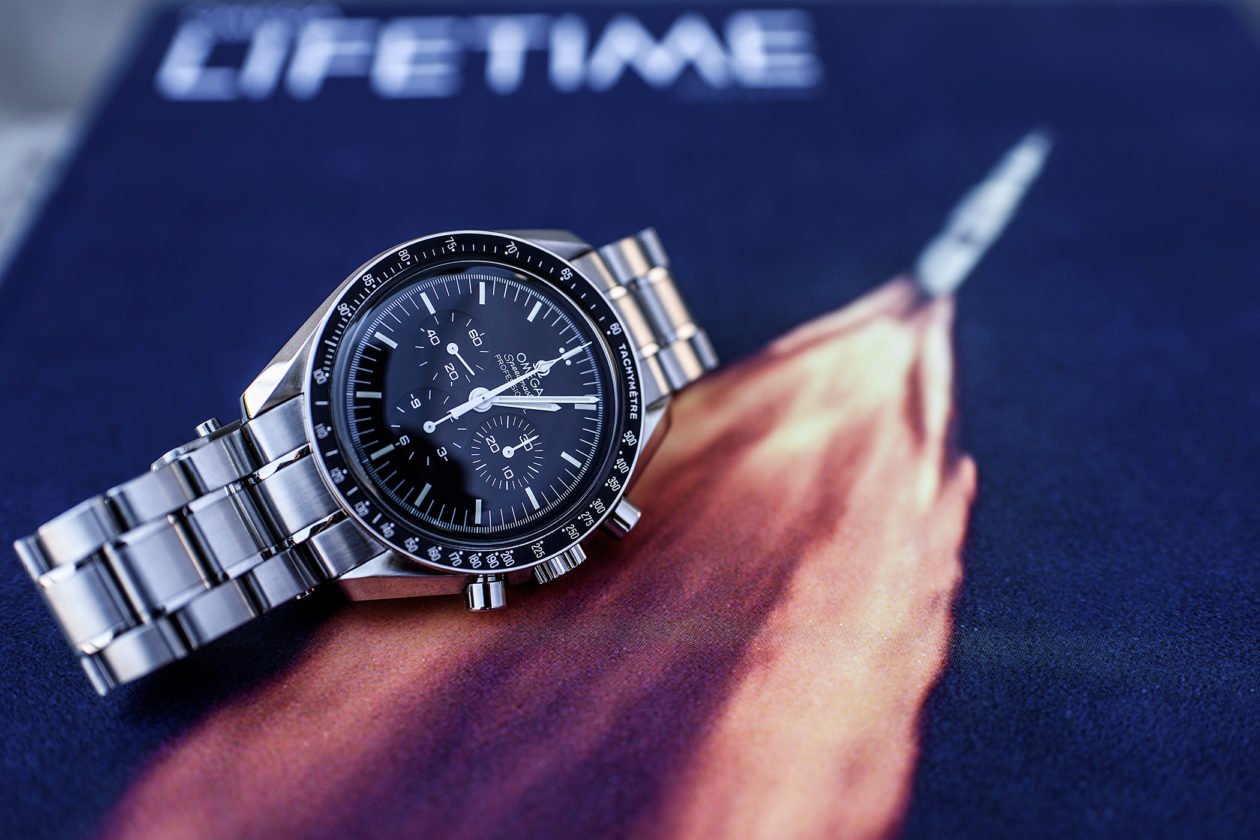 Classic Speedmaster Pro has a 42 mm case made out of steel, asymmetrical on the right side acting like a crown guard. Under the solid, engraved back, ticks away a manually wound caliber 1861, based on a Lemania 1873 movement, requiring winding every second day. All its indications have been symmetrically displayed on a matt black, perfectly balanced dial with set of snow-white hands. All-in-all there is a lot of the original Moonwatch ambience. It's all about that mood.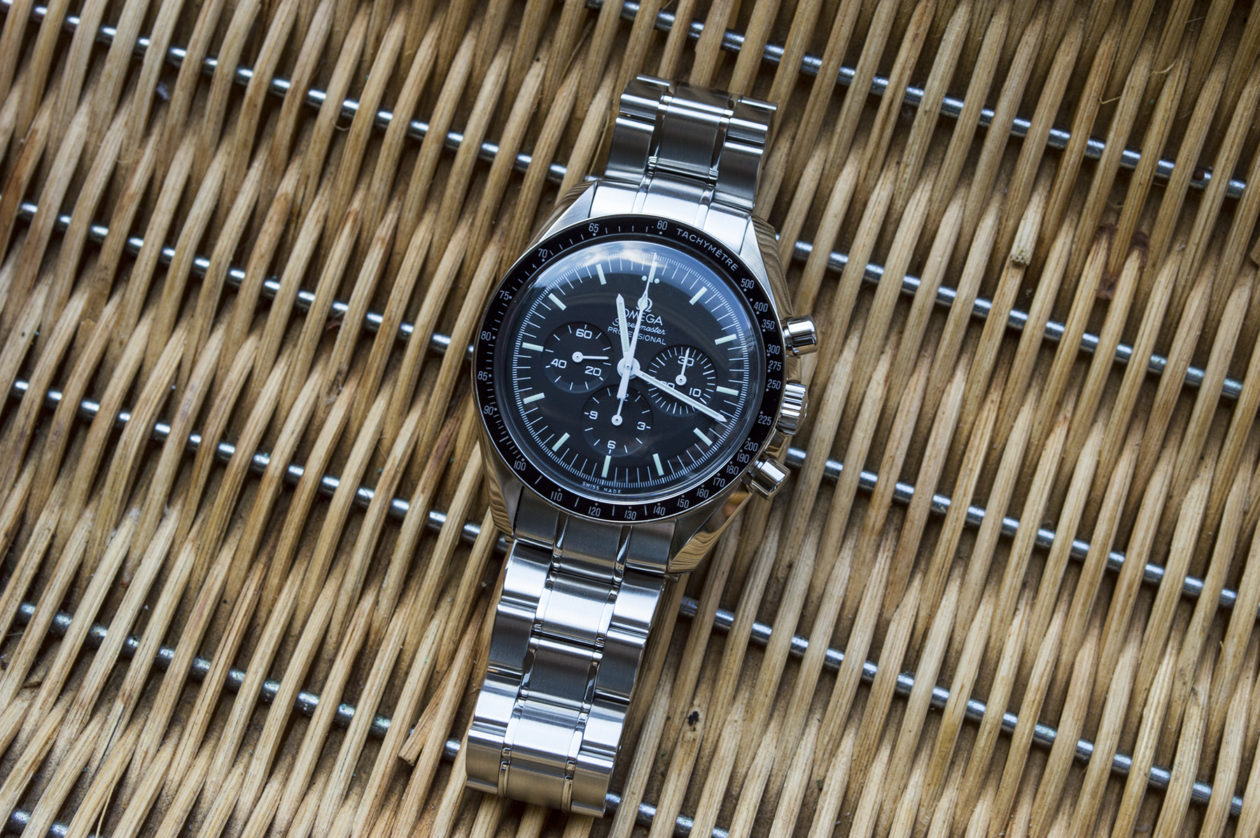 With a high dose of probability one might agree that all of us will never be able to feel like Armstrong an Aldrin, walking on the dusty Moon surface, looking down on Earth (round, not flat) from 385 000 km away. No watch can replace that emotion, but with a Speedmaster strapped on the wrist one might for a brief moment, tightly narrowing his eyes, feel like a participant in an important chapter of history. I often say that watches are not only about the product but also about the history, pedigree and all the stories behind. On that field Omega Speedmaster has hardly any competition. And it is a true what they say – no serious watch collection can go without a Moonwatch.