Tomasz Kiełtyka – Founder & Owner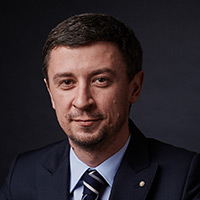 Tomek Kiełtyka – born the same year as "Some Girls" album by The Rolling Stones. Graduated Electrical Engineering, every-day-life superhero and exemplary watch geek. Monday till Friday reading emails, writing emails, replaying them along with creative work in GTK Advertising Agency. Likes to be rudder, sailor and a ship, and when the wind is right, come up with some great ideas. Just like the one to start CH24.PL. Writes about watches with passion, not for money. Dreams about free time, piece of mind and exotic travels.
Łukasz Doskocz – Editor-in-chief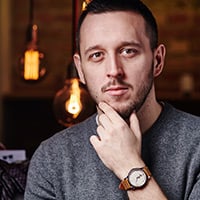 It all started from sheer fascination with nice, little, mechanical, time-telling objects behind display windows of very few (back then) Warsaw boutiques. Then there was a gift to my dad – a watch – and it all started for good. Fascination became and interest and interest transformed into passion… passion without which a man is a sad individual. It is how watches, next to architecture, film and couple other things became a way of life. Magical world of precisely assembled little wheels, levers, gears and all other cooperating components draws me deeper every day… and it will hopefully remain so forever.
Contributors (in alphabetical order)
Michał Ciechanowski, Tomasz Jakubas, Magdalena Piekarska, Jakub Filip Szymaniak, Wadim Zalewski.
Ex-contributors (in alphabetical order)
Joanna Dubrawska, Waldemar Ferri-Szczerbowski (†), Magdalena Kossakowska, Patryk Kozak, Wiktor Ruzik, Tomasz Skupień, Mariusz Wiśniewski.