Review

Seiko Prospex SPB143J1 [live photos, price]

Modern re-editions of vintage watches give a great inside into how watchmaking actually evolves. In this light, we look at the Seiko modern interpretation of its first diver's watch from 1965.
Seiko – for starters
If watches are no stranger to you, and you spend time reading and studying them, you already know that Seiko tends to be a first watch of choice for many. It was quite similar in my case. I vividly recall the joy I felt when putting a legendary (and discontinued) SKX007 around the wrist. Of course I do recognise its faults, but having said that it still is one of the best value-for-money watches out there, providing timeless design, robustness and reliable movement. Unlike many brands out there, Seiko know exactly how to make affordable watches of quality. So it is with even more curiosity I approached Seiko's diver's watch from a bit higher range. Does that one stands out among and ahead of competition too? 
Birth of a dive watch
Diver's watches are still among the most sought after timepieces on the market, and that is to no surprise. Although barely anyone uses them in their natural habitat, the design, sturdy build and universal nature of adapting to almost all circumstances makes them so popular. Few remember that not so long ago they were proper tools, assisting divers in their descent time and decompression stops. For that reason different brands raced each other in creating a more reliable, usable and more water resistant watch.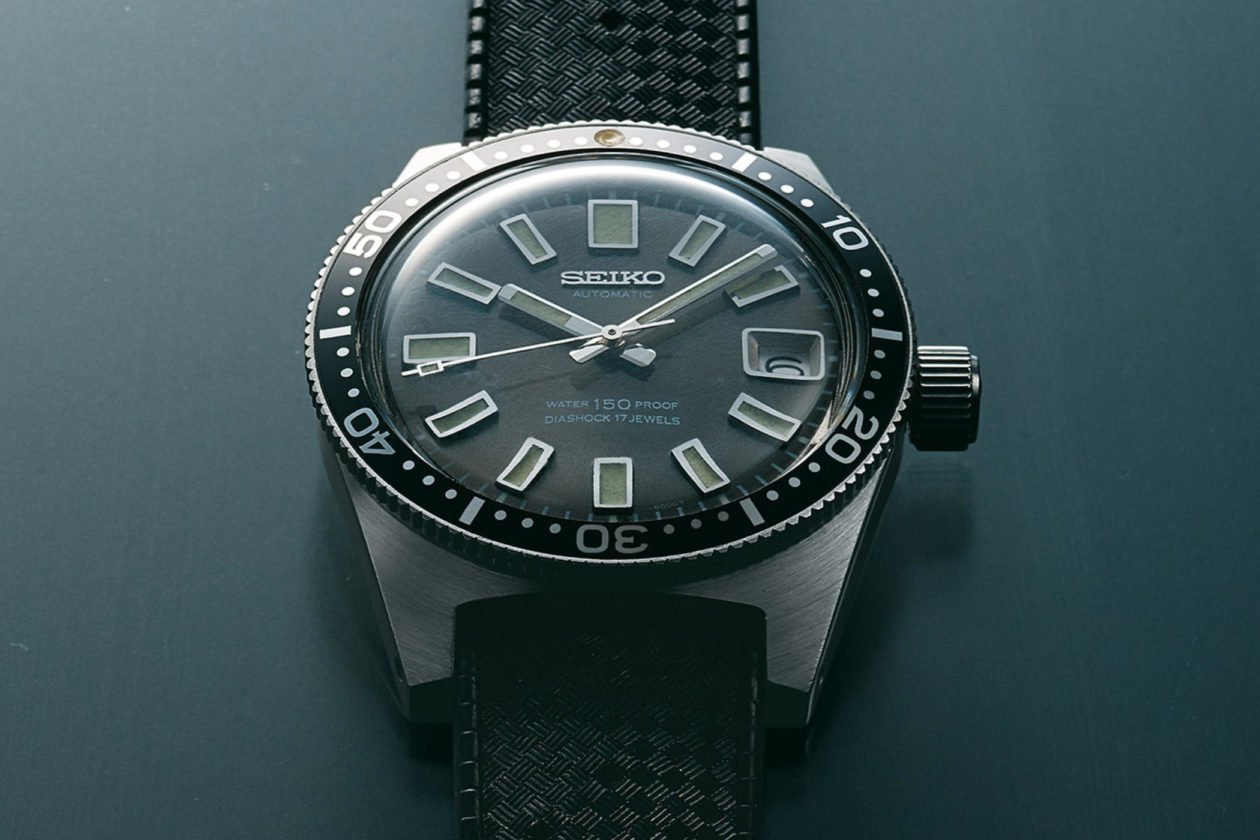 Seiko's first diver came out in 1965 as a reference 6217-8000, know widely as 62MAS-010 (62 Model AutoMatic Selfdater). It was a steel, 150 m water resistant watch in a 37 mm case and an automatic, 2,5 Hz movement. In 2017 a faithful re-edition came to life – a Ref. SLA017. Limited to 2000 pieces, the watch was priced at 4000 EUR, way over a budget of an average Seiko collector. Luckily for them (and us) in 2020, 55 years after the first Seiko Diver's, another 4 different variations premiered, loosely based on the original.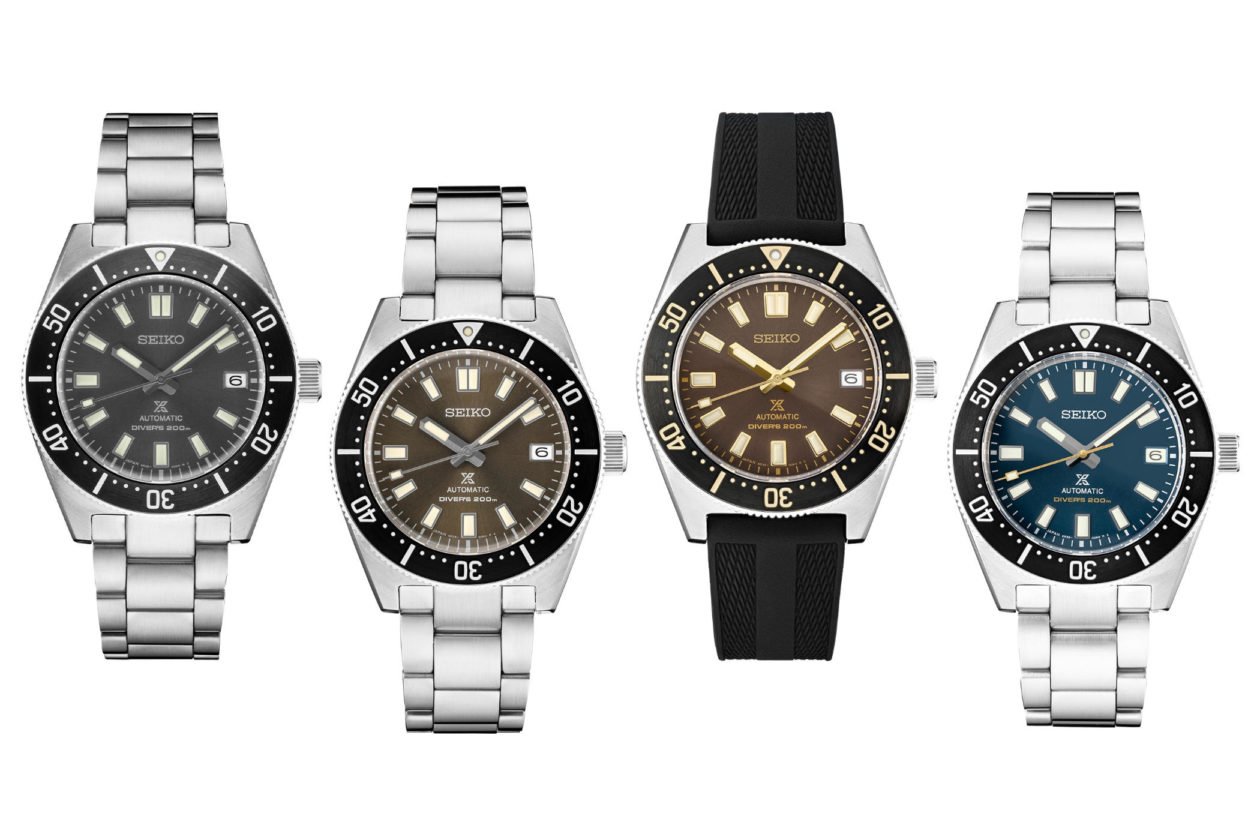 The collection consists of Ref. SPB149 with a grey-blue dial, SPB147 with brown gilt dial, SPB145 with brown-green dial and SPB143 – the simplest version of the pack, with sunburst grey dial. This is the one that drew our attention and eventually landed on the test bench.
55 years later
Before we look at the watch in question, it's worth mentioning that SPB is a family of watches positioned on the higher shelf of the Prospex lineup, above the 5 Sports and SKX, but below SLA. Pricewise the SPB is in my opinion about maximum what an average Seiko collector is willing to spend. Of course excluding Grand Seiko, which is a whole different brand, quality and price bracket.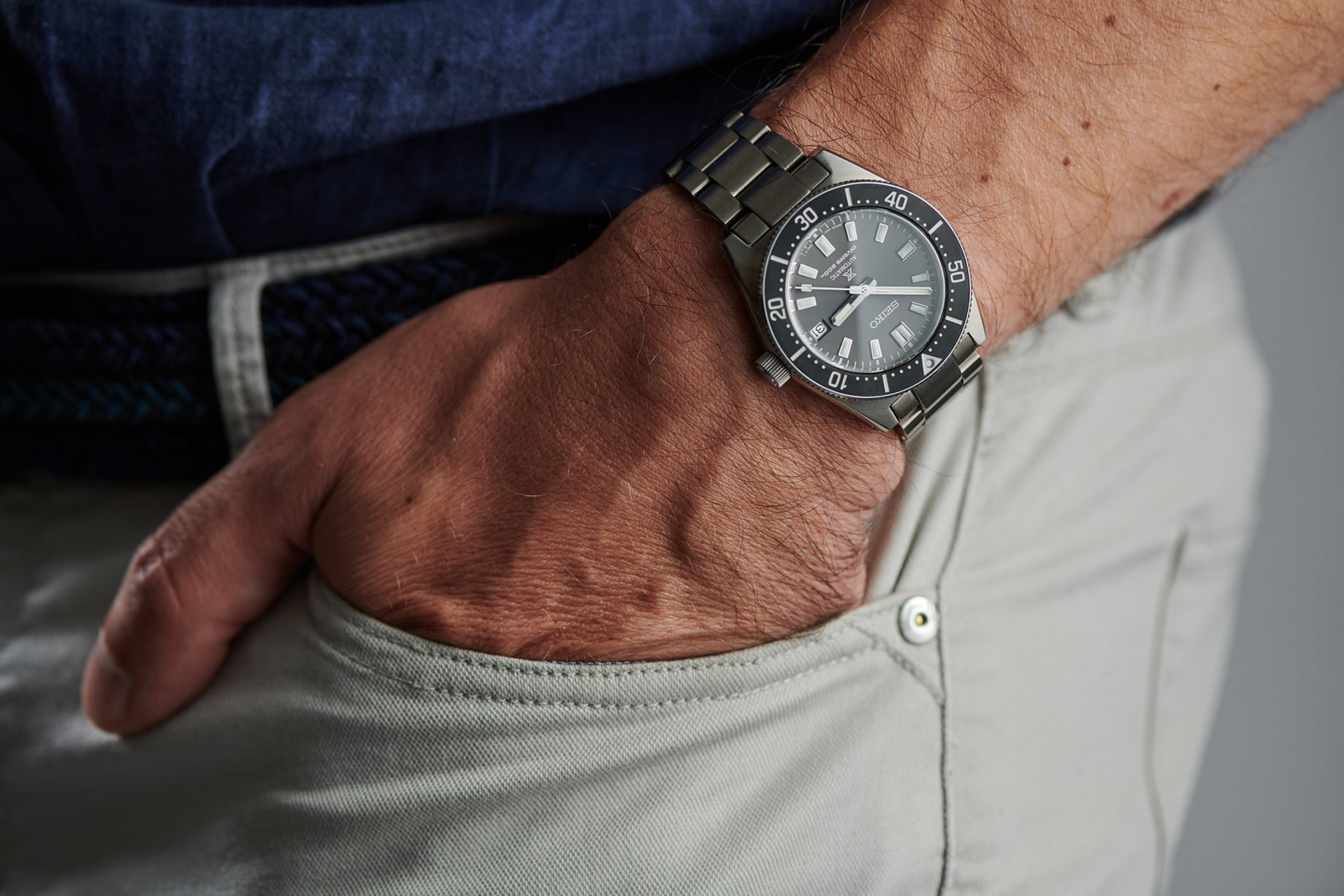 So, let's move to the Prospex SPB143J1. The steel case comes at 40,5 mm in diameter, 13,7 mm thickness and 47 mm lug-to-lug. Short lugs and curved profile (with slightly protruding caseback) should allow the watch to fit any wrist, even quite a narrow one. It is a piece that does not overpower, and wears quite appropriately.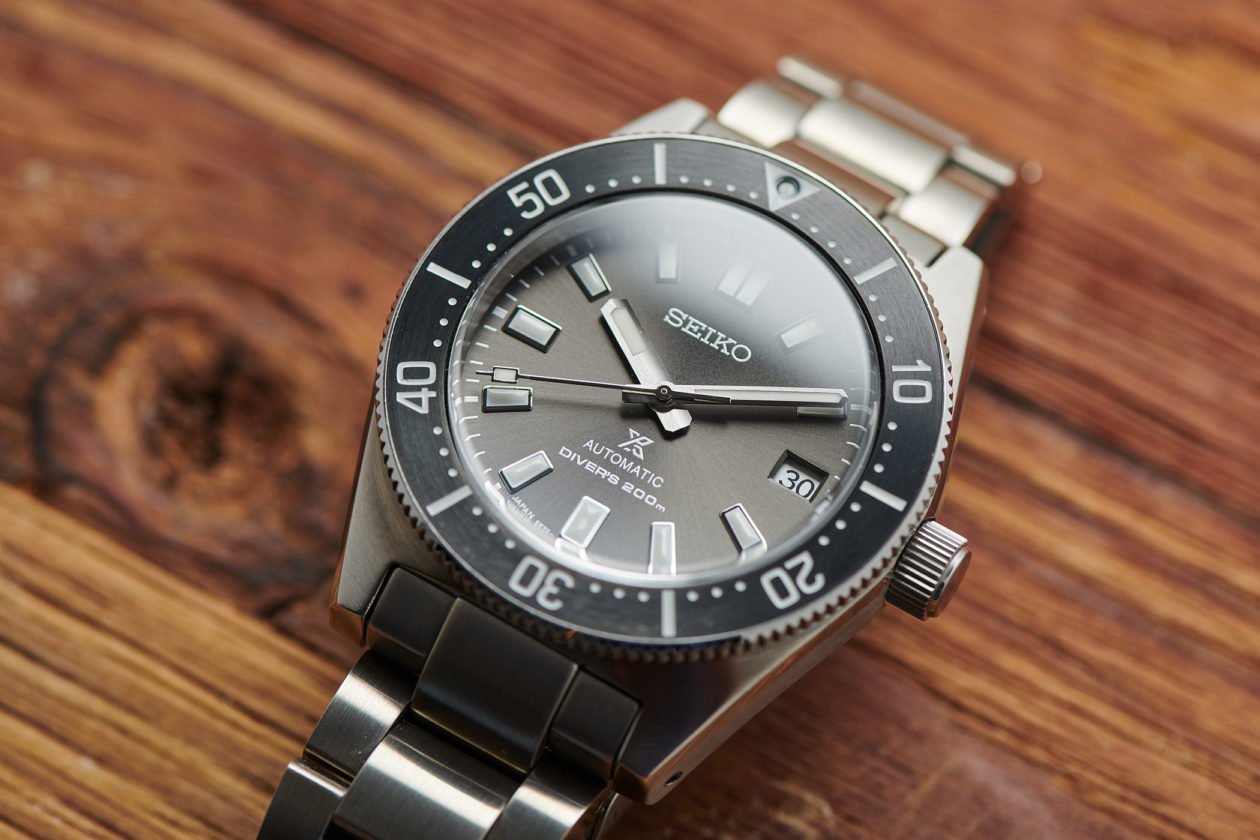 The case is water resistant to 200 m and finished mostly with subtle satin-brushing. There is a bit of polish too, on the edge of the lugs, going all the way through the case, and adding a bit of elegance. Lugs are drilled on the SPB143J1, so changing bracelet for a strap is easy at almost any given time. And you know how a new strap or be it a colorful NATO can completely change the esthetics of any watch.
Topping the case is a diving bezel. Unusually this one comes with a steel insert, coated with a Dia-Shield hard coating and circular brushing finish. Thanks to this extra protection I did not manage to put any scratches on the surface for the duration of the test. Indices have been engraved in steel and filed with white paint. Bezel turns anticlockwise with almost unnoticeable, smooth 120 clicks. Sadly, as is the case with plenty of Seiko Diver's watches, markings on the bezel seem to slightly miss indices on the dial. It is an issue Seiko faces for quite some years now, and apparently not much have changed. Strange, especially when you see some of the great, pampered details of the watch.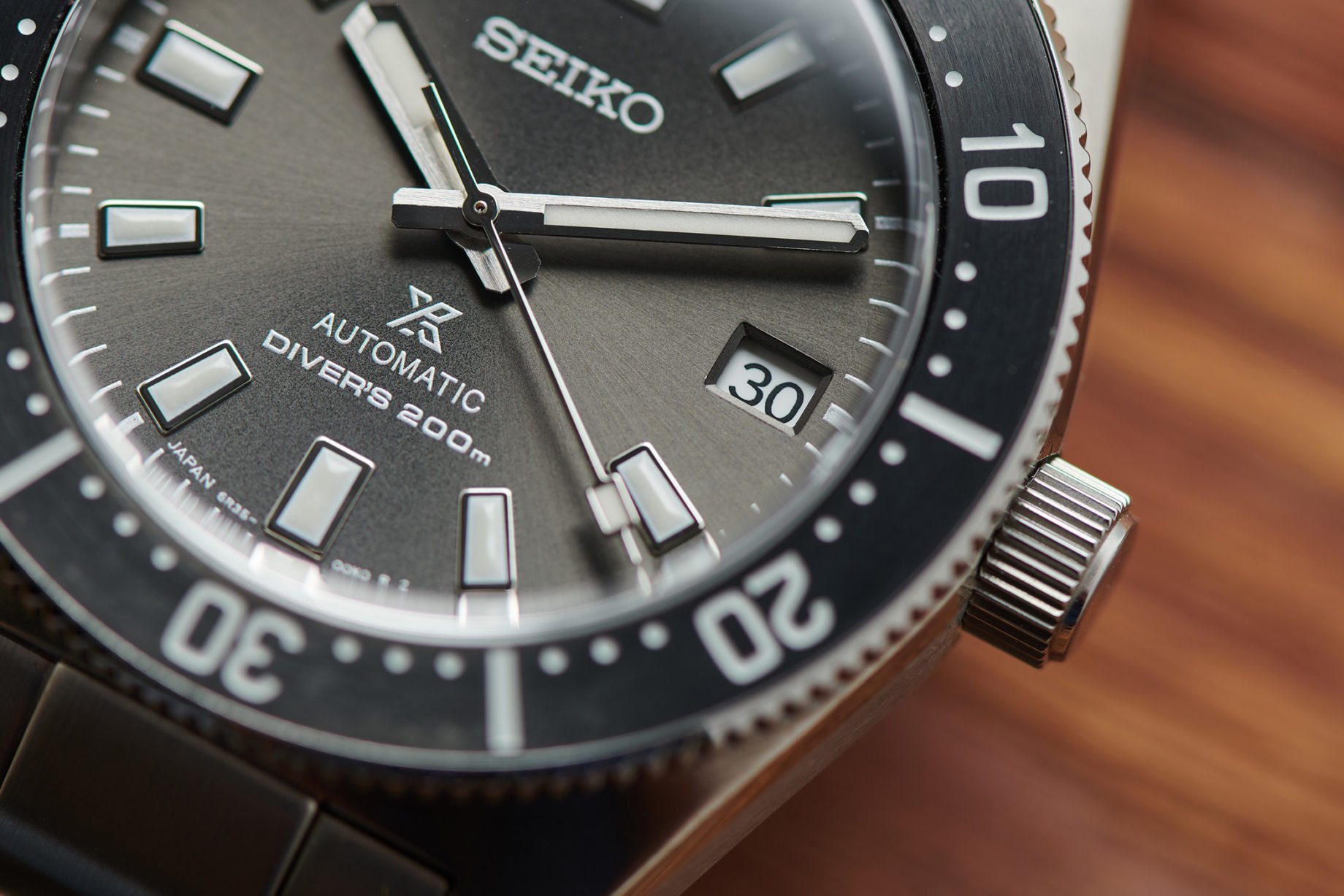 Bezel is topped with a domed sapphire glass, protecting grey dial beneath. Thanks to sunray brush, the dial changes color depending on the light – sometimes it is quite bright, sometimes almost dark. Besides painted minutes track there is also a set of applied, rectangular indices, filed generously with a green Lumibrite material. Same luminous substance can be found on a small dot in the triangle on the bezel and on a set of straight hands. They are quite big, so therefore highly legible. Dial's finished with a date window at 3 o'clock.
Both time indication and the date are set via the screw-down crown. In the SPB143J1 there's no crown guard, and the generous size of the crown makes it very easily usable and comfortable. I just don't understand why Seiko won't adorn it with some nice embossing on top. It's painfully plain and therefore looks a bit like a spare-part or taken out of a stock catalogue.
Movement
Under the solid back of the SPB143J1 – adorned with a typical Great Kanagawa Wave medallion – ticks away an automatic 6R35 caliber with 70 h of power reserve and 3 Hz escapement. According to Seiko it should run within – 15 / + 25 seconds a day, but in reality the result is much more satisfying.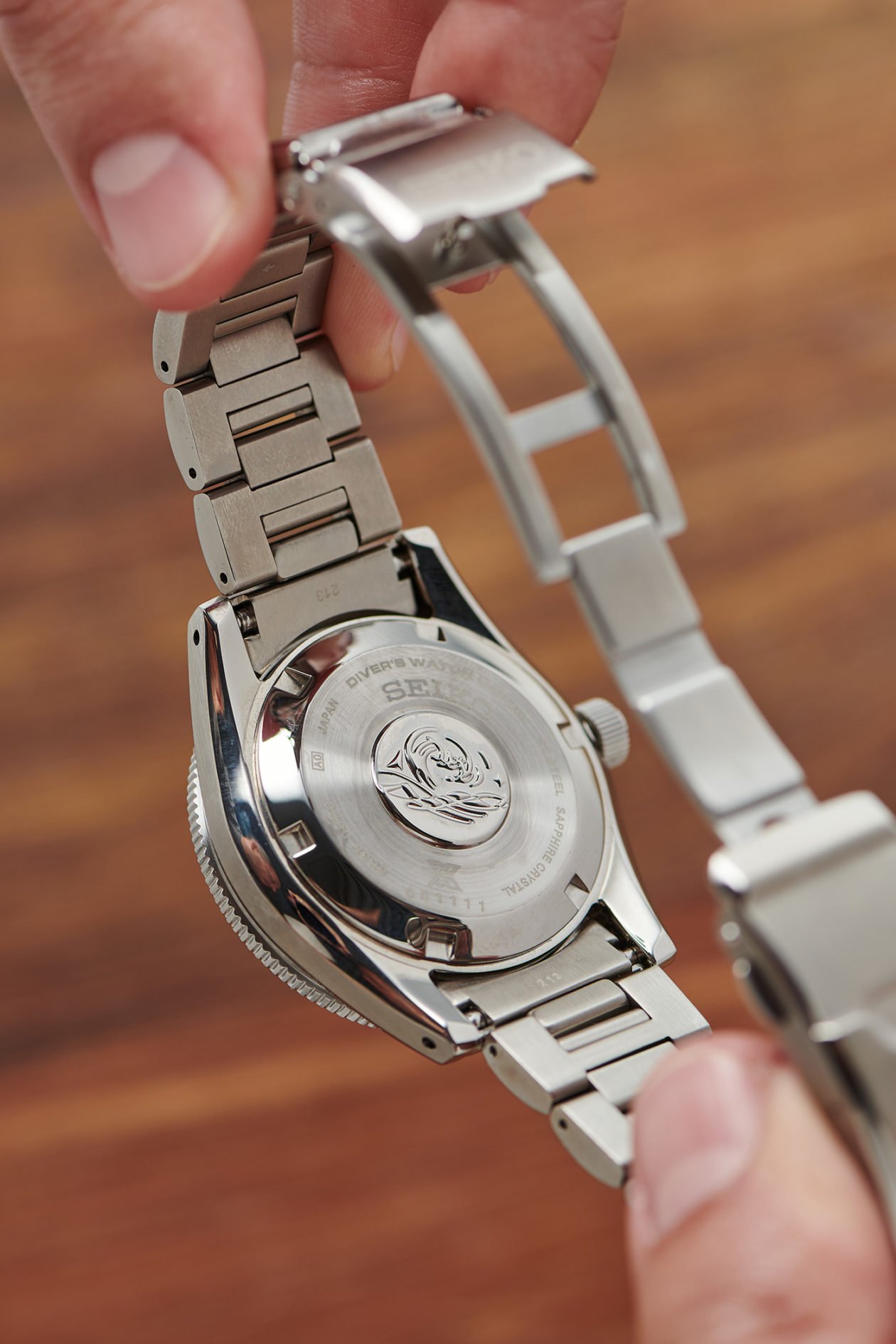 6R35 is also magnetic resistant to 60 Gauss (4800 A/m), has a stop-second, winding with the crown (comes in handy when you don't move much, like we do nowadays) and quick set date. The date changes on itself of course, but it takes quite some time, starting way back at about around 10 p.m..
Bracelet
SPB143J1 comes with a steel "Oyster" type bracelet, closed with a folding clasp with double safety – a thin fold-over fastener and two buttons. There is a 4 steps micro-adjustment with a pin, in total about 1 cm range, and a diver's extension. While the bracelet itself is solid and very well made, the claps lacks a bit of quality.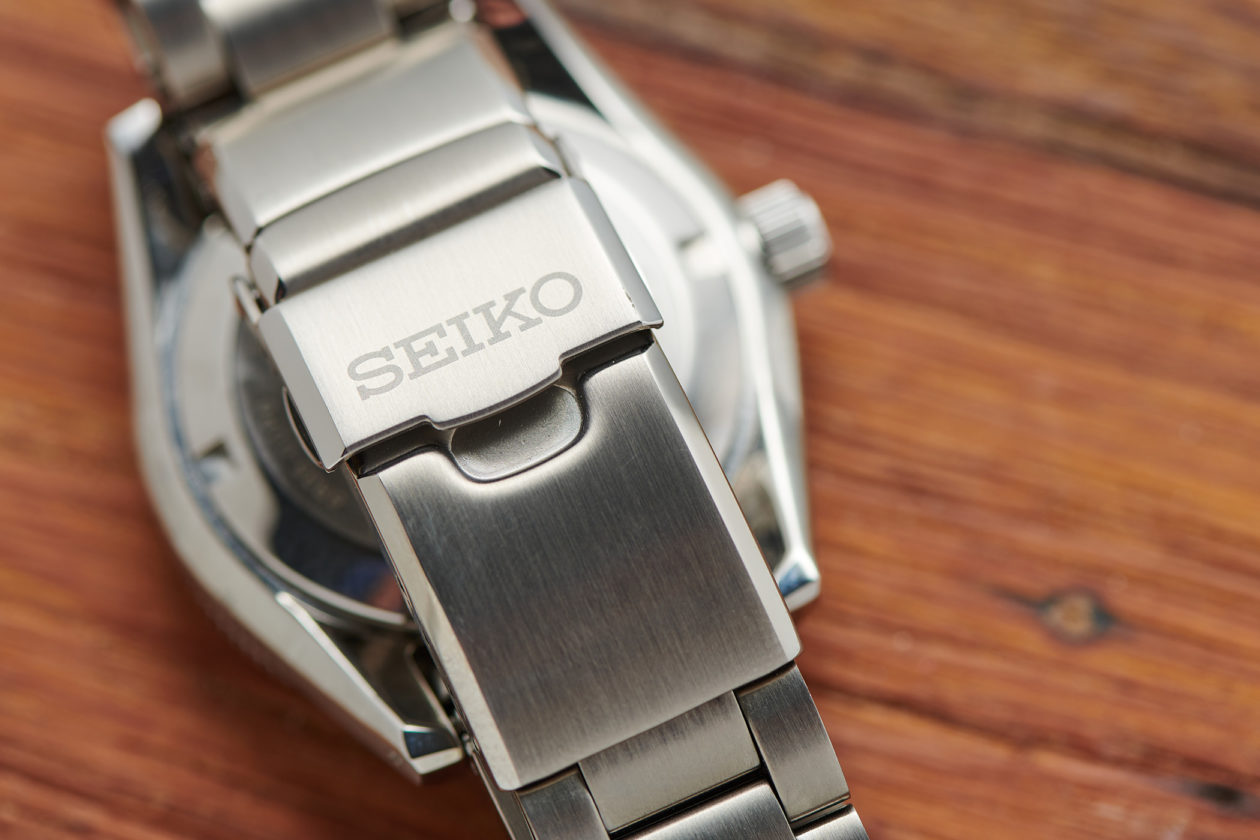 My experience
The SPB143 is a watch that I see as an offering for those, who already had (or have) a few of the Seiko budget divers and look for something new, a bit more special. While there are some minor drawbacks here and there, that could be easily fixed, overall I find it an interesting watch. Its readable, comfortable, fits snugly to the wrist without feeling too big. There's nothing to complain about movement-wise too – 70 hours of power reserve along with functionality should satisfy anyone's needs. And to answer the question I stated at the beginning of this review – is it the best you can get in this price point and level? With a price tag of 1250 euro it surely is one of the more interesting timepieces of its kind, better than vast majority of the Swiss competition.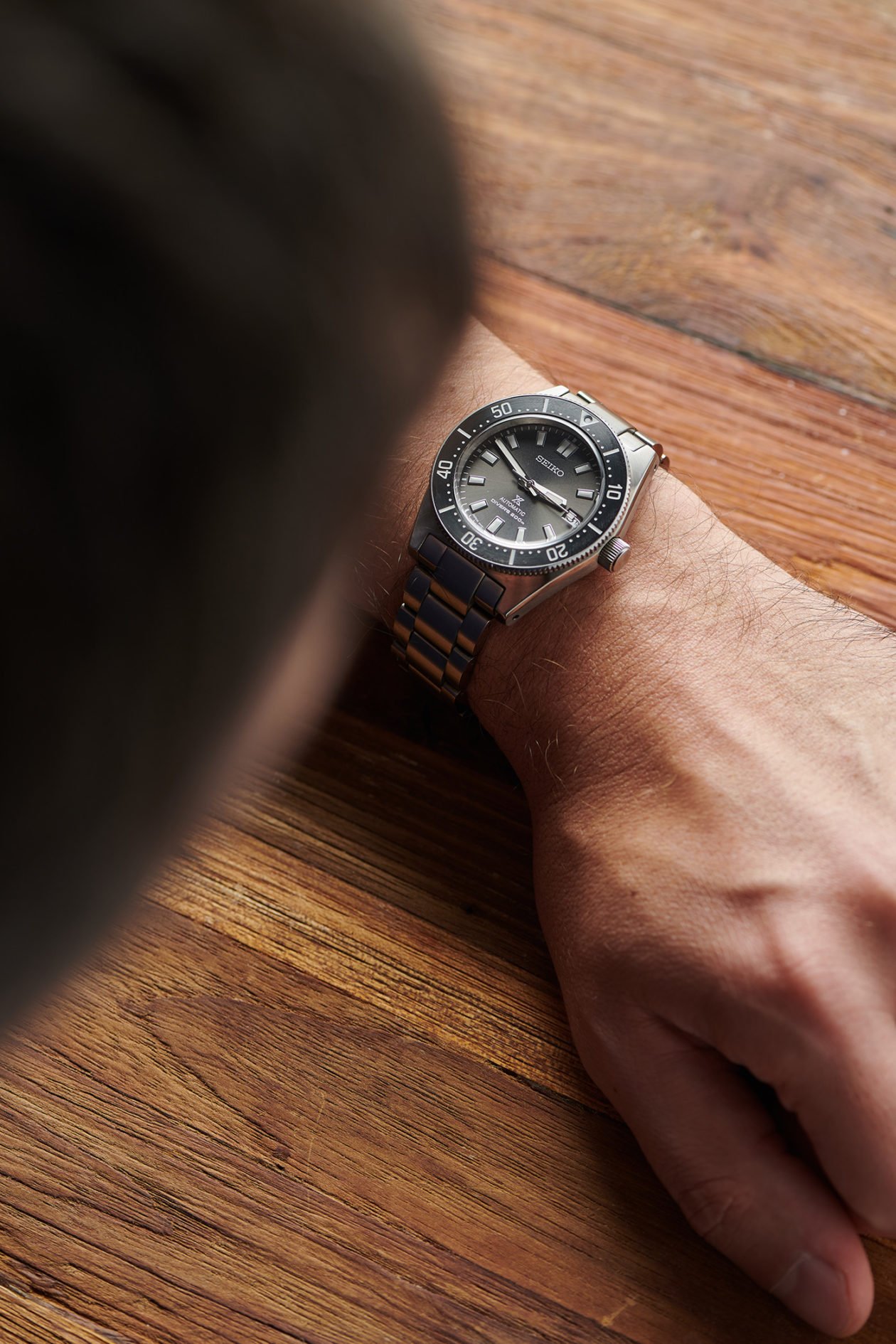 Test watch provided by Seiko.