TOP 8 – the best new pieces from Watches & Wonders 2021
For the second year in a row Watches & Wonders went virtual. 38 participating brands presented an array of new pieces for 2021, and we have selected our hottest 8. For various different reasons.
The week-long marathon of Watches & Wonders Geneva is behind us. Unfortunately rather than being in Geneva, we had to experience all the new timepieces through the screens of our computers, sitting comfortably at home (office). How much less convenient is that compared to a live, hands-on experience, guess we don't have to tell you that – it's like comparing travelling to watching YouTube travel videos. To put it more simple – nothing can replace a physical act of experiencing watches, trying them on, appreciating comfortable fit on the wrist and pampered details. For now we will still have to wait a bit more for that. Before we can fly to Switzerland again, let's have a look at what W&W brought as – among which there were quite a few interesting new releases. 38 brands provided some quite impressive plethora of different watches – to our great surprise too. So without further ado, here's our TOP 8 of Watches & Wonders 2021, in random order.
---
Łukasz Doskocz – 1. A. Lange & Söhne Lange 1 Perpetual "Salmon"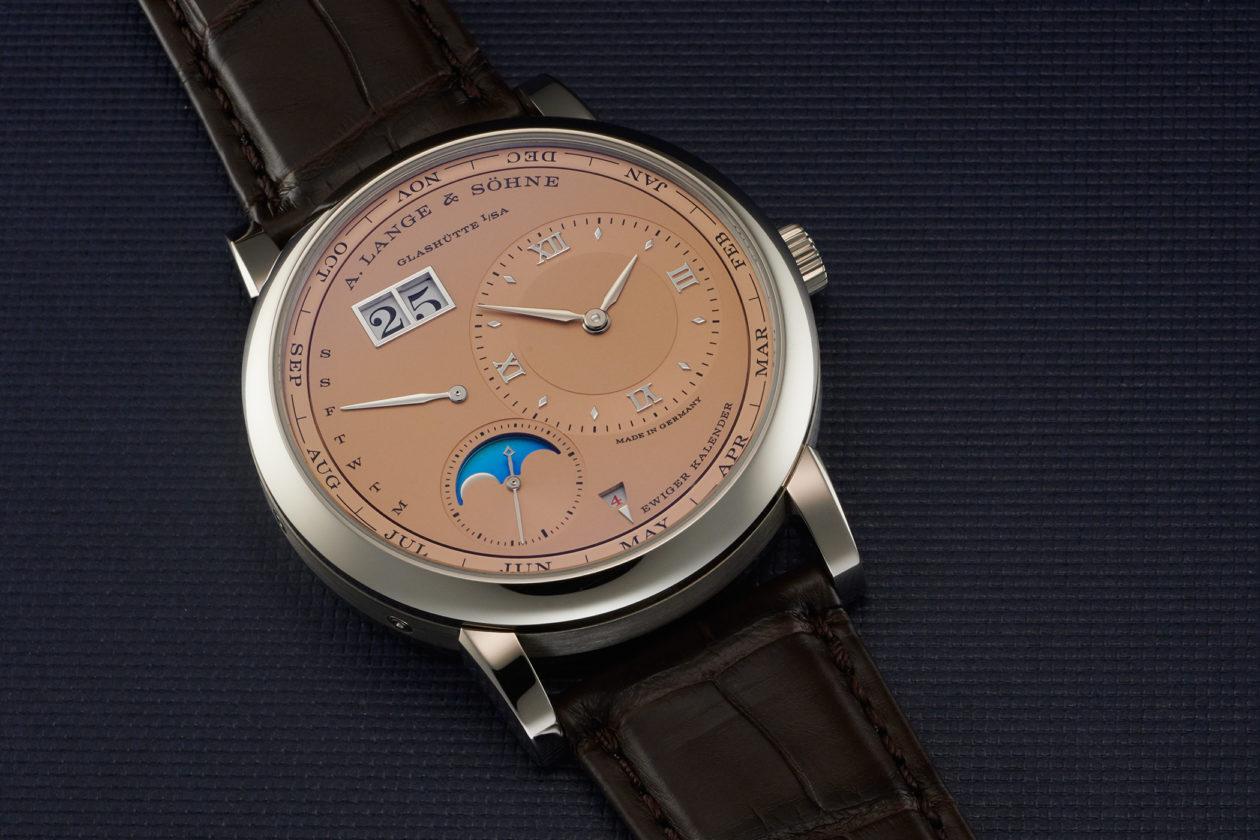 They might get a bit upset at me for calling the dial "salmon" at Lange, cause against all odds, they actually call it "pink gold". Whatever the name is, Lange 1 with a Perpetual Calendar is a truly masterful piece. In one of the Lange HUB discussions during W&W Wilhelm Schmid – Lange's CEO – said, that is a quintessential Lange watch, and I agree with that heartfully. A classic Lange 1's design, however beautiful, has its boundaries and limitations, so to implement a complex perpetual calendar into it is one hell of a task. The Glashütte based manufacture presented its own take on a perpetual, with a peripheral months disc, Moon Phase combined with a day / night indication and an emblematic big date, all smartly displayed on a gorgeous, salm… pink gold dial. I won't even mention the movement, for it is Lange, my all-time favorite manufacture. Bet you know that already too.
---
Tomasz Kiełtyka – 2. Vacheron Constantin Historiques American 1921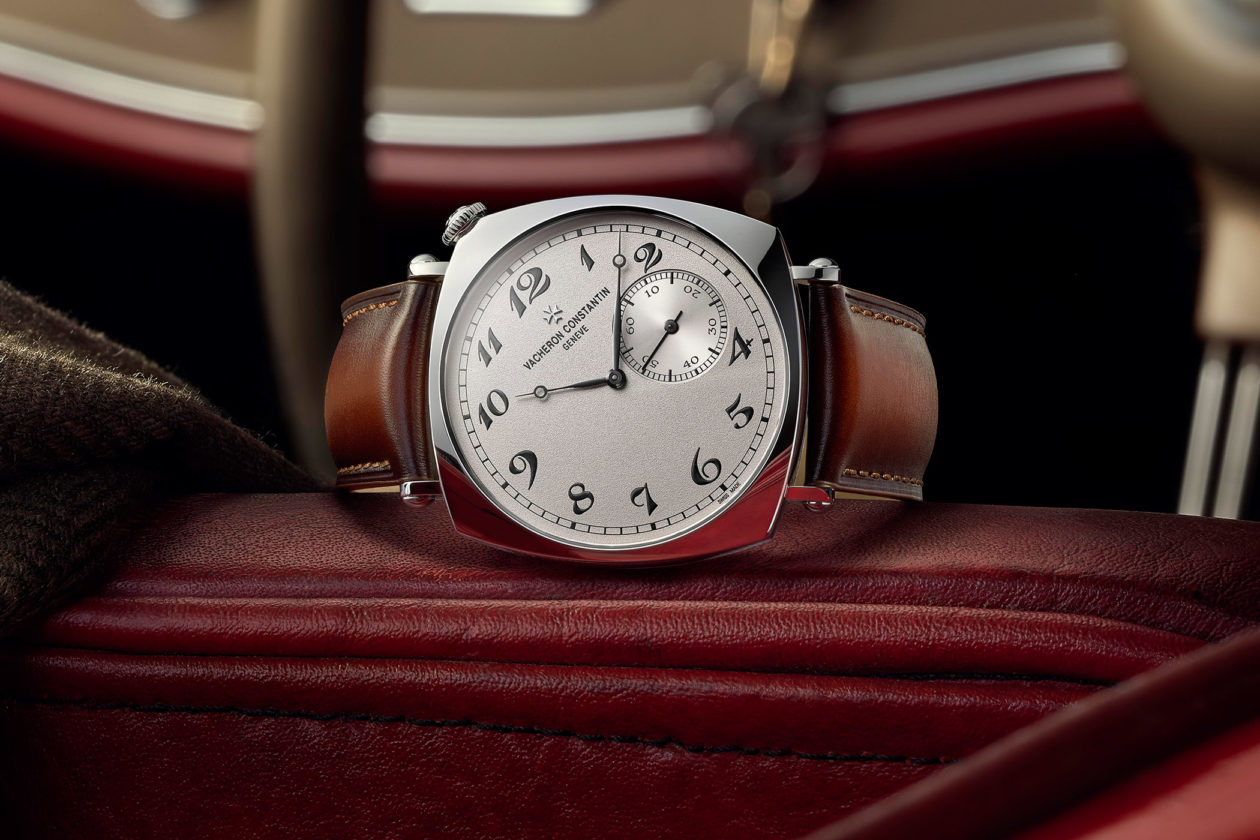 I'm not a fan of so called "dress-watches", but when I see pieces like the Historiques American 1921, I feel like making an exception. A very distinctive, 45° turned dial was originally conceptualized so it would be easier to read the time while driving, when both hands are firmly on the steering wheel. And you know what? I can see myself cruising in old convertible on some breathtaking roads, with the Vacheron strapped to my wrist. And considering it is a Geneva Seal certified timepiece, it would be equally pleasurable to wear on daily basis, in the office too.
---
Ł.D. – 3. Chopard L.U.C Quattro Spirit 25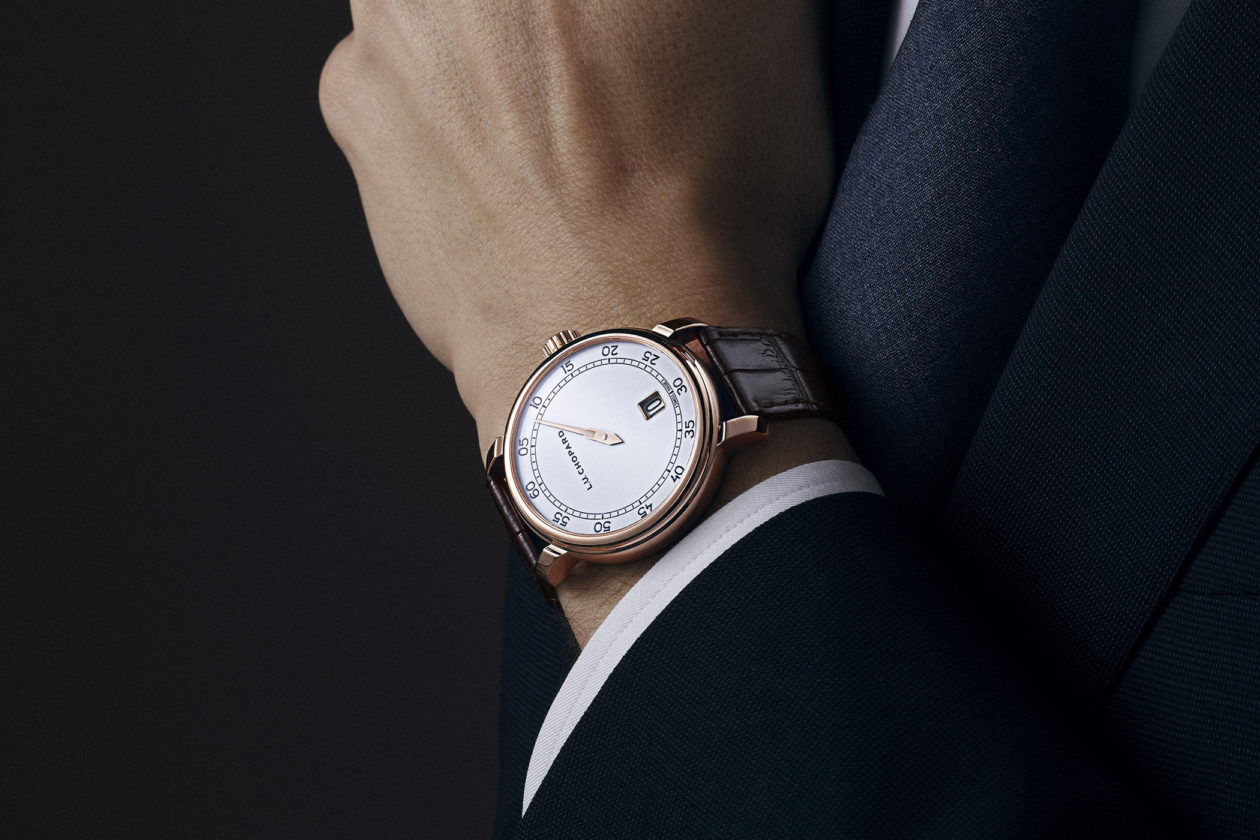 In theory a classic watch has its strict rules, which – like a classic clothing – does not give much room for nonchalance. In theory, because Chopard made the Quattro Spirit 25 and proved, that it might as well come with a twist. Elegant, gold case (made out of ethical gold) hoses a very eye-pleasing, 8-Days manually wound L.U.C caliber, but it is the dial that draws the gaze. Snow-white, enamelled Grand-Feu dial presents a rather unusual display – one, centrally mounted minutes hand and small window with Arabic numerals. It's the jumping hour – the hero of the entire composition, adding a lightness to the esthetics, as well as tones of character. I find L.U.C Quattro Spirit 25 to be a bit like Italian sprezzatura – nonchalant, but in a very good taste.
---
T.K. – 4. Cartier Privé Cloche de Cartier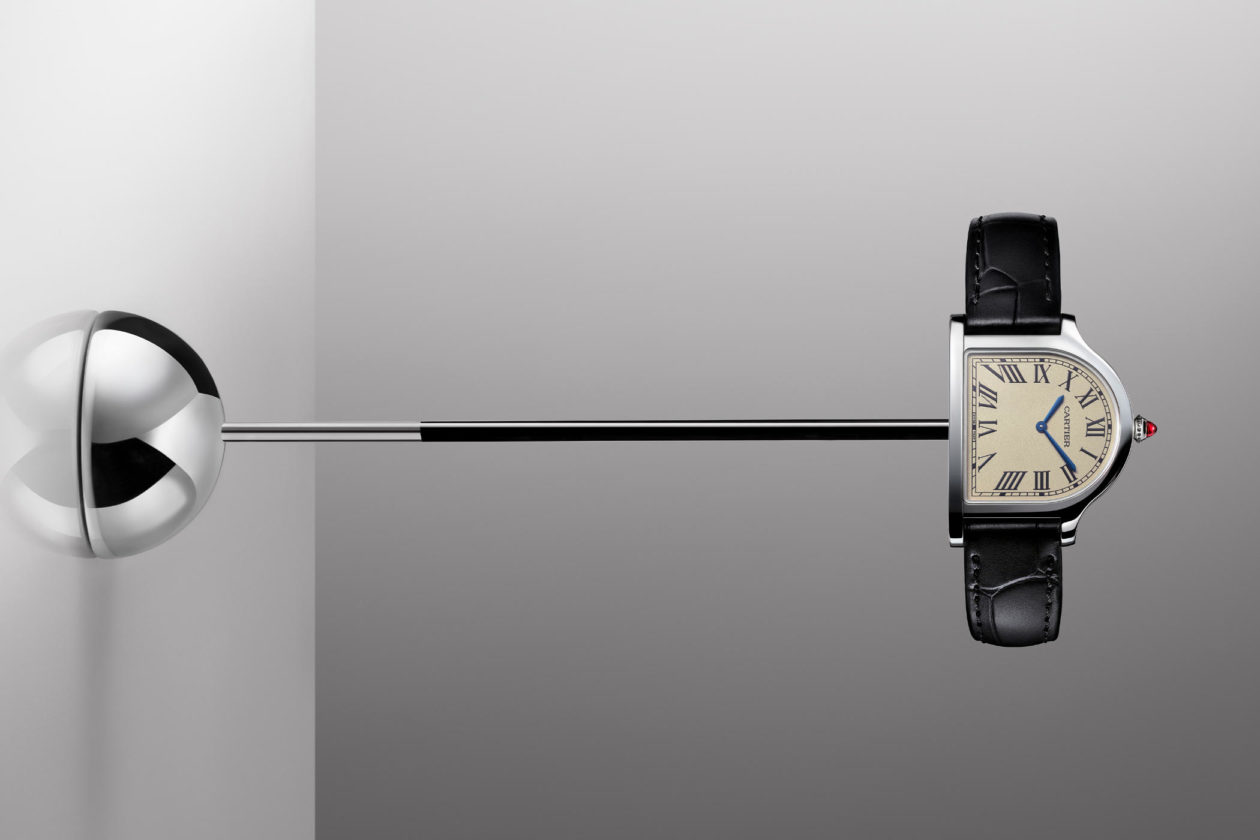 Looks like my second watch of choice is another classic. And yet another classic with a twisted dial – only now for a full 90°. The new Cloche is a quintessential Cartier – comes with a ruby cabochon and historical, roman numerals on the dial. It has all been encased in platinum, with an unusual shape reminiscent of a bell (hence the French "cloche") that appeared in Cartier collection in the 20's (of the XX century). One concern I might have is the sticking right part of the case – wonder if it's gone poke the wrist when worn?
---
Ł.D. – 5. Tudor Black Bay Chrono "Reversed Panda"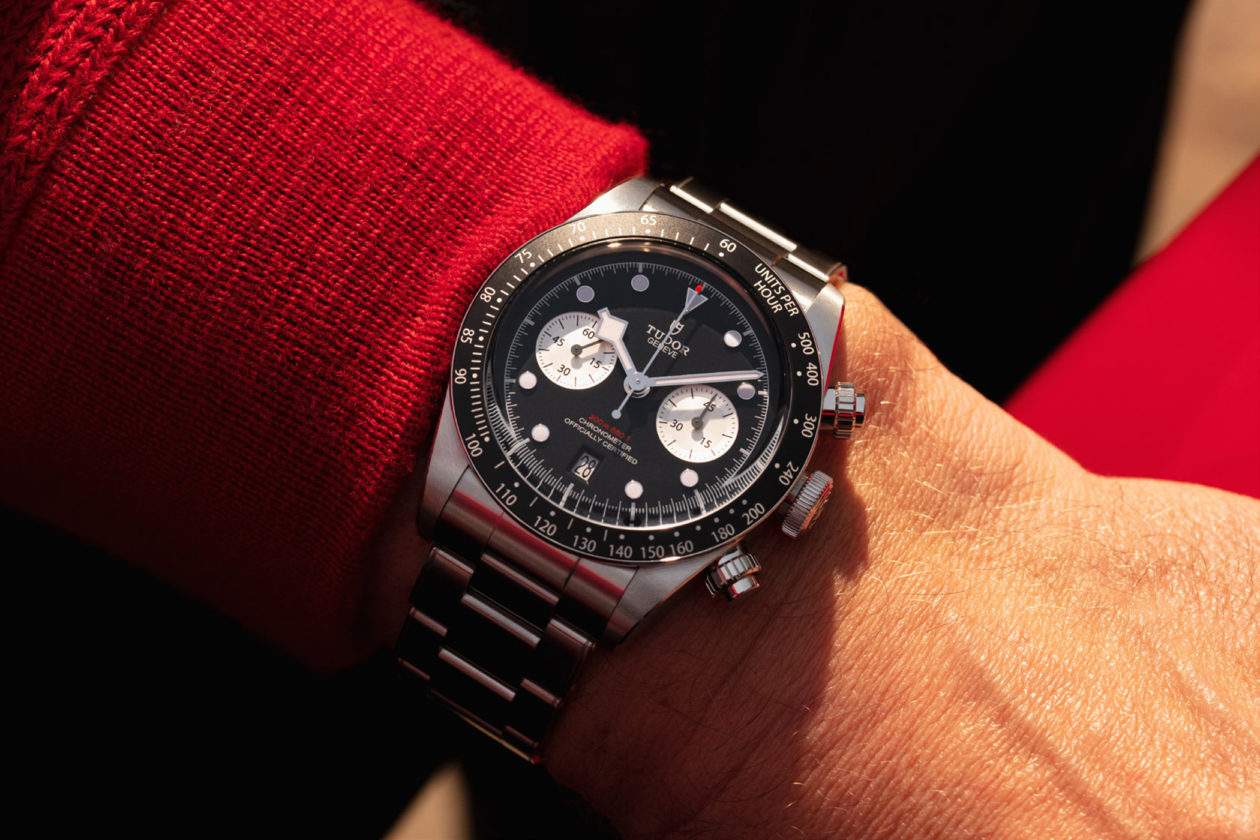 Hardly anybody's arguing, that Tudor outplayed Rolex in terms of novelties this year. The Geneva based brand once again bet on its flagship Black Bay line, in couple of new iterations. As a huge chronographs nerd I look particularly fondly towards two new BB Chrono models. They now come in two classic dial designs – Panda (silver with black counters) and a Reversed Panda (black with silver sub-dials), both enclosed in a slightly re-made, thinner steel case. I lean towards the black "reversed", as I find it to be a tad more sporty, more of a racing type. Looks amazing on David Beckham's wrist as well, and I can't wait to try it out. No that aspire to be like Becks.
---
T.K. – 6. Hermès H08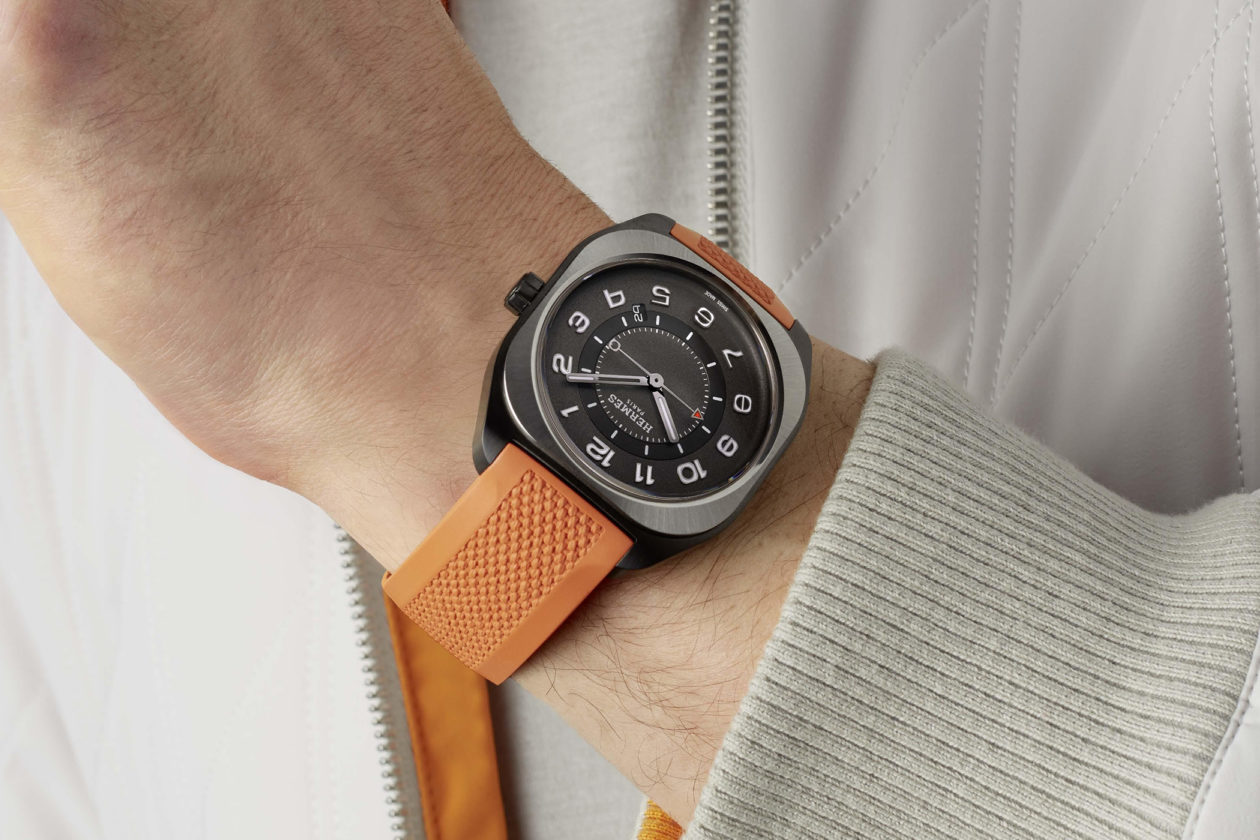 To design their watches, Hermès tends to hire outsourced designers, from outside the watch industry. The way staying away from old habits and watch-design schemes guarantees, that the final product will come out fresh and unprecedented (not copying anyone). Sort of a watchmaking breath of a fresh air. That is precisely the case with the new H08. An unusual case shape with different finishes and a dedicated font for the numerals – sounds like nothing special, but I'd love to strap the Graphene version on my wrist.
---
Ł.D. – 7. Patek Philippe Calatrava "Clous de Paris" Ref. 6119G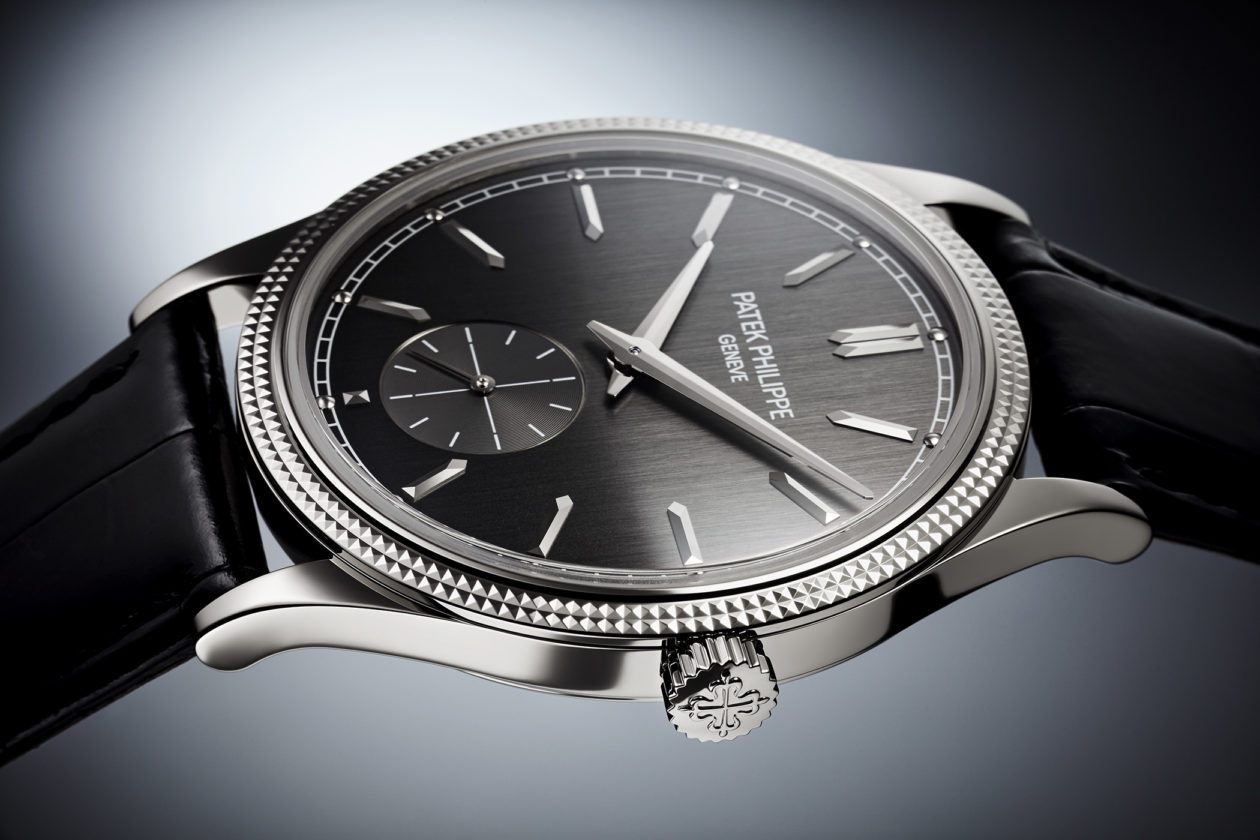 There is not much opportunities lately to wear an elegant outfit, but in normal times I don't go suit-and-tie that often either. Having said that my love for classic watchmaking is profound. The latest classic Calatrava – an icon amongst its kind – came out in two versions. The more traditional one has a pink gold case and silver dial, but I much more like the white gold. Reference 6119G has an outstanding, vertically brushed grey dial, which pairs wonderfully with silver tone of the gold and a "Clous de Paris" guilloche bezel. Ad 39 mm in diameter to that (perfect) and a manually wound movement (even better). Fresh new Calatrava bring a lot more emotions to my collecting heart than the green Nautilus… I must be getting old.
---
T.K. – 8. IWC Big Pilot's 43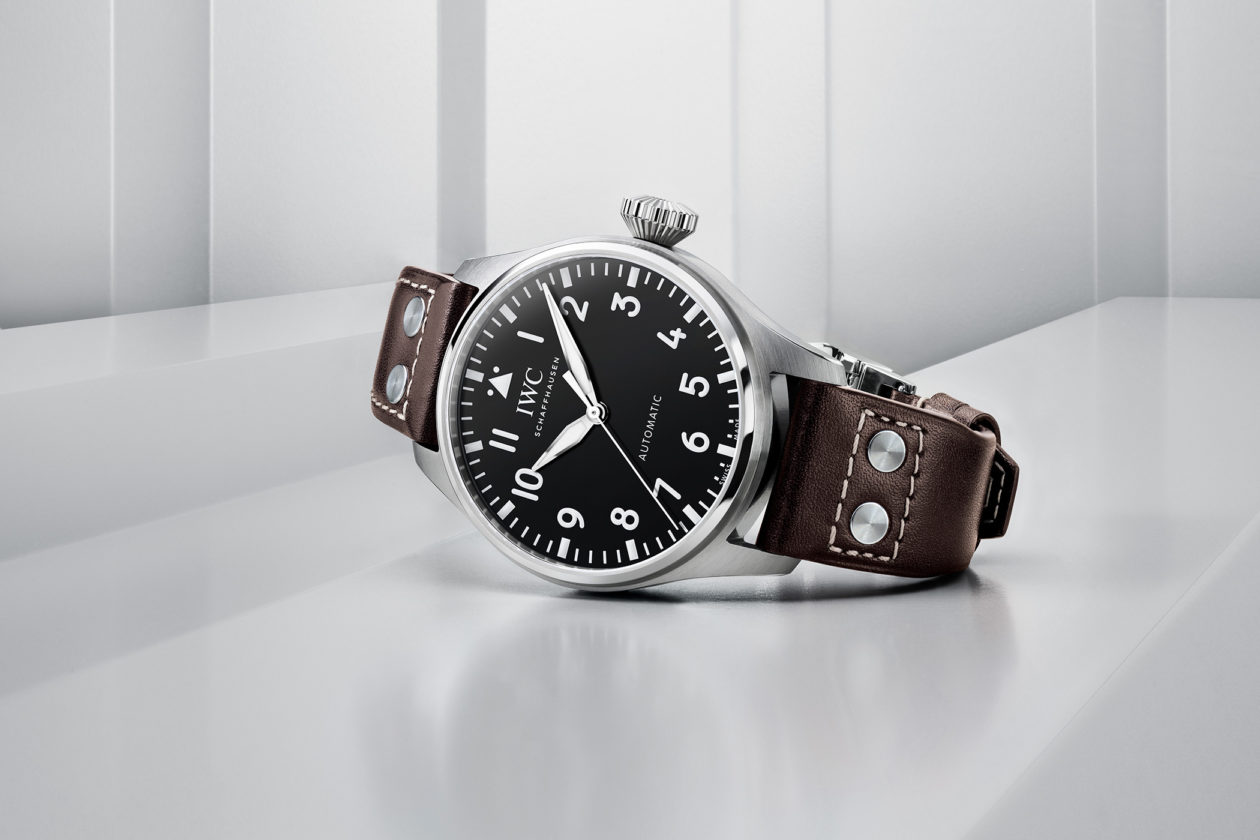 Big Pilot's has always been Big – and from the historical perspective it was understandable. Big size means better readability but at the same time disqualifies those with smaller wrists. It is for them that IWC decided to make a smaller, 43 mm version of the watch. While it is still not small by all means, should fit an average wrist better. New Big Pilot's comes without the power reserve and the date, which makes the layout cleaner, but… something's missing. I am thus well aware that it is only the beginning of the small Big Pilot's, and additional complications should come to it with time.
---
Honorable mention
T.K. – All my four choices for the TOP 8 Watches & Wonders are timepieces, that I'd happily wear on my wrist. I also have to mention those, that astonished me with their mechanics. First of all the 90th anniversary Reverso – Hybris Mechanica – the most complicated version of the watch to date. Second of all – Patek Philippe Ref. 5236P with a linear display of the Perpetual Calendar. I wouldn't also mind adding a bronze-cased Panerai Submersible 42 mm to my collection.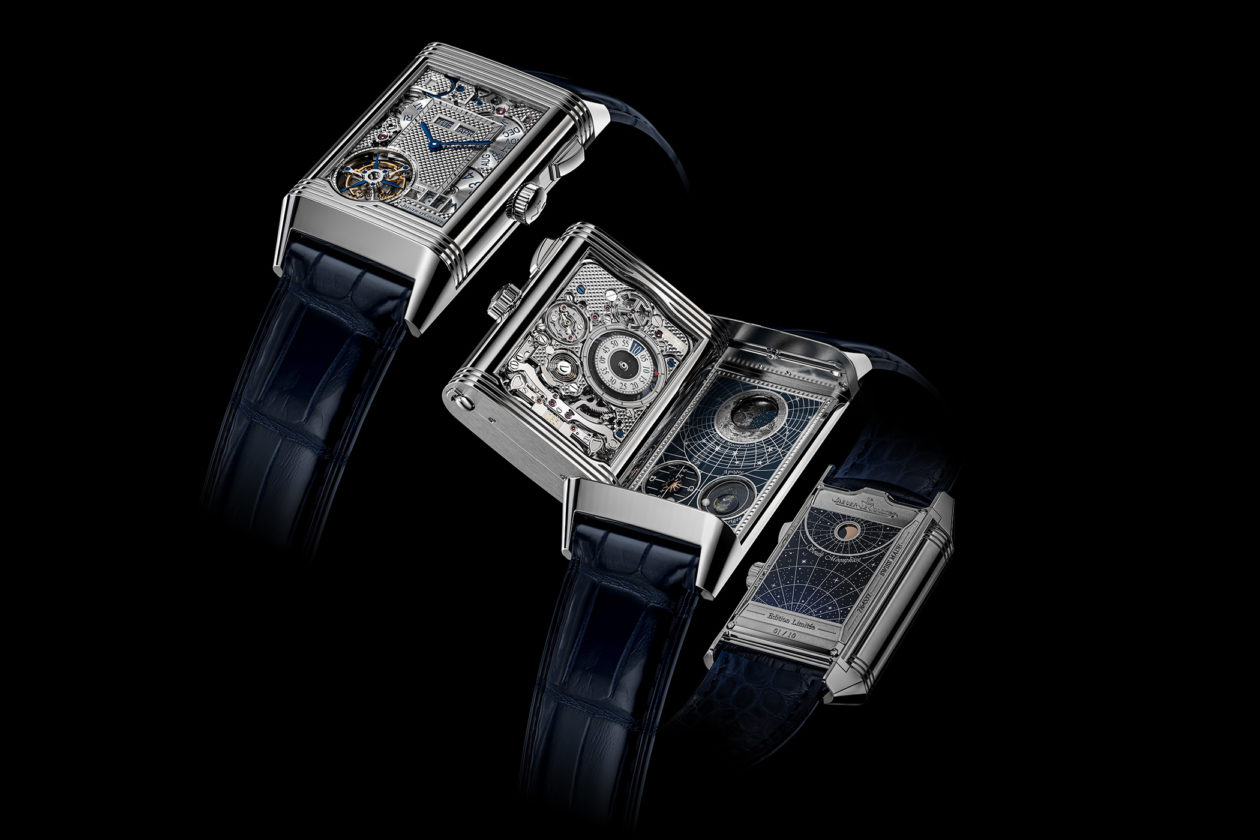 Ł.D. – Other than the highlighted 4, I easily see a number of other W&W 2021 premieres, that are definitely worth an honorable mention. Bulgari surprised (or maybe it wasn't a surprise after all) with yet another world record Octo Finissimo – this time with a Perpetual Calendar and merely 5,8 mm thickness. Cartier played it safe, but with a new Tank Must convinced me, that it is time to get me one of those elegant French pieces into my private collection.
Oris main message lately is that its watches should bring a smile onto your face. Magnificent "Cotton Candy" collection with colorful dials and bronze cases surely does make me smile – no doubt the tastiest of this year's novelties.