Timebloid

Top watches worn by Fortune500 CEOs

We are presenting today a bunch of guys for whom the saying "time is money" fits almost too well. We are speaking about no one else than the heads of global corporations who perfected the big scale management of both time AND money. Here's the list of the most recognizable CEOs and their timepieces.

To be the head of any Fortune500 company is probably rather exciting activity. Time is probably your greatest asset. Continuous balancing of both important meetings and video conferences asks for a perfect time management. The list that we are about to present shows the type of wrist companion the most popular CEOs have chosen. Anticipating your upcoming wonders regarding the absence of Tim Cook on the list – Tim Cook, CEO of Apple wears an Apple Watch, adding him would be as obvious as including Thierry Stern (the CEO of Patek Phillipe) for wearing Patek's reference. Let's focus on those who make less obvious choices regarding what they wear on their wrist.
---
Jeff Bezos – Ulysse Nardin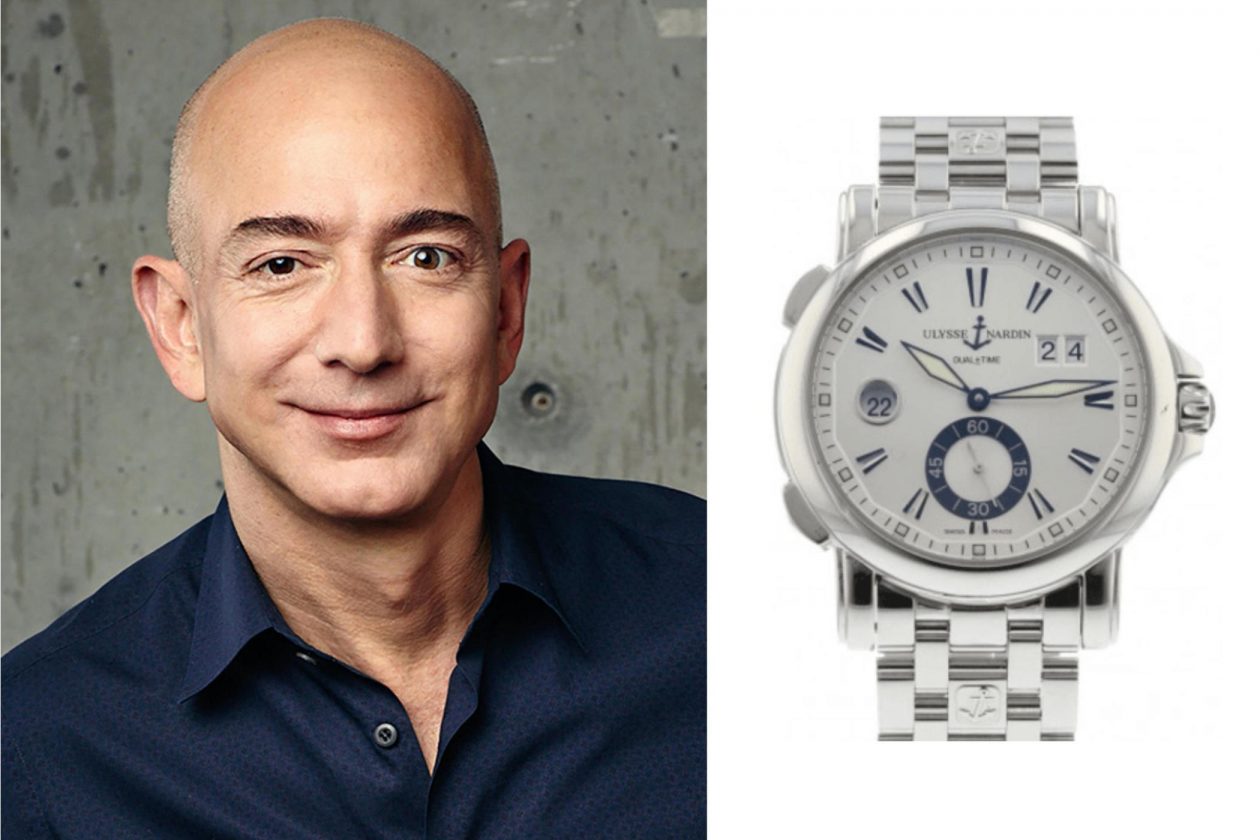 Our rank sets of with no one else but number 1 (or number 2, depending if you consider the fortune split after his divorce) richest person in the world. Jeff Bezos, owner and founder of Amazon who accumulated estimated wealth of 110 billion USD. For that astonishing amount of money the watch he is most often seen with seems a bit too modest. Ulysse Nardin Dual Time with its dual time-zone complication and boutique price of 12 800 USD. Fun fact – ironically, this reference is not available for purchase on Amazon.
---
Bill Gates – Casio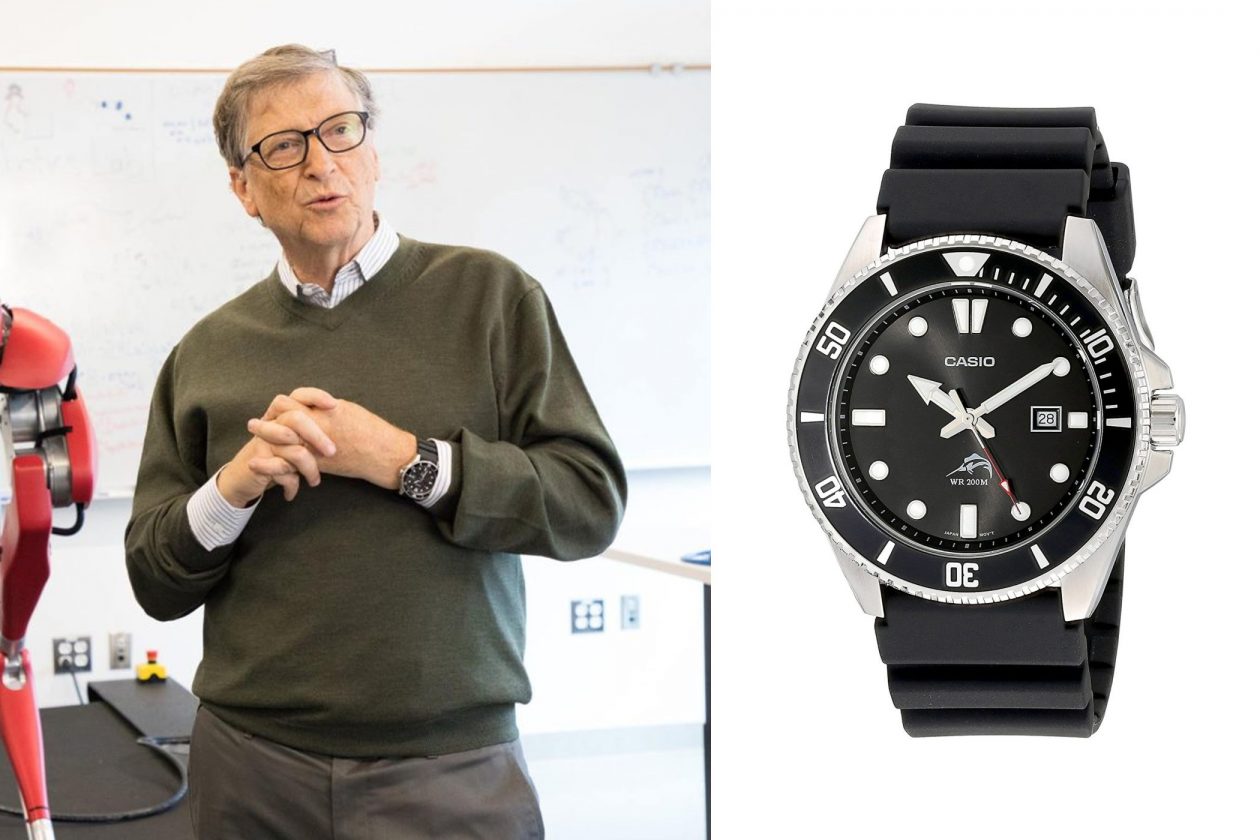 Walking further down the list of the most wealthy people around, next stop – Bill Gates. Becoming a billionaire by the age of 31. Founder and ex-CEO of Microsoft who for a long time occupied the first place of Forbes list of the richest. His taste in watches greatly reflects the modesty he's known for. Timepieces he was most often spotted with never exceeded the amount of 100 USD. Below is the photo of his Casio Duro diver costing somewhere around 60 – 70 USD. We got to say that it's extremely modest choice even for someone whose main activity recently is being the head of Bill & Melinda Gates Foundation.
---
Satya Nadella – Breitling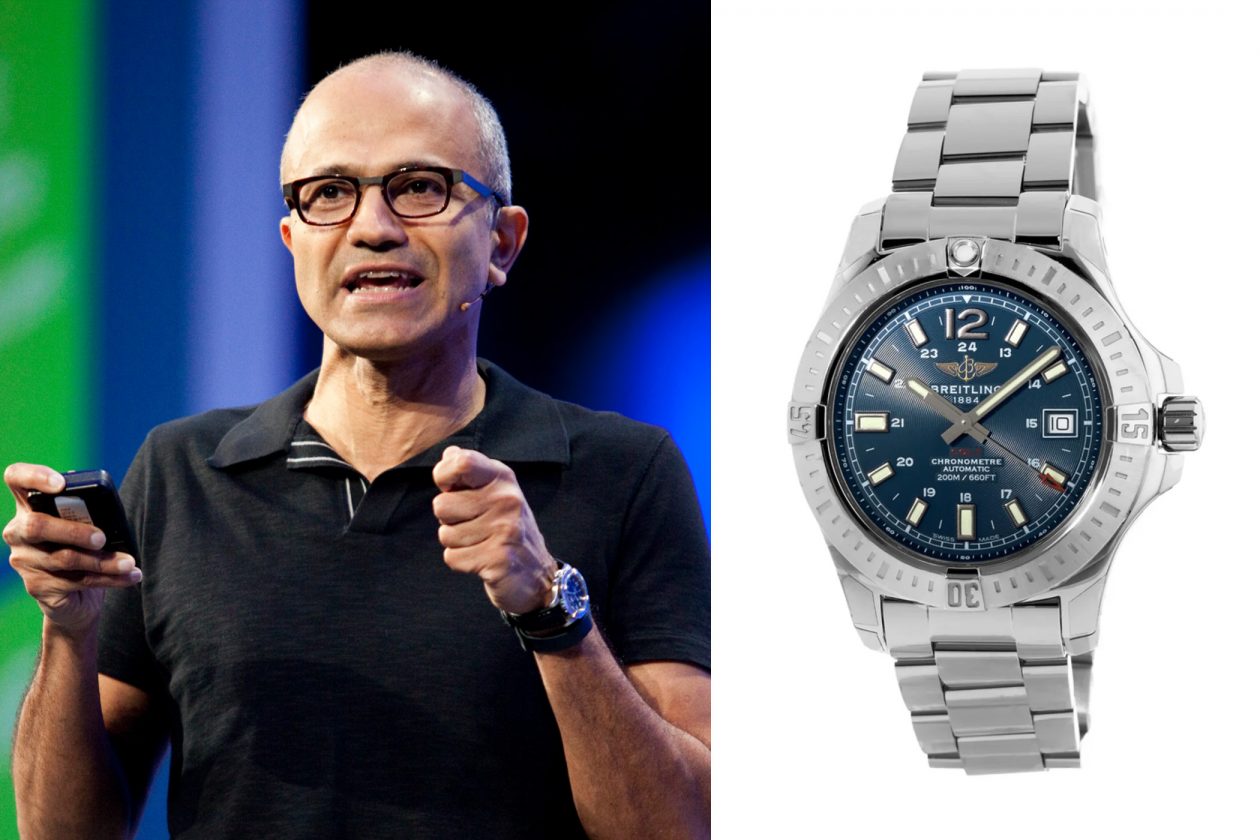 Next person on our list is the current CEO of Microsoft – Satya Nadella. Tied with the company for 25 years, took the steering wheel after Steve Ballmer who was the direct successor of Bill Gates. Nadella is a cricket enthusiast and he probably is not that big on showing off. Most often spotted with base model of Breitling Colt, automatic chronograph in steel. The price of the watch estimates around 3 000 USD which makes it a tiny fraction of his CEO-of-Microsoft paycheck (which combined with shares exceeded 42M USD per year).
---
Dieter Zetsche – Chopard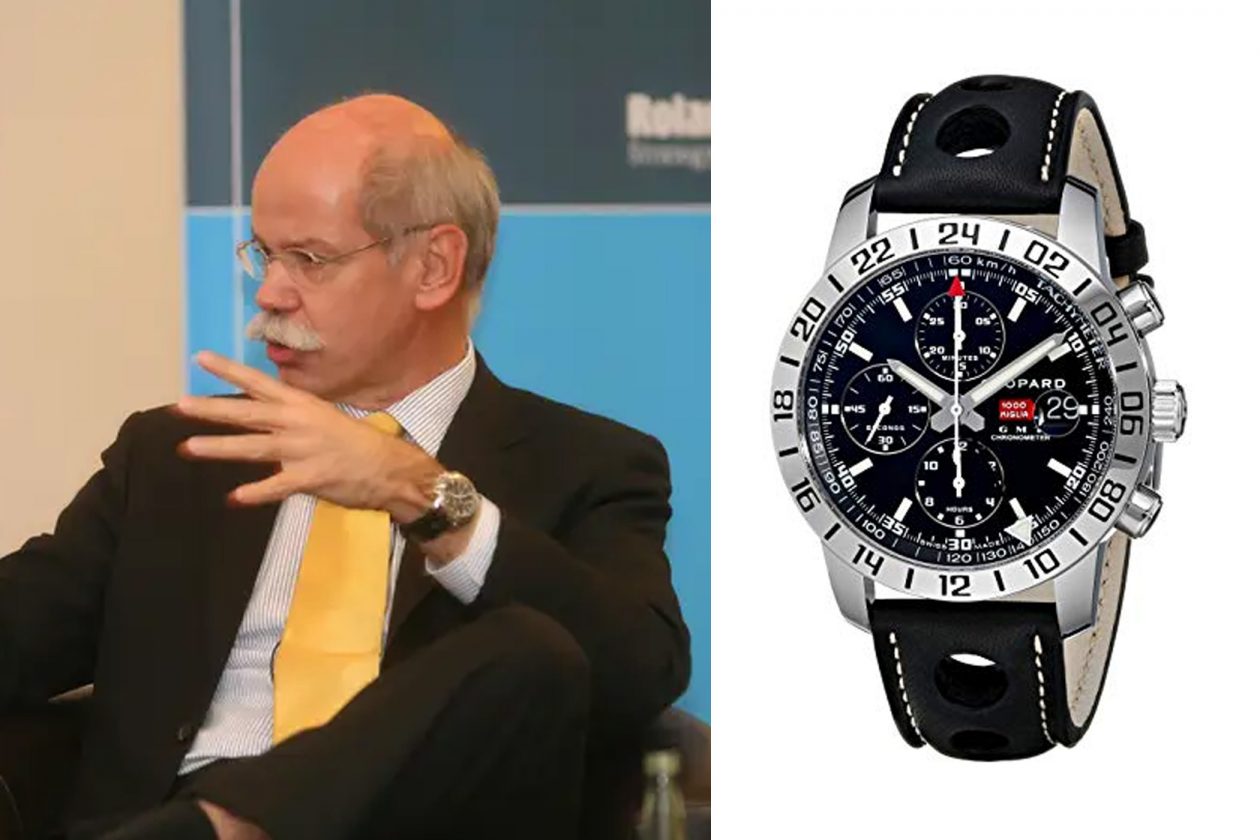 Next spot on our list happens to be taken by the CEO of Daimler AG corporation. Company that owns, among others, Mercedes Benz. Dieter Zetsche was the head of the company for 13 years. Some of you might suspect that a close partnership of Mercedes AMG and IWC might dictacte what's on CEOs wrist. Unfortunately, your assumptions would've been wrong. Dieter Zetsche chose Chopard's Mille Miglia GMT Chronograph. It's somehow a motorsport related product, the watch paid a homage to the classic car racing event held on the streets of northern Italy. It costed about 7 000 USD to have one back in the days when it still was available.
---
Akio Toyoda – Patek Philippe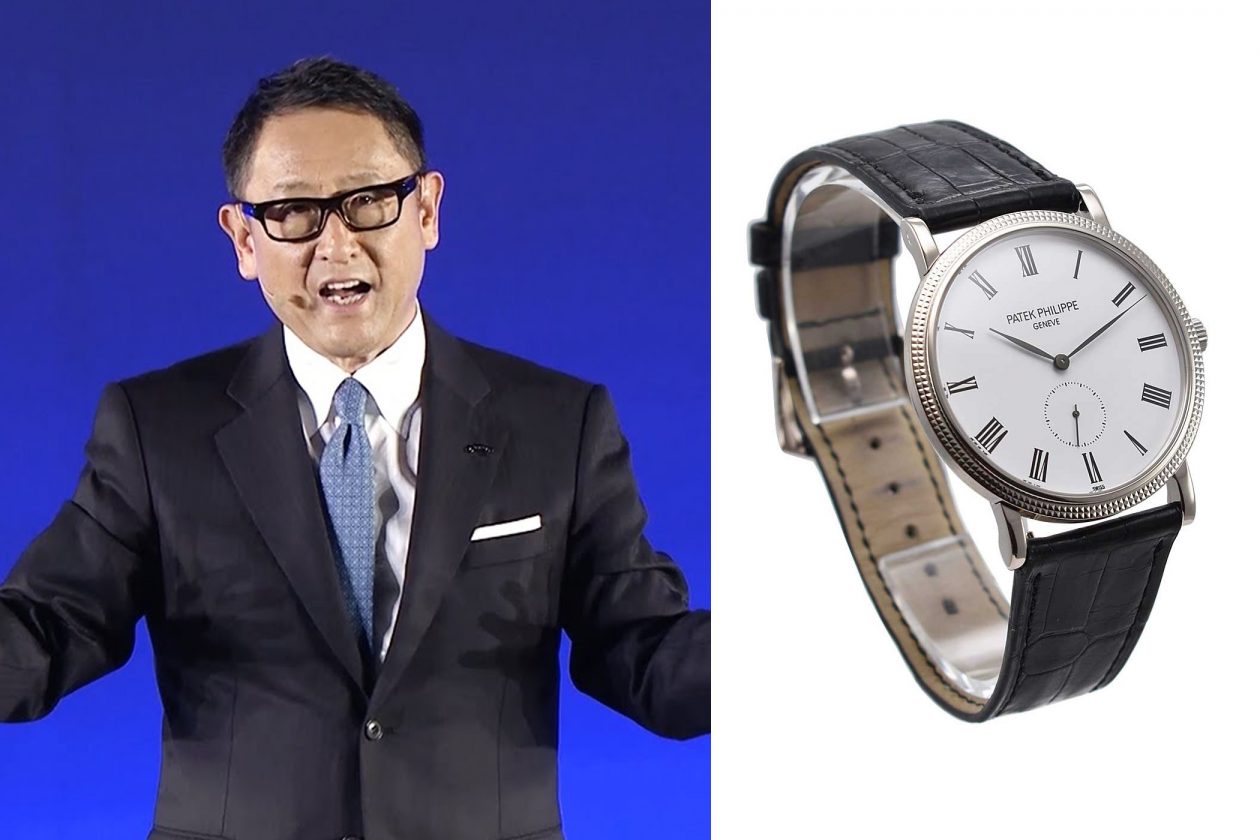 Staying in the automotive vibe, our next spot is Akio Toyoda, the CEO of Toyota Motor Corp. The biggest producer of passenger cars on the planet. Toyoda, subjectively being one of the most popular CEOs by our humble opinion, leaned towards most prestigious timepieces segment. Many pictures from his public speeches and conferences show that his watch of choice happens to be Patek Phillipe's Calatrava. Akido Toyoda was most often seen with Patek's reference 5119G in white gold which costs around 21 000 USD. Truly perfect match with a business attire.
---
Jeff Weiner – Audemars Piguet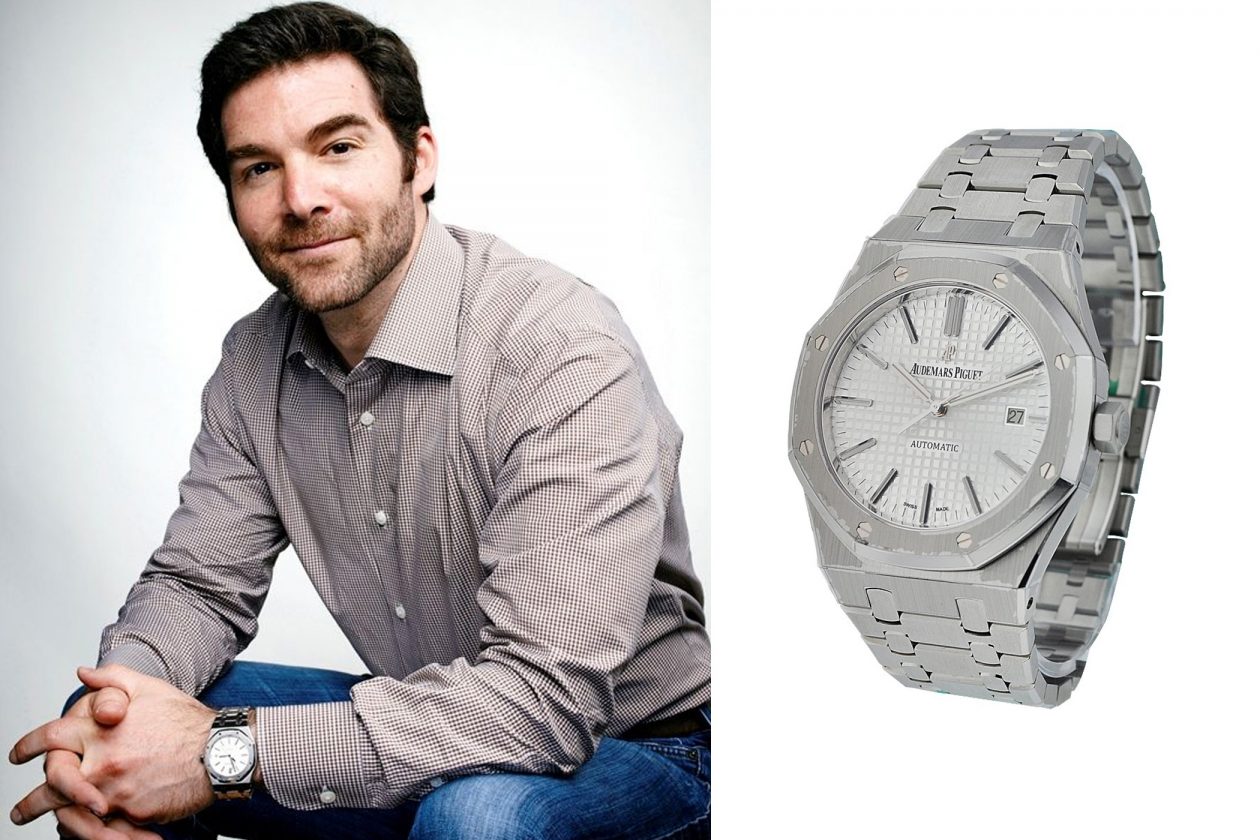 Trying to stay at the most exquisite range of time pieces our next place happens to be taken by the CEO of LinkedIn – Jeff Weiner. Being a boss of the most job-environment oriented social network in the World asks for some iconic watch choice. And he made one. Choosing the most recognizable Audemars Piguet model – Royal Oak. The 15400ST reference with white dial showed below starts at 28 000 USD.
---
Aleksey Miller – Breguet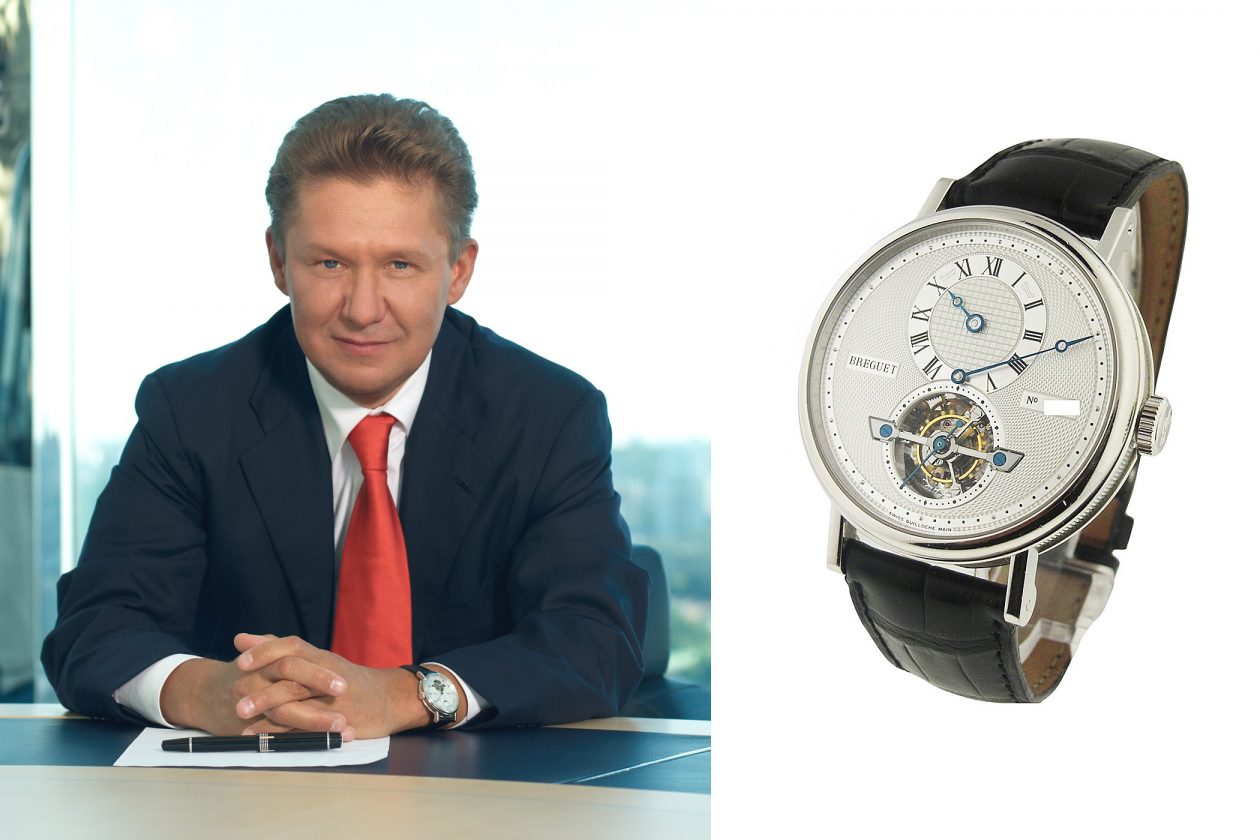 The person closing our humble list is the owner of the most spectacular watch among previously presented. Aleksey Miller, CEO of Gazprom and probably the highest paid employee in Russia. Officially making around 25M USD per year his wrist has to represent the style of true Russian oligarch. Breguet Classique Grand Complication Tourbillon Regulateur was his choice. Watch which boutique price estimates around 110 000 USD. Miller happens to be very fond of his choice, we can see it on all official Gazprom press release photos.