2021 CH24 Watch of the Year – 12th edition winners!
Hereby we present you our selection of what's best the watch industry presented us in the past 12 months, chosen form amongst 60 nominated timepieces in 6 competition categories.
Unfortunately – and we say that with deep sadness – 12th edition of our "CH24 Watch of the Year" once again is entirely digital, online. The pandemic changes rapidly all over the world still, and therefore once again we were unable to hold a physical, crowning event in Warsaw – event that has already become a part of Poland's watch industry landscape. For that we have to wait another 12 months, so without farther ado let's focus on this year's proud winners – the leading heroes of what "CH24 Watch of the Year" is all about. We present 7 winners – 6 of them selected by our international Jury (full list of jury members to be found HERE) and one that has been chosen by readers, in an open vote on "Watch of the Year 2021" official website.
"Grand Prix" of the 2021 WOTY has also been awarded – for the best of the best in 2021 – along with the "Special Jury Prize", honoring a person, a brand or an event with a special, outstanding contribution to preserve the art and craft of watchmaking.
Time is money as the saying goes, so allow us to present winners of "2021 CH24 Watch of the Year".
Classic Watch – Patek Philippe Calatrava Ref. 6119G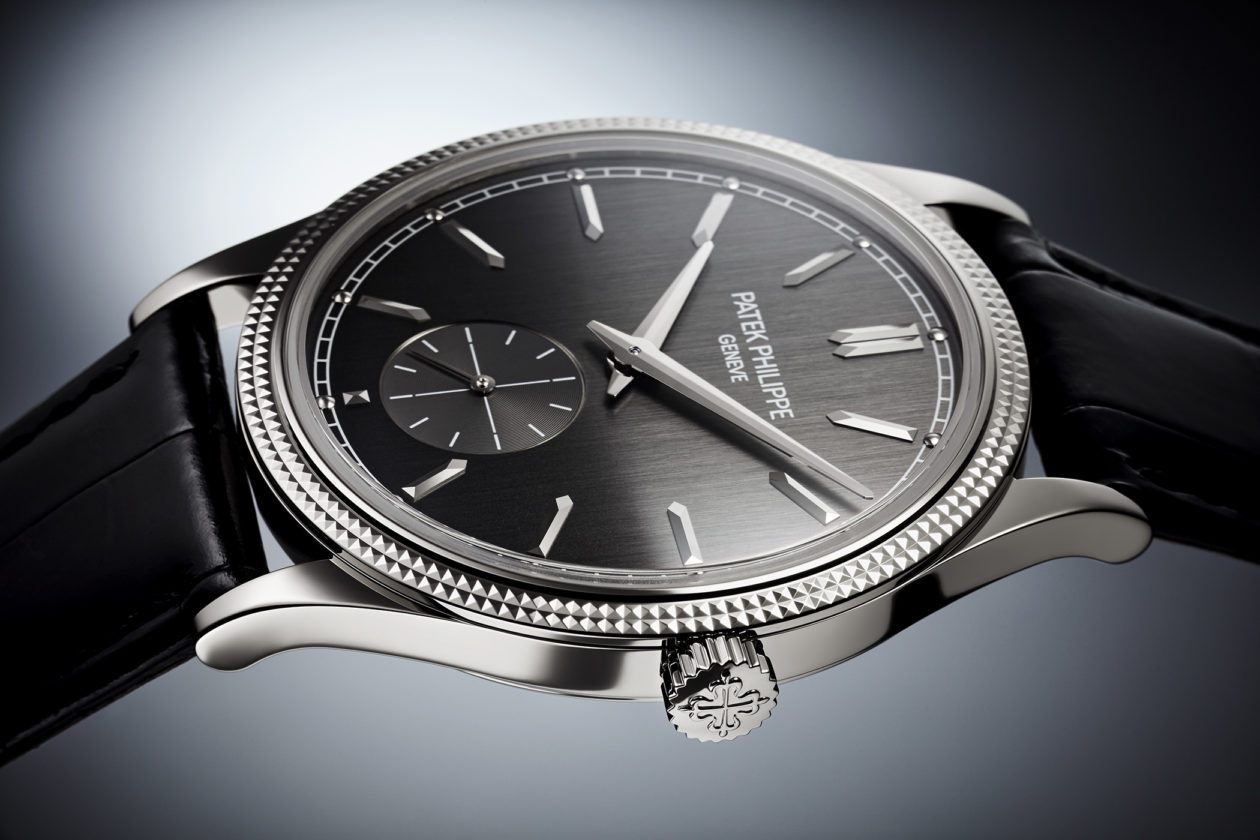 In watchmaking classic category the Calatrava by Patek Phillipe holds a very special place, in the entire history. For many that is the classic form of an elegant watch, understood as a traditional dress watch with minimum of functions and details. In its latest iteration – Ref. 6119G – the Calatrava in white gold case with a hobnail bezel and grey(ish) sunburst dial is quite an universal classic, perfect for more formal and casual occasions equally.
---
Sports Watch – Zenith Chronomaster Sport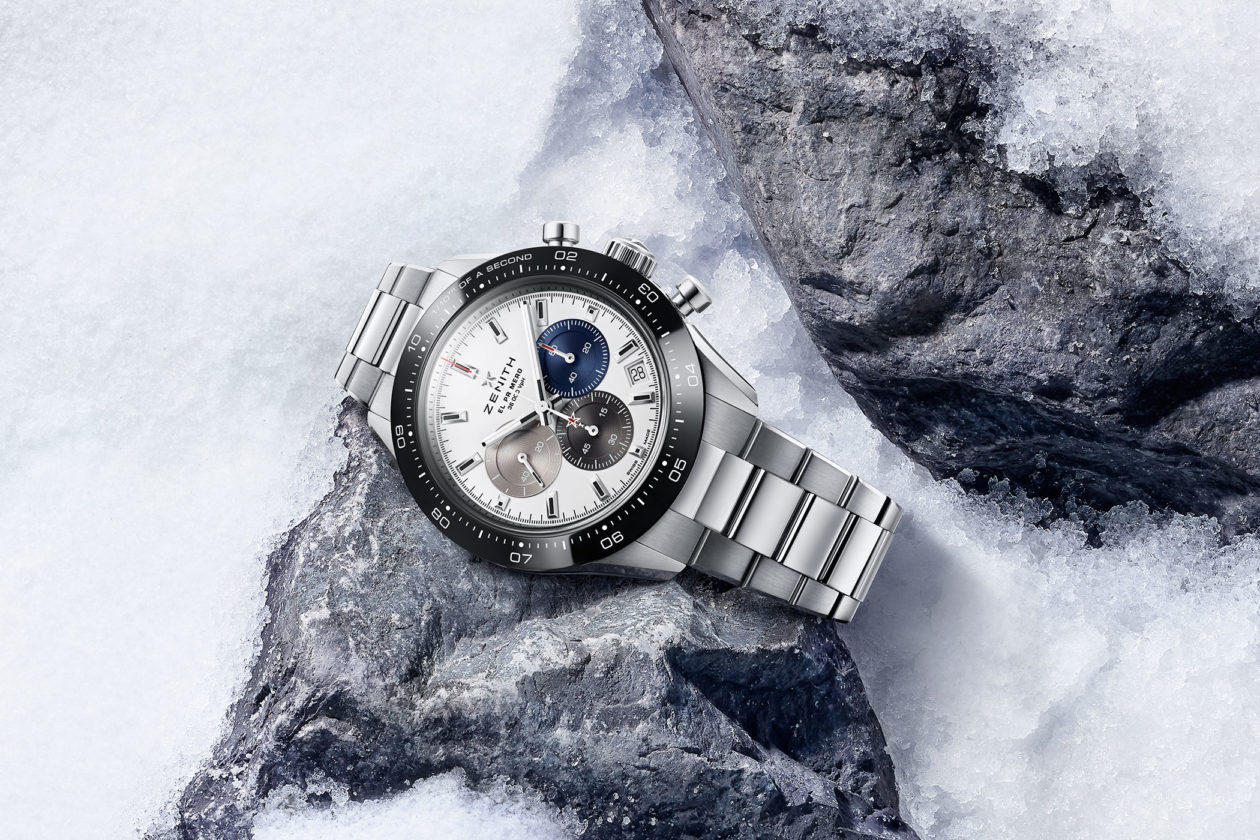 Zenith's spot among top Sports Watch makers is unquestionable, as it is one of those brands, that devoted large part of its history to the sportiest of all complications – a chronograph. The one by Zenith is of course legendary El Primero. In the Chronomaster Sport it has been locked in a vividly strong watch with a sporty touch, ceramic bezel and a dial with three-colors counters – a hallmark of the El Primero design. On top of that Zenith implemented functionality that highlight the movement – central seconds hand that measures time with 1/10 s precision.
Julien Tornare – CEO Zenith – talks about the received award.
---
Ladies Watch – Vacheron Constantin Historiques American 1921 36,5 mm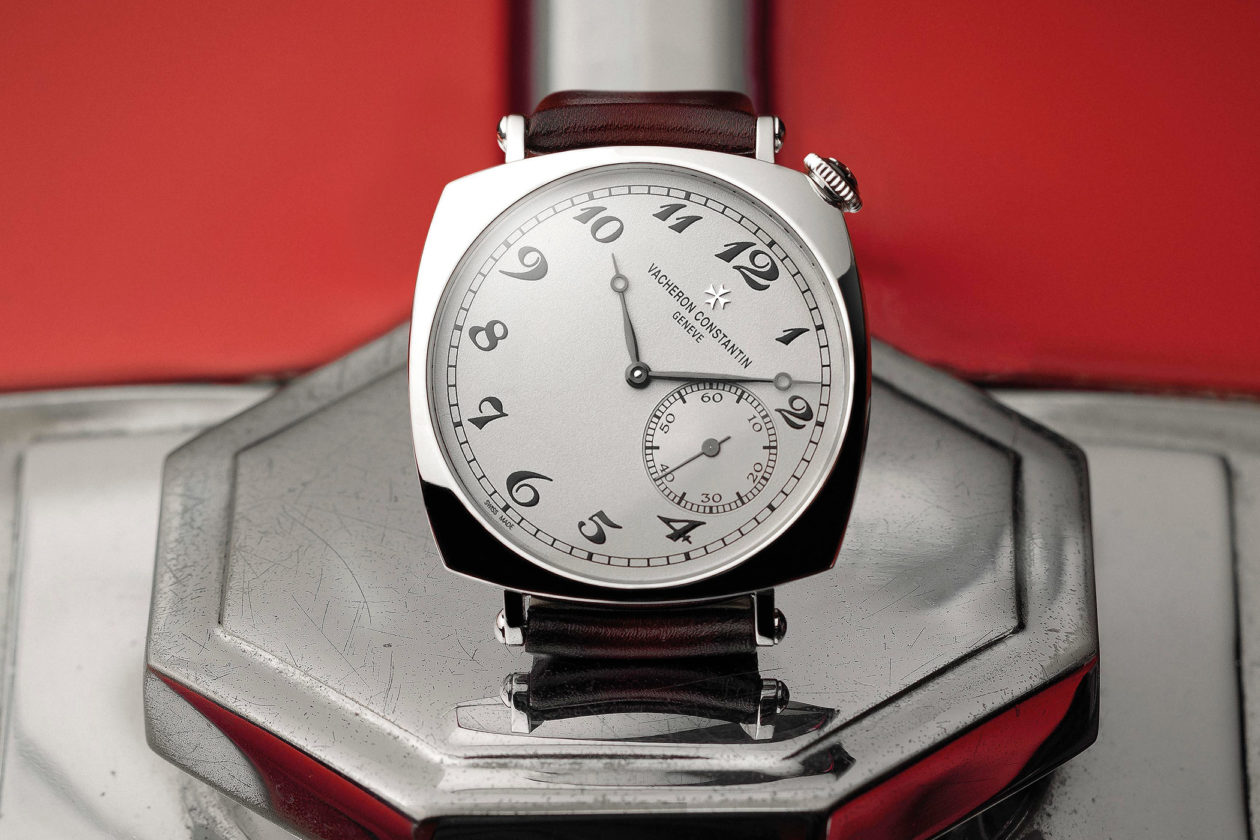 The ongoing debate on whether women look for great mechanics or design and jewelry in a watch will go on and on, but no women should pass indifferently seeing the classic-inspired timepiece by Geneva based Vacheron Constantin. Unusual aesthetics with angled dial and the crown on the right top corner of the case comes hand in hand with the highest level of mechanical watchmaking and finishes in every smallest detail. That is what Historiques American 1921 36,5 is all about. Worthy of the most refined taste.
Clémence Charrier – Brand Director Switzerland & Northern Europe – Vacheron Constantin – talks about the received award.
---
Innovation in Watchmaking – Jaeger-LeCoultre Reverso Hybris Mechanica Calibre 185 Quadryptique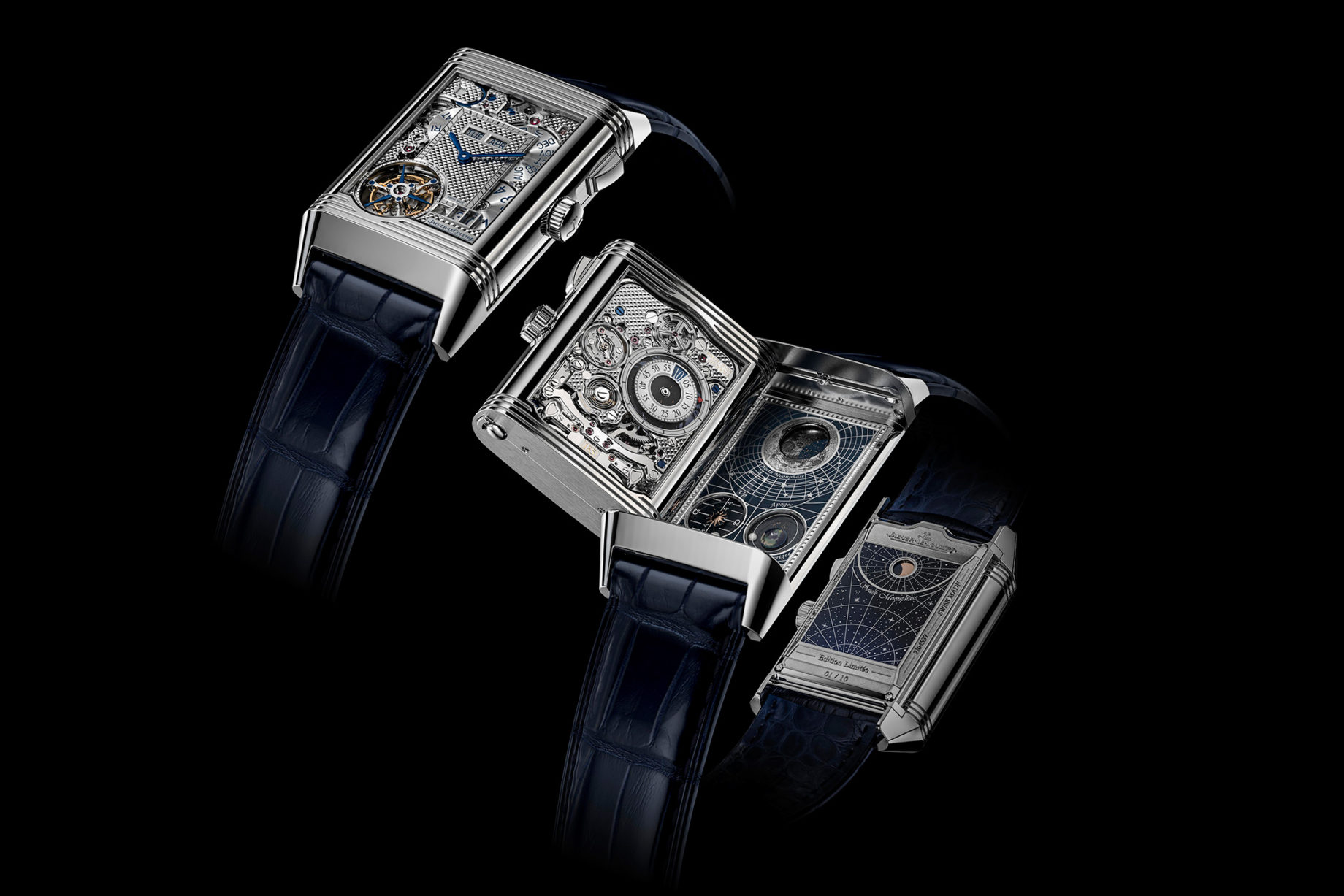 The sheer number of complications housed in a single, rectangular case of the Reverso Hybris Mechanica Calibre 185 makes your head spin. The Le Sentier based watchmakers included 11 of them on 4 different watch dials. All powered by a single mechanism with a tourbillon regulator, placed gently in a gold case. It is a highly impressive and complex project that is matched by level of execution and finishing proving, that Jaeger-LeCoultre is still one of the top watchmaking maisons in Switzerland.
---
Complicated Watch – A. Lange & Söhne Turbograph Perpetual Honeygold "Homage to F. A. Lange"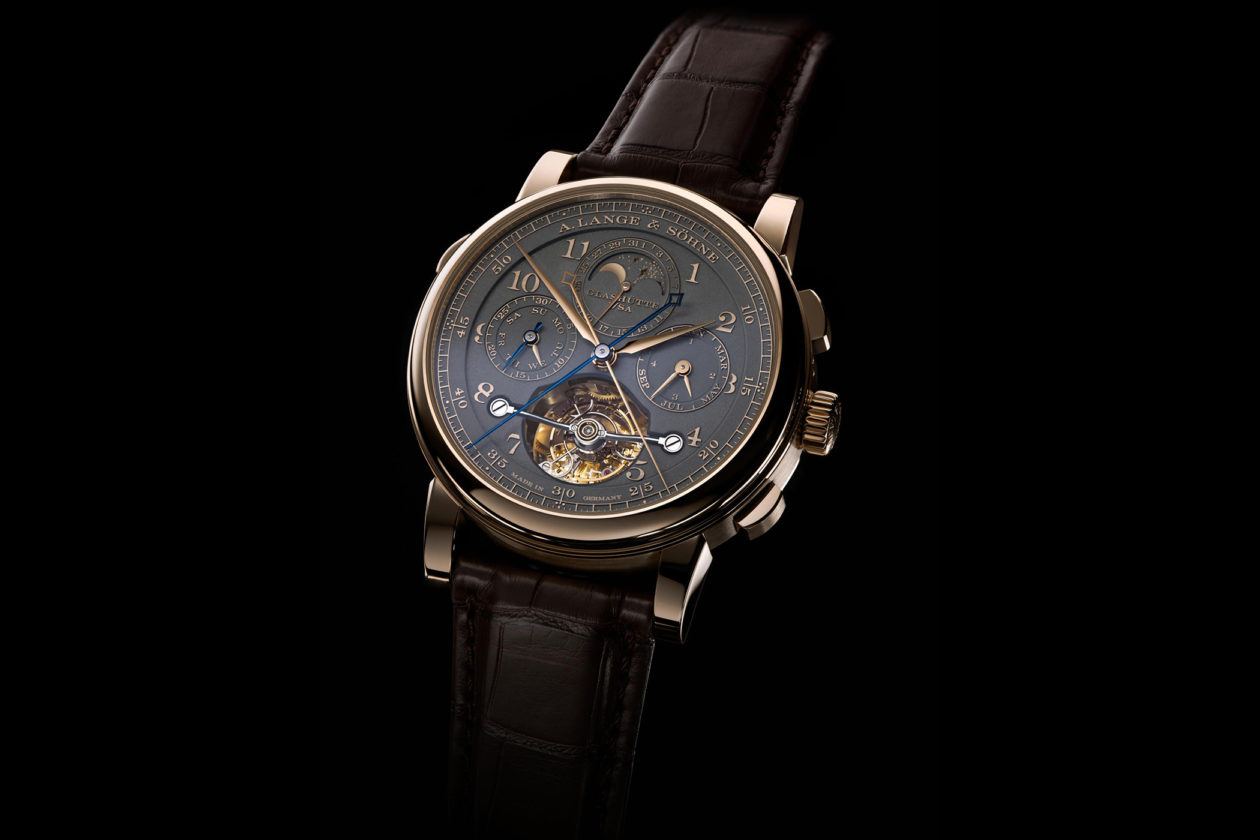 Second consecutive year our "Complicated Watch" award goes to Germany, to a picturesque village of Glashütte near Dresden. A. Lange & Söhne is famous for its in-house crafted high complications, respecting tradition and history. Turbograph Perpetual combines two so called Grand Complications: Tourbillon and a perpetual calendar, complemented by a chronograph, housed in a "honeygold" case with hand finished, artisanal dial. It has been finished so it bounces of the light in all different, equally charming ways.
Wilhelm Schmid – CEO A.Lange & Söhne – talks about the received award.
---
Watch Priced up to 10 000 PLN – Longines Heritage Classic "BoR"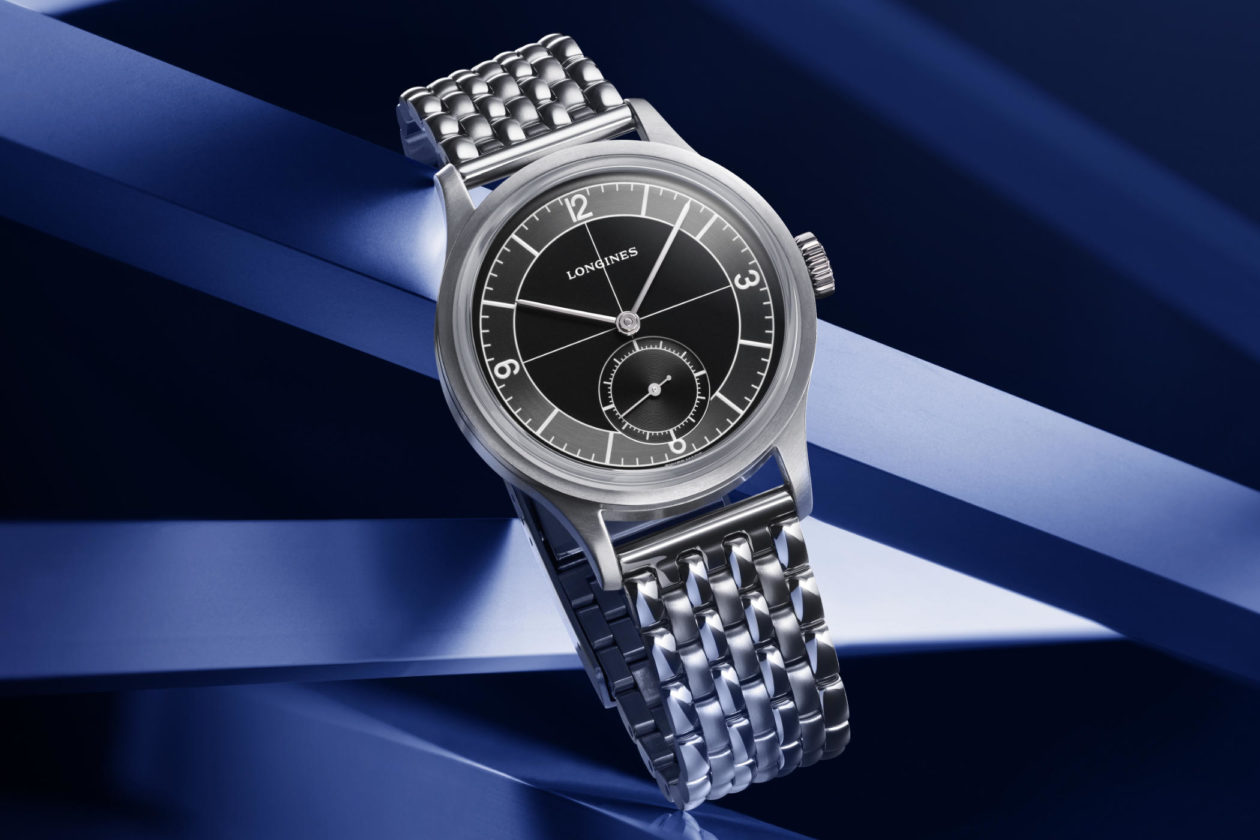 Longines place among top "affordable luxury" brands is indisputable, but surprisingly the brand achieved that with both new and re-edition models, inspired by its vast archives. Longines does not copy 1 to 1, but rather re-interprets, based on the historical references. Heritage Classic is a great example of a well thought out sector dial, that combined with a dark grey dial and steel "Beads of Rice" bracelet makes for a whole new experience with the watch. Perfectly positioned somewhere between daily casual and an evening night out.
Matthias Breschan – CEO Longines – talks about the received award.
---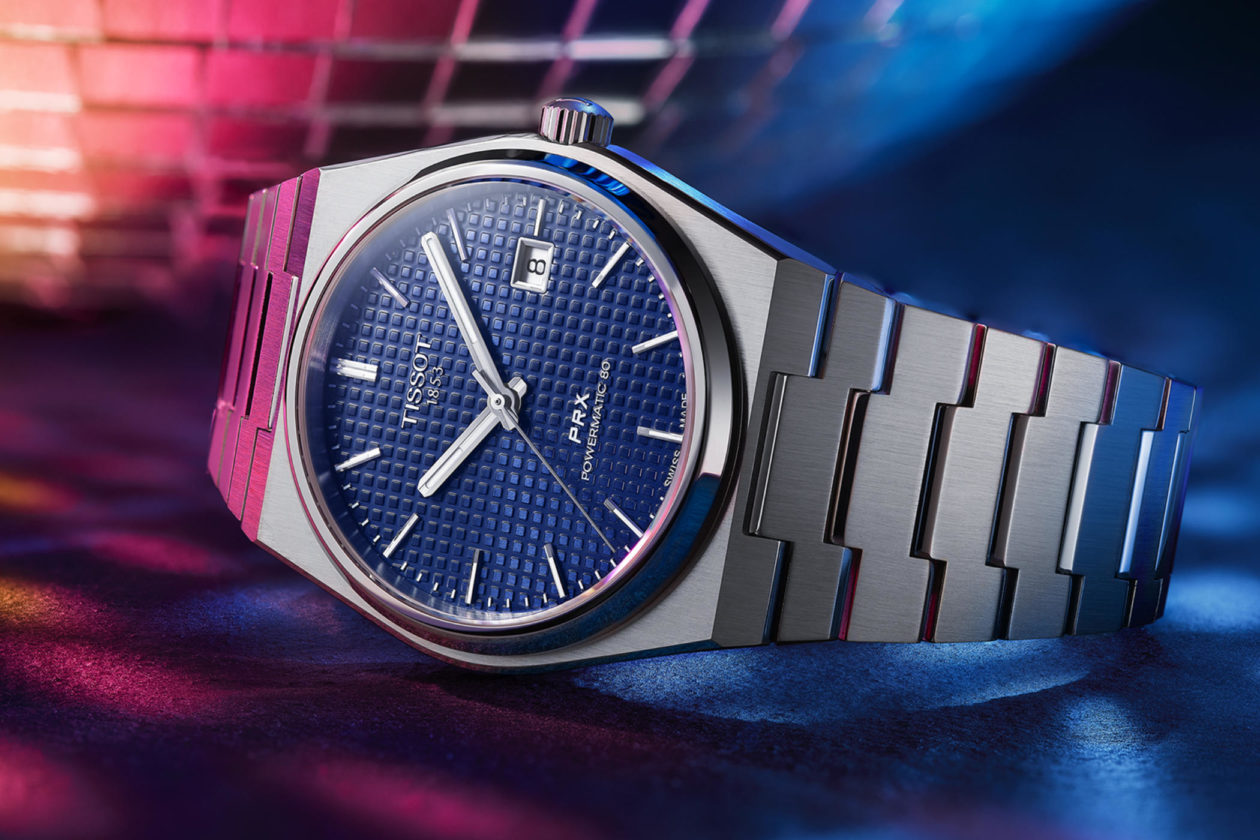 Unflagging popularity of Tissot brand in Poland goes hand in hand with smartly developed collection, that offers a watch for every taste and every wrist. PRX in the automatic Powermatic 80 variant came to life unexpected, but became an instant hit rather quickly. There is an ongoing tend for steel sports integrated watches, and Tissot's one is likely the most affordable of all, that is also well made and available in variety of versions. One with gilouche blue dial is your "Public Prize" winner of the 2021 "CH24 Watch of the Year".
Sylvain Dolla – CEO Tissot – talks about the received award.
---
Special Jury Prize – Jack Heuer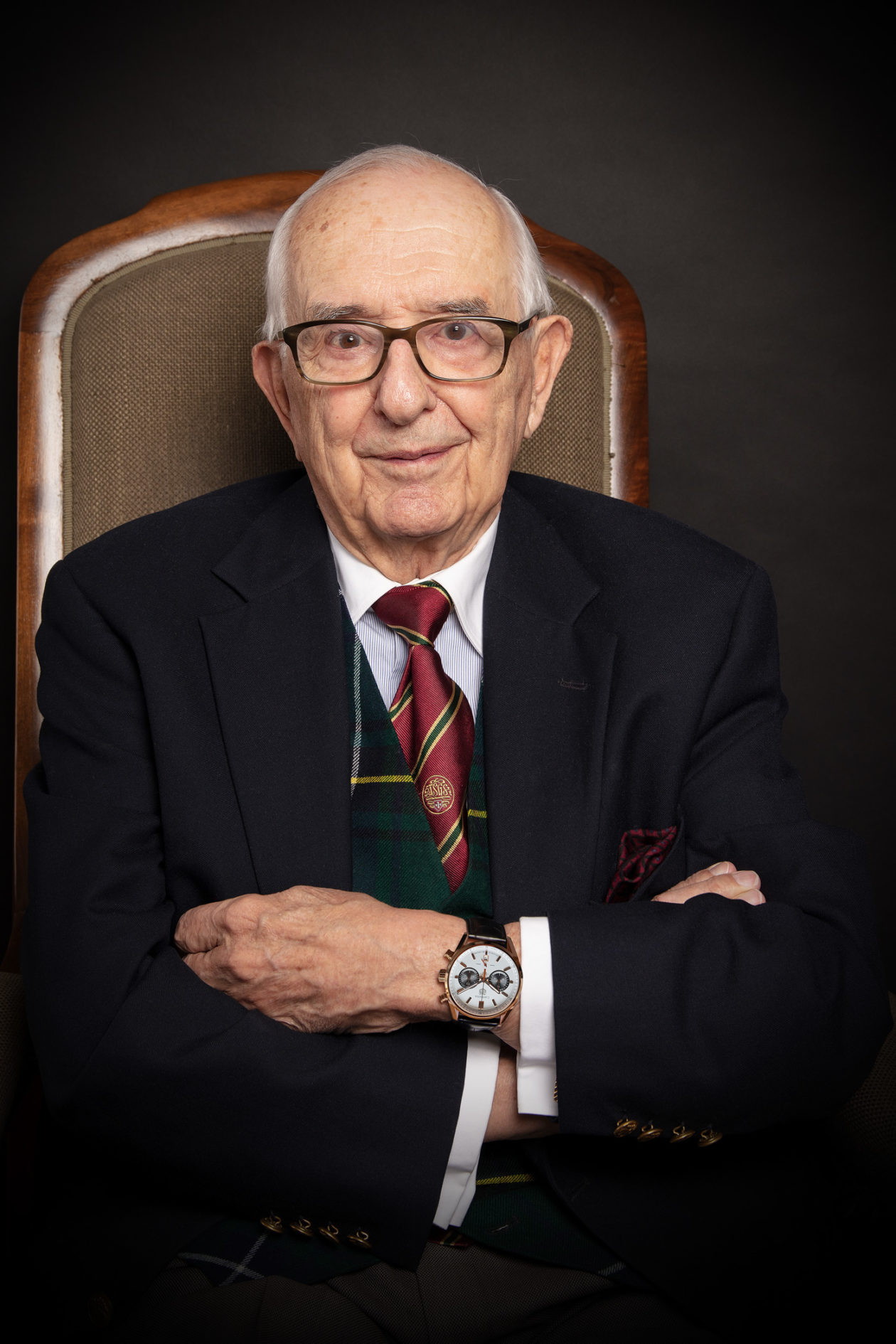 Jack Heuer joined the family company in 1958. He's an avid moto racing and watches fan – to both of which he devoted his entire life. Thanks to him we can appreciate moto and aviation inspired Autavia and one of the most cult sports chronographs out there – the Carrera. It was also a spark of marketing genius when Heuer placed the brand in a legendary film "Le Mans". On Steve's McQueen wrist there was a square-cased Monaco with an ever characteristic blue dial – one of the undoubted icons o watchmaking. Jack Heuer is an active TAG Heuer supporter to this day, and in 19th of November he turned 89. Happy Birthday Jack, and congratulations!
---
Grand Prix – Jaeger-LeCoultre Reverso Hybris Mechanica Calibre 185 Quadryptique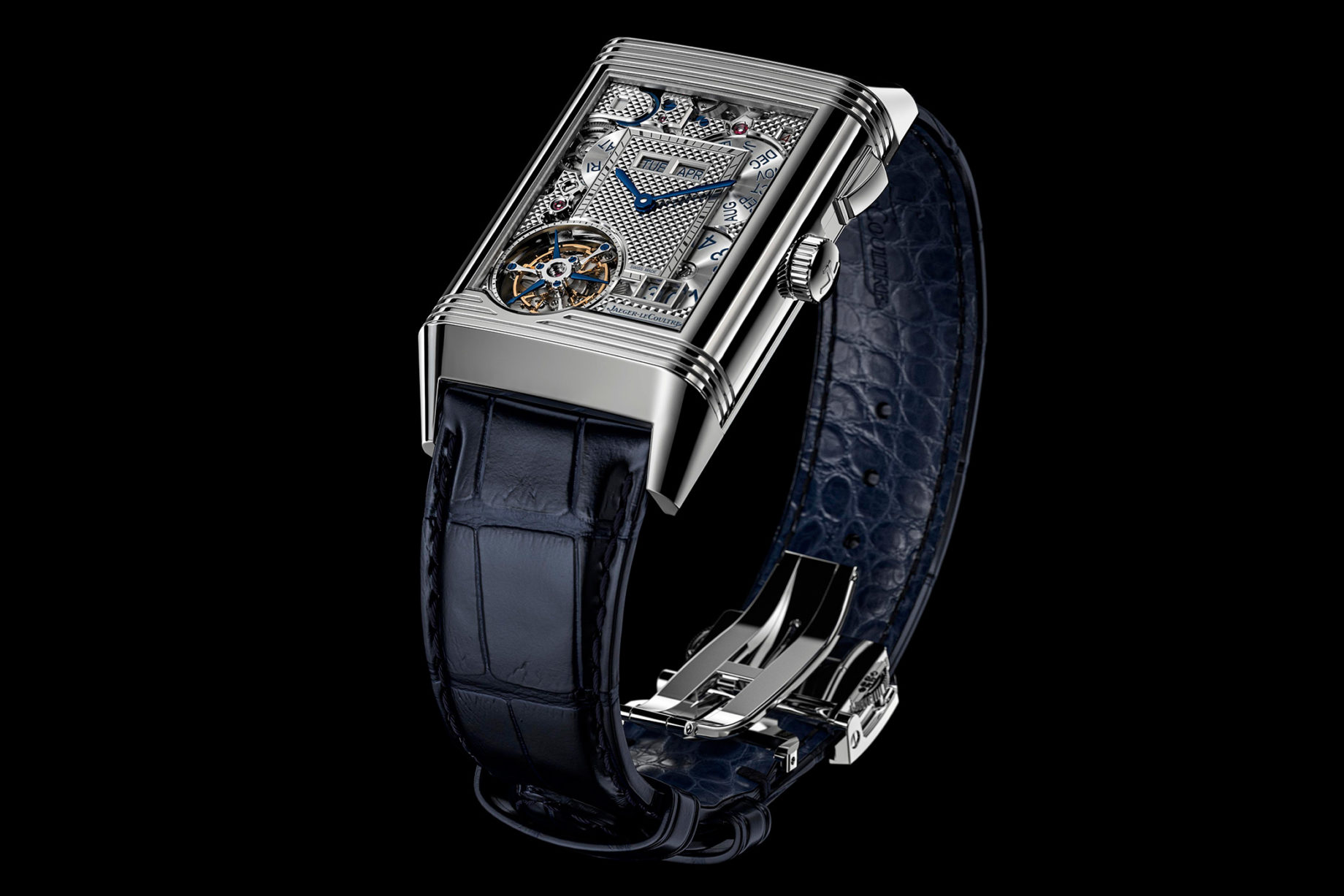 We can have a debate on what is a core mechanical watchmaking – but if we all agree that it is the art of crafting watches, then our 2021 "Grand Prix" is the art with capital A. Almost a full dozen of watchmaking complications packed in one beautiful (and not overly large) watch is equally as impressive as a manner in which it's been done. Reverso is part of watchmaking classic, a true icon. The Hybris Mechanica Calibre 185 Quadryptique will hold it's noble place not only in Reverso's history but also among watchmaking highest and top level creations. It wouldn't be smart not to treat Jaeger-LeCoultre as one of the top players in the watchmaking industry, since it offer both accessible watches and crazy high-end creations like that. Chapeau bas.
---
2021 "CH24 Watch of the Year" would not have been possible without our partners: Porsche Poland and Pernod-Ricard (The Glenlivet). Our media partners were Men's Health and Elle Man. Honorary patronage over the event has been held by Mr Jurg Burri, Ambassador of Switzerland in Poland.
You can find all the informations on the 2021 CH24 Watch of the Year on an official, dedicated website HERE.