A. Lange & Söhne European Heritage – #Warsaw
Lange 1 Timezone embarked on a trip through seven European cities, reminding us of the heritage and history of the old continent. We are very humbled and proud to show you our capital city – Warsaw.
Some wise men once said that the true city is shaped by its history. If you were to believe those words, Warsaw is a city true to the last drop of blood. Blood of the people who fought and died for it in the two world wars and finally the uprising, which almost whipped it whole out of the face of our planet. I was born in Warsaw 32 years ago and grew up with it, when loosen free from the burden of communism it rebuild its glory and old glamour. Some said that it was a Paris of the North back in a day, and while it might have been a bit exaggerated, good old Warsaw had its charm. The new, contemporary one has never ever been such a beautiful and modern city before, keeping the identity and landmarks while in constant, rapid change. Some argue, that the city is planed without any plan, but if you acknowledge that nazis destroyed good 85% of it to the ground, it's hard to really blame anyone. Each first visit to Warsaw should start from the Museum of Warsaw's Uprising located in Wola district. Highly interactive displays, vast number of exhibits and full scale model of the B24-J Liberator bomber (which delivered supplies to the insurgents) are only a few good things here guaranteeing that you shall not be bored. With all the knowledge gained you can start your walk to the city prepared. We took a Lange 1 Timezone watch from A. Lange & Söhne along. With its home and local time indications it is a perfect companion to travel between Warsaw and Porto, Paris, Oslo, Hamburg, London and Hague – the cities that will all partake in the #europeanheritage project. In the meantime I set my watch to Berlin (the city that represents GTM +1 zone on the dial) and started a little walk over some of my favourite places.
Weather is particularly pleasant this time of year in Europe, but on the day of our photoshoot it was as moody as a woman can sometimes be – and you can't fight nature. Our starting point was Wilanów, located on the outskirts of the city (in its south-east end).
The Royal Palace here, barock style and designed by Augustyn Locci, was erected between 1681 and 1696 for king Jan Sobieski the 3rd and Maria Kazimiera. Surrounded by gardens the place didn't change almost one bit, and there are still peacocks walking its green grasses. Varsovians like it here for the tranquillity, history (it is 300 years old after all) and good distance from the noise and rush of the growing metropolis. Pretty similar reasons lead people to another spot called Łazienki Królewskie (Royal Baths).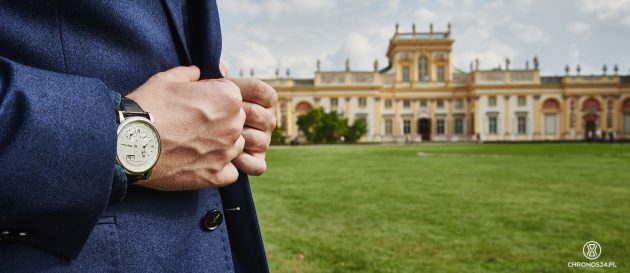 This complex of gardens and palaces far closer to the city centre is a responsibility of king Stanisław August Poniatowski. Again designed in baroque style (build in the XVIII century) the place took its name from the Baths Palace that has been erected here in the 80s.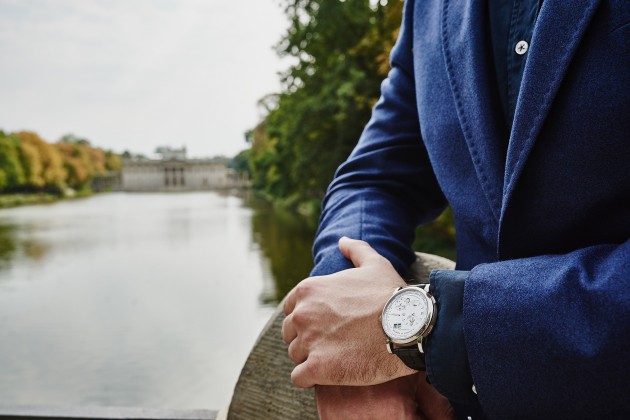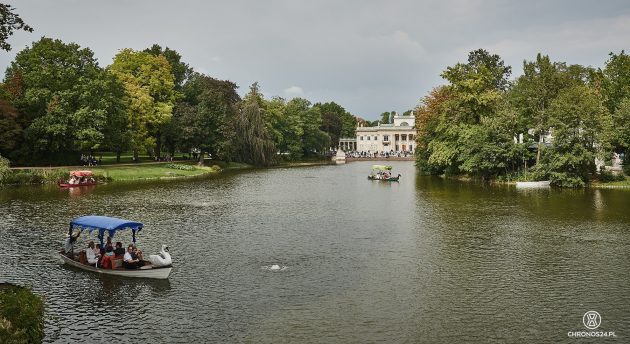 Intensively green surroundings with the Palace on Water, plenty of small paths, ponds and immense presence of friendly squirrels turns out to be a true oasis inside the city's concrete walls. Divided into four gardens: king, romantic, modern and Chinese, are more than perfect space to spend quality time with nature.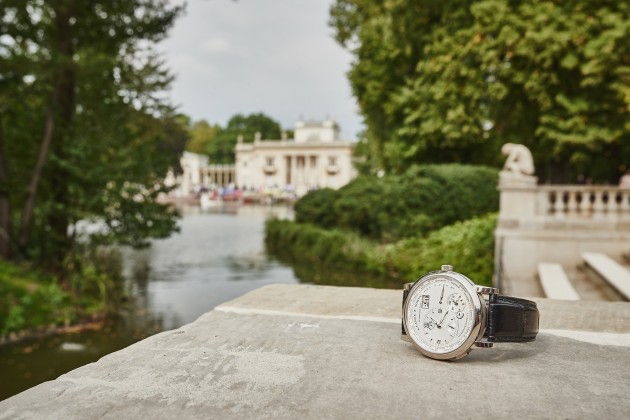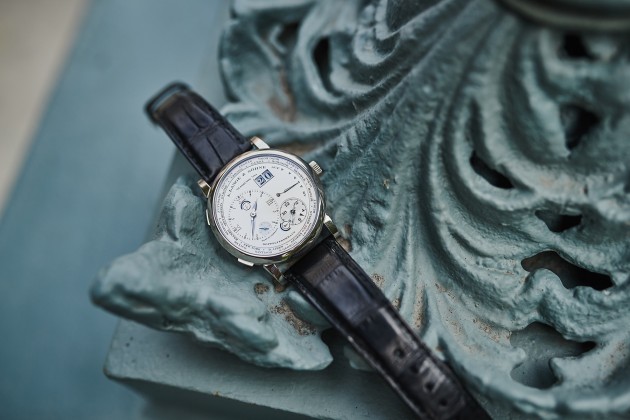 If Warsaw is about history and memories, other than the Uprising Museum no proper visit can do without a walk over the Trakt Królewski and my favourite place – Stare Miasto (Old Town).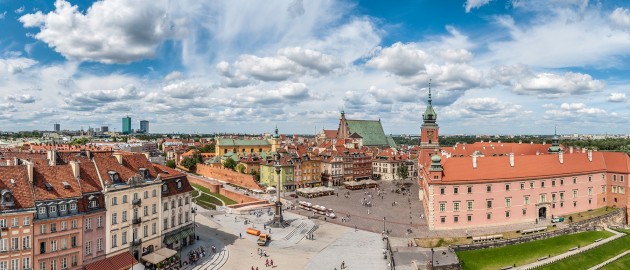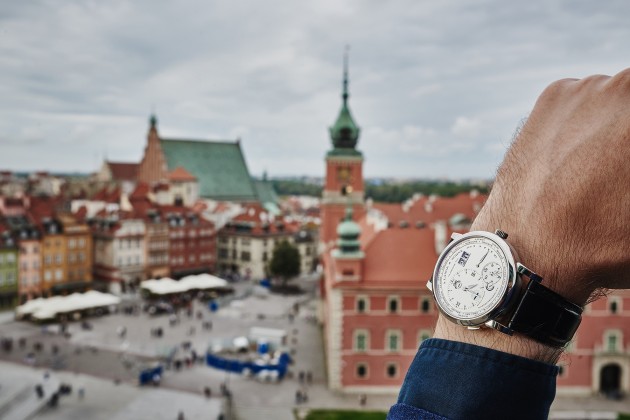 Trakt Królewski, formerly an important communication route, today is a street network from Plac Zamkowy south through Nowy Świat, Aleje Ujazdowskie, Belwederska and Sobieskiego streets all the way up to Wilanów. We moved the other direction, but just could not miss a coffee break next to the University campus. Hundreds of thousands of people cross here every day, both locals and tourists. They all go to the Old Town.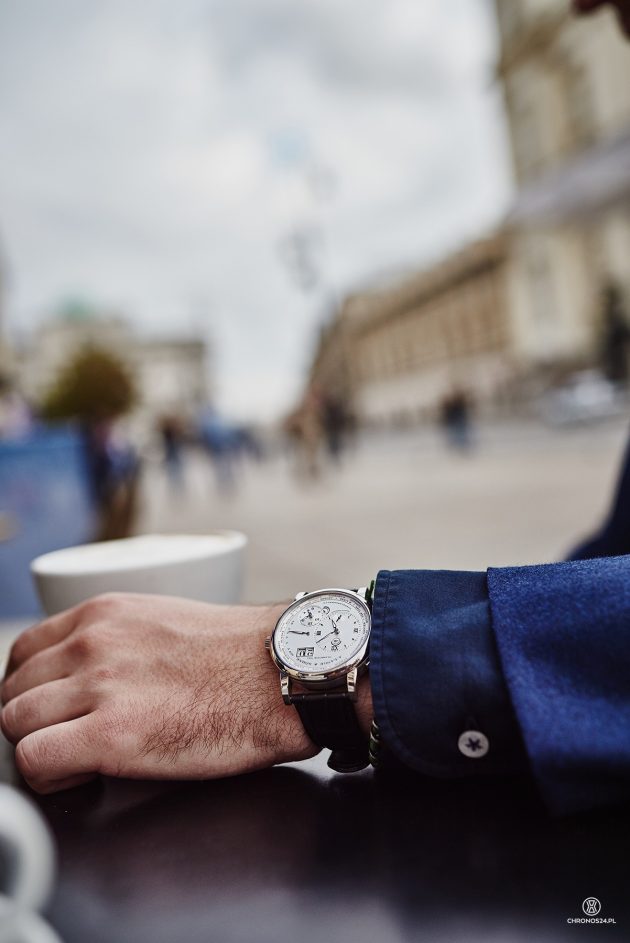 King Sigismunt III Waza stands on his column to protect the entrance to the Plac Zamkowy (Castle Square). On its east side you'll find a Royal Castle, rest is composed of the low-rise structures of the Old Town and surrounding, defensive walls of Barbakan.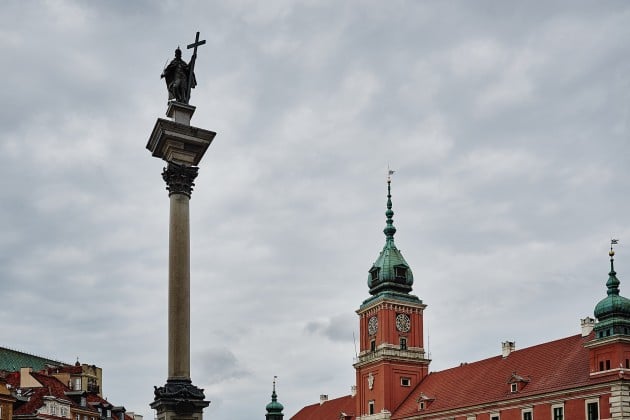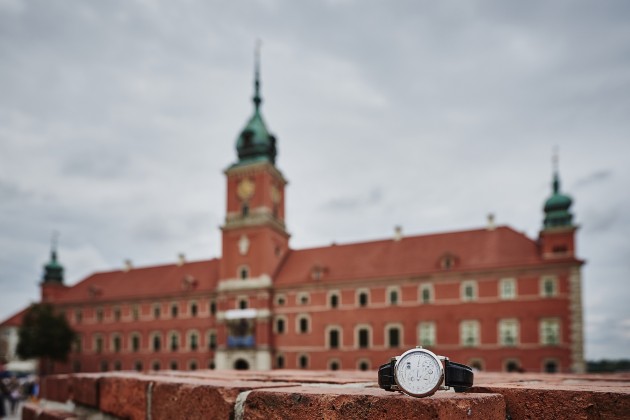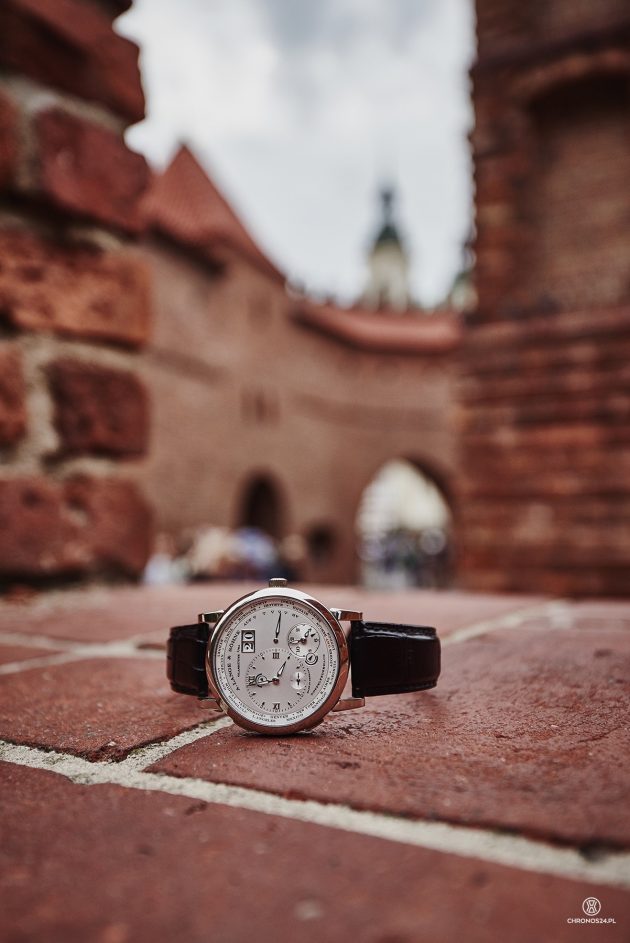 The Castel, with routs dating back to the XIV century, was almost completely destroyed by the war, but nowadays, restored in its original glory, pleases they with its red-brick facade. For me the Old Town is all about narrow, cobblestone streets with old homes around, with number of small, stylish restaurants, galleries and shops.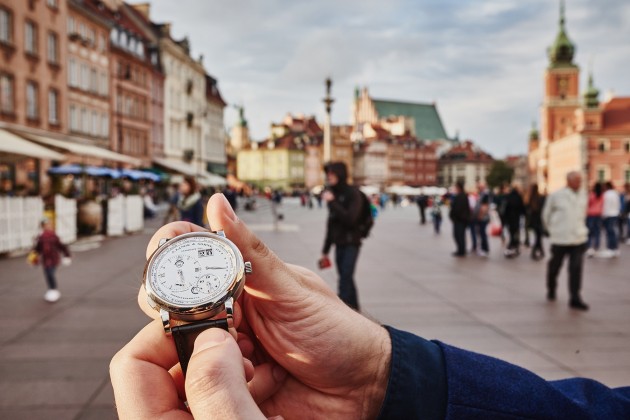 Mandatory stop is the Old Town's square with a Warsaw Mermaid shaped fountain in the middle. You hardly find any space here in the summer, and in the winter there is an ice-ring surrounded by the Christmas Market. Walk only a short distance from here to see the river that cuts the city in half – the Vistula river.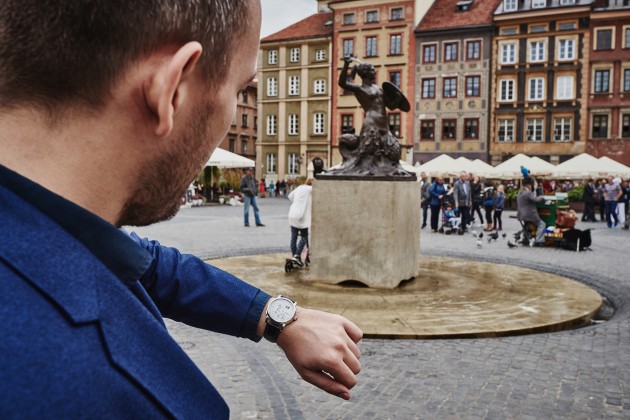 Left on herself for quite some time the river changed during the last few years, attracting more and more citizens to its banks. Bulwary Wiślane or the Vistula Stairs are perfect for an evening walk, and just across the bridge there is a beach that was recently named among the best city beaches in Europe.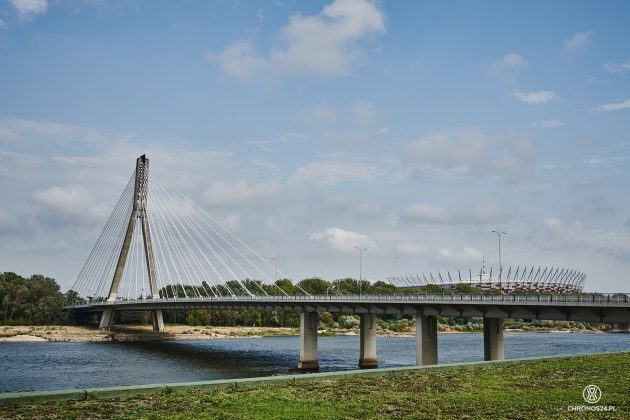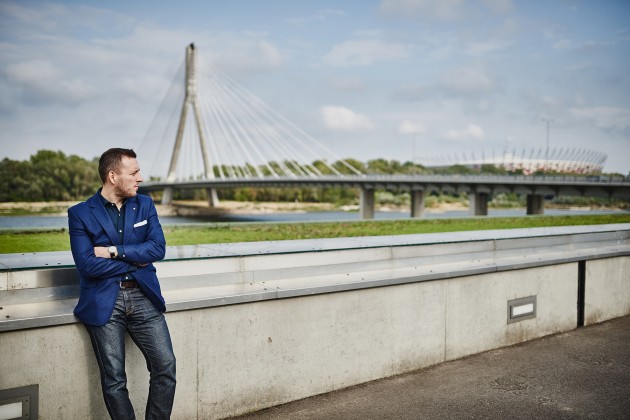 Near the Świętokrzyski Bridge there is one more interesting location – Copernicus Science Centre. If, just like me, you find all the physical and mathematical experiments to be pretty boring, you will change your mind here. And since the Centre was largely conceptualized for the younger guests, your kids will love it too.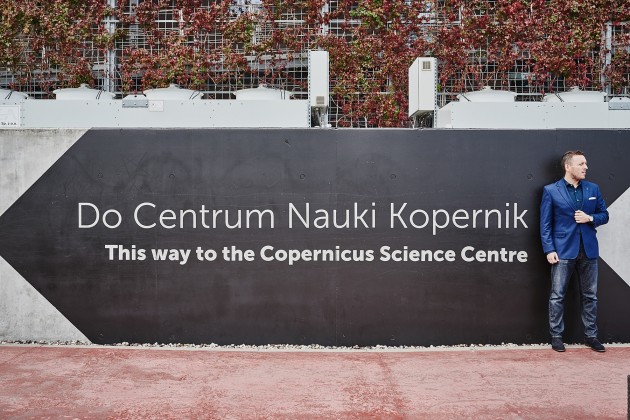 Warsaw is the city with two faces. The old part is loved and appreciated by almost everyone citizen and guest, the modern one brings a lot more doubts.

What is interesting is that the most controversial part was build here exactly 60 year ago. Constructed in the years 1952-55 as a "gift of the Soviet nation to the Polish nation" it was even named Jozef Stalin's Palace.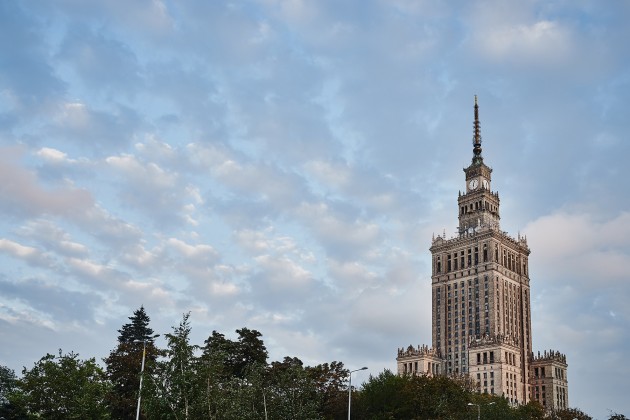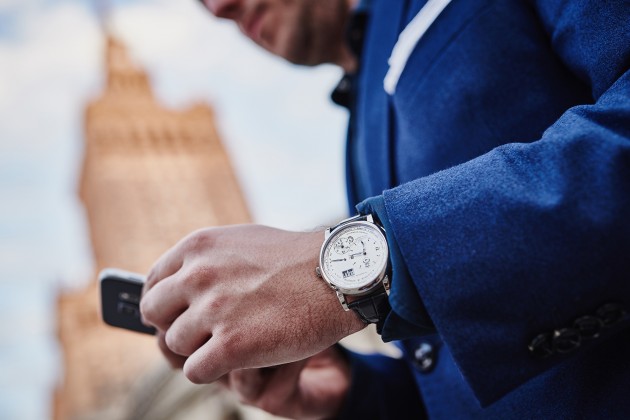 This is why Varsovians not necessarily love that socrealistic skyscraper (highest one in the city with 237m to the top) but – however you look at it – it grew to be a true landmark, just like an Eiffel Tower or the Big Ben. Palace of Culture and Science (PKiN in short) stands in the very centre of the town, surrounded from the west with new and modern architecture.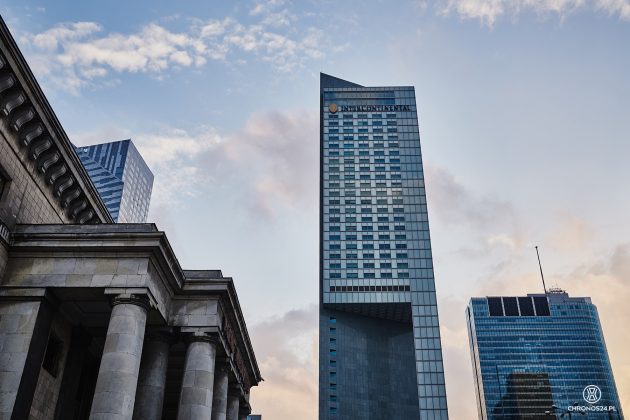 I always wanted to be an architect and probably this is why I like so much all those glass and steel highrise structures along the Emilii Plater and Świętokrzyska streets. The impression is even more tense that few years back no one would even dream about such view. Two old towers of Elektrim and Marriott were joined in time with Warsaw Financial Centre, Intercontinental hotel and two big apartment buildings. North end of the street is a location of Cosmopolitan Tower (newest member of the city's skyline) and it middle part Złota 44 is almost finished. Almost 200m tall it is commonly nicknamed "the sail" (cause of its shape) and was designed by Polish-born architect Daniel Libeskind – the man responsible for the 1 World Trade Center in New York. Early night walk over the Świętokrzyska street lives an unforgettable impression.
We concluded our Saturday walk just before the sunset (and with a starting rain) in one lust of my favourite spots – the Grzybowski Square. Just a short way from the Culture and Science Palace leads to a triangular square with a modern touch that still tells painful story of the past.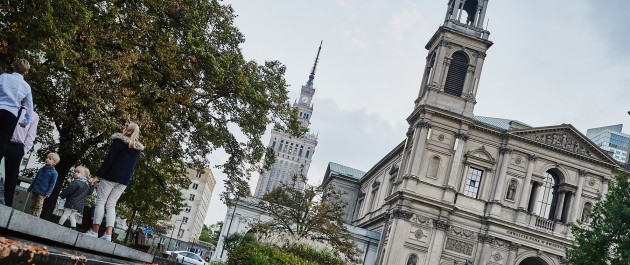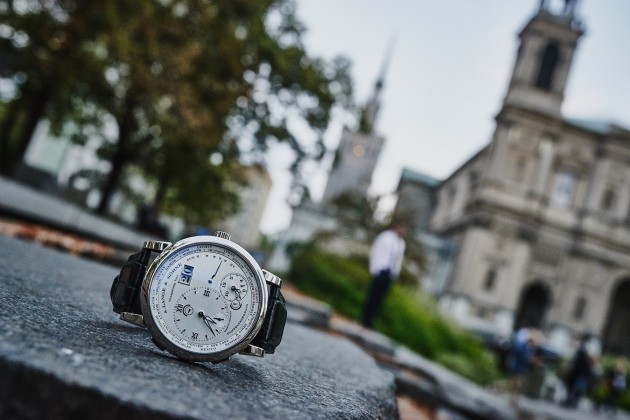 It was here where the wall of Warsaw's Ghetto run, dividing the city in 1940 to its Jewish and non-Jewish part. Today's Grzybowski Square is a complex of small park, fountains and pond, cobblestoned Próżna street with its charming restaurants and one more reminiscent of the past – the All Saints Church. What is particularly special here is the view of both the historic and the new Warsaw and plain sight.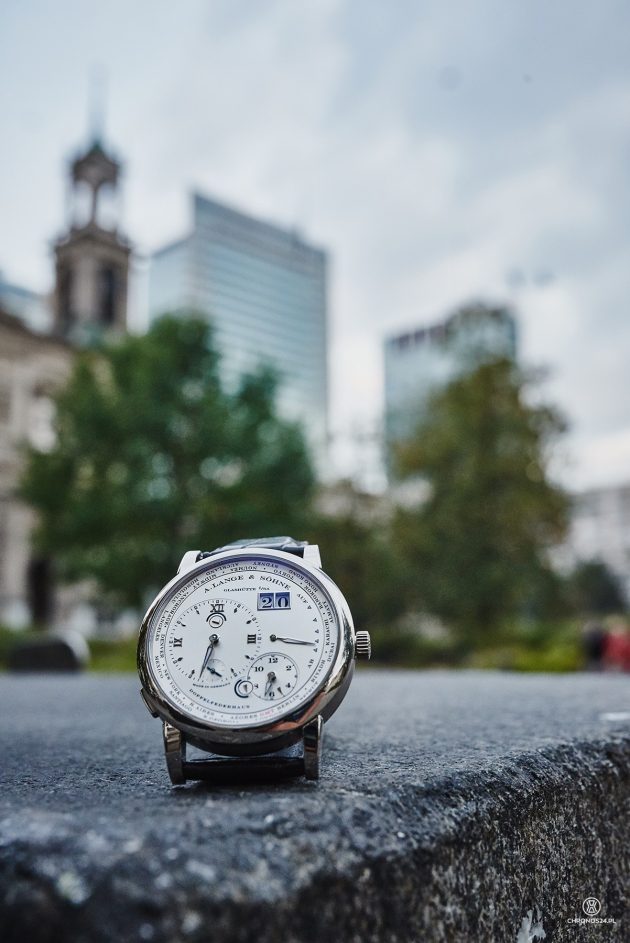 I'm not sure that anyone could have shown all the spots and places of Warsaw in one day, even if you consider it is 3 times smaller than London. We showed you just a small bit of it with some of the key locations well worth visiting. Warsaw of the XXI century changes year by year, turns itself towards its river, culture, heritage and people. There is a new club, restaurant, gallery or some other interesting place open almost every day. Everyone should find something for his taste, whether he or she likes modern art, night life or good quality cuisine. What I love in this city – my city – is its diversity, dynamic and history. Each time when on August 1st (anniversary of the Warsaw Uprising) sirens sound to remind us of the W-hour (5 p.m.) I'm proud that it is my home and that it flourishes so nicely.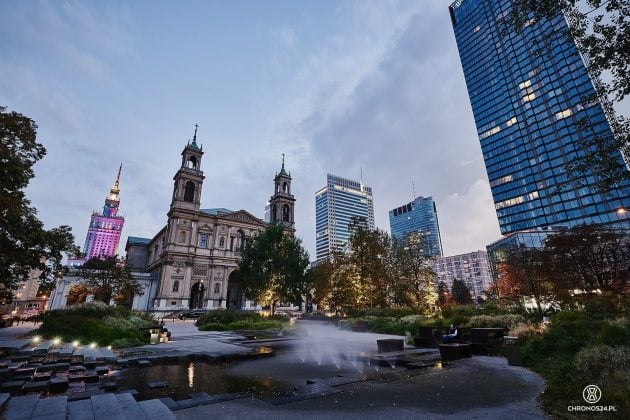 Next episodes of European Heritage with Lange 1 Timezone will take you to Porto, Paris, Oslo, Hamburg, London i The Hague.