Classic Trend – Rebirth?
Watchmaking, just as any other design-involved craft, is highly influenced by birth of new trends. There are many signs that watchmaking might be returning to its historical design roots.
Trend understood as direction, a guideline in which we create and design certain things, is undoubtedly a very important element of modern horology. Despite it not changing as rapidly as in the fashion world, its importance to the contemporary watch industry, and it's final product – timepieces – is fundamental. Trends set the overall image of the final watch, not only on the outside, but also at an inside level, where the technology is. While during the last few years watchmaking significantly turned towards modern, high-tech, futuristic and widely innovative creations, combined with a true "oversizing", there are many signs that it may be changing all the way around.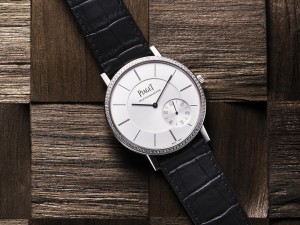 Every year it is the SIHH in Geneva (where chiefly the Richemont Group exhibits) and later BaselWorld (all the others) that determine newborn trends for at least an upcoming year. Judging by this year's events I dare to say that futuristic new-age watchmaking is stepping down in favor of the classic. The "new look" is the return to our ancestors' (still so beloved by many) vision of mechanical timepieces in a simple, elegant form – both in- and outside.
Stylistic temperance
The main value of the "classic trend" in watchmaking can be defined as simplicity. Watches seen as classical can be determined by two factors. They are simple, elegant time-keepers in as much purist form as possible, designed to accompany a well-tailored suit matched with a slim-fit shirt adorned with quality cufflinks. Less is more – this could be a motto of this kind of watchmaking, and at the same time leading theme of many new products by the vast number of watch manufacturers presented this year.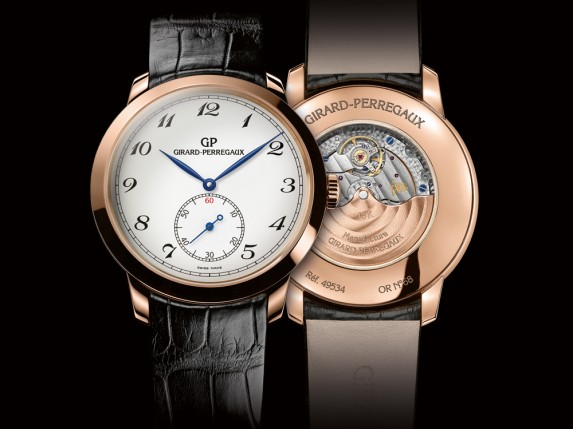 In 2011 collections of brands such as Patek Philippe, Audemars Piguet, Vacheron Constantin, Piaget, Girard-Perregaux, Parmigiani, Zenith, IWC, Jaeger-LeCoultre and Corum among others easily feature many such timepieces. To name a few we have a stunning salute to the history of JLC's Reverso – the Ultra-Thin Tribute to 1931, an extra-flat two-handed creation from A. Lange&Sohne in the Saxonia Thin, the whole new range of Jules Audemars masterpieces by Audemars Piguet, the reborn collection of Villeret watches from Blancpain and the back-to-the-roots Senator models from German-based manufacture Glashütte Original. We even witness somewhat classic shapes from companies that are not bound by classic watchmaking: flat watches from Richard Mille, smaller hand-wound timepieces from Panerai and elegant watches by Hublot.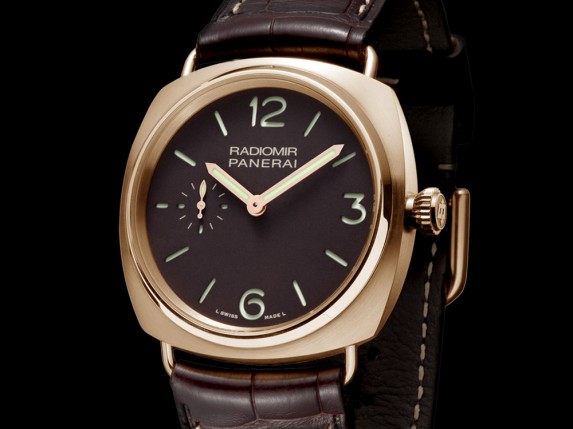 Size matters
One significant change that the rebirth of the classics bring to modern watches is size reduction. Over the last years the diameter of the average watch grew to enormous sizes at times. While some decades ago 35mm was standard, and while back then these were even considered big, today 42mm has become the absolute rule, with 45-48mm watches not surprising.
The new "classic" size, although a bit bigger than the original, reduces watch sizes to a 38-42mm range, the latter being absolute maximum for most brands. What it means practically is that we get more discrete, suitable, everyday pieces with guaranteed comfort, which may not be underestimated.
Rebirth?
We cannot yet determine for sure if watchmaking is returning to its classic, simple form so sought-after by purists. From what we see on the market, it is likely that many manufacturers came to the point where the vision of the perfect, luxury watch exceeded the creation of more complex, over-designed, crazy time machines. What they realized, I believe, is that the "luxury" timepiece can be again defined as a classic work of watchmaking art, where the value is determined by substance and quality, not uncontrolled vision and limitless ideas.
Of course it doesn't mean that brands like Urwerk, MB&F, Hautlence, Hublot and Richard Mille will cease to exist, or turn to classic. There definitely is space for such creations like audacious Felix Baumgartner's crazy Urwerk, Max Büsser's time machines and Hublot's art of fusion – no argument about that.
No matter how you look at it, and how much you may disagree with Hublot CEO Jean-Claude Biver's theory, today's timepieces are still instruments for telling the time. Their main function remains unchanged. I myself have the feeling that I hold a true piece of watchmaking art in my hands when it's a simple, classic watch with all the traditional values of mechanical artistry encased in an elegant watch case. The greatest of the great in the history of haute horlogerie became famous thanks to classic, traditional and history-based innovation, and nowadays this way of thinking seems to be back in the game.
But… can we call this brief observation a rebirth of classic? As always with watches – time will tell.
Text: Łukasz Doskocz
Photos: LANGE, Girard Perregaux, Piaget, PANERAI