Interview

Fabrizio Buonamassa (Bvlgari Creative Director)

In a very pleasant and very Italian conversation with Fabrizio Buonamassa Stigliani we talk about design, icons, trends and why it doesn't make much sense to reinvent the wheel.

It goes without saying last decade of watchmaking belongs to Bulgari. What before was merely a company associated with high jewelry and some watches, transformed like a smooth butterfly and became full-fledged horology maison. Italian DNA helps, cause even though watches are made in Switzerland (Le Sentier to be precise), aesthetics and styling is all Italian, to the core. That is largely thanks to Signore Fabrizio Buonamassa Stigliani, Napoli born Bulgari's Product Creation Executive Director. Industrial designer by education, Buonamassa leads Bulgari's creative team since 2001, and boy, what a ride it was. Two words that perhaps describe it best are "Octo Finissimo", a watch that is a true game-changer, to say the least.

During the Geneva Watch Days 2021 we had an immense pleasure to sit down with Signore Buonamassa and talk Bulgari, icons, design and Italian heritage. Enjoy.

Łukasz Doskocz: What makes an icon?

Fabrizio Buonamassa: Please, if you are able to discover this, tell me (laughs).

There's no answer to this question. There is no receipt, it's a matter of different elements. First of all a right part of innovation, even if small. We're not obliged to reinvent the wheel each time. The right time is also key. If you have the best, most incredible idea, but if it's too early or to late – that's it… maybe you're going to discover this 10 years after. Timing and environment are very important. But it's also important to answer "why?" and if the product is valid to the brand's DNA. So, when you look at the Octo Finissimo – we must have reinvented a brand with a very unique history. At certain point we discovered we are able, within our manufacture in Le Sentier, to develop ultra-thin movements. But for us it was not enough. We decided to develop a brand new aesthetics. When you combine a clever idea supported by technical futures and aesthetics, maybe… maybe you have this product that becomes an icon.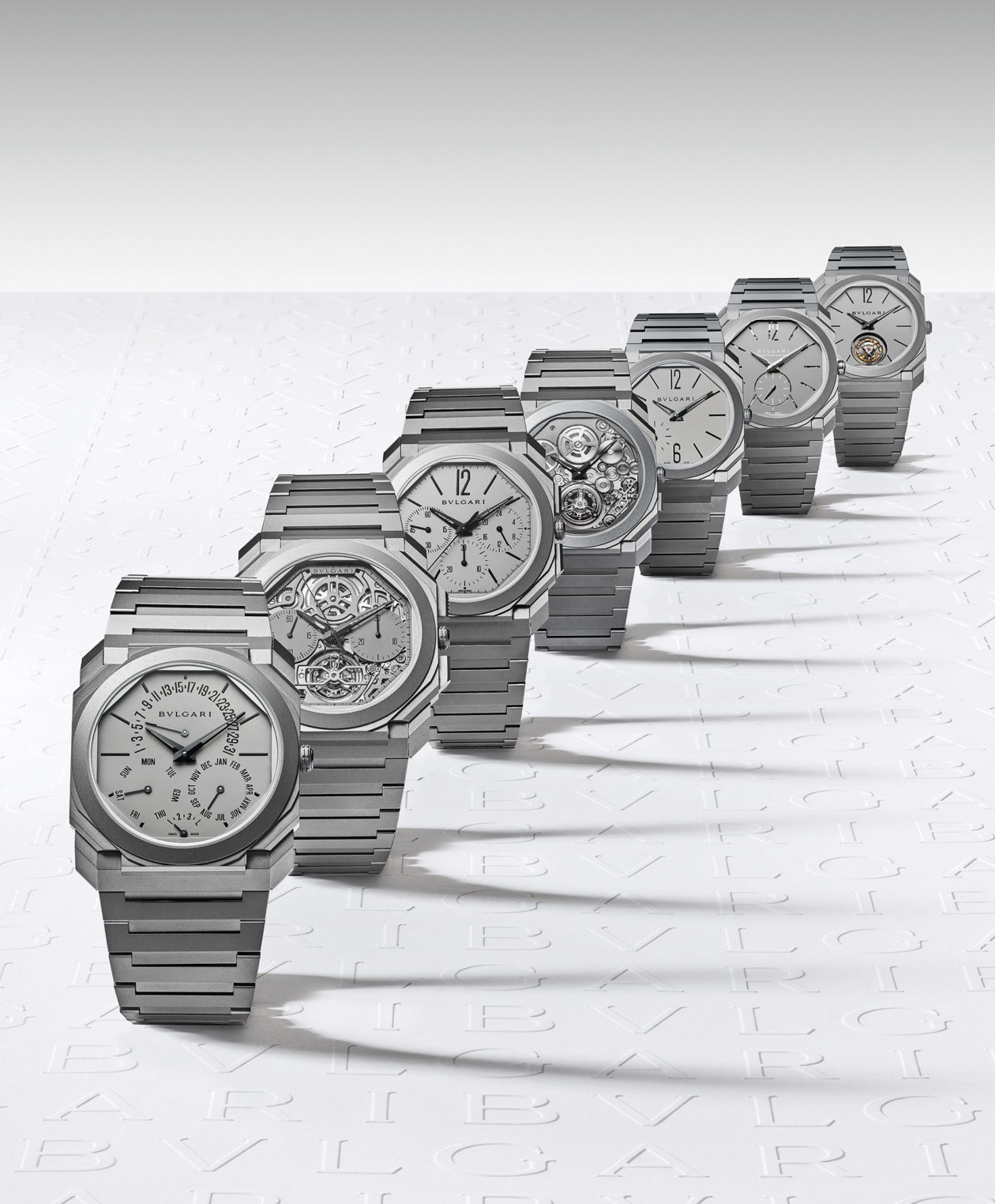 We're Italians, so first of all there's work but immediately it must be beautiful, otherwise it doesn't make sense. For Italians design means "applied art to the industry". Italian is an incredible language with many words, but we don't have one to describe design – we still use the English word, cause "engineering" is to cold, without any constraints. "Arte aplicada l'industria".
When you see the Finissimo, it is a different way to wear a Grand Complication watch, because when we even look at the simple minutes and seconds, in automatic, we're talking grand complication watchmaking.
The idea was to wear it very Italian, very casual way. In the last decade watchmaking industry was fully concentrated to use a watch as a tool to show power, and we maybe were the first to use ultra-thin executions with a very contemporary design, and with an integrated bracelet, that completely changes the way you wear it. In our history we have a gentleman called Gianni Bulgari, who proved that Bulgari can turn gas pipes into luxury icons.
Ł.D.: What's the attraction of "animated" watches (like the Mickey Mouse)?
F.B.: It is a very long history with Gerald Genta and his Mickey, that was stopped at a certain moment. Now Mickey's back. I'm not sure, but maybe after the Covid period, lockdowns, certain sadness, now you have Mickey looking at you and smiling, like a crazy dancer (smiles). When you check the time, you always smile too. It's this kind of things we love. In Italy we say "corto circuiot" (in Eng.: "short circuit"), something that sparks an attraction. That's what we have with all our watches. You either love them or not. That's a problem when you have a common design – a round watch with a white face, common numbers, common bracelet, that is the watch for everybody, but that is not our brand.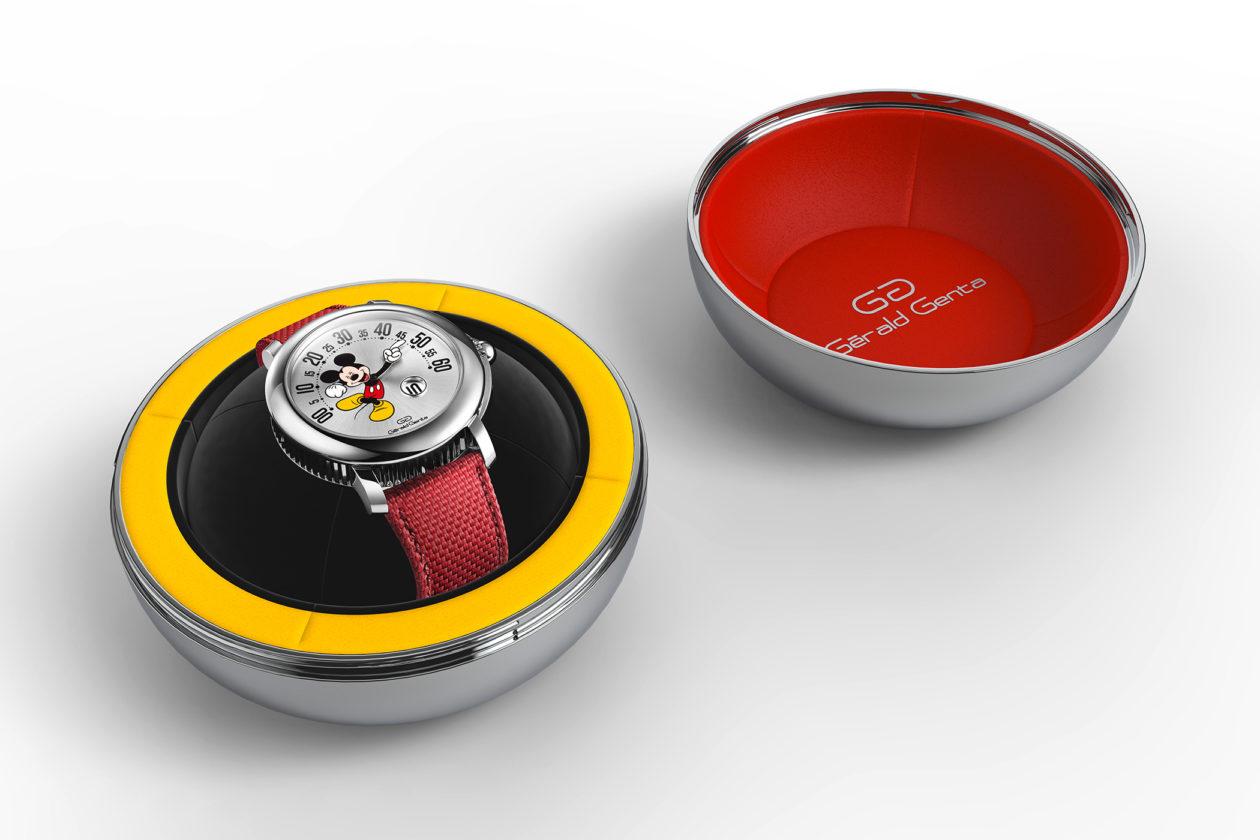 Ł.D.: What's next in watch design?
F.B.: Honestly, I don't care. I don't care about watch trends… After Octo Finissimo, after Serpanti, we have to look and talk about our brand. We have to project our brand in the future. When you follow trends you have this kinds of regular products. We are very young – 1974, of course our jewelry watches are a 100 years old, but as a watchmaker, we're young.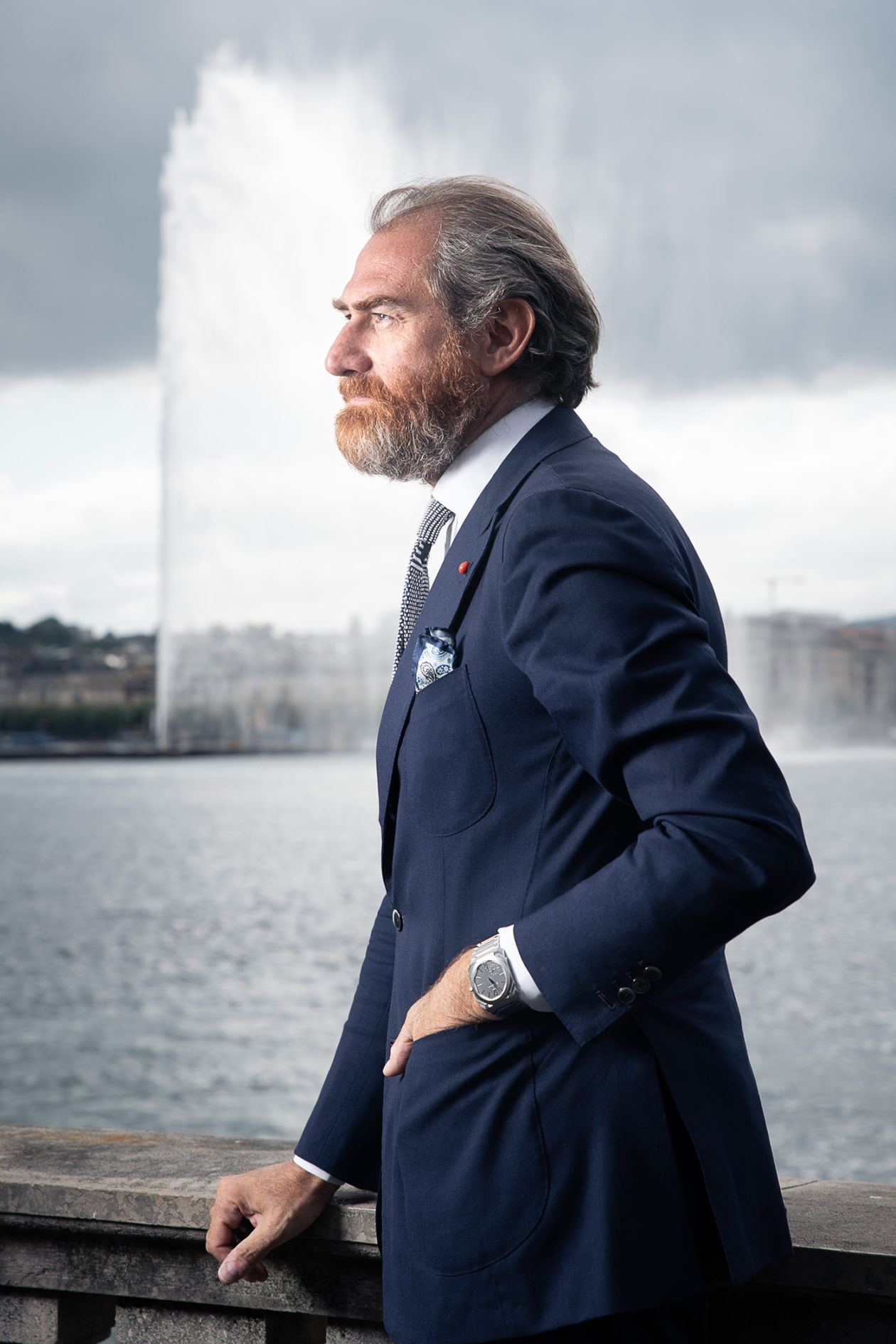 Ł.D.: As a designer – do you follow trends?
F.B.: In a conscious way, you observe them. But honestly, if you analyze the market form marketing point of view, you don't have (do) watches like we do. Especially, that you have few brands that already do that kind. And this might be the perfect recipe to have a success – be unique.
Ł.D.: Style-wise – why do Italians do it best?
F.B.: Because we have a natural attitude for beautiful things. For use beauty is an absolute necessity, something we make in a very subconscious way. It comes for centuries and centuries of different dominations in Italy. Our culture is a multilayer culture. We started with Romans, then we had French domination, we had the Arabic, so we had the same aesthetics all over the country – crazy.
Our culture is so reach, and that is why it is so unique. After centuries of influence, we are also the nation of Leonardo, Michelangelo, Tiziano, Rafael, Canova, Caravaggio. It is a natural attitude. Already in the 70's many Italian designers said "the beauty is something necessary for us". We trust one can see that beauty in us. As a designer, I am never satisfied.
Ł.D.: Your favorite design is…?
F.B.: I love the Octo Roma Naturalia, cause for the first time we were able to play with the stones inside the movement, and after all Bulgari is a jewel maker. I love the Octo Finissimo steel, as we were able to produce a monotone approach in a steel watch, like no other. I love the all black Bvlgari Bvlgari, cause it is the essence of Bulgari in the 90's, and still, when you see that watch today, it's absolutely unique. Honestly, I'd say it is the next one, as each next one is a challenge.
Now we are in a different reality. Before we were obsessed to make a new watch every year, for Baselworld, for Geneva, different design each time. Now we have a different approach. We wanted to have a GMT, cause we did not have it in the collection. So what do we do? Do we put 12 o 24 numbers on the bezel? No! This way you destroy the essence of the watch, as we have that double logo. So why reinvent the wheel, not on this watch. We have other pieces to play with that. Don't touch the icons! When we reintroduced the new Aluminum, everyone was saying – you have to design the new aluminum, the aluminum 2.0. I said no, why, the watch is perfect. 99% of the time you touch design like that, you make mistakes. And our way everybody recognizes and loves the watch – so don't touch it, make it the best quality possible. I'm not able to make something better than this. Change cause we have to change – that doesn't make sense for me.
Ł.D.: Thank you Sir