Interview

Fred Mandelbaum (Breitling Historian, author "Premier Story")

We talk with the Breitling historian and board advisor – Fred Mandelbaum – about brand's phenomenon, collecting watches, usability of the chronograph and the difficulties of the Polish language.

We had an immense pleasure to meet Fred Mandelbaum – a legend amongst vintage watches collectors, not only by Breitling – in his beloved city of Vienna. A rather intimate presentation of the brand's rich history, supported by an unbelievable (private) collection of most significant models and references, was an eye-opening experience, even for someone as vintage-proof as myself. I bowed my head low, especially for the honest passion, followed by vast knowledge and almost pedantic attention to every smallest detail. And there are plenty of them, hence the elderly age of the company (established in 1884).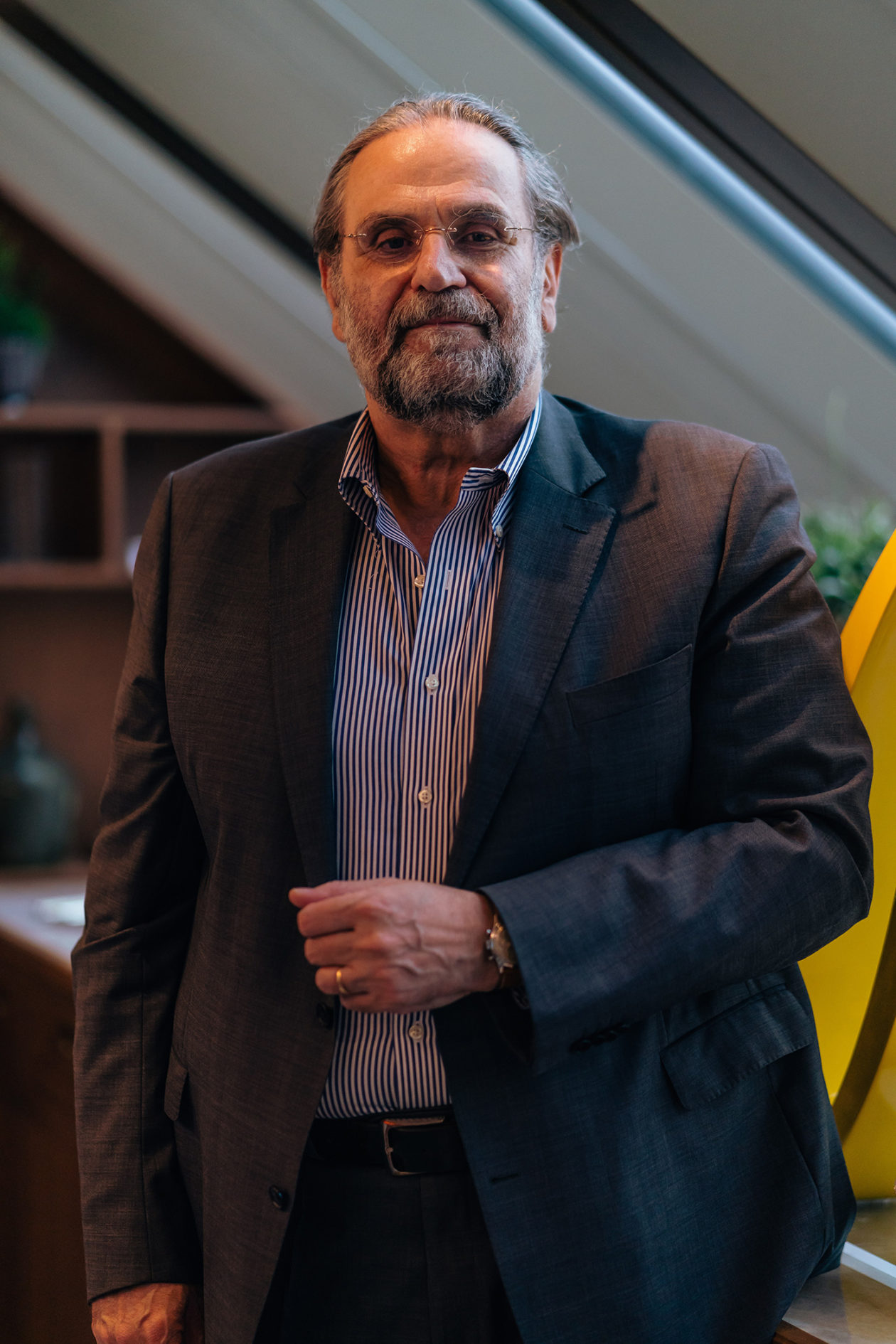 ---
Mr. Mandelbaum, first of all a huge thank you for an amazing presentation – or should I say a story – of your Breitlings collection in Vienna. It was a showcase of a true passion for watches and the history of this amazing brand. Could not be overestimated, even for someone as non-vintage as myself. To continue on that memorable evening, a few more question we'd love to ask you.
Ł.D.: Mr. Mandelbaum, your passion for Breitling, its story, pedigree, innovations and heritage is evident. One question jumps to mind straight away – why Breitling? What is so captivatingly special about this Swiss brand?
Fred Mandelbaum: Quite a lot is captivating about Breitling, actually, especially to a collector and enthusiast of chronographs. Breitling defined that segment of complications, both in function and design, starting with the introduction of the stop/reset "pusher at 2" chronograph in 1915, then with the 1933 patent for the dual pusher wrist chronograph that still defines most chronograph's functionality today. For decades Breitling was launching one unique and innovative model line after the other. The first "smart" tool watch was the 1940 – Chronomat – that offered a wrist-worn slide rule calculator for business, engineering and mathematics. The Premier line combined tool-watch functionality with exuberant, luxurious elegance and style, the Duograph Rattrapante, AVI Co-Pilots, the iconic Navitimer, SuperOcean, Top Time, Chrono-Matic–these mid-century watches are fireworks of creativity in technology and design, and sought-after by collectors to this day.
Ł.D.: Without an exaggeration Breitling can be named the king of chronographs. Is this for you the core heritage of the brand? What is so special about that time-measuring complication?
F.M.: The chronograph is one of the cornerstones of Breitling DNA; highly complex, eminently useful–and it also offers that bit of playful interaction.
It is lovely so start, stop, pause and re-set the chronograph, and to see and feel that intricate mechanical wonder in action. 

Fred Mandelbaum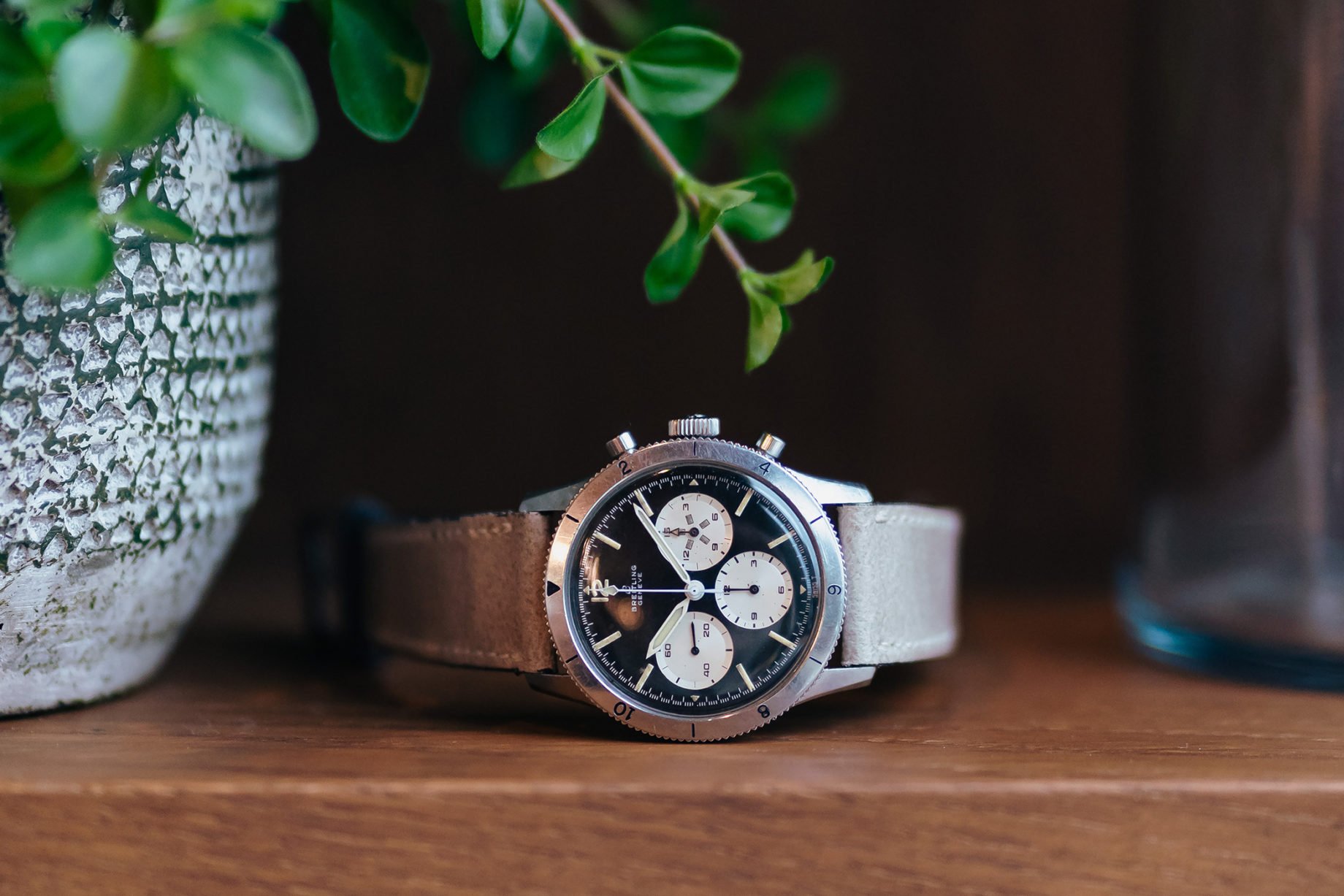 Ł.D.: Speaking of chronographs – a question that's almost inseparably attached to its function nowadays is – what exactly do you use it for? So what do you use your chronographs for in daily life?
F.M.: Decades ago, my chronograph was a daily tool in my professional life, mainly used optimizing processes in electronics assembly, and it still comes in handy today, though less frequently–the "tachymeter" can do much more than measure driving speeds in miles or kilometers–it calculates UPH, units per hour. It is still an excellent tool to time and optimize throughput for small assembly steps, though that may be my very personal niche. But timing the perfectly right moment to cook your steak medium rare or your morning eggs to perfection is another way I use the chronograph quite often.
Ł.D.: Asking your favorites amongst your vast collection would be like asking about a favorite child, so… could you please pick 3 of your most beloved and most significant Breitling references in your possession?
F.M.: Hard, very hard, choose my favorite children – but if three is my limit, I would choose a 1940s Duograph, maybe the ref. 764 waterproof Doctor's Rattrapante, quite a rare bird, or the ref. 800 Duograph Datora that combines the split-second function with a moonphase and pointer date, one of the most complex calibers in existence. Then a Navitimer: Here I'll pick my Mark 1.1, one of the first 100 pieces made for AOPA in 1954, and one of the few true tool-watch icons. The last of the "chosen children" would be a 1957 SuperOcean ref. 807, the first dive chronograph, a sublimely elegant beauty.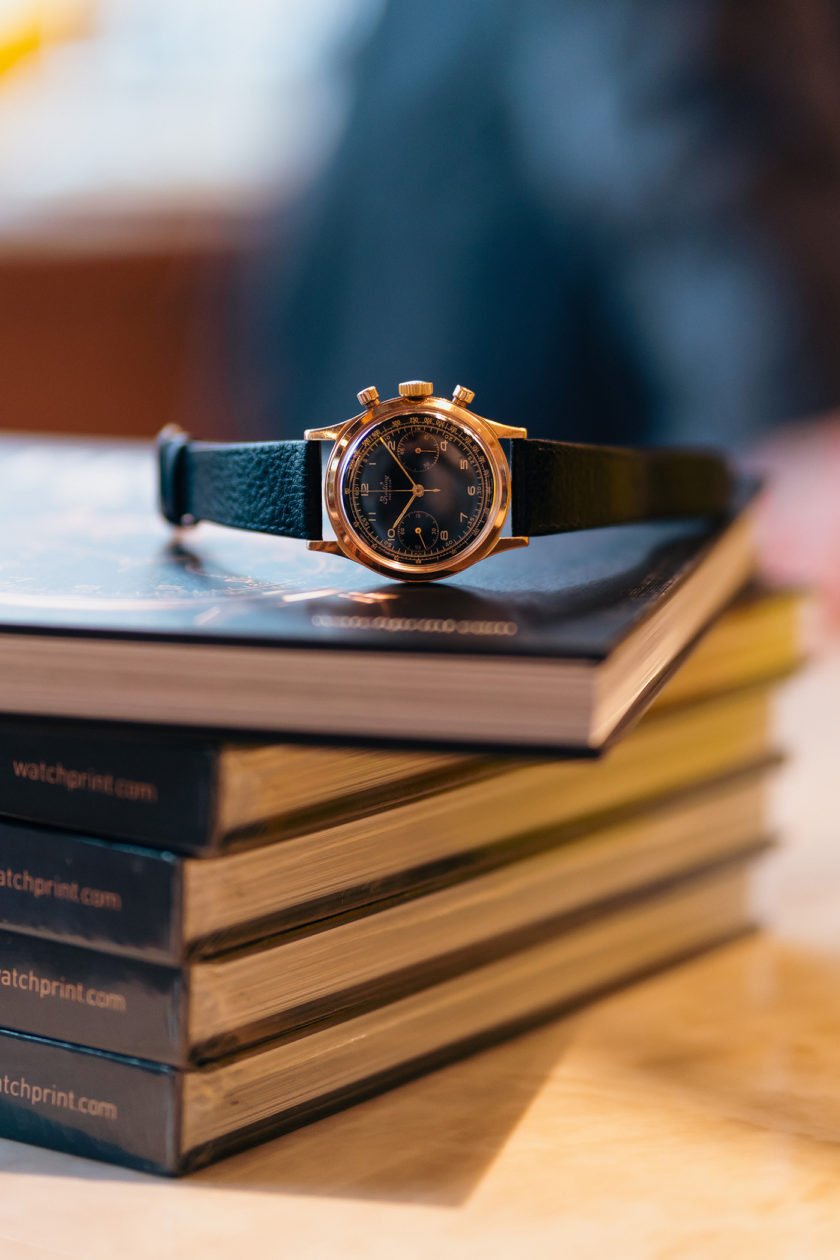 Ł.D.: Under the helm of Georges Kern, Breitling revamped its image, redesigned the collection and rebooted brand's modern image, with a lot of respect for the past. What is your involvement in the brand and where do you see Breitling in the nearest and a bit more distant future?
F.M.: When Georges Kern took over as Breitling CEO in 2017 he asked me to assist him in understanding the brand's heritage. The unbelievable depth of the Breitling back catalogs lead the brand out of the narrow niche of "aviation only" with the modern-retro design language and help it reach its potential in the air, on land, and at sea (the brand's three universes). I now act as the Brand Historian and advisor, in intense collaboration with Sylvain Berneron, the Creative Director, and his team of designers. Regarding future predictions, I'll leave that to Georges and his often repeated quote: "This is just the beginning." He has huge plans for the brand.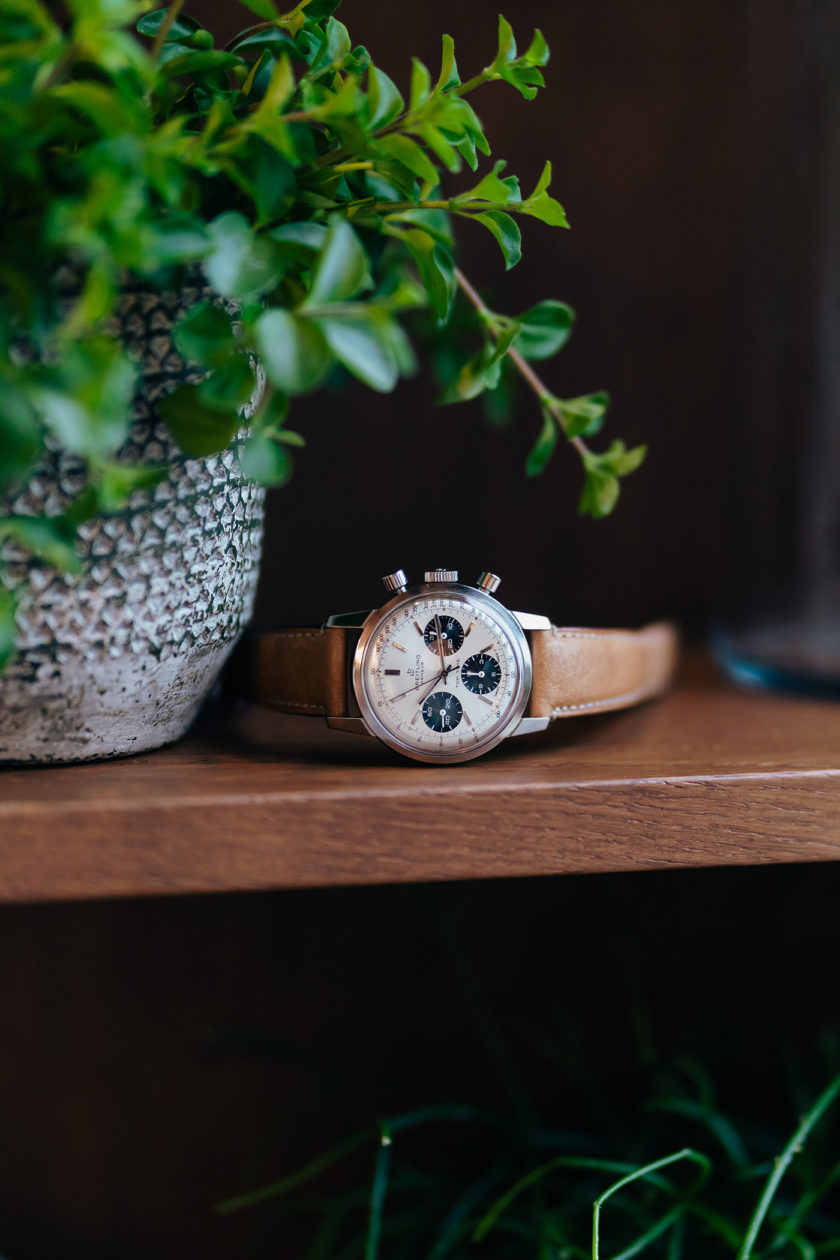 Ł.D.: With all your knowledge, experience and passion – what would be one Breitling you'd suggest as a perfect start for a beginner collector? And any general advice for a beginner collector, not to be lost in the crazy world of watches?
F.M.: If I had to choose a single Breitling it would have to be the Navitimer, and I would start my collection with a ref. 806 Mark 5 "Twin Jet", the mid 1960s execution worn by many of the period's Formula 1 aces, including Jim Clark, Graham Hill, Jo Siffert and more. Not as rare as earlier versions, these are relatively easy to find (and afford). Just make sure to go for the very best example you can find and confirm it is in original, "correct" condition. This would be the best general advice for collectors too. Educate yourself a bit–and you can always contact me on Instagram if you feel you need a bit more advice.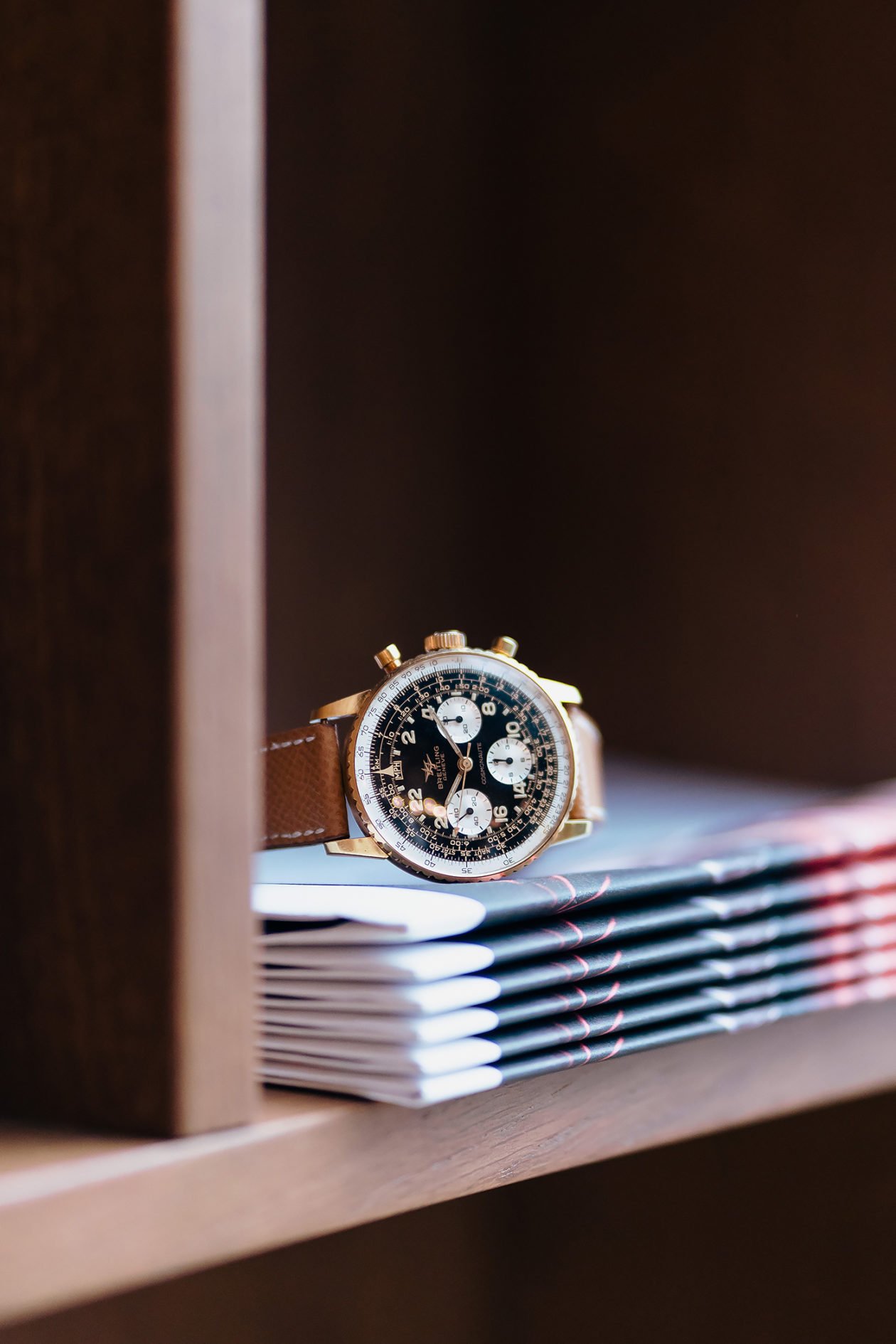 Ł.D.: In Vienna you mentioned your knowledge of the Polish language and your Polish roots – if you don't mind, could you elaborate?
F.M.: Both my parents were from Poland, my father from Krakow, my mother from Zakopane – but they never spoke Polish with me, just among themselves, and of course I needed to know what they were talking about! So, my verbal understanding of the language is quite acceptable, and I can even force myself to speak it (if you promise not to laugh) but reading Polish is horribly complex, only Poles think you spell "Dziękuję" just like you pronounce it (smiles).