Interview

Octavio Garcia (Audemars Piguet's Art Director)

At this year's SIHH we had a pleasure to meet Octavio Garcia – Audemars Piguet's Art Director. We talked about cult-status Royal Oak, watches design process and trends in watchmaking.

Octavio Garcia was born in Chicago. His first encounter with watches and watchmaking craft came in Switzerland where he studied industrial design. Bachelor of Arts in Industrial Design degree plus a natural sixth sense allowed him to find a job at OMEGA, and design such collections as Speedmaster, Seamaster and Constalation. This experience allowed him later to enter Audemars Piguet manufacture, where – during his 10 years career – he was responsible for such projects as modern, contemporary version of the Royal Oak.

Tomasz Kiełtyka: At the beginning, let's move back to the 1970s. That's when Gerald Genta – on a piece of napkin – sketched design of the timepiece, which today is considered as one of the most iconic in whole watch industry – Royal Oak. Could you describe how the process of designing a watch looks like today in Audemars Piguet?

Octavio Garcia: Mr. Genta's period, the 1970s, was in general time of experimentation. The 70s were creative in many different industries. Fashion was exploding with colours and textures. Car design as well with the launch of Lamborgini Countach – mind-blowing, exotic and very, very different. So there was something, that certain "creative energy" at that time. Also in music. So, all of this obviously had an impact on the way industries moved. Certainly in that context it was inspirational for Mr. Genta as well.

I would compare the modern process of creating a watch to a "funnel". We're very close to our clients, to our partners in a different markets, so we get immediate feedback. Now with social media we can also get feedback from the web. All of this information can sometimes be overwhelming. So we always listen to the heartbeat of the marketplace. As we go through "the funnel", my job is to make sure that the products and the projects that are kicked-off, are relevant to the brand, relevant to where we want to go in the future.

With our product management team we define briefs basing on this feedback. So, little by little, the funnel is getting tighter and more focused. And then – from the moment that the brief is clear – design gets to work. The process always starts with sketching. Drawing is a very important component for the creative process at Audemars Piguet. It allows us to create many different ideas, make mistakes. This is a key element in generating new ideas.

Once those ideas are fixed we chose one direction and the funnel is getting even tighter. Then we start working on 3D programs. This is very helpful for many reasons. First of all because it allows us to communicate clearly with the management. They see exactly what our intentions are. So we have surfaces and volumes, we have finish, we can go very far in the rendering of the product in every detail. Once the product is sold to management that same 3D is going to allow us to communicate with engineers.

So nowadays the workflow and the leap time of creativity have been shortened, and we're able to communicate almost seamlessly to run whole development process: from marketing to industrialization. Thanks to use of this 3D tools. So that's how the development process looks like.

TK: Few years ago you started "revitalization process". Could you please tell us what is it?

OG: In 2011 we began process of revitalization. The brand for many, many years communicated on the product communication basis. We promoted our products visually. Now that has a very good impact because it allowed us to create the Royal Oak and Royal Oak Offshore in the hearts and minds of many people.

Drawback to that approach is that people knew Royal Oak sometimes more than they knew Audemars Piguet. So the revitalization process was to say – when you'll visit us in Vallee de Joux in Le Brassus and you walk in the manufacture, you see our watchmakers and you speak with them, you see our craftsmanship, our know-how – that's the real story of Audemars Piguet. It's not only Royal Oak.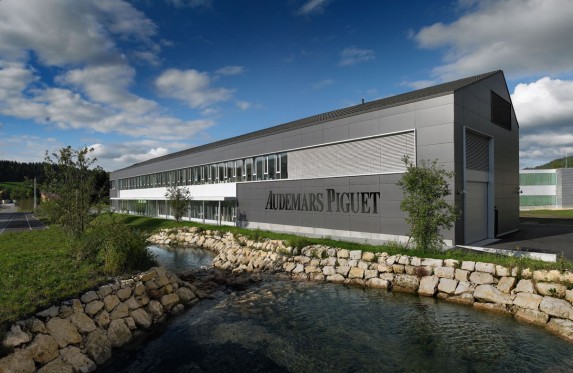 So this was the idea. To run the process, we identified three very important attributes that distinguished us.
The first attribute is the origins of the company. We were born in the Vallee de Joux in Le Brassus, this little town with rich history, with a very interesting relationship with its environment. And so that helped to shape company's attitude and philosophy.
Second important attribute is exclusive relationships. The relationships that we have as an independent company, not part of a group. The interrelationships that we maintain with our partners and with our clients have allowed us to maintain our independence. So that's a very important component.
And the third component – also very important – creativity. Gerald Genta in 1972 was in relationship with AP that allowed him to express himself. And that creativity gave birth to a model that I feel has a huge impact still today in high-end watchmaking. Because it opened whole new market – the luxury sports market. And today you see around you a lot of luxury sports watches, but the original is the Royal Oak.
Another interesting thing in the notion of creativity is breaking the rules. Our slogan is "To break the rules, you must first master them". The use of stainless steel by a high-end watch company like Audemars Piguet, transforming it into precious metal, is a very audacious move. Audemars Piguet at that time was just before the quartz crisis, and we bet our company on that, cause it could have been perceived in many different ways. It was a huge risk for the brand. There was this disconnection from what Audemars Piguet should be doing and what it did. And that illustrates really the philosophy of the company today. We know that it's an element of success.
TK: You mentioned Royal Oak. Was it tougher to totally rebuilt the Millenary or just to implement a small changes to such a cult watch as Royal Oak?
OG: The Royal Oak collection, the new collection, was launched in 2012 to celebrate the 40th anniversary.
From a designer point of view it was a very challenging experience. Because people that love the Royal Oak understand and know every detail of that watch. So changing something, altering something, you have to it do with a lot of respect.
With Millenary we had another challenges. But with RO, in many ways, it was harder.
I was having discussions with engineers about 0,01 of millimetre. Should it be a bit longer or a bit shorter. The graphics, the textures on the piece, the finish of the piece, the proportions between the bezel, the case and the caseback. Everything had to be perfect. And when I hear people say "Octavio – the watch looks the same. What did you change?", that means I did my job pretty well.
TK: How do you think the future will look like as if it's going about the design?
OG: There are few directions we are focusing on. This year we issued a new ladies high jewellery piece.
And I think for us it's going to be very important, in the future, to continue developing ladies watches in our current core collection ranges. So we plan reinforcing Millenary and continuing to develop Royal Oak with new products. And also perhaps thinking of a focused ladies collection. Something specifically for the women. (Laughs)
TK: Do you think that ladies began to appreciate more sophisticated watches? So far in brands portfolios there were mainly jewellery pieces with quartz movements.
OG: I think there are relevant movements that women would be definitely interested in. Calendars for example or even a minute repeater, if it's done correctly. The most important thing is that when you undertake the project like a complex movement for the ladies, it has to be really in tune with what women are sensitive to. And they are not always sensitive to the things that men are sensitive to. We're interested in frequency, number of jewels and all that stuff. And women are not focused on that. The important thing is to be able to concentrate on those things that are relevant for them. And I think it's true for any complication that we decide to undertake and develop for the ladies.
TK: You've been working for Audemars Piguet for 10 years now. Congratulations! During that time you had opportunity to design or redesign a lot of watches. Which one is your favourite?
OG: One of my favourite pieces has to be Gerald Genta's creation from 1972. Because like I said before – this timepiece is a cultural icon in a vast watchmaking landscape. Its contribution to the brand, to the industry is huge. It opened a lot of doors for designers as well because the watch industry begins to really understand the value of design as a business and strategy tool in the whole development process. So that would be one of my key favourite timepieces.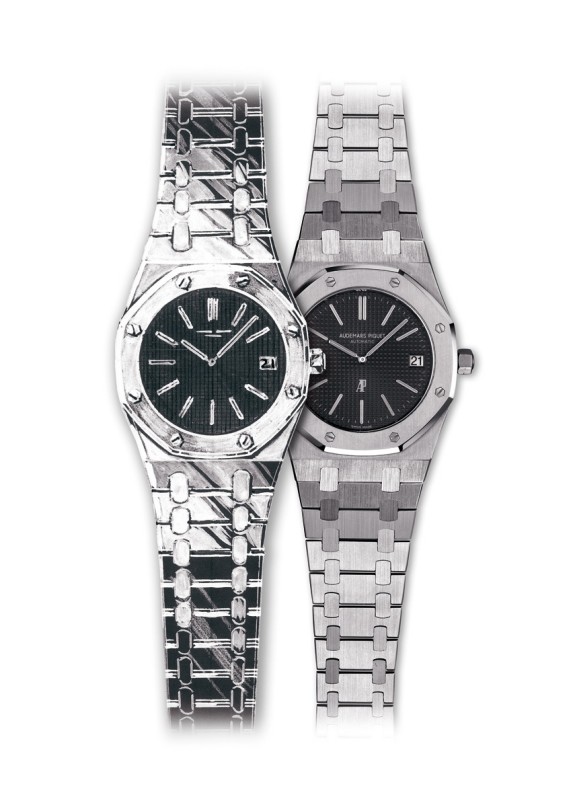 TK: Thank you.