Interview

Robert Wilson (Marketing Director at Seiko)

We sat down with Seiko's Marketing Director – Robert Wilson – to talk about the great Japanese brand, one of the most underestimated players on the watch market.

One thing that is certain to say about Japanese manufacture SEIKO, is that – while being a true and very capable watchmakers house – it is one of the most underestimated ones. And the reasons behind this are unclear. Recently we had a pleasure to sit down with perfect English gentlemen – Mr.Robert Wilson (Seiko DM) – to talk about Grand Seiko, Credor, cheep "ebay" Divers and his own, beloved timepiece.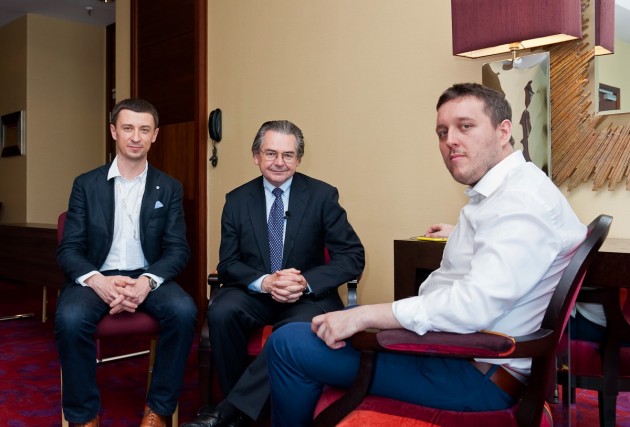 Łukasz Doskocz: Key values of the brand Seiko.
Robert Wilson: First, most important thing about SEIKO is the continuity of the company. It is a family run business. Motto of the founder – Kintaro Hattori – is still alive in our company, and his great grandson is a president of the company today. So our key value is this continuity and certain kind of dedication to one way of thinking about watch business. And that way of thinking is to be ahead. Kintaro Hattori's idea was that SEIKO should always be one step ahead. Interestingly he didn't say two or three steps ahead – just one.

ŁD: Introduction of Grand Seiko outside Japan.
RW: From the commercial point of view Grand Seiko is not the key product in Europe. We've only been in Europe for 3 years with it. In Japan, where it was introduced in the 1960, it certainly is the most important part of our business. If you visited our stand in BaselWorld – half of it was dedicated to Grand Seiko, so it is a clear and obvious indication of it for the future of our company. Commercially, today it is still relatively small in Europe – the biggest part is everything "electronic" from Astron to the regular SEIKO collections.
Introduction of Grand Seiko in Europe works great so far. We already have 50 points of sale and we will appoint some more retailers this year. We are delighted of the progress of it. It is not something we can develop fast, and we do not won't to do it fast. Luxury watch market is a very crowded area and nobody is particularly waiting for a new entrant. But slowly, largely thanks to the internet and the renown that the brand got from sites and blogs, the fame of the GS is much greater than we expected. So as we lunched it we found more success that we expected, even though it is still relatively narrow in terms of its distribution.
ŁD: CREDOR
RW: Every year at Basel someone ask Mr.Hattori when is he going to bring CREDOR to the European market, and he always says – "one day". But that means – not yet. Again there is a difference between Europe and Japan. In Japan CREDOR means two different things. One is the jewellery collection that is with very high grade pieces made of precious metals and stones – which in its own right is a very big and successful business. The other thing is the brand under which our highest level complicated watches are marketed – like the Sonnerie Minute Repeater we presented at Basel some time ago. Those pieces make a huge, huge noise around the world.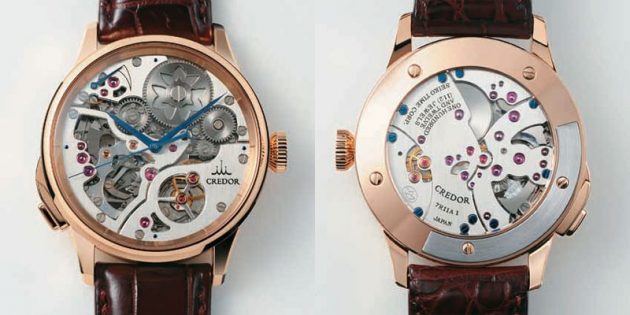 ŁD: Cheap Diver's watches – an important part of Seiko DNA?
RW: It is absolutely important and we know that. Some pieces of this line are only available on the domestic, Japanese market, but thanks to the internet they've become very famous and people are buying them all over the world. We will bring more of this products to the international market in the coming years. We appreciate their meaning – they are very expressive of the DNA of Seiko. They are completely reliable watches that you can trust in difficult situations, and their quality is certain. That is absolutely the mainstream of Seiko.
ŁD: Spring Drive technology.
RW: You are absolutely correct saying that Spring Drive divides opinions. Some people see it as one of the biggest advances of watchmaking in recent times, and other see it as a kind of a hybrid watch that is mainly mechanical, but not real mechanical. So there are this two schools of thinking about it, and we see it clearly. The number of people who respond to our Spring Drive massage positively is growing all the time. In Grand Seiko we see that proportion of the GS with Spring Drive is growing. So slowly but surely Spring Drive is finding favour within that segment of people open to the idea of new kind of mechanical watch.
ŁD: Key markets.
RW: Seiko business is remarkably well spread across the world. The biggest single market is still the Japanese market, because of great success of the Grand SEIKO and higher price ranges. The new Astron GPS, which is quite an expensive watch, has found huge favour in Japan. After that, Europe and America are approximately the same size. The average price of what we sell in Europe is a bit higher, and quantity of what we sell in America is a bit higher. So the top 3 markets are Japan, Europe and America. Within Europe our business is again remarkably well spread. In the new European markets our business is growing very fast.
ŁD: Bestsellers.
RW: As it is difficult to answer globally, let's speak about Europe. Here it is a Sportura collection. We are popular of our sport watches, and we promoted it in recent years through Formula 1 and recently with FC Barcelona. That has been enormously successful, and it is the biggest selling single collection of Seiko.
ŁD: Favourite timepiece.
RW: (Laughs) I have no hesitation at all in answering that. 3 or 4 years ago my wife allowed me to invest in the Grand Seiko Spring Drive watch, and from the moment I put it on I will never change it. It is the most perfect watch to wear and a complete delight.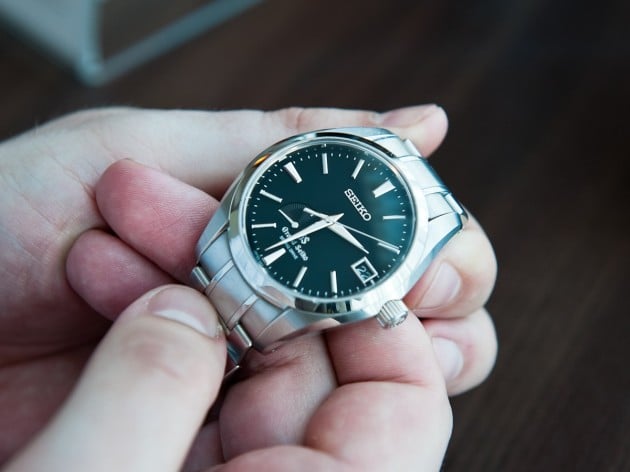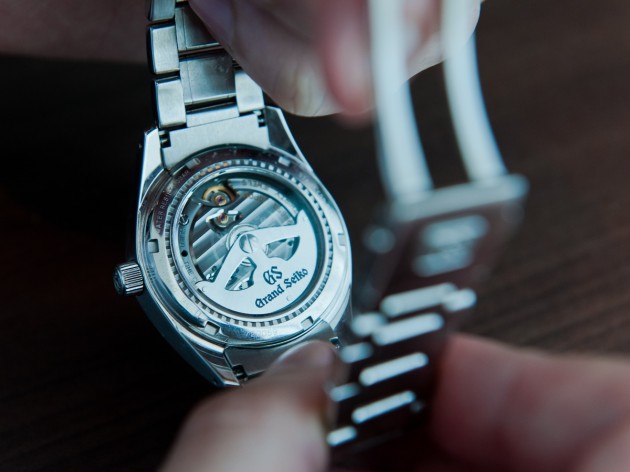 ŁD: Thank you.
RW: You are very welcome. Thank you.