Interview

Wilhelm Schmid (CEO A. Lange & Söhne)

We talk with Wilhelm Schmid, head of one of the most respected watch brands in the industry, about all those little things that together make A. Lange & Söhne success.

The last episode of our "Road Trip to Glashütte" is a special interview that you will read in a moment. I vividly remember when 4 years ago one of many emails invading our mailbox every day spoke about the change at the helm of A. Lange & Söhne – and I must honestly admit I was a bit concerned, to say the least. Captainship of one of the best watch brands in the whole world was given to a person, that was previously employed by a huge automotive corporation – BMW – and it was in South Africa. Once again it turned out you shouldn't "judge the book by the cover", and Wilhelm Schmid – the man in question – is perfect man in the perfect place. He also happens to be very open, friendly and simply "normal" gentleman, so it was with great pleasure we meet him during our tour at the manufacture (read it HERE). You'll find our full interview below.
---
1. Main differences between the car industry and a watch manufacture?
The car industry, from its industrial side, has nothing to do with what we are doing here. It is a fully industrialised process, and at Lange we try to do the absolute opposite. I believe that in running a brand globally there are very few industries that can do it better than the car industry, and that is certainly something I brought with me from there. Together with my colleagues, we make use of it quite a lot. In a way, I was quite fortunate because I have two hobbies: I am a petrol head and I worked in the car industry, and I am a watch collector running one of the nicest watch brands in the world. I feel truly privileged (smiles).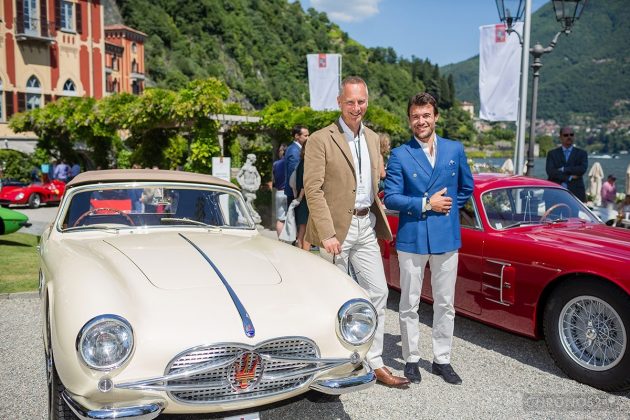 2. Running a watch brand like A. Lange & Söhne?
After four years I can say, without any arrogance, it was a bold move… and it worked out fine. But they always say – if you talk to head hunters – if you change from one company to another, there is a high risk of failing. If you change company and country, the risk is even higher. And if you change the industry, you are almost guaranteed to fail. I am very happy at Lange, I hope my people are happy as well. Nothing really prepares you for such a move, you just have to take it and see whether it works out or not.
3. What makes A. Lange & Söhne so special?
It is a combination of many little things that makes Lange so special, which in turn is a true benefit. We are not Swiss, we are German. We are very puristic and clear in our design. We like robust watches, even if we only use precious materials. We try to do as much as possible in-house, but we would never do it in-house if someone else can do it better. All these little things together – I believe winemakers call it terroir – make us special. That is what Lange collectors all over the world like us for.
4. Consistency at A. Lange & Söhne?
If we talk about consistency, I would rather talk about the brand DNA. That is our consistency. It has to do with manual work, craftsmanship that goes in it and, on the other hand, we have this unique position that we start from the product design and then create a movement that fits that design (not start with the movement and then think what we could do with it). That freedom, on the one hand, is challenging (we have 29 movements in our current collection), but on the other hand it is what excites collectors around the world.
5. PR and image building process?
It's horses for courses. I'm pretty sure other brands have very good reasons to give out watches for free or even pay for VIPs wearing them – we don't do that. We have around 700 brand ambassadors, and if you run around the manufacture buildings, you will meet many of them. Considering the price of our watches, everybody who can afford them is a VIP, and how can I justify that one VIP gets it for free and the other one has to pay? For that simple reason, we decided we will not go down that road. If we talk about the PR in general, for us it is very important to have close connections to all key people in every country. This is where we spend our money and where we are focused.
6. New manufacture and brand's development.
To keep up energy efficiency, cleanliness, work flow is very challenging because we operate in five different buildings. The idea of the new building is to have all main processes in one place. The new building, from an architectural point of view, is similar to the existing ones, which is important. It is the most sophisticated structure you can think of. It is fully energy-sufficient, generating enough energy to even power the other buildings with cooling and heating. Workflow will be perfect with all processes under one roof.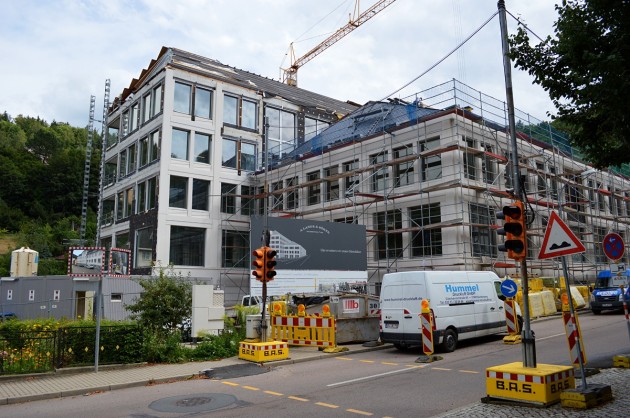 So the new facility will have a stronger impact on quality and efficiency, but not in terms of numbers – that is not our game – but rather in terms of complexity.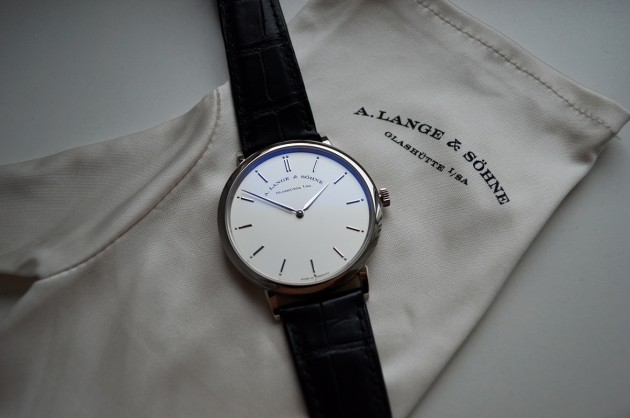 6. The future of A. Lange & Söhne?
It is one of those things that sometimes keep us sleepless at nights. I hosted some 20 young people with their families not long ago, and they each signed a contract with us to start working at the end of the month. All of them are watchmakers, so if we did not do our job properly what would we do with new watchmakers? It gives you a clear indication of how heavily we invest in our future. We think that as long as there are wrists there will be people who want to put something nice around them, and if we stick to our DNA and speed of innovation, and if we keep surprising people, I'm sure there will always be new markets with capacity to fill.
7. Smartwatches impact on watch industry?
If you need a watch to tell you the time, then you are probably a hundred years too late. Today, nobody needs a mechanical timepiece to tell him or her the exact time. I think that smartwatches might win the battle for people who are not into high-end fine watchmaking – that is not unlikely. But I don't believe it is a threat for the mechanical watch, especially not for our segment of the market.