Linde Werdelin's skeletonised philosophy
The latest creation by Scandinavian-duo Morten Linde – Jorn Werdelin is perfect visualization of their philosophy of creating unusual timepieces with functionality and comfort at the top of the priority list.
To be fair I have to begin admitting that Linde Werdelin is one of my absolutely favourite "new" watch brands on the map. So far I had a pleasure to write reviews (only in Polish – sorry) of their two watches – SpidoLite DLC Yellow and Oktopus Moonphase – as well as number of articles about this growing Danish-British-Swiss brand.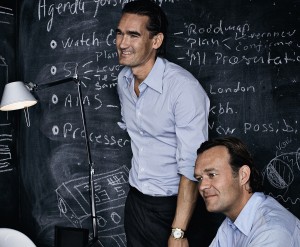 But why is LW so special, and why do we devote so much space and time to cover it's story, when, after all, there is constantly incoming number of new-born watch brands with far more developed watchmaking craft.
I would describe this "special thing" about LW with two words: philosophy and design, which together compose a special watch. The brand was born merely 9 years ago with very clear and bright idea (apart from the obvious business one). The goal was to create a brand producing watches of maximum functionality and wearing-comfort that can be used as everyday items. From the very start the concept of analogue watch for the wrist was combined with digital-measurement instrument (for the skier or diver).
"Analogue is how you read time. Digital is how you assimilate information" – Morten Linde.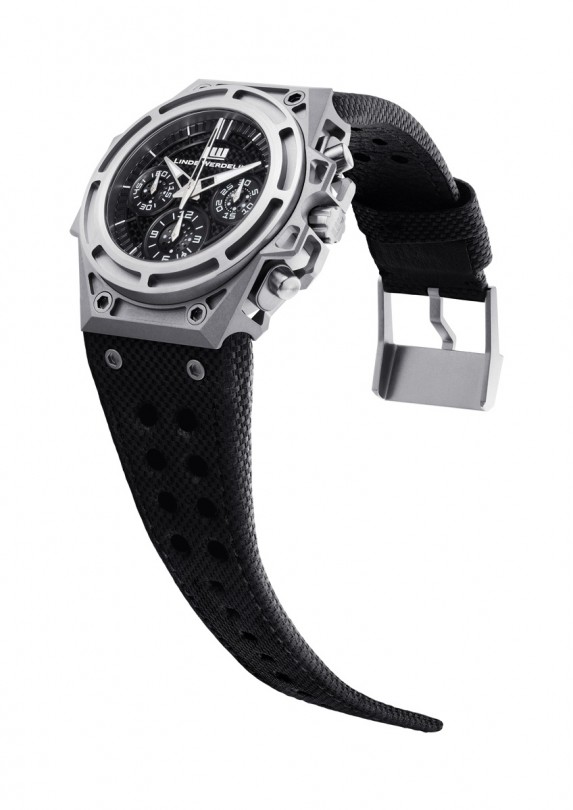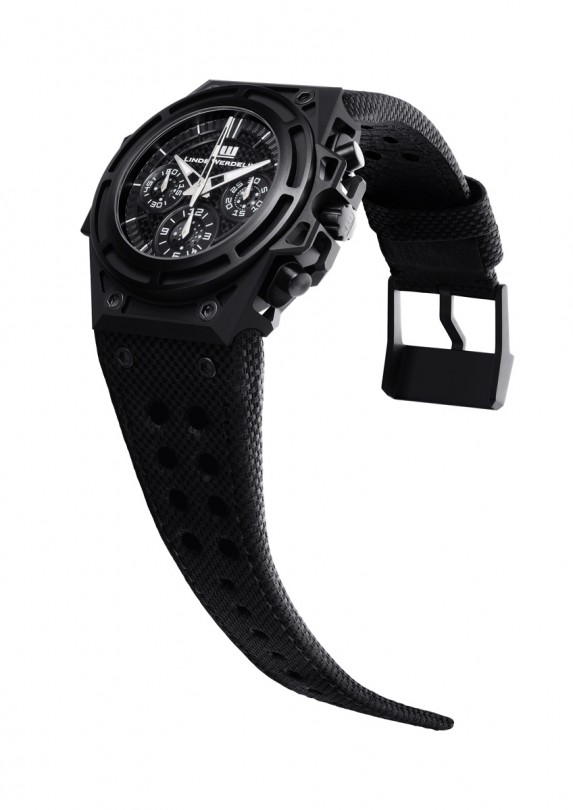 Iconic collection of Linde Werdelin timepieces is no doubt the SpidoLite, now enhanced by the SpidoSpeed series. What makes it stand-out is innovative approach to watch skeletonization – transformed from usual movement skeletonization to watch case – one may say, to slim the entire watch. Highly complicated and complex process of removing "superfluous" amount of case material creates a unique and light construction with one more benefit – creating DNA that is so desired by every serious manufacture. A specific character that lets the brand stand-out from the crowd. While the first adventure into the case-skeletonization (SpidoLite) was sort of opening new routes, new SpidoSpeed takes it to the whole new level.
"Designing a watch is not an easy task. I bet you have read this many times. Starting from a strong watch design idea I commence by designing different elements of a watch independently which will later come together to form a functional and aesthetically pleasing to the eye timepiece. It is a long challenging procedure but a rewarding one the moment I see all the individual creations brought together to shape a timepiece." – Morten Linde.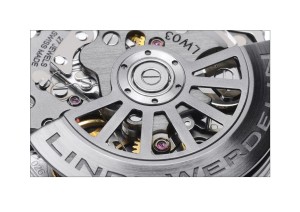 Presented at this year's BaselWorld SpidoSpeed collection is the brands first chronograph watch with the skeletonised philosophy advanced even farther than before. The timepiece is powered by the swiss-made mechanical automatic calibre by Concepto Watch Factory – independent answer to the more and more strict and limited distribution of ETA movements. Calibre 2251, somewhat resembling the famous Valjoux 7750 construction, is a highly robust, quality, nicely finished mechanism with integrated chronograph equipped with column-wheel, 4Hz balance wheel, full two-days power reserve and an automatic winding provided by a tasty personal touch to the composition – personalized, blackened rotor.
The mechanical heart is encased in what looks nothing like we know nor knew before – designers masterpiece that looks stunning in real life. Looking at the watch for the first time, not being familiar with previous LW creations, one might think that the actual case is just a frame for the future outer case, the part of some bigger whole. What it is in reality is a complex, 3-Dimensional structure created from stunning 32 individual parts, that can be characterized by lightness (impression) and strength (facts). Intriguing design with slightly redesigned chronograph push-pieces (due to improve smooth stop-watch operation) not only gives a fantastic aesthetic thrill, but also allows to easily integrate one of LW's digital instruments The Reef or The Rock – so the functionality and comfort rules are preserved.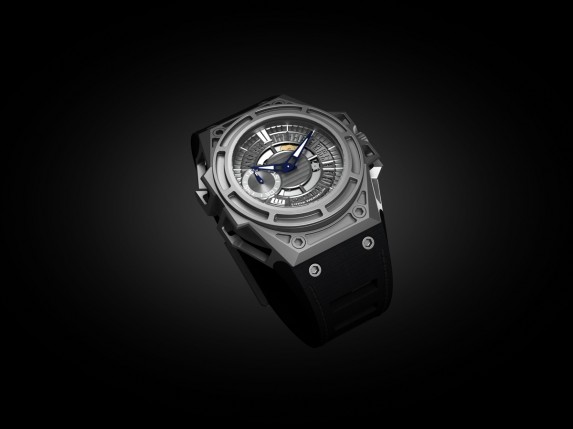 Of course LW's are strictly sport watches. Other than being a chronograph (most sporty complication of them all) SpidoSpeed is visibly inspired by sport – motor-sport in this case. The influence is visible in the semi-skeletonised dial with small counters adorned with motives taken from brake-discs of the professional modern-day race cars, which is also repeated in the textile strap. Cool touch indeed.
There will be 100 pieces of each SpidoSpeed version created (in steel, steel with DLC or titanium with DLC and red-gold). With price tag from €11760 it is not a cheap watch by all means – not that with what it offers it should be. For sure it will not be a watch for a newly appointed watch enthusiast, not a timepiece for a collector with a collection not filed enough with high-end top-ranked manufactures with a history reaching back to Middle Ages (not that it's something bad). Luckily there is a growing number of pensioned people with minds open for creativity and fantasy in a fairly conservative world of mechanical watches. It is among them where Linde Werdelin fits perfectly and where their unique timepieces will lend, as well as many more to come. I do adore such approach to the subject of watches. Diversity guaranteed by Mr. Linde and Mr. Werdelin is like a fresh breath of air.
P.S. Full in-depth review of the SpidoSpeed coming soon.
Text: Lukasz Doskocz
Additional materials: Linde Werdelin