Opinions

"Future of watches" in times of the coronavirus crisis

In the times of uncertainty we all question our future and what will the new time bring. No doubt watchmaking gets affected too, but we're left wondering what will the actual impact be, and what comes next? We asked some of the industry leaders on their first opinion on the matter.

We live in crazy times, that have changed our everyday lives more that we could've imagined. #stayathome became the hashtag of the year, live session on Zoom and Instagram new way to meet and chat and only wine seems to be pouring constantly, accompanied by our favorite food to-go. Health is what matter most today, but as we slowly go back to more normal activities, we think more about the economical impact of the pandemic. It will be massive, make no mistake, and affect almost everyone, except maybe toilet paper producers (go figure), wine makers and Netflix. According to an article on watchesbysjx.com, Swiss watches export is expected to fall by 25 % in 2020, the biggest such fall in 50 years. Even with some manufactures in Switzerland slowly reopening and China back on it's feet it would take a proper crystal ball to predict the actual situation in the months to come. Wise people say that crisis is an opportunity, that in time like that the strong become stronger, the economics will grow back and stand firm on two feet. That we take for granted.

What puzzles us more is how will our beloved watch industry adapt to the new times, how will it cope with the impact for the difficult time and – which might be our biggest question – what's the lesson to learn. For that we asked some of the great people of watch world, leading experts on all watches, CEOs, watchmakers, collectors and friends-journalists. Here is what they have told us, in an alphabetical order.
---
Max Büsser – founder of MB&F (Maximilian Büsser and Friends), creator of all things crazy, inner child that survived.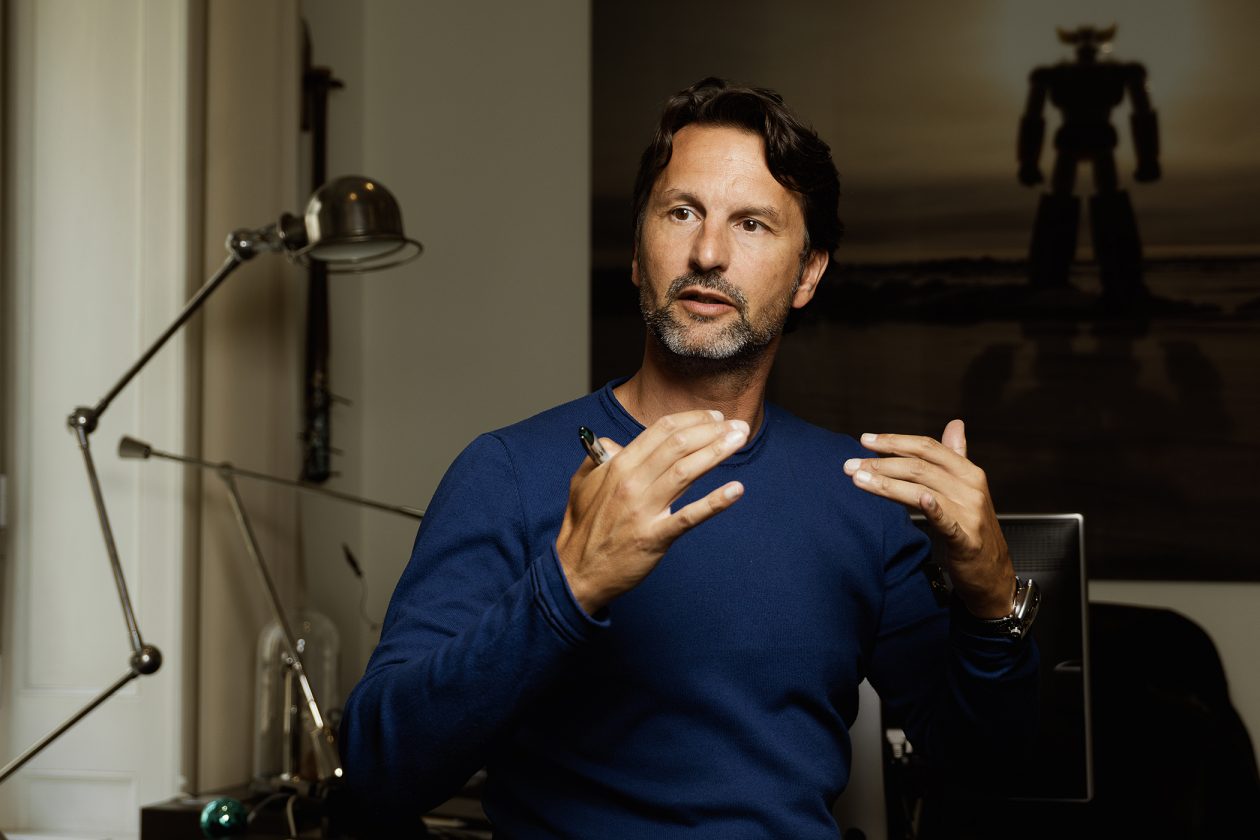 The only thing we can be sure from now on, is that we cannot be sure of anything. In the last three months, the world (and the watch world) I have known for seemingly ever has evaporated.
What is going to happen ? I have seriously no idea. It seems pretty clear that whatever our industry was producing, or planning to produce, it will need to be cut by at least 50% this year and I would think also next year. It also seems clear that the way we will travel, the way we communicate and the way we think about consuming will be altered for a durable time. We have all become digital natives, however old we are. Hopefully the world will become a little more humanity and beauty driven and less greed and status driven. Will we be sitting on our hands waiting for better days ? Certainly not. We adapt, we change, we find ways to live and create in difficult times. Humanity is by definition incredibly resilient but Darwin's theories "evolve or disappear" will be totally relevant in the economical world.
My only advice to everyone is "You are defined by how you act in tough times, not easy times. Define yourself now"

Max Büsser
---
Ben Clymer – CEO and founder of Hodinkee.com, vintage watches and cars enthusiast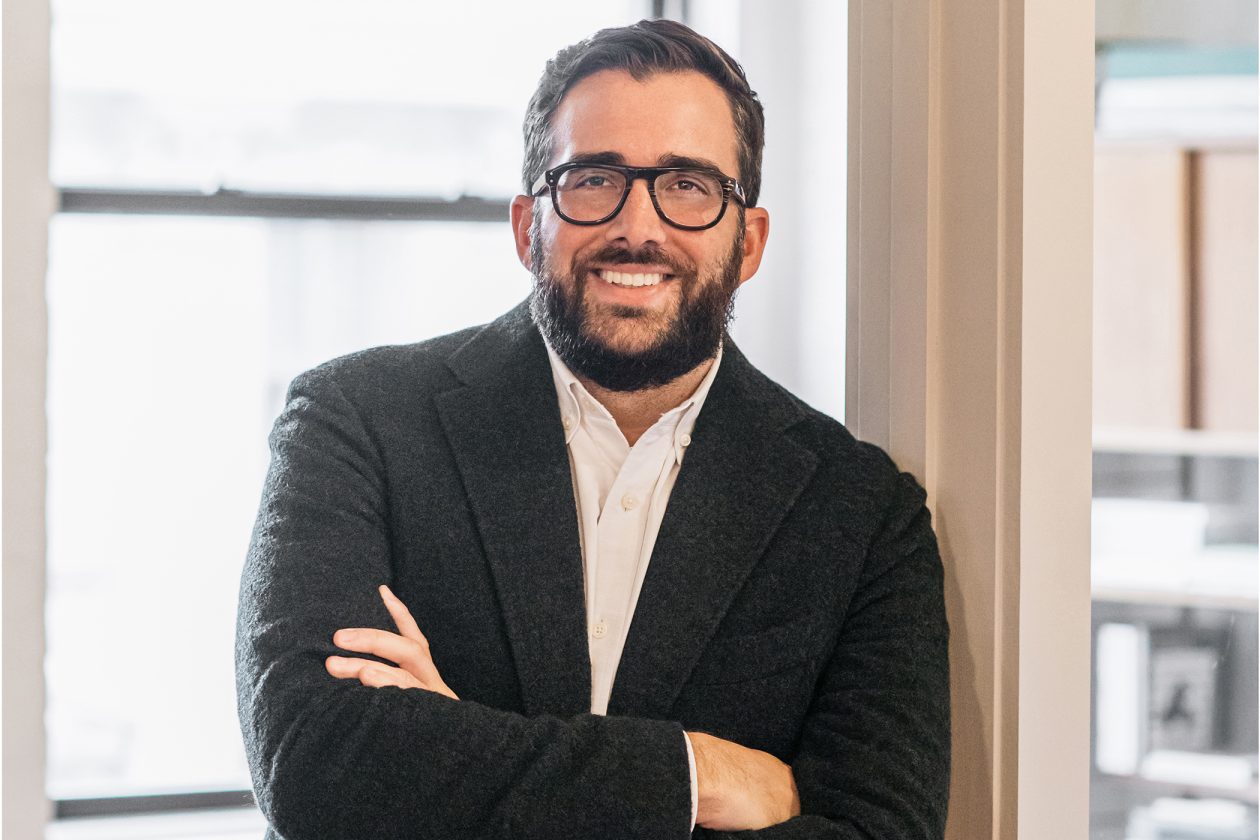 COVID19 is already changing the watch world in dramatic ways – BaselWorld is officially cancelled, Watches & Wonders took place online, and most retailers around the world have been forced closed. What's even more telling than any of that is that the manufacturing facilities of our most beloved brands are closed, which is actually what is required to make this industry go 'round. Everything is is necessary, but not literally required. If the industry can't make watches, and suppliers around the globe aren't able to physically produce product, then things will have to change.
What I find interesting is that the mainstream media believes that demand for watches might dip within this period, when I find the opposite to be true. Numbers on our own platforms are higher than they've ever been – but we, like our friends on this platform – speak to a very special part of the watch community, those that live and breathe watches. I still feel that demand will not be the problem over the next few months, but rather the supply. I am so hopeful that all of our favorite watch companies will begin production soon so that the toll will not be catastrophic. There will be a delay in the impact – much like unemployment reports here in the USA – and we won't really see the downside of these closed factories for many months.
Still, I don't think anything that has come from this crisis is new, it is all simply expedited. Innovative communication, digital selling practices, and being more open to new concepts is things I belive our industry is really doing well with now versus years past, and I am so appreciative of that. It's about time we acknowledge how the real world communicates and sells and that it can in many ways make this world of watches even stronger. I am so thankful that the we have all rallied together in this moment, and I am more confident than ever in the future of watches.
---
Elizabeth Doerr – watch expert and journalist, founder of QuillandPad.com, author, jury member of the "CH24 Watch of The Year"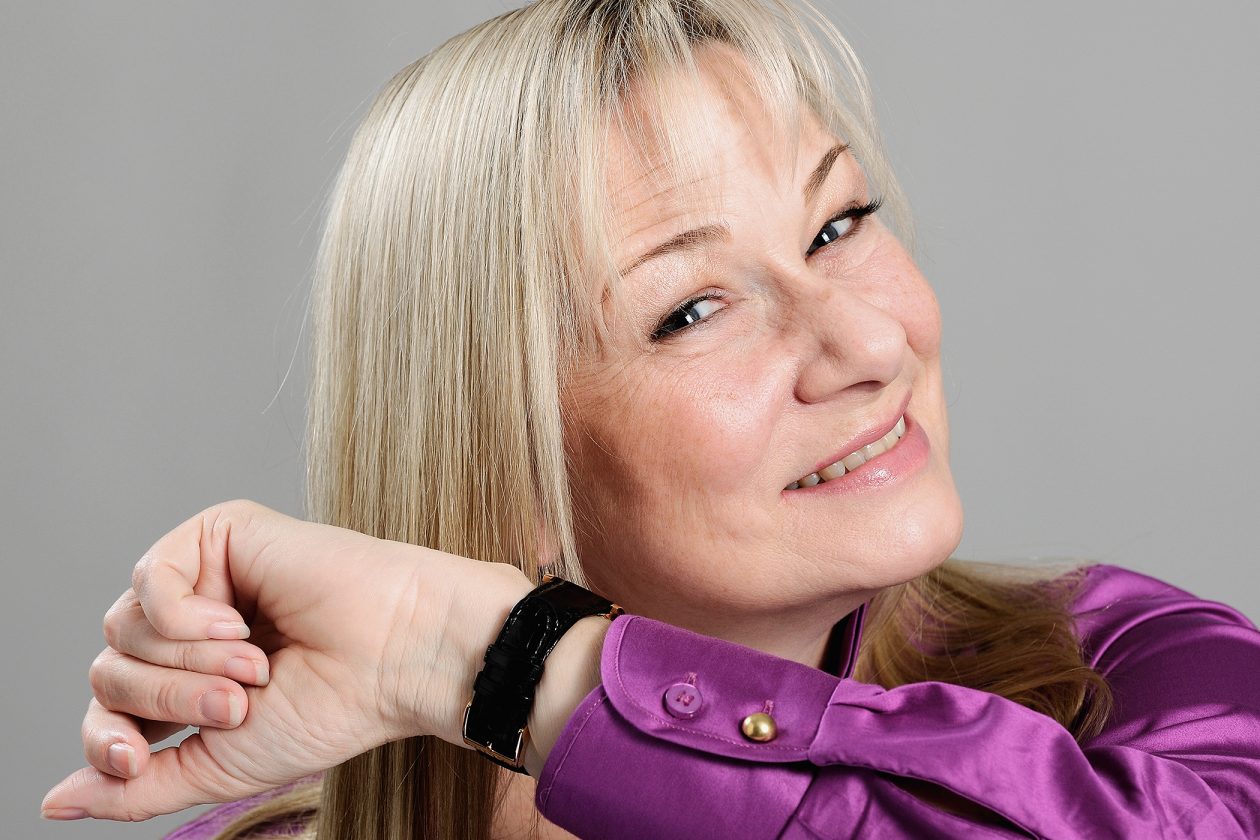 There will be financial loss for every single associated person working in this symbiotic industry: brands, suppliers, technicians, marketers, journalists, everyone. And probably for the entirety of 2020 (but hopefully not beyond). Max Büsser of MB&F told me back in March, "We can probably anticipate a drop of 50% revenue for all watch brands." And I have no doubt he is correct. But once the economic survival mode is over, and the inevitable paring down of brands, publications, etc. has taken place, things can bloom again – like after you prune your rose bushes in the spring and they reward you with beautiful flowers. The healthy companies that should survive will survive.
If we're lucky, the unprecedented advent of this global pandemic in our lifetimes will remain a one-time thing and hopefully its existence will leave behind some lessons to be learned.

Elizabeth Doerr
_____
Alexandre Ghotbi – watch expert, head of watches at Phillips, passionate collector with a soft spot for everything from Vacheron Constantin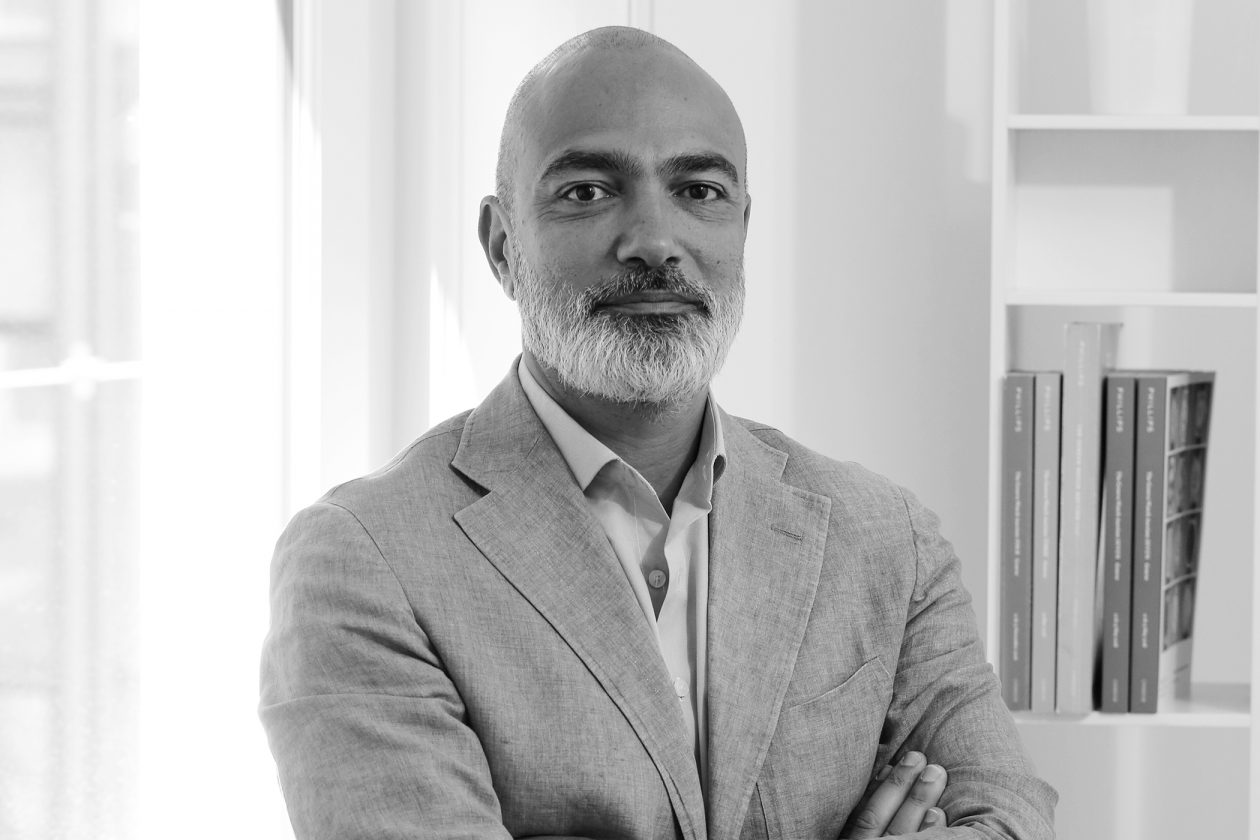 Phillips in Association with Bacs & Russo is a watch auction house dealing primarily in vintage watches and even though I consider ourselves being part of the greater watch family I can't really say that we are part of the watch industry as we are neither a brand nor a retailer.
Not having a crystal ball I cannot predict what will happen, however what I can say is not happening is a full crash of the market. In the past few weeks of lockdown we have had clients still looking to buy rare and relevant vintage and modern watches. Quality is always coveted and things have not drastically changed right now. However, this doesn't mean things will not change or should not change but we can only analyze consumers' choices once we go back to a more or less normal life to see the changes in attitudes and consumption. The rest is just guess work. I think however, and this is even prior to the Covid-19, that the industry needs to let the collector dream and go back to making watches desirable.
---
Kristian Haagen – watch expert and journalist, co-founder of 8past10.com, photographer and Instagramer at heart, no filters.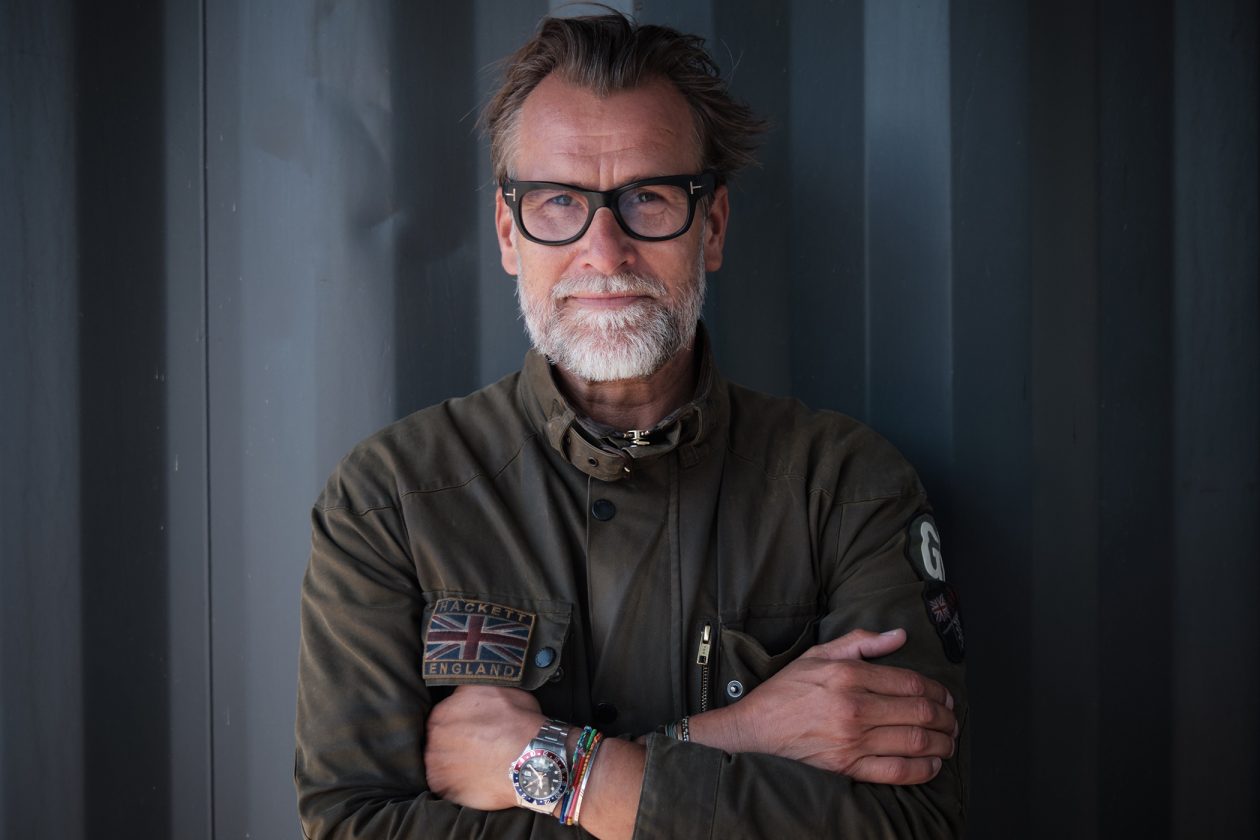 If the industry is hit by a downturn of i.e. 25% in Swiss watch exports then we're back to 2010 numbers. And guess what? 2010 was not a bad year at all. The Swiss watch industry was "saved" in midst of a Western financial crisis by Chinese tourists, who bought so many watches that the retailers started employing Chinese staff (at least in major European capitals). During the last five or six years, this trend inspired same retailers to expand and adjust to the Chinese spending. But now… the Chinese are no longer around. And it will take a long time for the Chinese to return to Europe and start spending like they used too.
I remember back in 2005, I was talking to a local retailer in Copenhagen, who mentioned (not complained) that the Japanese and American tourists probably would not be as many that summer as the retailer was used to due to bad currency in both countries. But it was not the end of the retailer who back then mostly catered to locals anyway. And this is what the European retailers should get used to: sales numbers as in 2010 and catering to local clients. At least for the next 12-18 months… (in my humble opinion). Does that sound like the end of the world? No. It does not. It just sounds like something from ten years back.
---
Edouard Meylan – CEO at H. Moser & Cie., entrepreneur and fighter for "Make Swiss Made Great Again"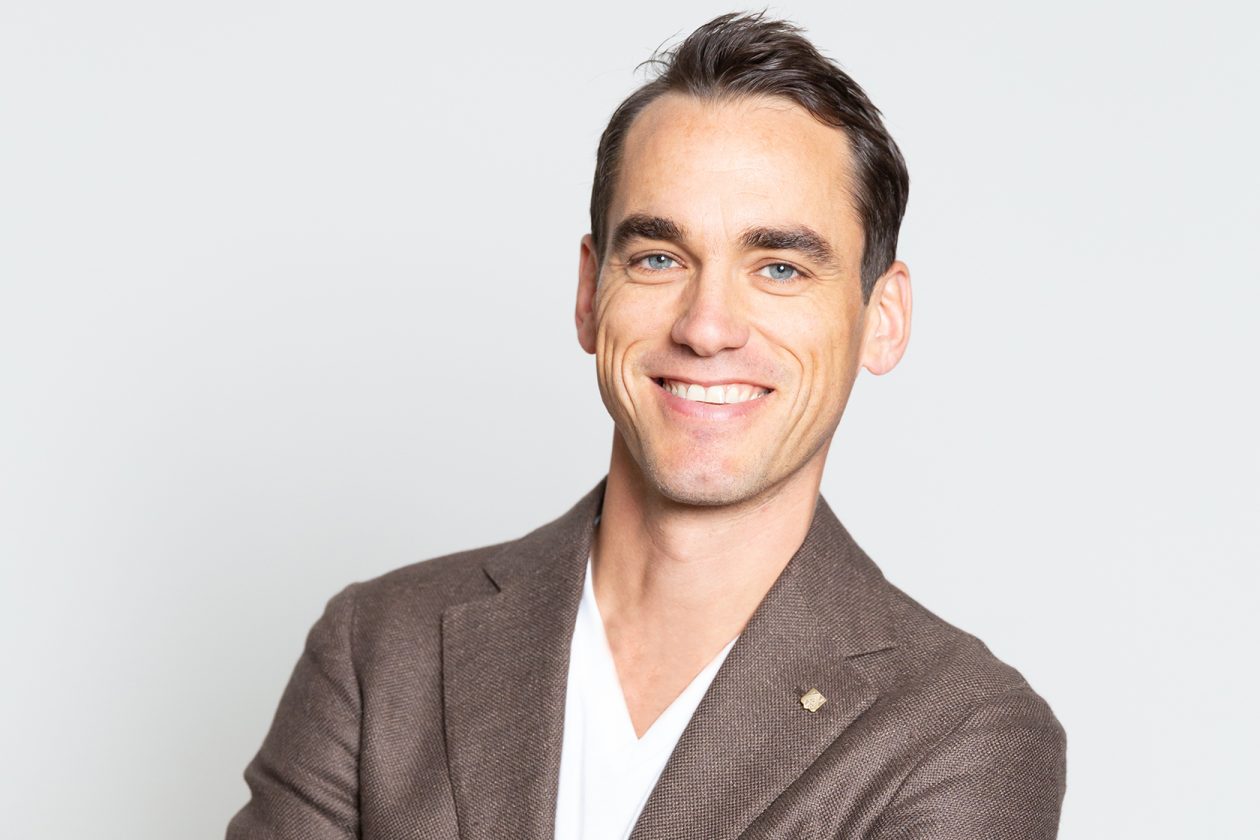 To answer to your question I believe we will see in the future a strong digitalisation of our industry in all aspects from Communication to Sales, I also believe we will see a strong focus on local customers away from the Chinese tourists focus we have seen in the recent years. I also believe we will see better collaborations between brands as we all agree that reducing costs in the entire supply chain from production all the way to the stores and watch shows.
---
Daniel Niederer – founder of SevenFriday, small independent watch/lifestyle brand based in Zurich.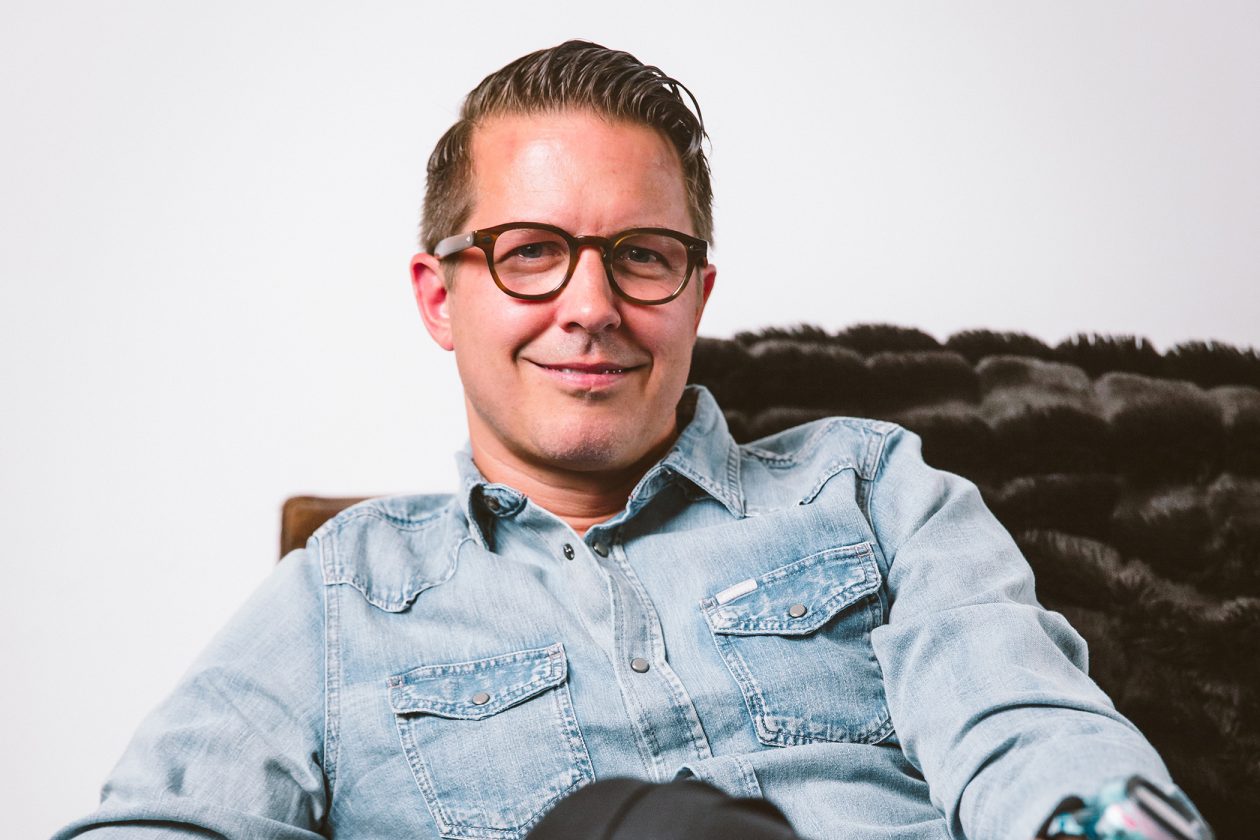 In my humble opinion, this changes were coming since quite a while and are not really a recent event… whether it is the products themselves, the branding, the retailing or now indeed the Baselworld. I believe the industry deserved and received a rather harsh wakeup call as arrogance and ignorance were taking over and the consumer was rather treated as a necessary evil.
We should never forget that any consumer goods industry (whether luxury or not) is driven by the consumers desires and needs and not by our ego's. Consumer are not stupid and should not be treated like that but rather deserve respect and honesty, because ultimately they make and are the brand.

Daniel Niederer
The environment and the consumer within is constantly changing and adapting due to various influences. If we want to stay relevant, then so should we, but without giving up our Identity/DNA and values. I guess the challenge for any brand is to smartly balance over a longer period of time its integrity, desirability, innovation and relevance. It's an eternal quest that will never stop…We should start seeing this as a positive challenge that helps us to evolve and grow.
---
Mohammed Seddiqi – Chief Commercial Officer Seddiqi Holding, founder of Dubai Watch Week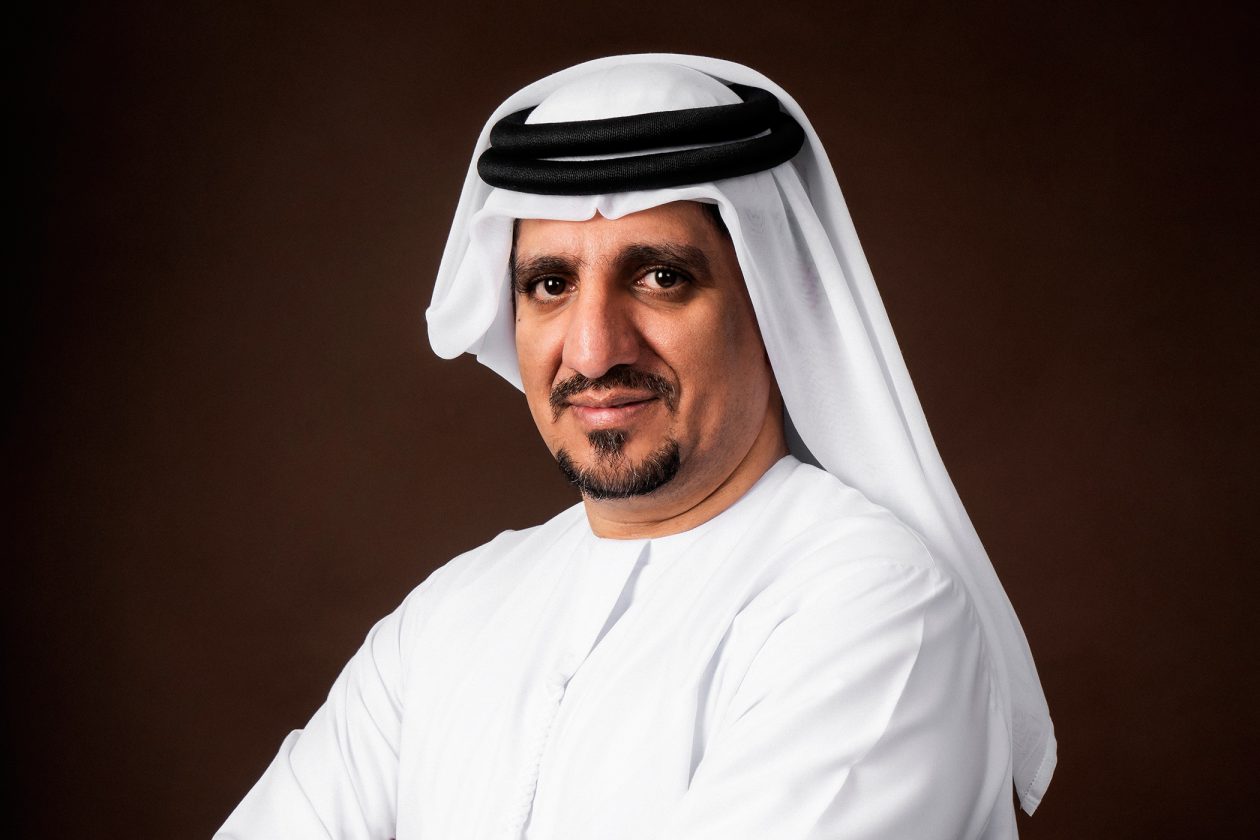 I believe that the watch industry during such unprecedented times should go back to its roots, and focus on making watches as the main factor. The industry will of course be affected by the current situation, but I am more apprehensive for the smaller brands, as the bigger brands should cope with the crisis better. Brands should be focusing more on their products and the true values of the business, on every level.
With regards to Baselworld, an event I have attended for more than 20 years, and all the major players leaving Hall 1, I'm not very surprised. The fairs in general can be too focused on ambassadors, the commercial aspect and things that aren't necessarily key factors. What we as Ahmed Seddiqi & Sons created with Dubai Watch Week is how I believe things should be done. The event is a strictly educational platform, focusing on watchmaking and its proper values, both with brands under the Seddiqi umbrella and others from the industry. We enjoy interacting with the visitors first hand, all of whom appreciate the educational aspect of the Dubai Watch Week.
If I were to share my opinion on how watch fairs should adapt moving forward, I'd say focus more on the substance, on the business-to-business relations that would add value to what we do on a daily basis. With online presentations, more often than not we already know the new products before we even travel to Switzerland, so we need to create something additional to grow and maintain these relationships with key stakeholders.
____
Jiaxian Su – watch expert, founder of Watchesbysjx.com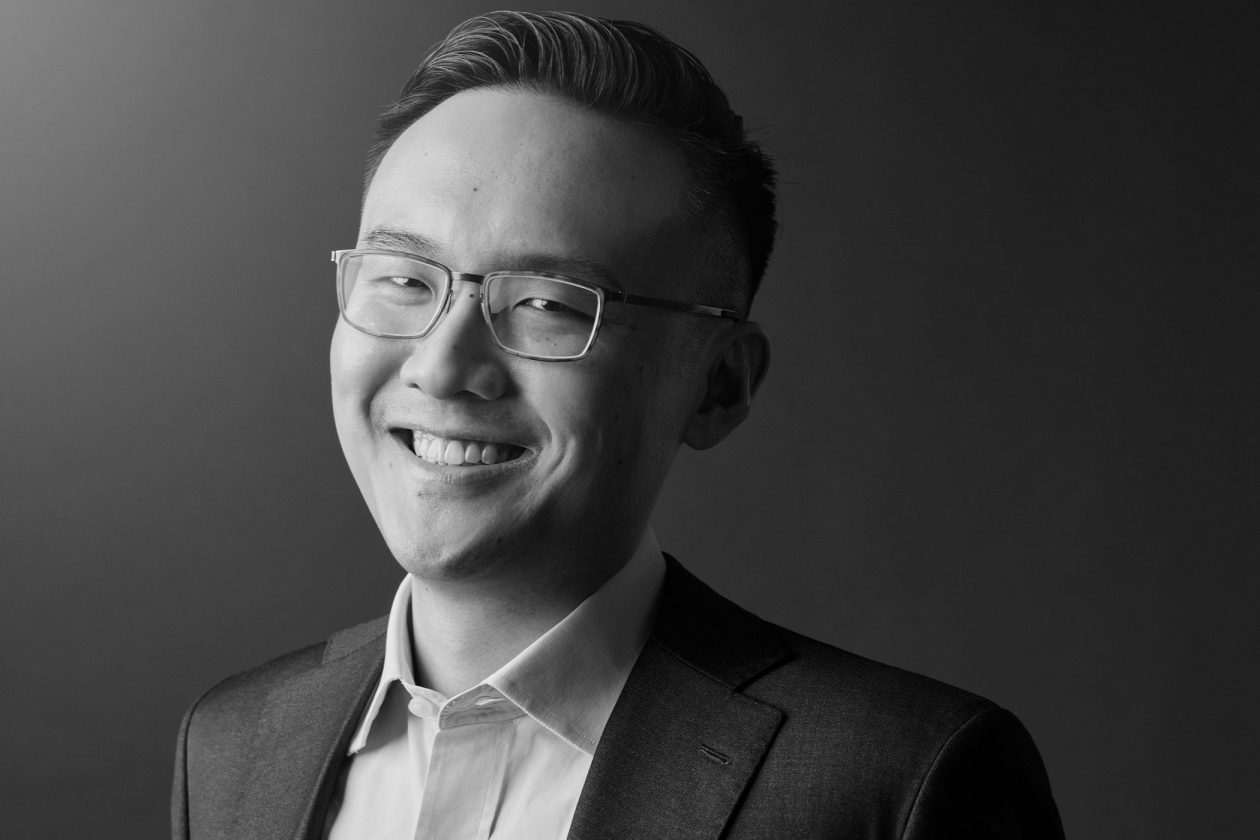 In the short- and medium-term, the disruption will be massive, to brands, retailers, fairs and so on. Players across the value chain, from brands to media, will go under as a result of the recession. The consolidation will be good, especially in terms of watch brands, since there are way too many, especially at the high-end. At the same time, it will make online business more important, so we will see more online auctions, digital launches, e-shops and so on. This will probably be the most durable impact on the industry.

But in the longer term, the business as a whole will bounce back as long as people desire luxury watches. New brands will spring up to replace the old ones that have disappeared, while the long-established industry leaders will remain as they are. As the cliche does, history doesn't repeat itself but it rhymes.
---
Peter Speake-Marin – Independent watchmaker, founder of TheNakedWatchmaker.com, true British gentleman at heart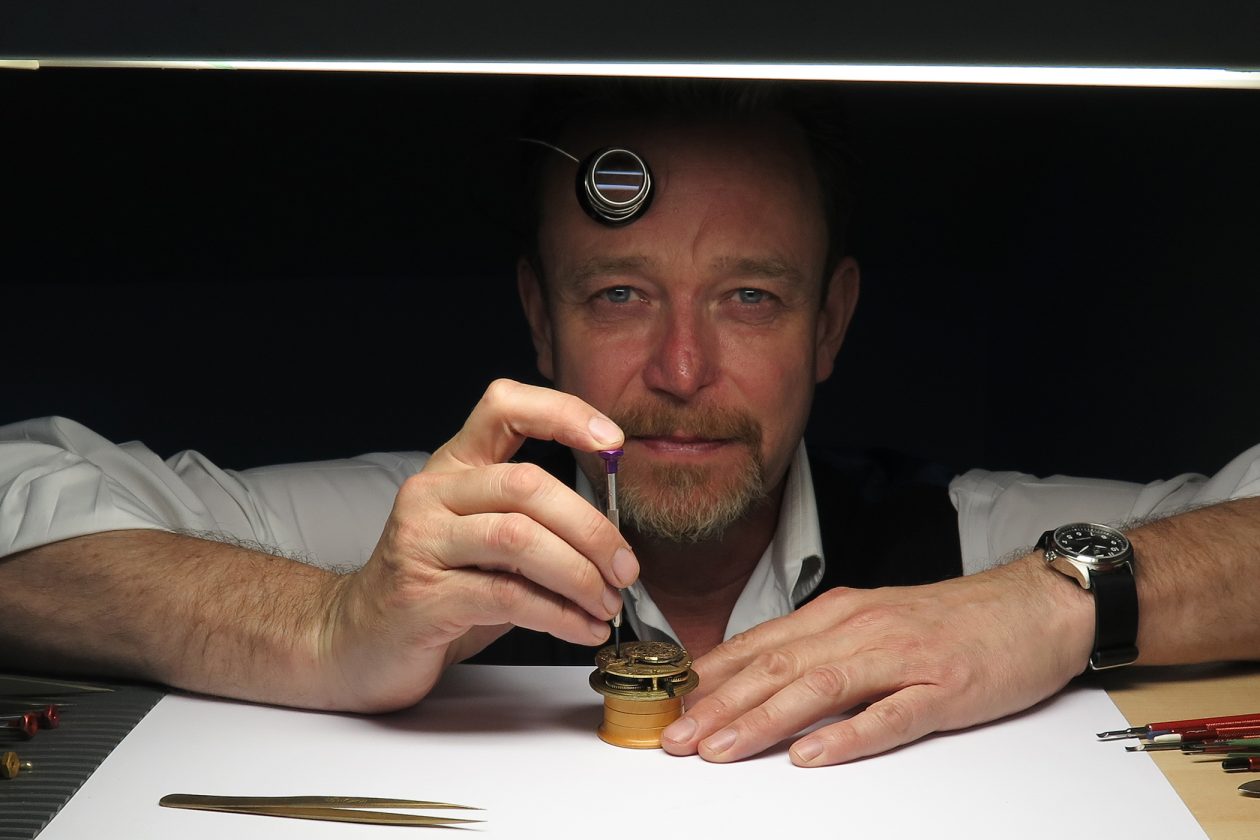 There has always been and always will be highs and lows in the industry. The reasons change, but this reality doesn't. The advances made in technology surrounding as well as within the industry have changed it dramatically over the last twenty years, the result projecting not an extension of an old entity but the metamorphosis of a new one. From the WWW to smartphones and digital photography on the periphery, to the use of CAD, CNC, and numerous new techniques, alloys, and IP within the industry, we live in a very new world that continuously changes. The business is as human as it is technical or artistic, watchmaking does not produce commodities it produces items of pleasure, significance, and craft. This will never change, it only varies and bounces back stronger every time it is knocked down.
I have no clear vision of how the future will pan out. What is clear is that it will always endure and continue. Today's cliché is the top and bottom ends will be those areas that will proliferate. The middle area will be the hardest hit. But even the middle can be successful if the real intrinsic value of the product is there, a genuine value influencing its positioning as opposed to the brand name and its public perception. There are too many contradictory case studies to forecast the future accurately, the success of brands can be bought as well as earned so it's impossible to visualize the future through a crystal ball of logic. Some brands will disappear; others will emerge and change location from micro to independent to mainstream and possibly the inverse will happen. More brands have gone than exist, and this will always be the case, in the same way, that more people have accumulated died throughout history than are alive today. Idealistically, what should happen is products carry an intrinsic core value that equates to their cost price, but this is not the case today nor will it be in the future, perhaps this is one of the magical aspects of watchmaking that makes it so intangible.
How should the industry adjust? In the same way, it always has by adapting to the new technologies as they appear (but faster), improve bridging more clearly the gaps between the products and the end consumer through objective analysis and education of what is real rather than imagined.
---
Julien Tornare – CEO at Zenith Watches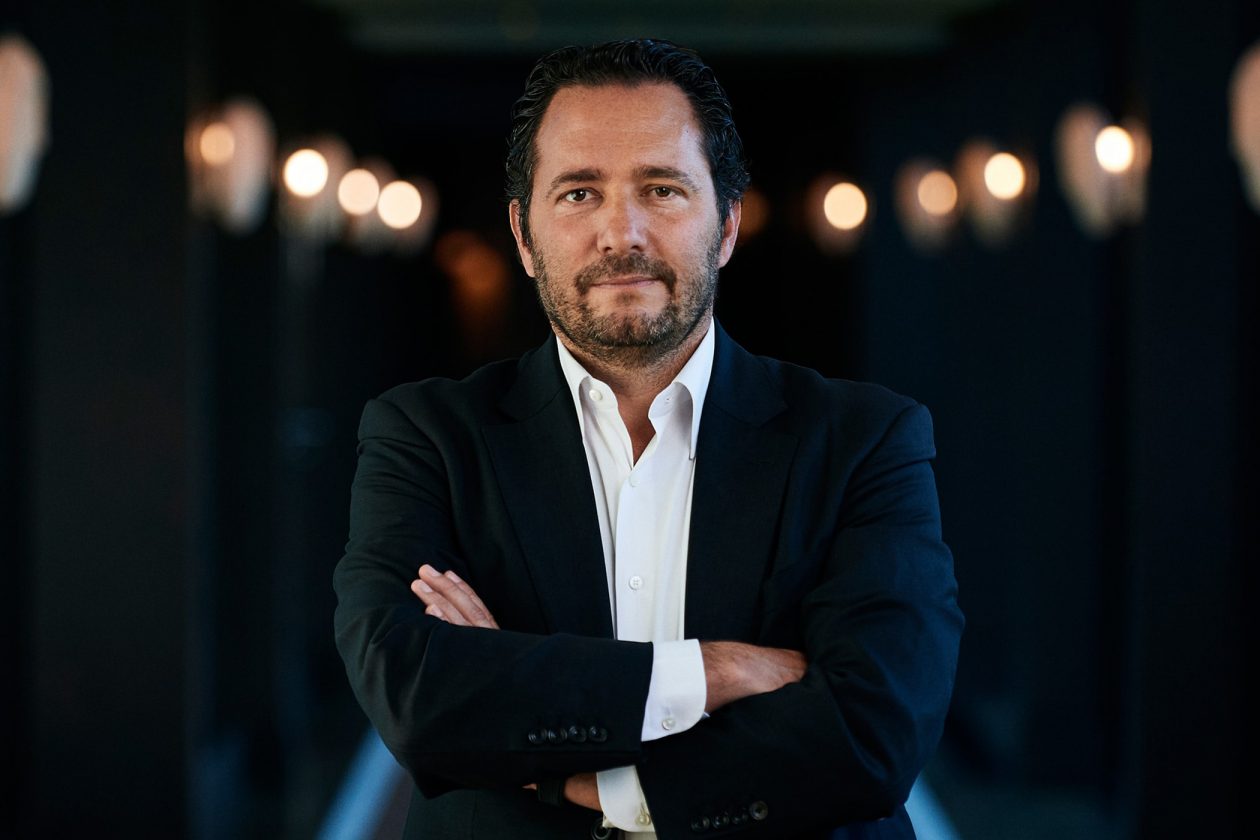 I think that while innovation remains a top priority, many watch companies are going to have to seriously rationalize, as well as carefully strategies, their launches of new products this year. Flexibility will be key. Additionally, all the creative effort that has gone into social media and digital communication generally to remain in touch with employees, clients and retailers etc. over the past few weeks must continue to be built on. But while online communication is undoubtedly a big piece of the future, trade shows will continue to be important. These are the places where relationships are made and developed and on which further deals take place through the year; the human element thus remains irreplaceable.
---
It would be a cliché to sum up this article saying "What happens next? Time will tell"… but that is the exact truth. What we can draw out of our speakers thoughts is slightly pessimistic optimism with a strong believe in the future of watchmaking and the industry, which should take a valuable lesson out of this unprecedented situation we are all in. Allow us finish with a quote by Oscar Wild: "Nowadays people know the price of everything and the value of nothing." Let's change that too, in watches and beyond…