Review

Omega Speedmaster Professional "Moonwatch" Co-Axial Master Chronometer [live photos, price]

One of watchmaking's top icons, classic Speedmaster Moonwatch by Omega now comes out with some major modifications. At first glance one might say it's only cosmetic, but what it is, is a whole better watch.

When over half a century ago lunar module of the Apollo 11 landed on the Moon, I wasn't born yet. I can however imagine the excitement that must have been felt for what even today sounds a bit like out of a science-fiction movie. Moon was like fairy tale thing to most, unachievable round bulb, luminous up in the sky. Even more so, if you think about 60's technology, incomparable to what we have nowadays. To get a man to the Moon seemed like an ambition by some fanatics detached from reality, but luckily there were those with an unlimited imagination, one of them being then US president – John F. Kennedy. In his speech at the Rice Stadium in Houston, on September 12th 1962, Kennedy presented an ambitious plan to conquer space with the Apollo program, and its cherry on the cake – putting a man on the Moon. It is that speech that included the famous line:
"We choose to go to the Moon. We choose to go to the Moon… We choose to go to the Moon in this decade and do the other things, not because they are easy, but because they are hard."

John F. Kennedy
Space program kicked off full steam along with multi stage preparation to safely send human into space, on the Moon, and back. The culmination of Gemini project arrived on 16th of July 1969, when the Apollo 11 spaceflight took of from Cape Canaveral, Florida. 4 days later the lunar module landed safely on the surface and then Neil Armstrong stepped out, making a famous "small step for a human, one huge leap for mankind". He was followed next by Buzz Aldrin, and when he rumbled down the latter, one huge step has been made in history of watches. This in turn explains that longish, historical-background introduction you just read, only seemingly loosely related to the topic. Omega played an important part in NASA space missions. Enough to say, without it the Apollo 13 chapter would have ended dramatically different then it did.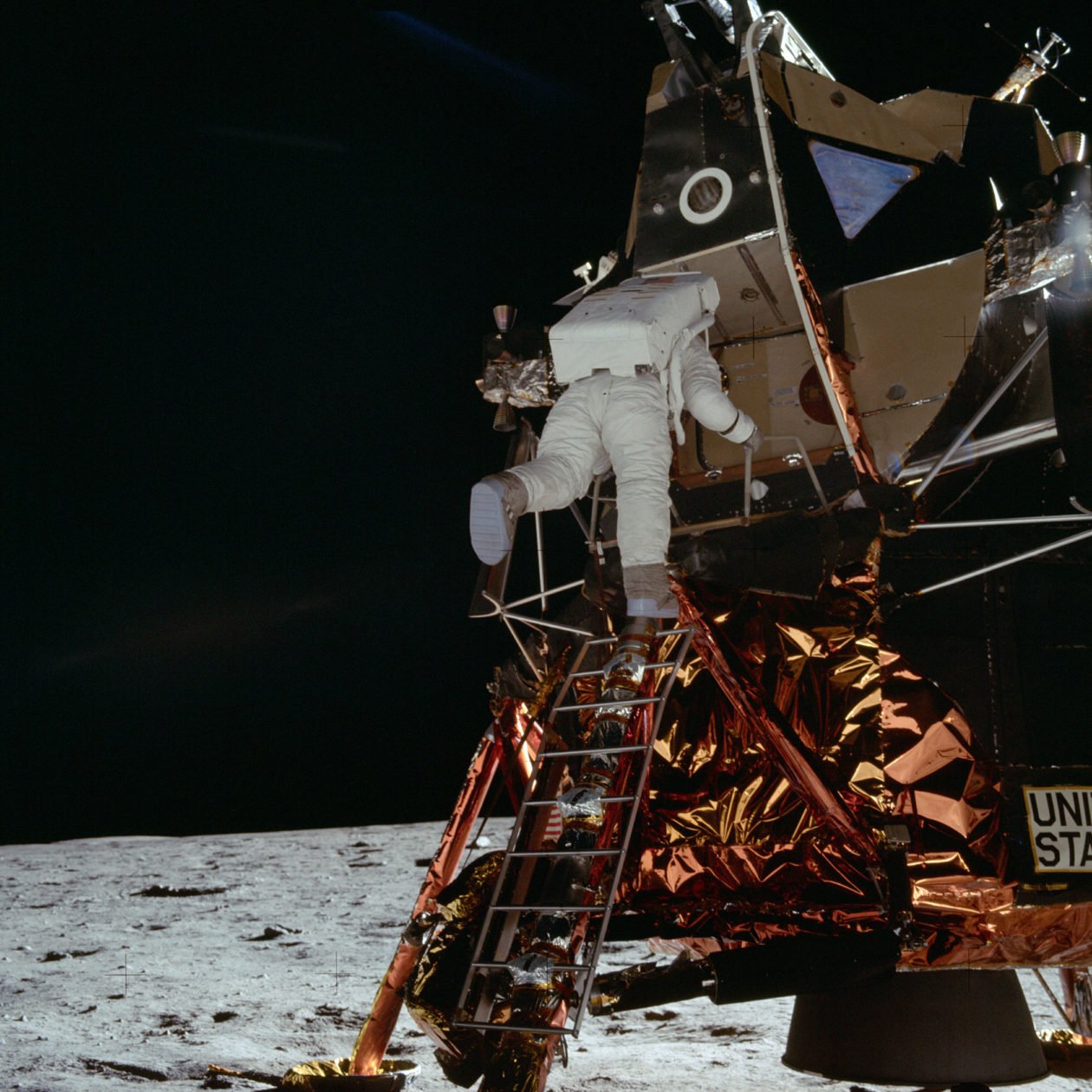 Moon pedigree is an undisputed part of Speedmaster's DNA and, let's be honest about it, large part of its success and status of one of the most popular mechanical chronographs. Omega knows that very well too, so no wonder Speedmaster is still a flagship product, available in an array of different variations. Some even complain it is too much, and I can agree, to some extent. Latest Speedmaster is however a whole different story.
Professional Moonwatch
Among the plethora of different Speedmasters the one with the most important status has always been the regular, steel Moonwatch, similar to the 60's original. The watch as we knew it to the end of last year, had all the tell tales of basic Speedy, including a black, simple dial, asymmetric case and a hand-wound caliber on board.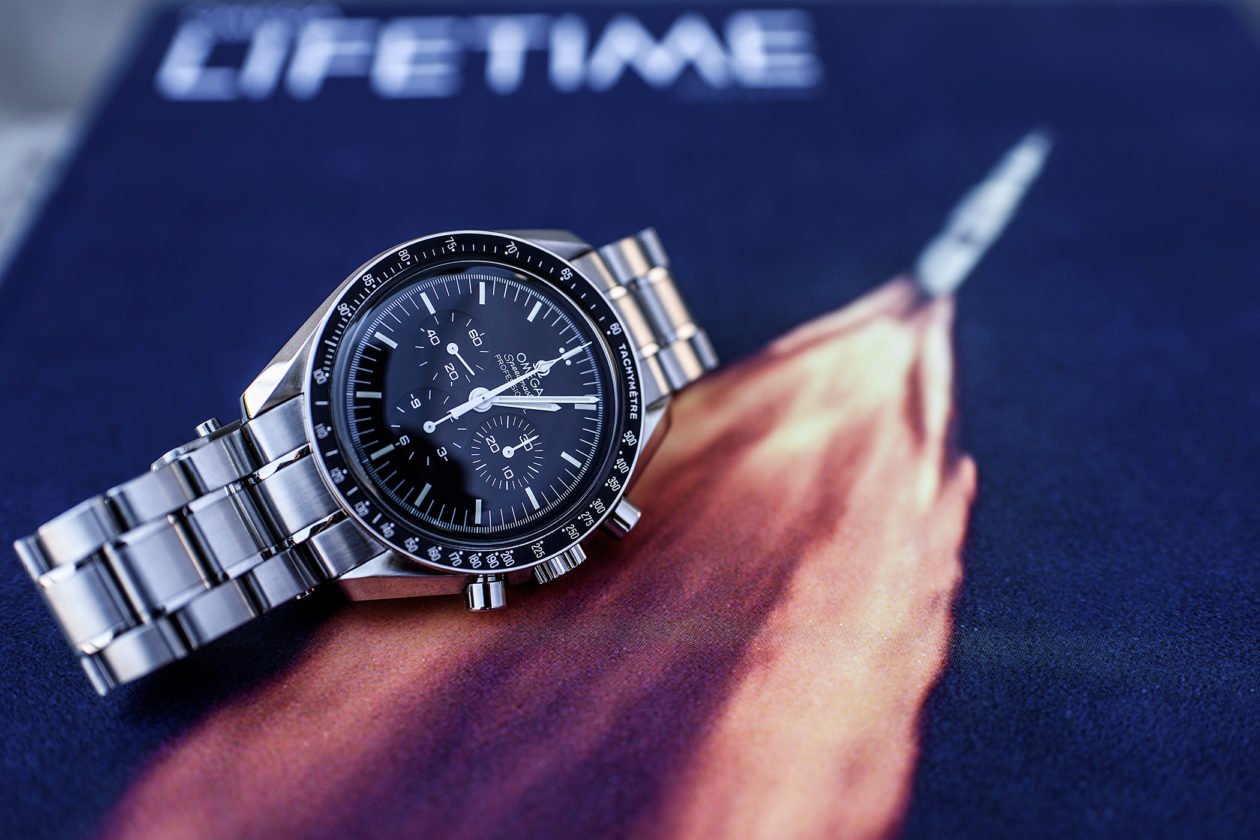 Although there were some more faithful interpretations of the original reference along the way, it was the regular Professional model that established fundamentals of the collection. There are many collectors preaching, that without a Speedmaster no watch collection is truly complete – and we tend to agree with that too. For all the greatness in the late Speedmaster Professional, the watch had some evident flaws, in part due to it's elderly age. It was after all present in the collection for good two decades, and that is quite a chunk of time, even for a watch as iconic as this. So, despite its design not ageing much over time, some details could have been tweaked and improved, refreshed a bit if you like. That's the path the Omega chose and in January presented an all-new Moonwatch. For an untrained eye the changes might seem unnoticeable at first glance, and as cosmetic as they largely are, all together they make for a completely new experience. I tend to leave my final thought for the end, but let me tell you now – it is a whole better experience no doubt.
Old vs. New
"The better is an enemy of the good" the saying goes, and it might be the most fitting for the watch industry. More often than not attempts to make some classic better end up (best case scenario) with a bunch of comments, that it should not have been done, that the old was superior. Temptation's high, but a skilled player can resist. Omega resisted too, and in case of a thing as iconic as Speedmaster, it would not have been reasonable anyhow. There are two key changes in the new watch, one inside, one outside.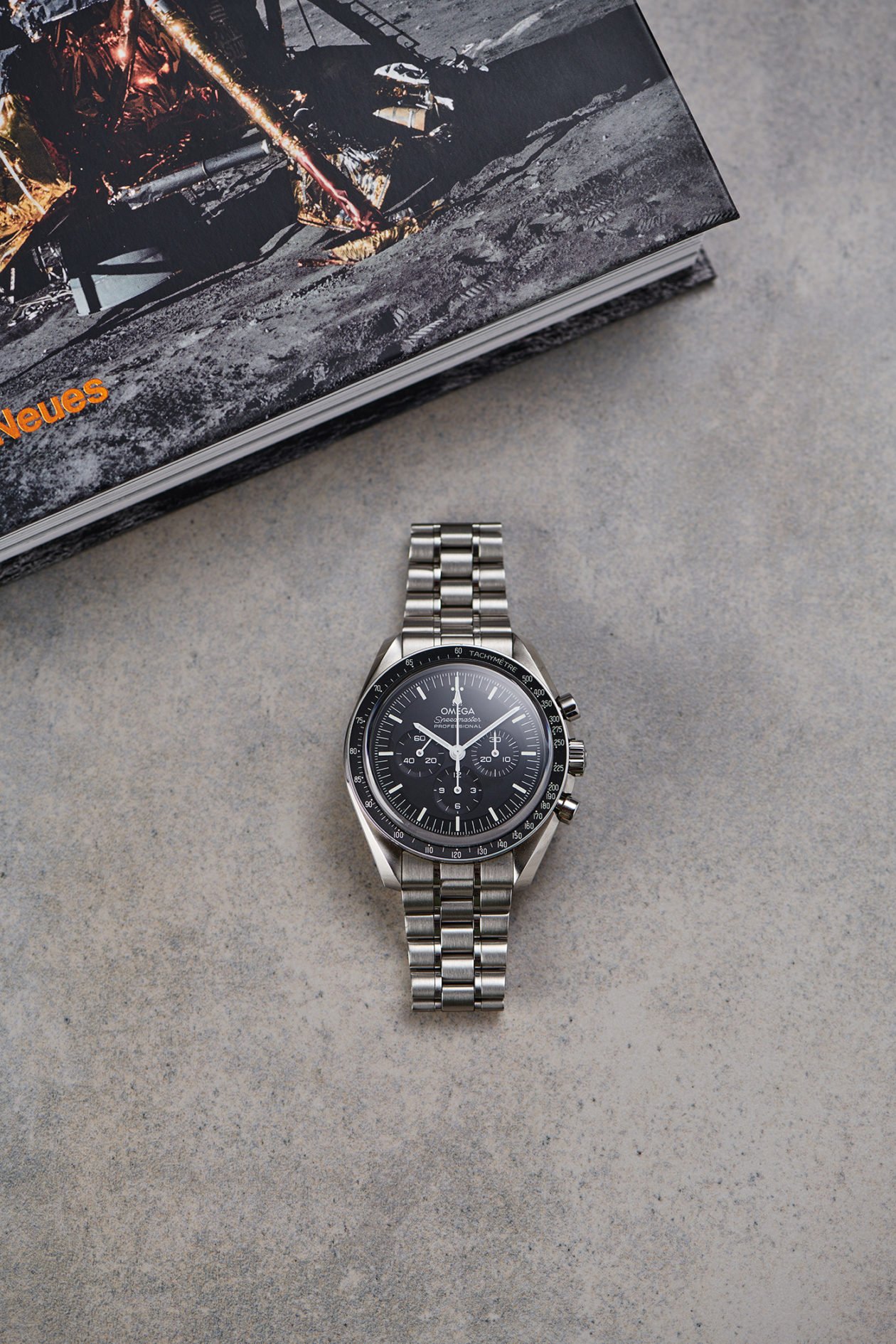 One element of the old Speedmaster Pro that was questioned most has always been the bracelet. While Omega Speedmaster is a proper strap monster, and it has been worn on a Velcro by the astronauts on NASA missions, it also wears and looks good on a metal bracelet. The thing is, the one that was stuck to the watch before, simply did not fit. It is way to substantial, quite blend in terms of design, with no taper at all and a massive, oversized clasp – disproportional for the case. Omega can by all means do a great bracelet, for example the one on the Apollo 11 50th Anniversary Moonshine. The same exact design principals have been implemented to an all new bracelet of a regular Moonwatch, with great results.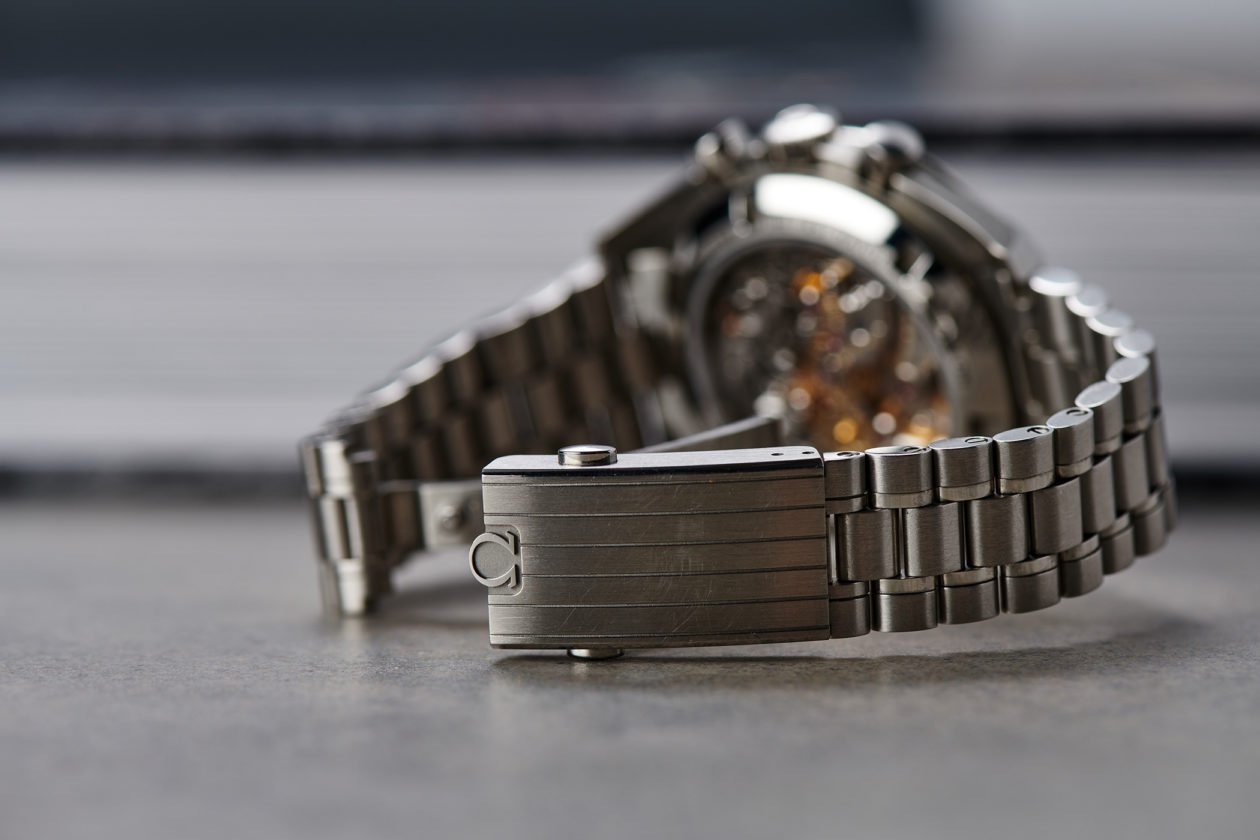 Vintage in feel and looks, new bracelet is by far a more fitting option. Each link is a set of three larger and two smaller elements, in two different finishes: full satin-brush or satin-brushed larger and polished smaller parts. Which one you get depends on the watch you chose, because Omega decided to differentiate the hesalite and the sapphire version. The first one gets all satin treatment, the later mixed finish. Both bracelets in the gold models are fully satin-finished as well. Bracelet now tapers from 20 mm by the lugs all the way down to 16 mm by the small, stylish, logo-adorned clasp, protected by two push-buttons. The clasp comes only with two step micro-adjustment, but thanks to screwed links one should be able to easily fit it to the wrist. 
Comfort is the key factor of every good watch bracelet. How the watch wears actually depends largely on what we strap it on with. The new Speedmaster bracelet is a very comfy thing. It does not pull out your hair, snugs perfectly and buckles in and out with ease. What's more it does not overpower the general feel of the entire watch, like the previous bracelet somewhat did. Now it is a perfect complement to the entire timepiece, so I can easily imagine many Speedmaster owners adding the bracelet to their old watch. For me the satin-polished one is more interesting, which in turn means I would have to go with the sapphire-sandwich version of the watch. Maybe not as historically accurate as the hesalite, but a tad more "luxurious", so to speak.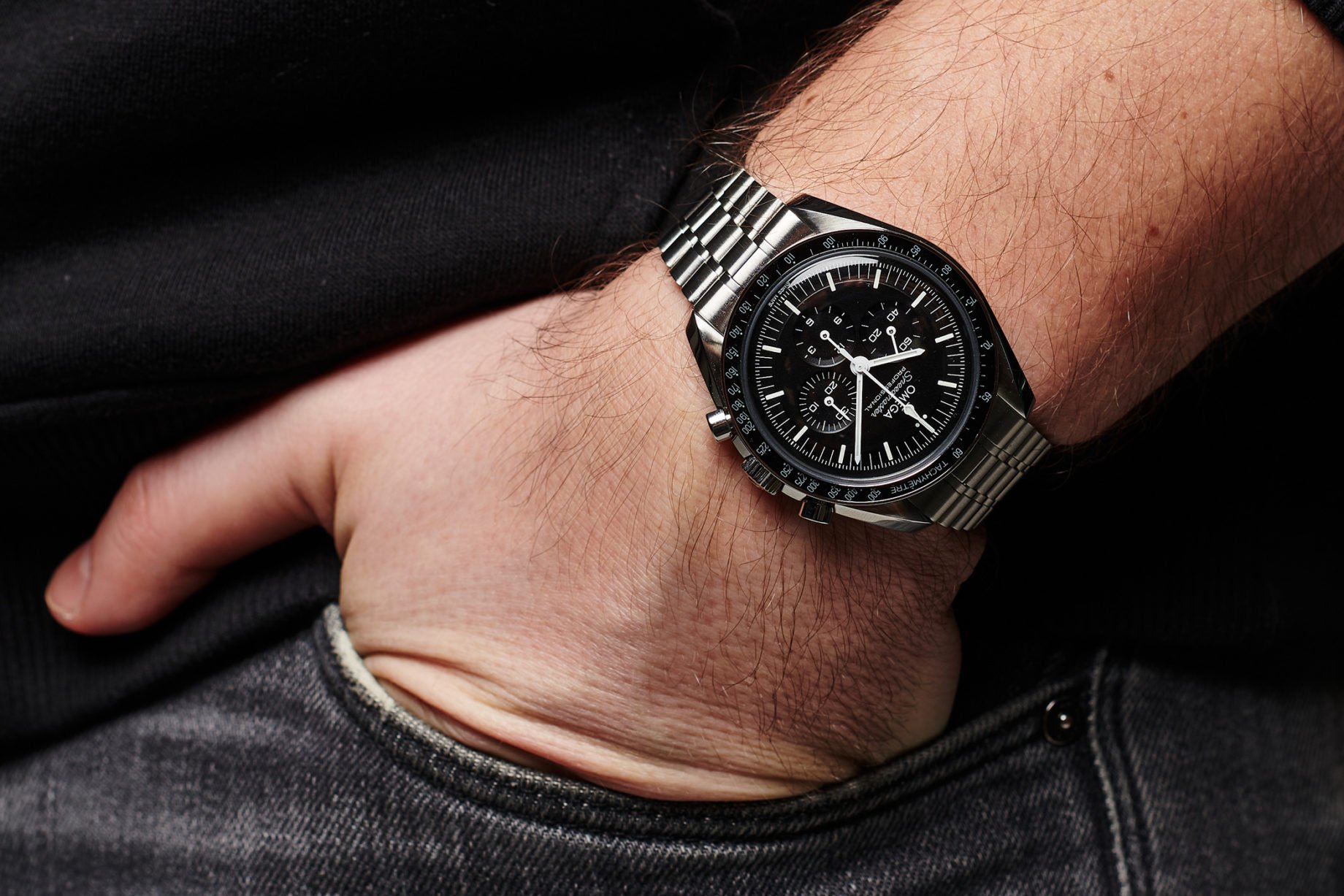 The second novelty, probably far more important for a Speedmaster or / and watchmaking afficionado, is a new movement powering regular Moonwatch. At first it was the caliber 321 – manually wound mechanism that was not only on the Moon but also holds a very dear place in the heart of ever Speedy-geek out there. To their collective joy Omega re-launched the 321 last year, but as it is a tricky and complex movement, build by dedicated team of watchmakers, it will only appear in selected, limited editions.
The now discontinued Speedmaster Professional is powered by a caliber 1861, successor of the caliber 861, available in variety of different references. Designed based on a Lemania 1873 (just as the 321) it first found its way into the Speedmaster case in 1996. That movement presents 3 Hz balance wheel and a traditional, manual winding to accumulate 48 h of power reserve. It also comes with a chronograph operated by set of cams and levers, a solution a bit less complex then a column wheel. 1861 has 18 jewels and already 25 years on its back. Quite some age, not to say anything's wrong with that movement, maybe except lack of stop-second.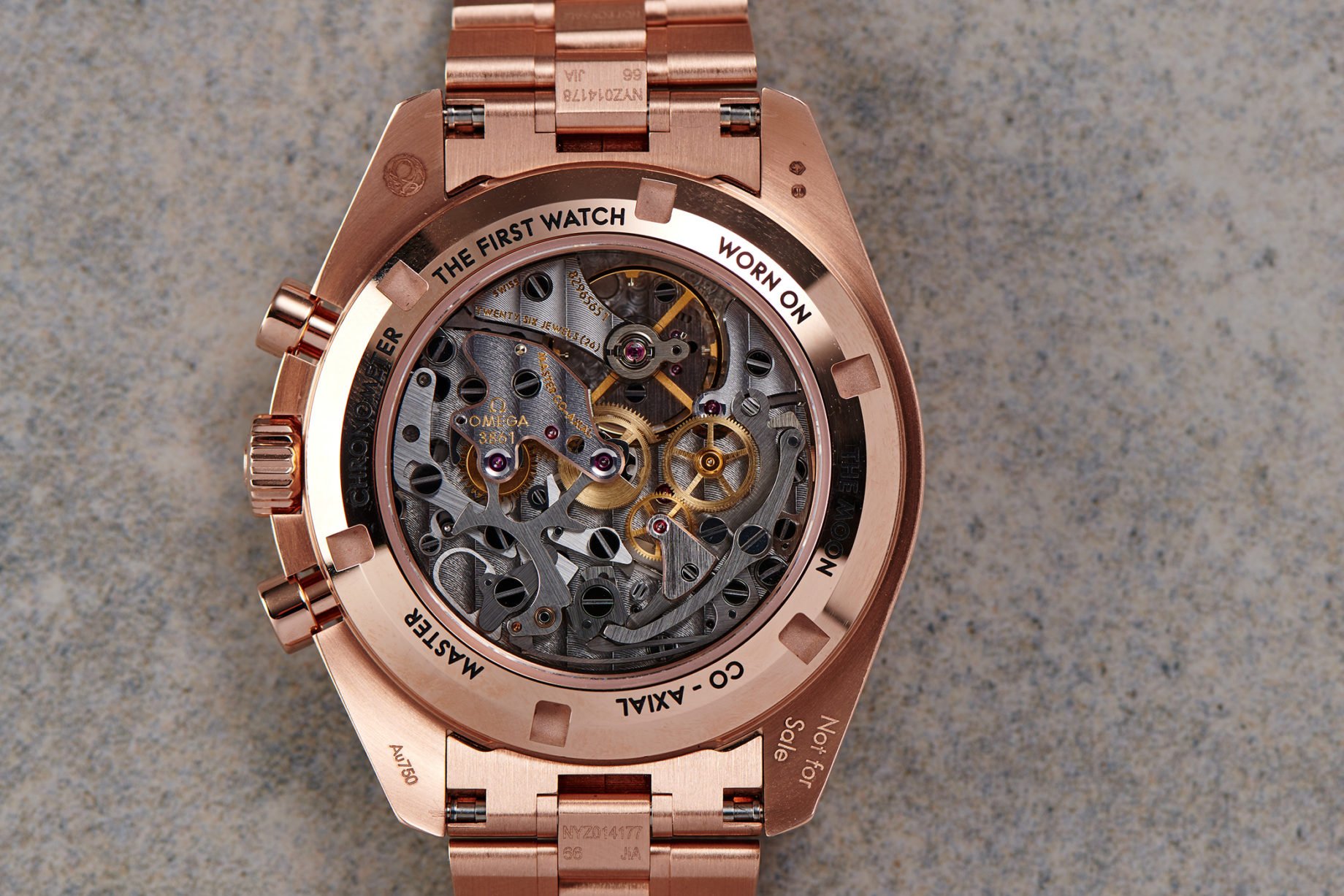 New engine under the hood (well, the back) of the new Speedmaster is a caliber 3861 – in many ways a construction similar to 1861, but… 3861 is the first ever manually wound Speedmaster mechanism with a Co-Axial escapement and first to bare a METAS-issued certificate. It launched first in the Apollo 11 50th Anniversary Edition, and to rephrase the classic "it marked a small step for a customer but one huge leap for Speedmaster (and Omega)". As I already said, in functionality and the looks the new appears and works pretty much like the old, with few major improvements.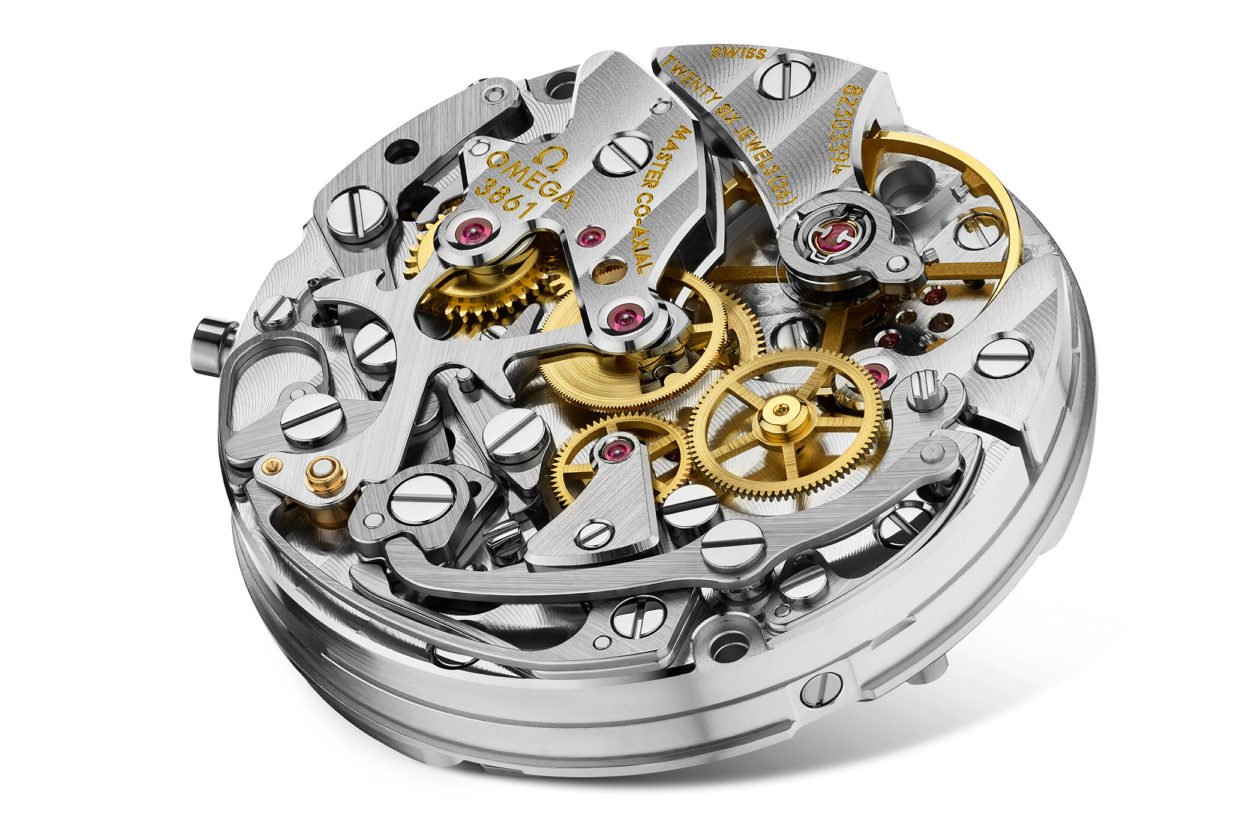 Fully wound, the 3861 will work for 50 h, and thanks to the Master Chronometer certificate run within – 0 / + 5 s a day. It's also antimagnetic and comes now with a stop-second, helping you to set the time precisely.
Details
There is also some extra polished details in the new Speedmaster, but more of a minor scale. The overall design of the watch has been inspired by Ref. ST 105.-12. The case comes at 42 mm in diameter, with asymmetrical sides and smoothly integrated lugs, satin and polish finish, thin bezel frame with black aluminum insert and a tachymeter scale, and the crown accompanied by slightly modified, shorter push-buttons on the right hand side. There is a famous "Dot over 90" mark on the bezel, a tribute to the legendary Speedmasters of the past. Depending on the reference, the watch comes with either plastic hesalite glass or a synthetic sapphire.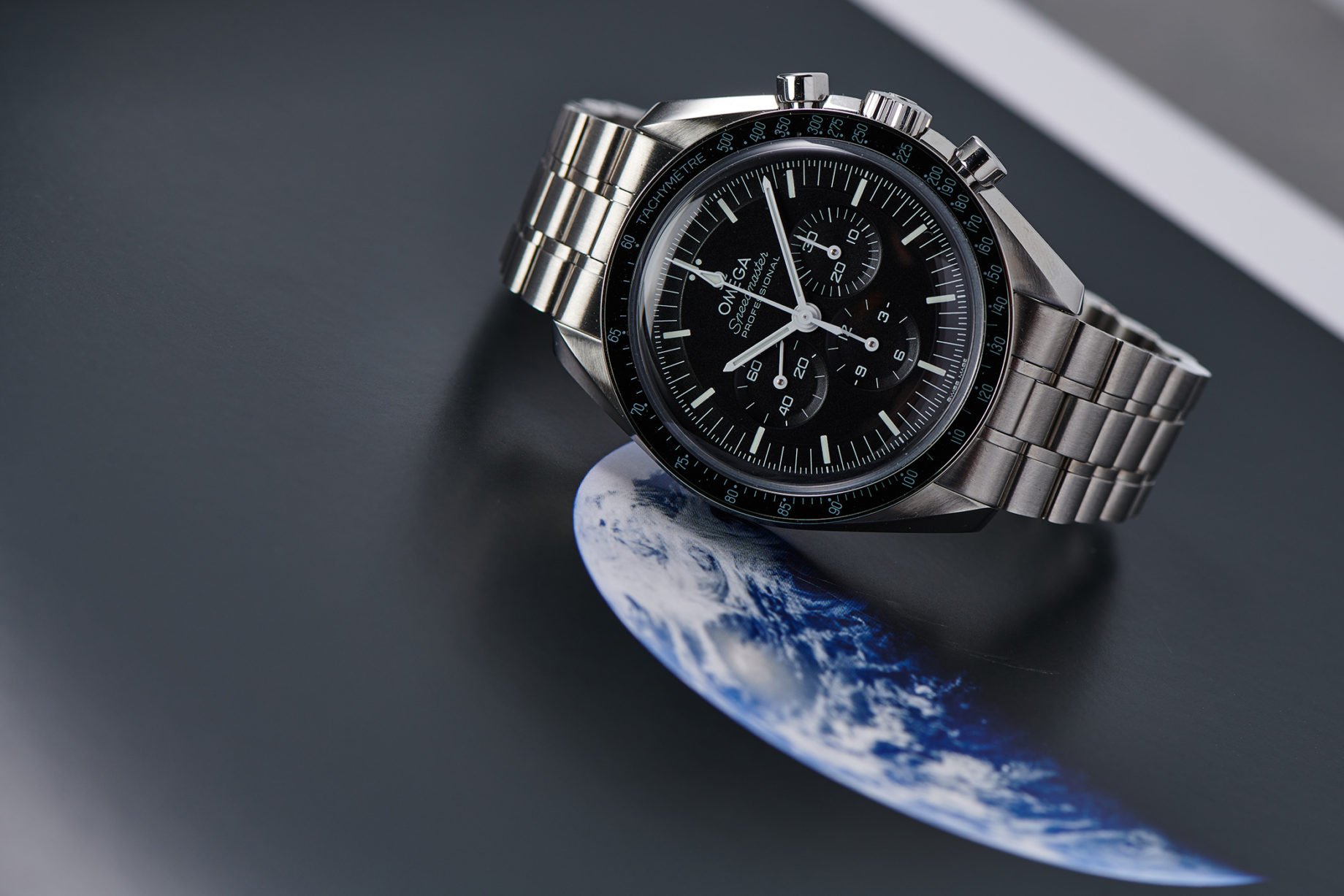 In the first iteration the case comes closed with a solid back, engraved with a mythical hipocampus and slightly enhanced text: "FLIGHT-QUALIFIED BY NASA IN 1965 FOR ALL MANNED SPACE MISSIONS". If the choice is sapphire, then the watch comes with second sapphire crystal, on the back. The difference also determines thickness of the case, which – to my small surprise – comes at 13,58 mm with hesalite and a good 0,4 mm less with sapphires. For comparison the previous Moonwatch Professional was about 0,5 mm thicker.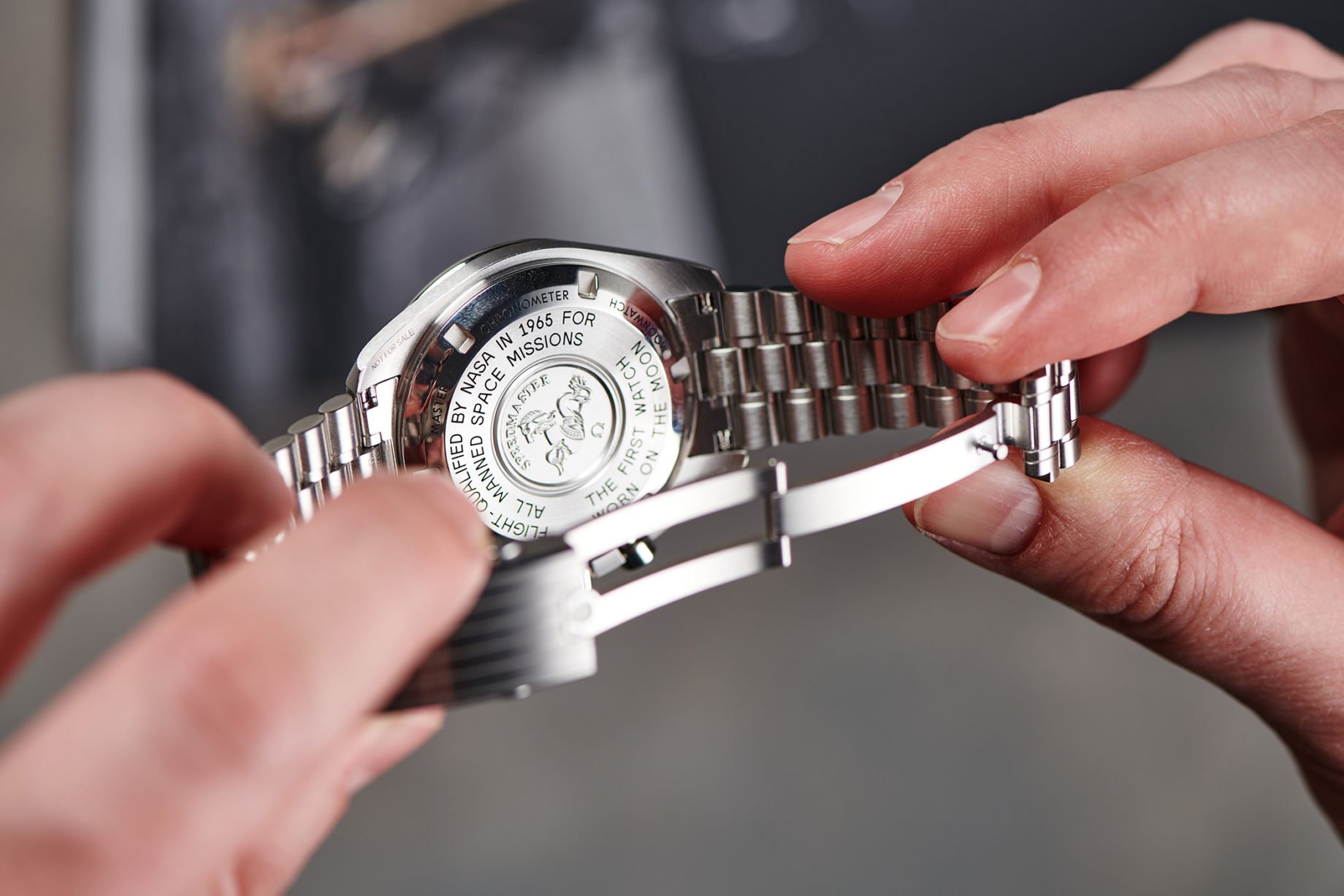 There are some new touches to the dial too. Again derived from vintage, the dial is now a "step dial", with a visible separation between the center and the outer ring, painted with luminova indices and minutes track. What remains unchanged is the matt finish, white-and-black colors combo and a minimalistic symmetry of three sub-dials, slightly recessed into the main dial, undisturbed by a superfluous date window – cause who needs the date in space? Omega's logo at 12 o'clock is either painted (hesalite) or applied (sapphire) to complete the package.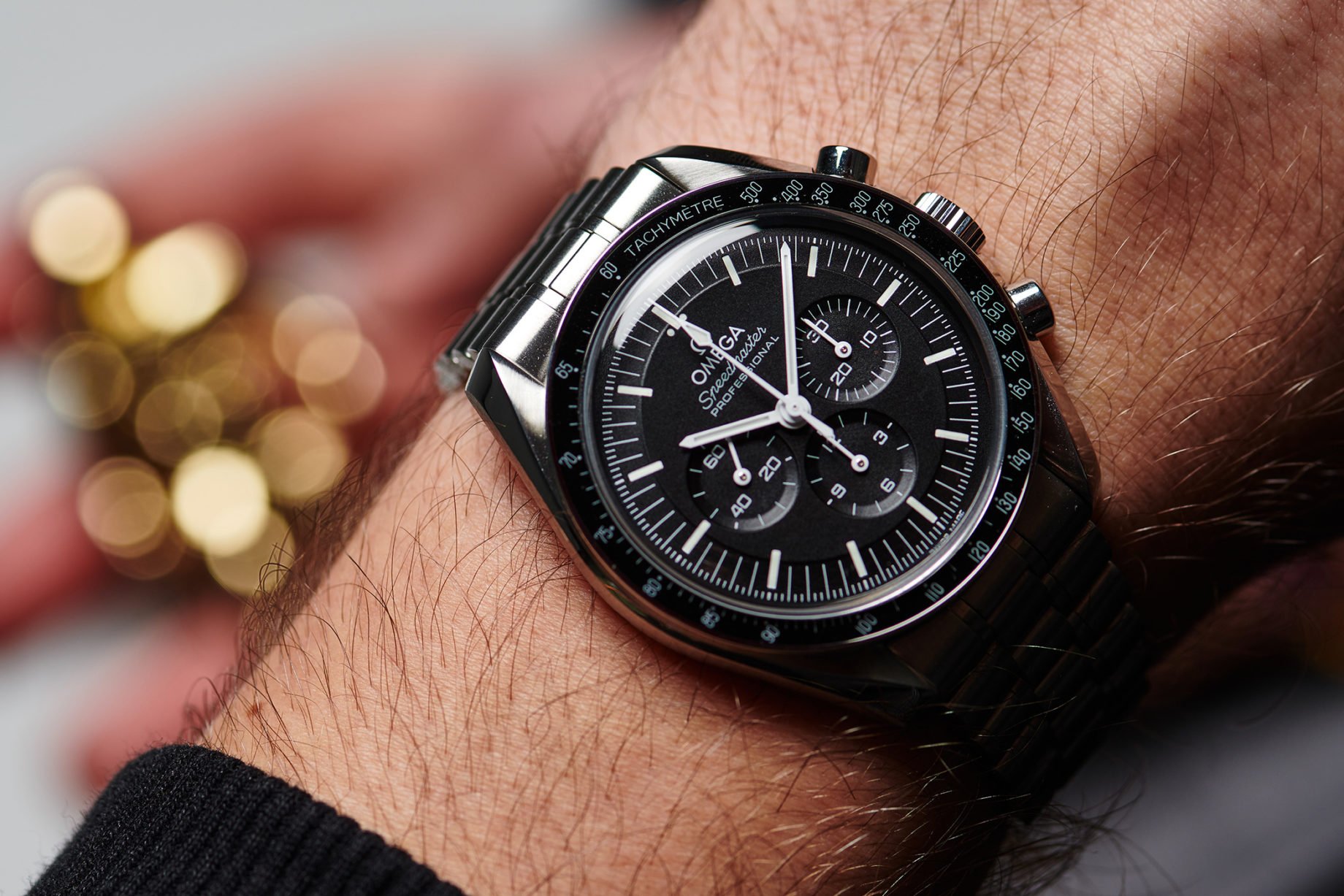 Logo is also applied, and gold to that, in the Moonwatch Sedna Gold. In this case however a combination of matt black dial and orange and gold appliques makes for a rather blend dial, slightly unreadable at times. Having said that Omega know how to do a proper gold Speedmaster. Applo 11 50th Anniversary Moonshine Gold is in my humble opinion probably the most beautiful non-steel Speadmaster ever made.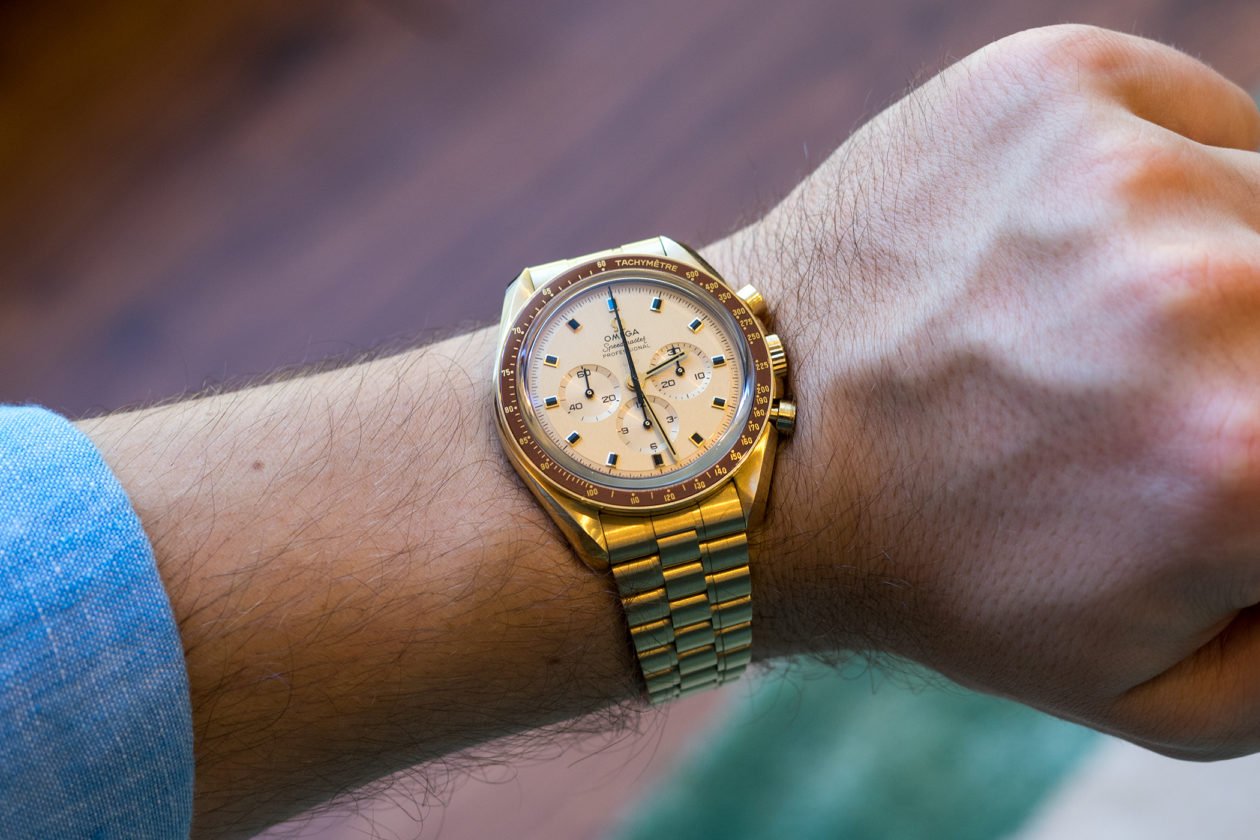 Speedmaster – new or old?
As Omega premiers the new range of Professional Moonwatches, the old references will inevitably go out of production, so grab one – new – when u still can. Will it increase in value soon? Somewhat, for sure, but not nearly as much as some of the crazy limited editions. The bigger question though, rather than if you should buy the old one, is should you buy the new one? And does that new Speedmaster makes any sense at all, or was it again the better that lost to the good?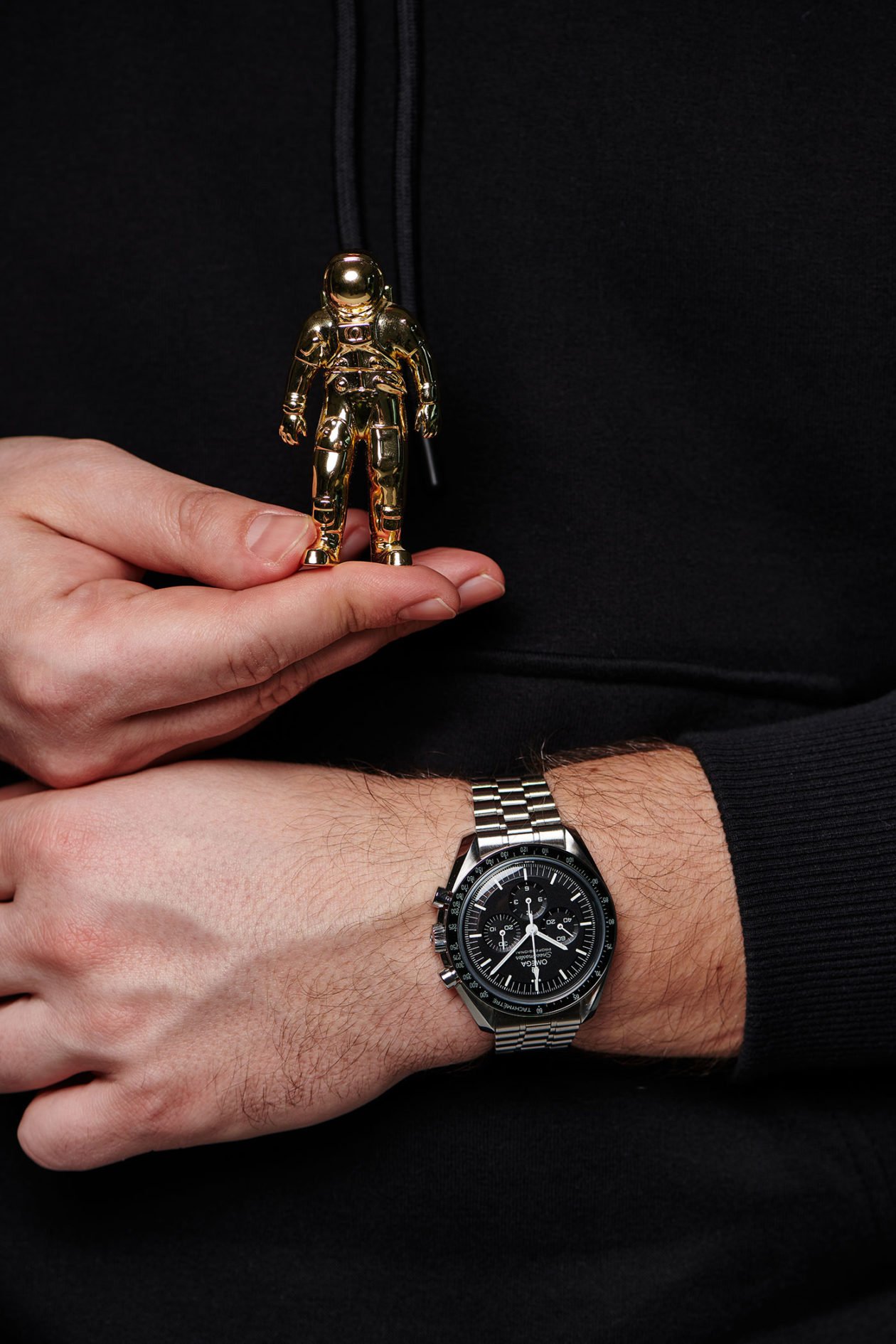 As much as I've never been a big Speedmaster fan (the watch, the story is just great!) I always sort of found the regular model to be the most attractive of the bunch. A lot of Speedmaster's charm is its elegant, monochromatic design with minimalist set of merely three discrete sub-dials on a rather raw but handsome dial. It is one of those watches that does not have anything spare, anything unnecessary, nothing nonsense and overdone, made purely out of esthetical purposes or to gimmickly create an aura of luxury. That was the old Speedmaster, and that is the new one… but better.
All those new things added, like the "DoN" or the "step dial" – which will probably mostly be appreciated by die-hard collectors – only enhance the simple beauty of a very, very good design. Without a doubt Speedmaster's dial is one of the most readable chronograph dials out there (maybe except the Sedna one). Then there is the new movement. In that case, while some purists might even go as far as to complain that is no longer that classic caliber, the 3861 simply is a better movement. Increased power reserve, highly useful stop-second and a Master Chronometer certification add up, spiced up with a very pleasing set of decorations, including polished screw-heads, Geneva stripes and polished, angled edges.  
Looking from a solely utilitarian perspective, there is that new bracelet. I already emphasized how inadequate the previous one was – now it is a vastly more vintage (not overly) in feel but even more so much greater in comfort. It is just the right design for the watch, good on the wrist and great for the eye, giving a lot of pure pleasure of wearing the piece on the wrist. And if you consider adding it to your older Speedmaster, go for it! It fits, I have tried myself.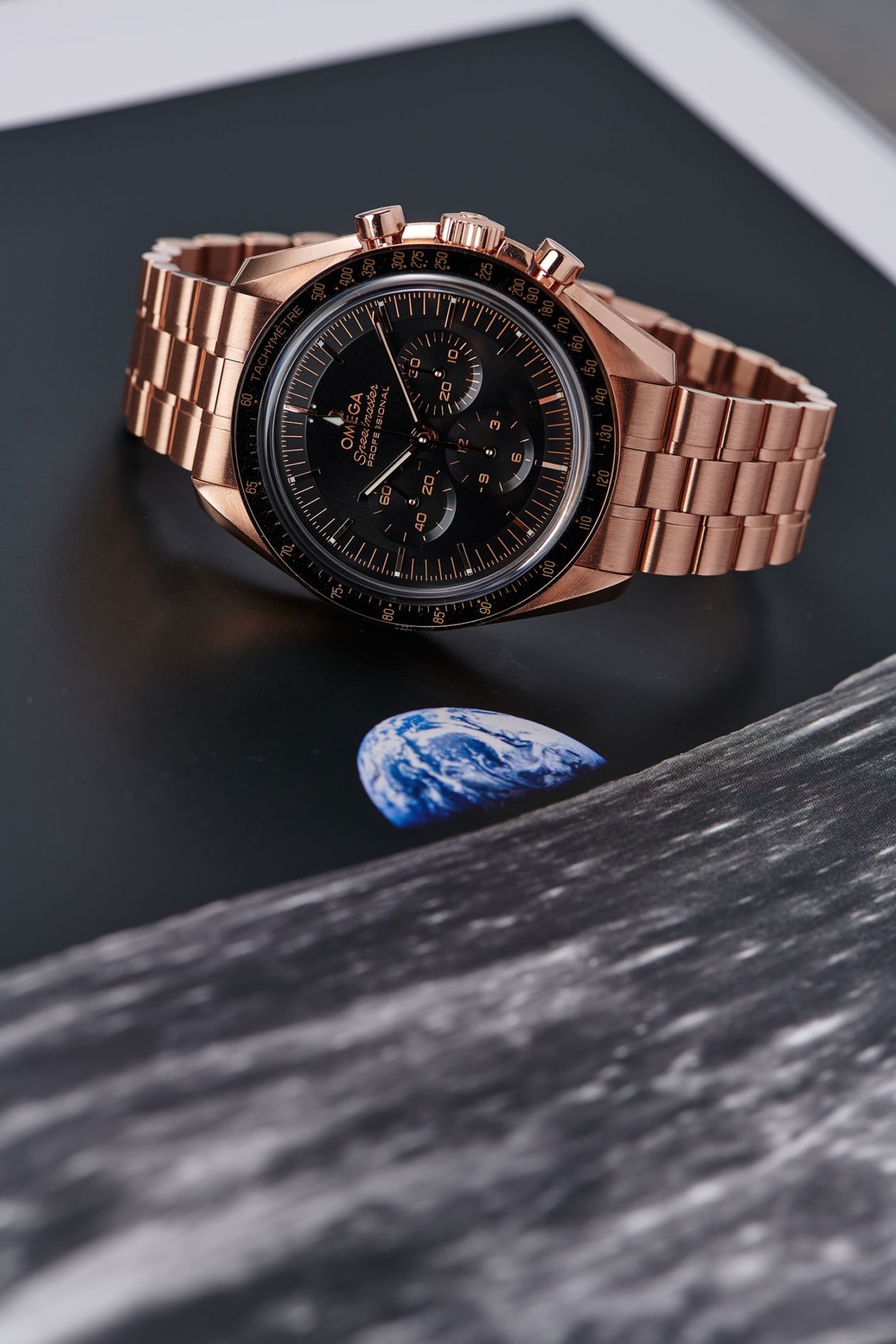 So, to answer the big question, that probably most of you already asked a couple of times – is it worth changing the old Speedmaster Pro for the new one? There is no simple answer to that, however I lean towards what Mr. Speedmaster – Robert-Jan Broer of Fratellowatches told me:
"If you already have the old one, I wouldn't trade it for the new one. The now discontinued one has been great value for money for a long time, and also note that you can add the bracelet of the new one to the previous model."

Robert-Jan Broer
Whatever your decision will eventually be, Omega Speedmaster Moonwatch is one hell… one crazy-good hell of watchmaking history, worth every bit of the buzz and the price. It is a watch one must (at some point) own, period. I would probably go with the "sapphire-sandwich" myself, priced at 7 000 EUR on a bracelet. The hesalite will set you back 6 200 EUR. If you dig the weight (significant!) and the overall glitter of gold, the Sedna Moonwatch comes at 34 300 EUR. And if you prefer a much quieter charm of the white Canopus Gold, then be ready to spend a truly astronomical 44 700 EUR. Whichever you get, fly high!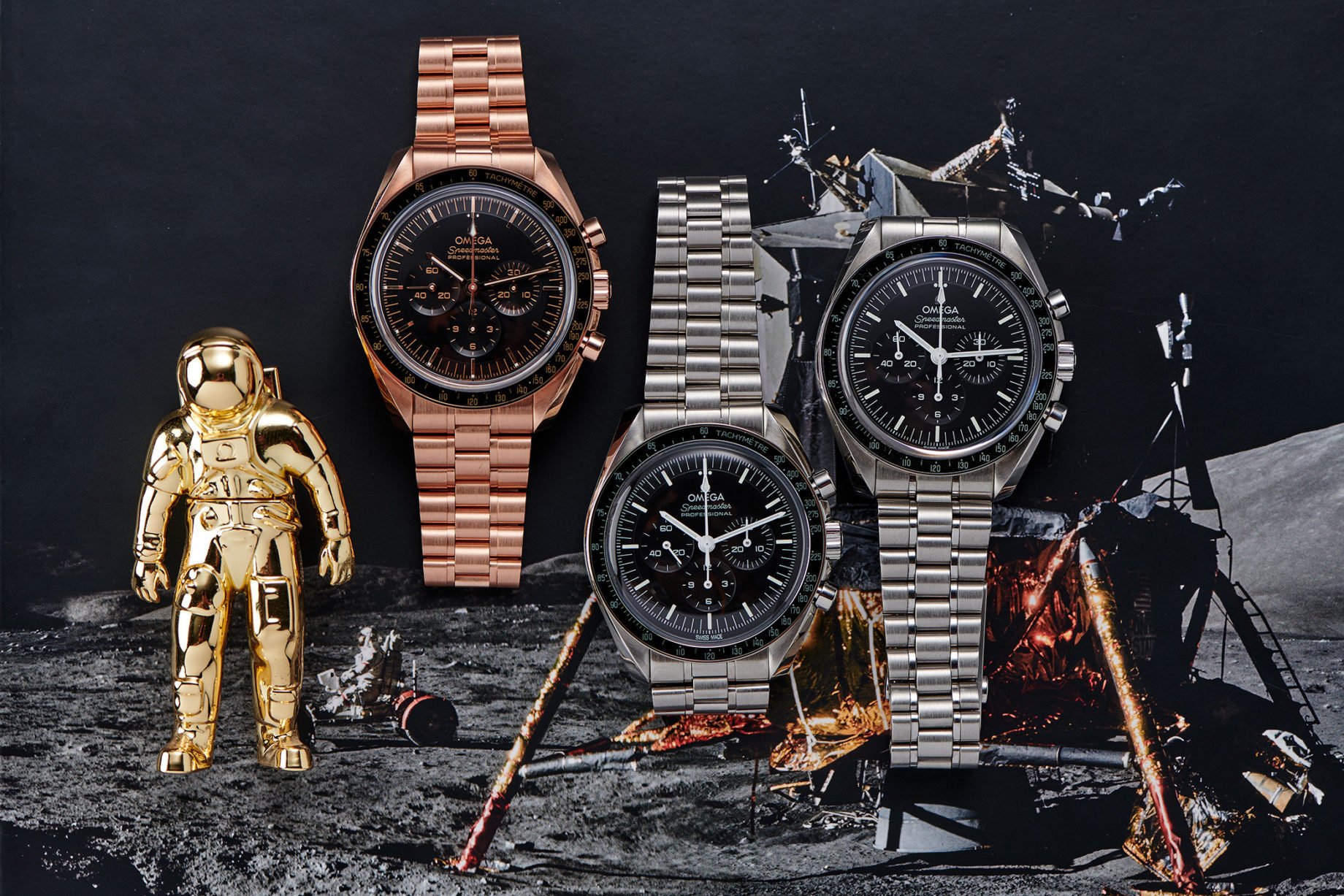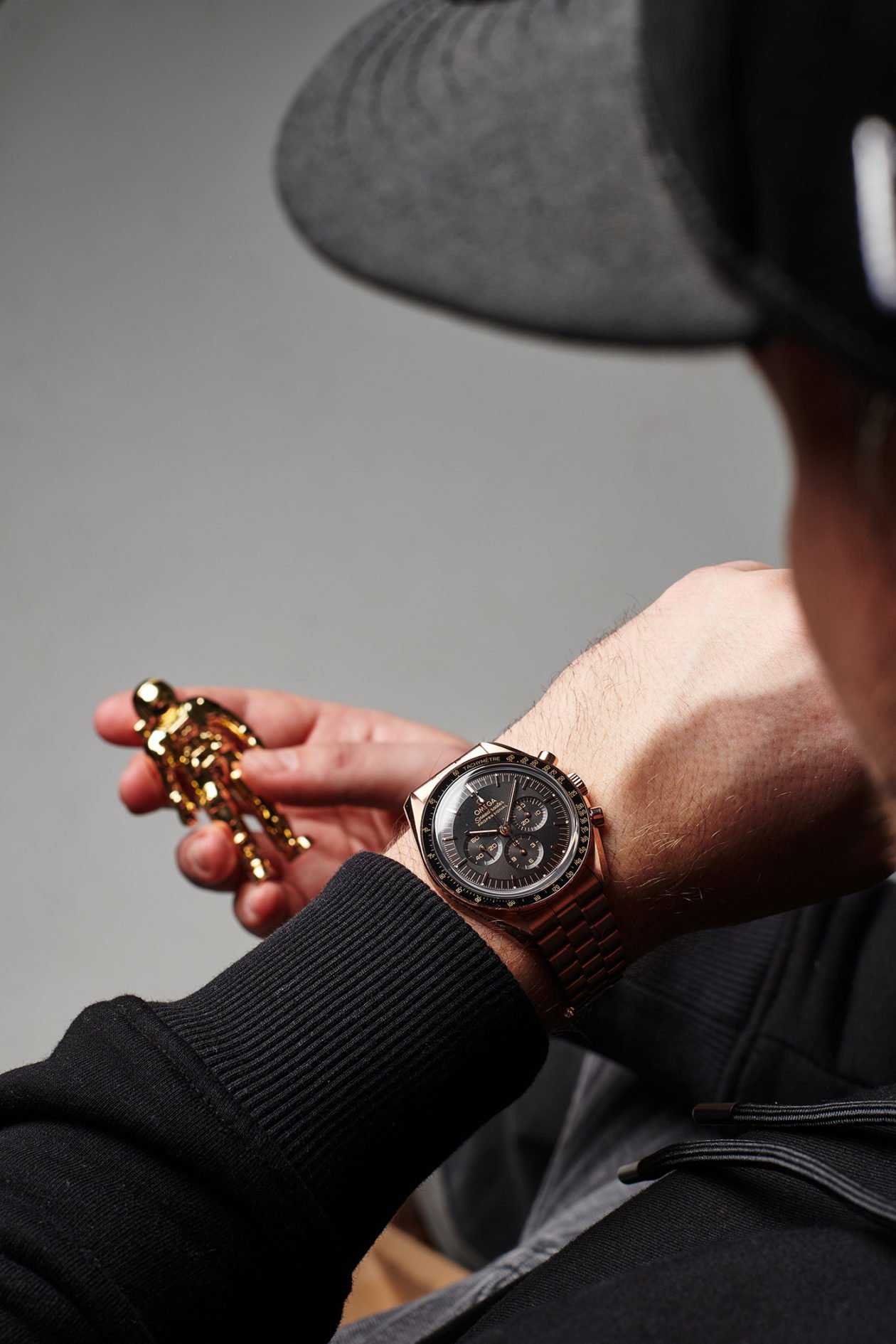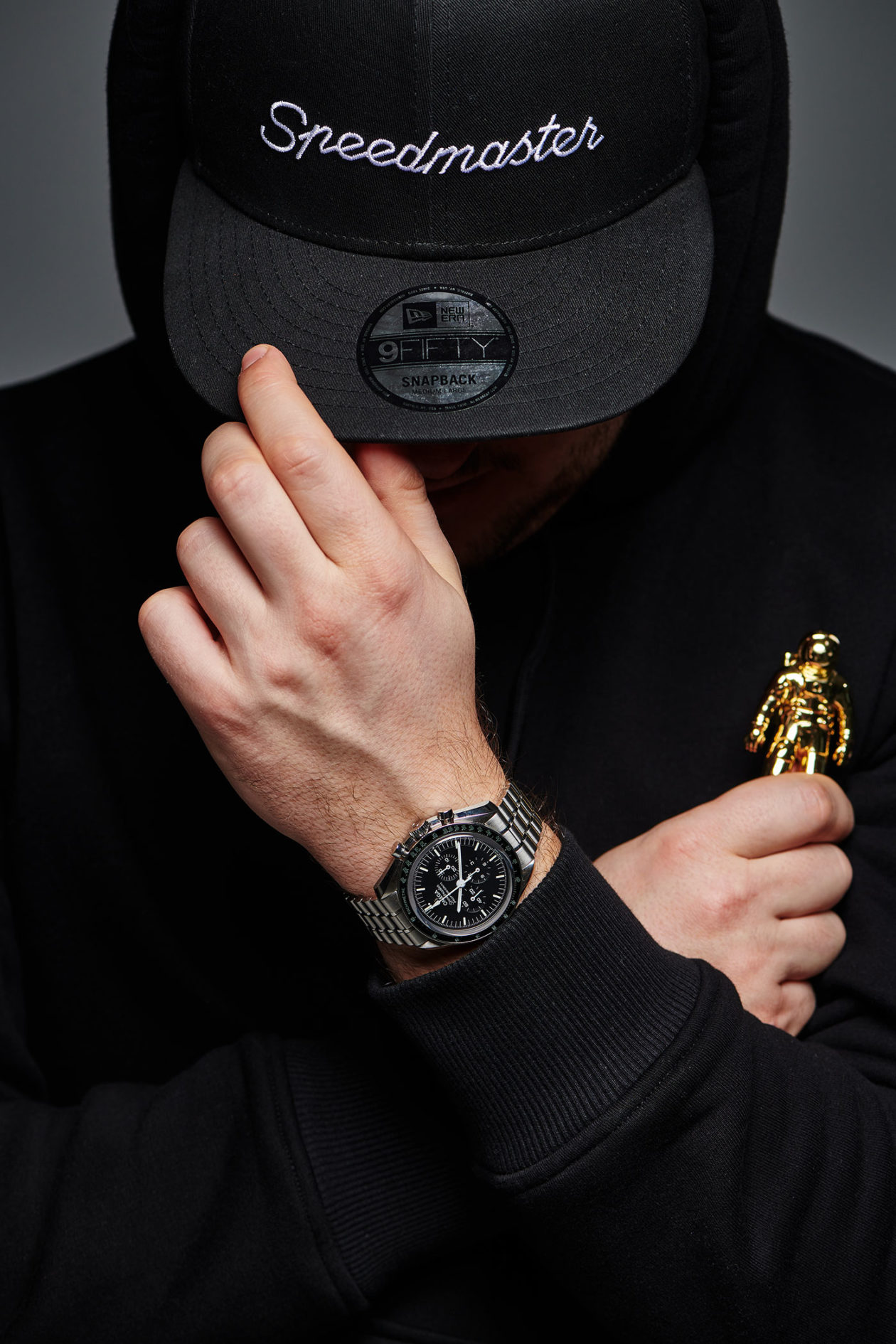 Test watch provided for tests by Omega Boutique Warsaw