Review

Carl F. Bucherer Patravi ScubaTec [live pics, price]

Debuted in 2013, the first divers' watch in Carl F. Bucherer's portfolio definitely stands out against a backdrop of the competition. Not only because of its origin, but first and foremost because of its design. Is that enough to gain new fans?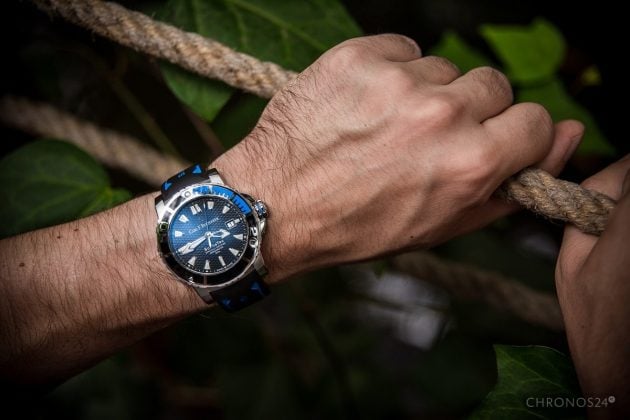 Divers' watches alongside classic models are the most popular types of watches in the world. It's a small wonder then that they are offered by virtually all significant brands. Most of them, despite being equipped with advanced features for divers, have very little contact with water and conquering underwater worlds often comes down to wishful thinking. Nevertheless, manufacturers are still setting new water resistance records and adding new features, trying to excel one another. Last year, the ScubaTec model made by Carl F. Bucherer (CFB) was added to the underwater collection. We are verifying how does it stack up against the competition.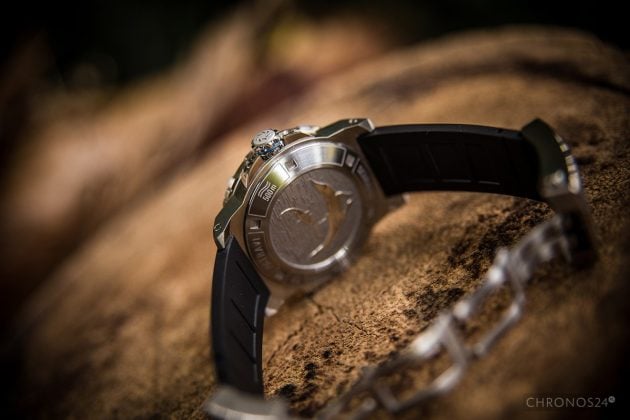 Carl F. Bucherer
About the history of company founded by Carl Friedrich Bucherer we were writing HERE, when we visited it's building in Sainte-Croix. Established in 1888 in Lucerne manufacture has been making watches since 1919. At the moment CFB employs about 150 staff with production volume oscillating at around 20,000 timepieces per year. It offers elegant, as well as sports models for both men and women.
Design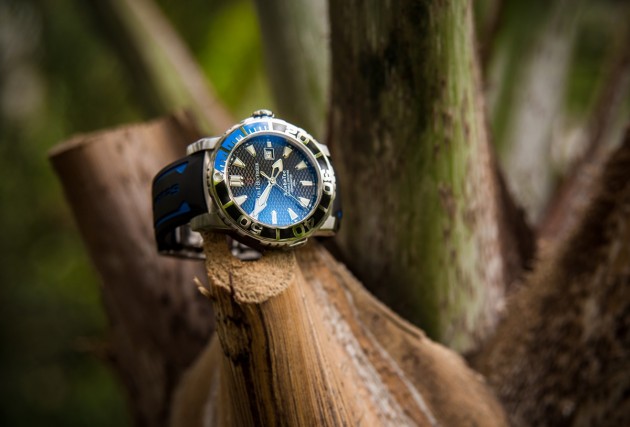 Its unusual design makes the ScubaTec stand out. Mainly, thanks to its wide, unidirectional rotating bezel with ceramic inset and large 20, 30, 40 and 50 numerals. You may like it or not, but that's what makes it extraordinary and impossible to confuse this timepiece with the competition. Its dial has been decorated with unusual texture reassembling in shape joined together stingrays, which can also be seen on its full, screw-in, engraved caseback.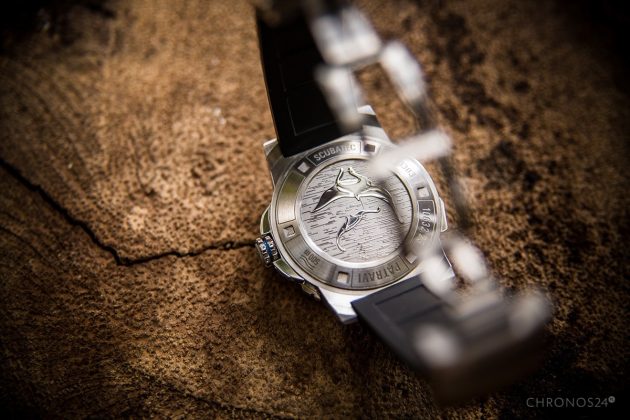 Black dial is boasting spatial, polished triangular indices (one point slightly rounded) with its lateral faces splitting sideways. Increased surface combined with a decent amount of superluminova make it seem to glow even in direct sunlight. Luminous material also has been placed on its bezel and the hands (central second hand; large, partly skeletonized hour hand and minute hand) making it very easy to read in poor light contitions. Unfortunately, the minute hand covers entirely the date window, when it goes over it.
Between crown guards mounted to the case we'll find grooved crown with a little notch in corresponding blue colour. It looks flawlessly, however, while operating it, the little grooves dig into the skin, making it not very comfortable to use. On top of that, the edge of the inner part of the lugs is a little bit too sharp for my liking.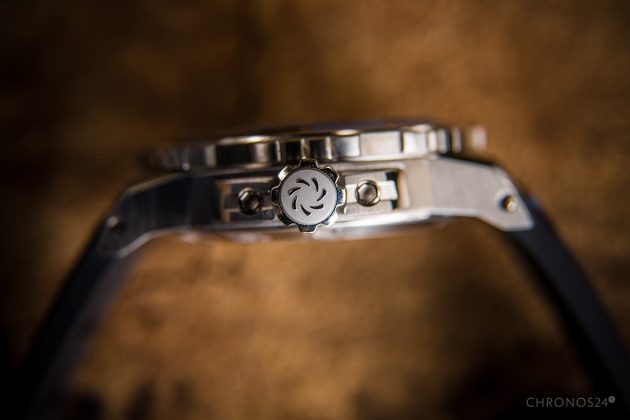 An automatic helium release valve, useful for divers, is featured on the case at 8 o'clock.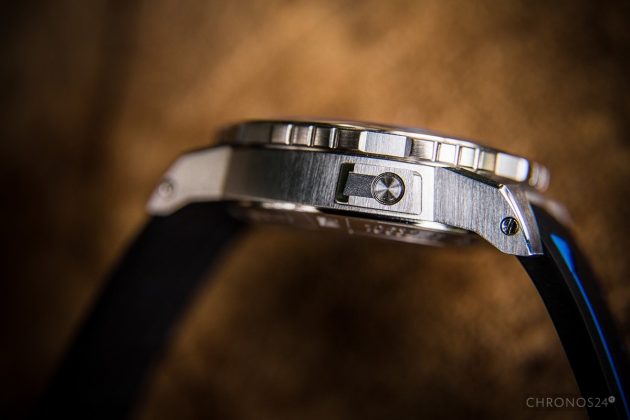 The ScubaTec is available on a bracelet or a rubber strap. Because we have been mainly reviewing watches on bracelets, this time we went for a black, rubber strap version, with embossed, blue coloured model name and surrounding lines. It was performing great, it was light and soft and even after over 2 weeks of wearing, strap remained as good as new.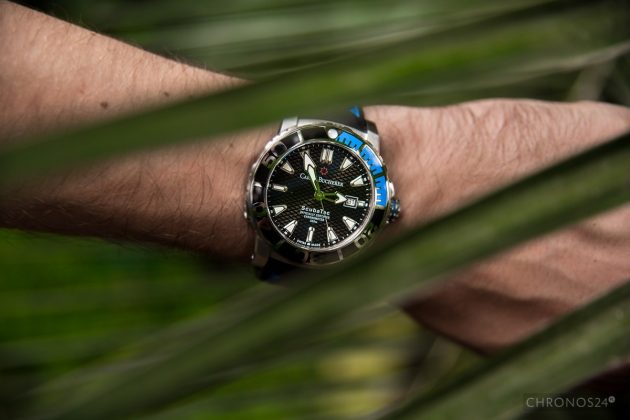 Mentioned strap is ended with a deployment buckle. There is an additional metal link at one end, allowing extending it, and making fastening easier while wearing it on a diving suit. The other end features integrated adjustment system; you can see how it works in the video attached at the end of this review. Both the strap and the buckle unite with the case, perfectly fitting the wrist despite the buckle being somewhat too wide in my opinion.
Movement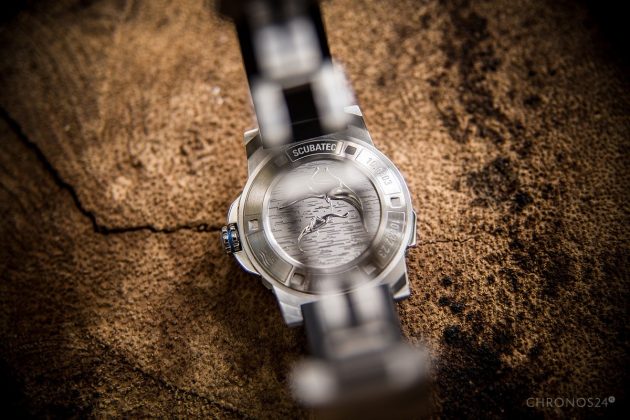 The stainless steel case of ScubaTec is 44,6mm wide and 500m water resistant, with CFB 1950.1 ETA based movement (25mm diameter), featuring 38h power reserve inside, which is a real concern for me. While using my watch less actively at weekends, I would have to set it again or place it in a watch winder. Considering the fact that CFB has a little spare space in its case, it could easily accommodate a 48h power reserve calibre. Although, as far as the accuracy is concerned, its the best timepiece I had a pleasure to review so far. The COSC certified movement, when fully wound has lost only 1 sec. within 24h. Unfortunately, the next day it increased to 4 sec. I am aware that calibres should always be adjusted rather to go fast then slow, even though, I'm full of admiration for the accuracy of the tested unit.
Impressions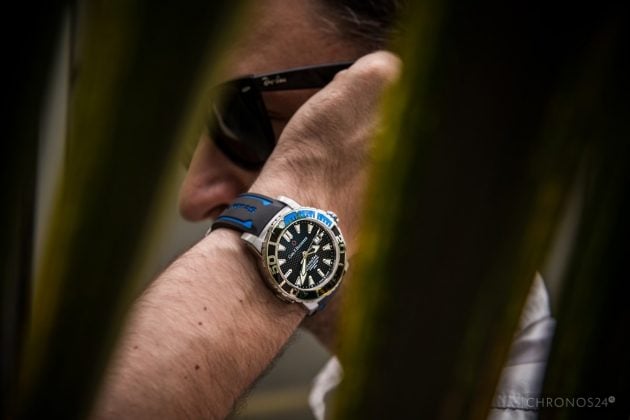 When I saw the photographs of ScubaTec for the first time, I had mixed fillings. The wide polished bezel, rubber strap with blue insets, the dial pattern and the shape of hands, all of that seemed "different". This feeling mainly came from the fact that the market is dominated by the two supremely "ruling" divers' watches: Rolex Submariner and Omega Seamaster Planet Ocean. All other models (I'm talking here about those most popular) are more or less similar to them. ScubaTec brought a breath of fresh air into the world of divers' tickers. Not only that it fits the wrist perfectly, but also it doesn't pretend anything. I'm almost certain that if there was a more recognizable brand's name on its dial it would sell like hot cakes.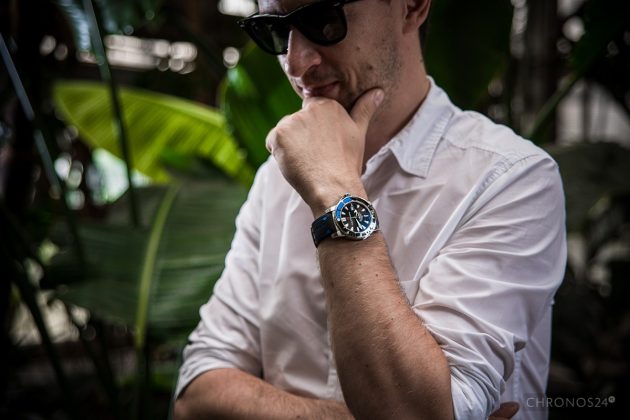 With the price exceeding 5.000Euro, it's not a timepiece for everyone. It will be chosen by those, who would like to have a really distinctive one, or by the lovers of family-controlled brands, or lastly those who already own a few watches and are looking for something less mainstream. Personally, I only regret that Carl F. Bucherer hasn't decided to use the A1000 in-house movement, which would justify its relatively high price.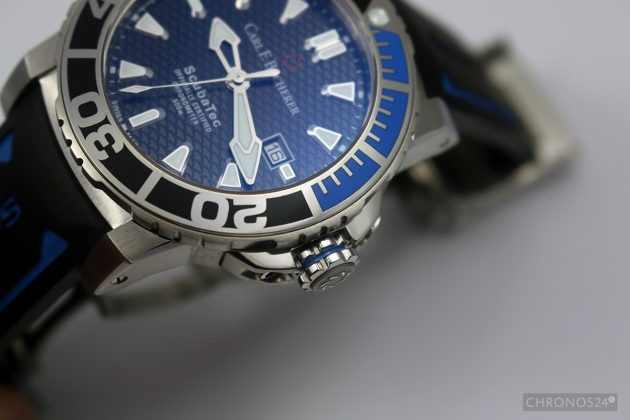 In (+)
– distinctive design amongst divers' watches
– strong luminova
– fits the wrist well
In (-)
– price is too high
– modest power reserve
– skin-digging crown
Carl F. Bucherer Patravi ScubaTec
Ref: 00.10632.23.33.01
Movement: CFB 1950.1 (base ETA), automatic winding, 38h power reserve, 28.800 A/h, central second hand, date window
Dial: black with applied indices, hands filled with luminova – hour hand skeletonized
Case: 44,6mm, steel; sapphire crystal; full, engraved caseback
Water resistance: 500m
Strap: rubber, with blue lettering ScubaTec
Limitation: —
Price: 22.620PLN
Watch provided by Jubitom, distributor of Carl F. Bucherer in Poland.
Photos: Adam Gawenda, Tomasz Kiełtyka