Review

Officine Panerai Radiomir 1940 42mm – PAM00512 [live pics, price]

Panerai is being introduced into the society. The brand, until now associated mainly with bulky sports watches, has added a more casual model to the collection, which I had a pleasure to review.
Thinking about last Christmas makes me smile. I got the first "present" quite early in December, received for testing purposes, PAM 512 was a real treat to my eyes and my wrist for over three weeks undeniably making other gifts insignificant and causing them to end up in the watch winder. Well, if it comes to Panerai, you either love it or hate it – I would definitely placed myself amongst its lovers. Until now the manufacturer pleased us with hefty, macho-style tickers matching Sylvester Stallone's or Jason Statham's image, but this time it decided to aim at buyers with more classic taste. The PAM 512, equipped with relatively (as for this brand) small P.999 movement and 42mm case can easily be and addition to elegant outfits and become a businessman's watch.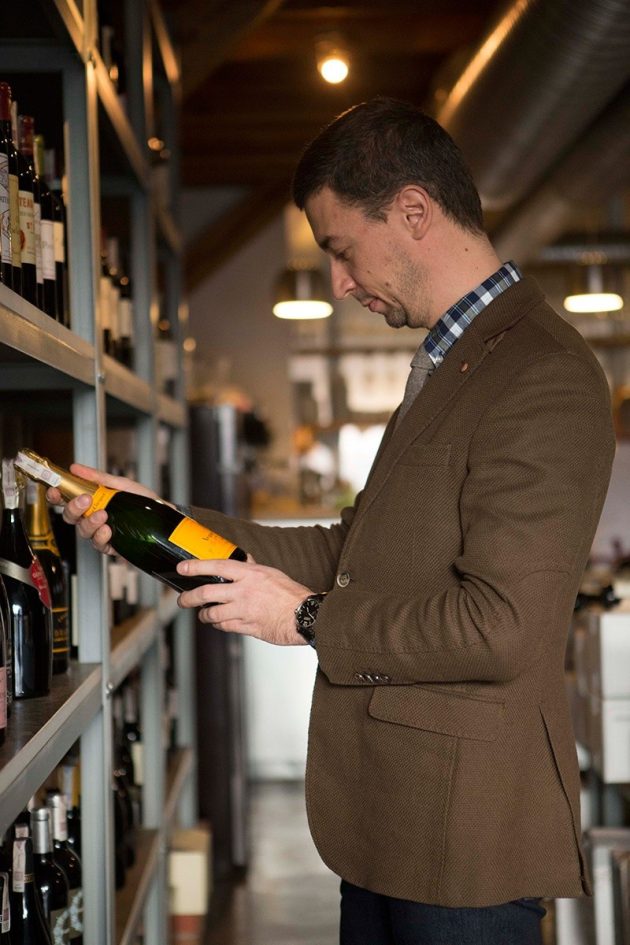 Radiomir's history
The Radiomir line of PAMs is named after the luminous substance applied to the dial and hands, after one of its ingredients to be precise – Radium, discovered by Marie Curie. Despite its radioactivity, Radium was used in Italian manufacturer's watches since the 1950s. It seemed to glow during the day, becoming even more visible at night, of course. Such feature found its application in the military making it an important part of soldier's equipment, especially divers. Luminous material in the Pamerai Luminor, made some time later featured Tritium – the element, whose half-life period is 12 years.
The first Radiomirs were powered by Rolex movements, with whom Panerai cooperated closely at that time. Pieces from 1938 made for Italian Navy featured 47mm wide cases with lugs welded to it and a screw-in crown. In 1940s, the wired lugs were replaced with another design, known from recent models, which in combination with a cushion-shaped case inspired the Radiomir 1940 collection, including the reviewed unit.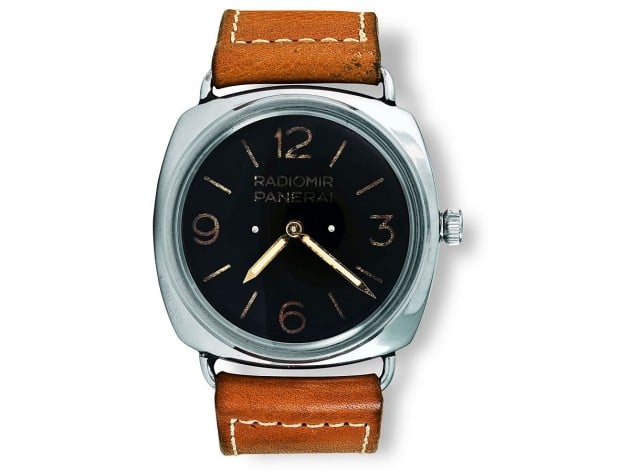 Panerai makes civilians' watches only since 1993. Before then, they were worn exclusively by army members. New models, released year after year are so similar that only small number of people is able to tell the difference. The tested 512 piece doesn't give such trouble though; it stands out from its namesakes mainly because of its size. Usually, Panerai's cases oscillate around 44-47mm, a smaller 42mm unit used here gives it more formal character and makes it more appropriate for a suit.
Design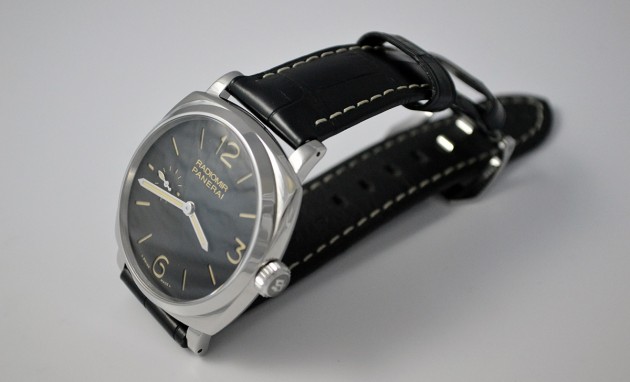 If I was to describe the dial, I would say "100% Panerai" as it contains a distinctive seconds sub-dial as well as 12, 3 and 6 hour indices made with characteristic Officine Panerai (OP) font, to finish with its two-layered, so called "sandwich dial". The first layer is covered with luminous material glowing through the indices cut out in the second layer. Once two hands are added to it, we get one of the most readable dials I know, agreeing with the brands DNA and history.
For testing purposes I received a stainless steel version (there is also a gold one) matched with navy blue with white stitching leather strap. Its case is cushion-shaped referencing to historic models.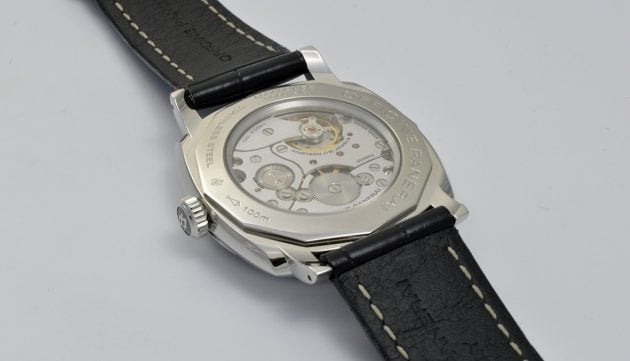 What I like about 512 is that Panerai managed to combine the history with the present, to be more specific its 1940s design with a modern in-house calibre. While we're talking about calibres – the manufacturer recently presented many own movements making its position on the market stronger and showing that The Richemont Group (OP's owner) has high hopes for it. On one hand I would prefer that Oficine Panerai stayed a small, Italian, family-owned brand; on the other one I'm aware that it would probably not be able to raise enough funds needed to make its own calibres and to promote itself globally.
Movement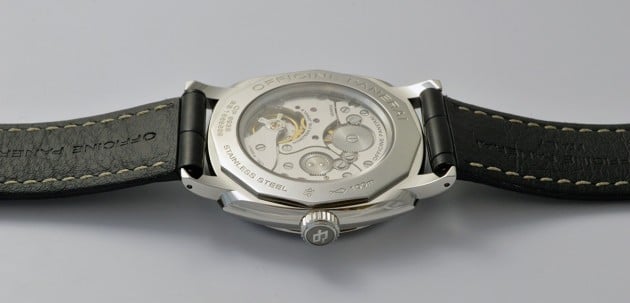 If we take a look inside our specimen through the glass caseback, we'll find designed and assembled in Neuchâtel manufacture P.999/1 movement, debuted in 2009, remaining the smallest in-house calibre in Panerai's offer I guess. Its dimensions make it ideal for more standard-sized pieces, if you can say that about PAMs at all (smaller in both diameter and thickness).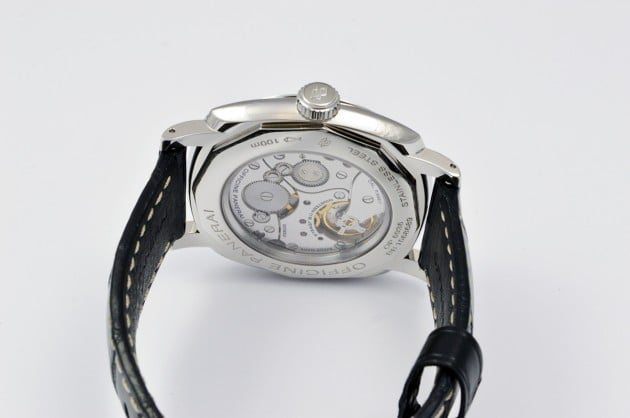 Almost all owned by me watches are automatic, however, I must say that I got used to Radiomir's hand-wound movement quite quickly making the process itself a pleasurable evening routine. Just a few turns of the crown and PAM can run continuingly for 60hrs (that's the power reserve provided by a single spring barrel). The P.999 itself ticks with 3Hz frequency and contains 154 elements. Its heart is protected by the INCABLOC® shock protection system.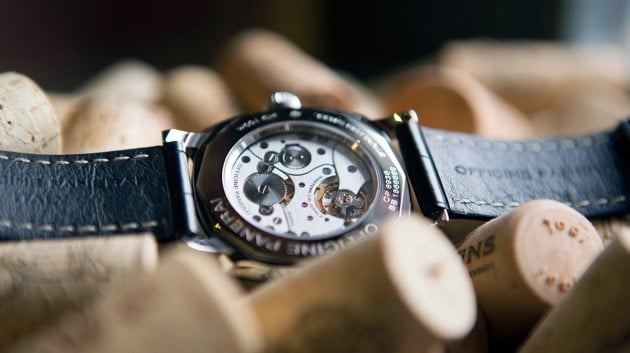 In case of this particular model I haven't checked its accuracy thoroughly (it ranged approximately 3-7sec/24h, so not bad at all). It's due to lack of minutes scale and seconds hand, which reminds that 512 has been created to pleasure the eye, not to compete with an atomic clock.
Impressions
Those who know me are aware that Panerai has been my favourite brand for a log time. They also know that until now I was almost an orthodox lover of Luminor models with characteristic crown protection. I say until now, cause 42mm-sized Radiomir is the first watch from this range I could happily wear with more formal outfits.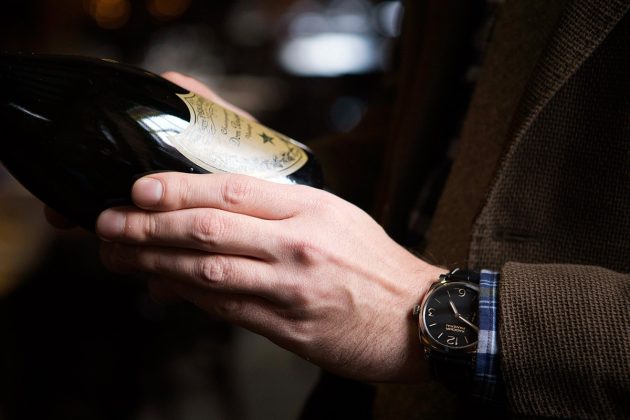 The cushion-shaped polished case (unfortunately, very easy to scratch), diamond-shaped crown marked with the OP logo; simple, readable dial with distinctive indices; seconds sub-dial at 9 o'clock and the sandwich structure… On top of that glass caseback revealing its in-house movement. What else could you possibly wish for?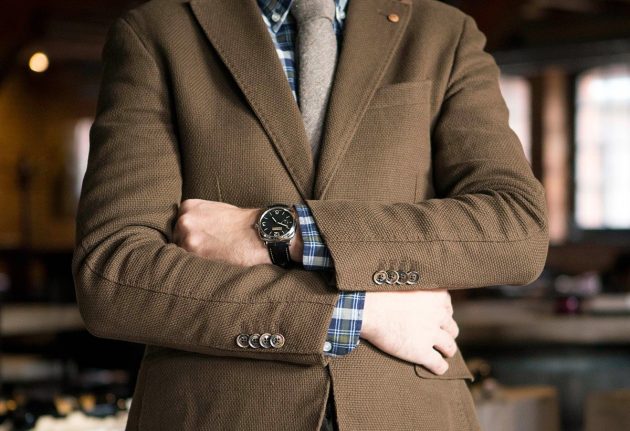 It had been a please to wear the reviewed unit for nearly a month, which was enough time to get used to it. In my opinion 512 is a decent timekeeper and as for myself being sports watches lover I like it for its casual character with a touch of aggressiveness. However, it doesn't change the fact that if someone offered me a swap for a Luminor (PAM 312 for instance), I wouldn't hesitate.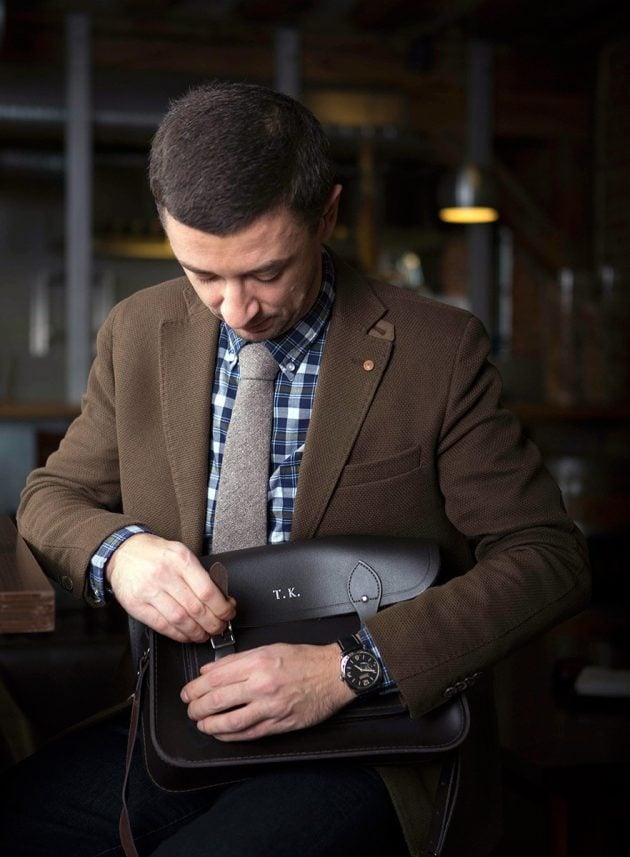 A scratch on the glass
Of course, I also have some objections to the tested PAM, by no means to the whole composition, or the design, but to the quality of one of the hands. Maybe it's due the fact that this is a pre-order, but in the picture below (I'm sorry for the quality) it can be seen, if looked at a certain angle that the minute hand's inner edge is jagged at a short length. In case of a watch with this price tag, the quality control department should have spotted this. This was slightly spoiling the pleasure of spending time with PAM.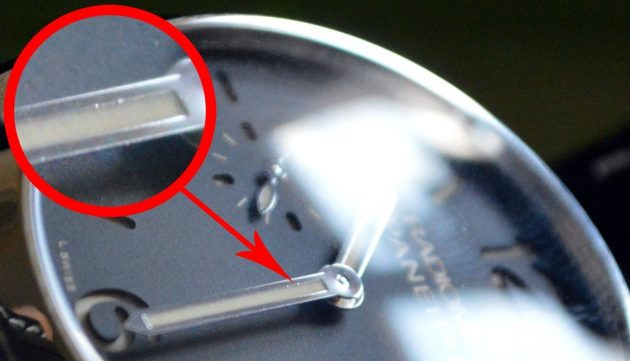 In (+)
– Perfect size for an average Joe
– Casual watch with character
– manufacture movement
In (-)
– case easy to scratch
Officine Panerai RADIOMIR 1940 PAM00512
Ref: PAM00512
Movement: hand-wounded P.999/1, 60h power reserve, 144 parts, 21.600 A/h, small second
Dial: black, "sandwich" dial
Case: 42mm, steel, cushion-shaped
Water resistance: 100m
Strap: aligator, with white stitches
Limitation: —
Price: 5.800 Euro
Watch provided for testing by Officine Panerai
We also thank restaurant Winebar Lofty for help in photo session.