TOP 5

Summer holidays-ready watches of 2021

The long awaited summer holidays are here – hopefully full of sun, travels, sand, water, some drinks with an umbrella, less social distancing and a perfect, summer-time watch. Here are our picks for 2021.

Summer of 21 is thus far mighty hot, bright sun, unpredictable weather, Euro 2020 (in football… or soccer), upcoming Tokyo 2020 Olympics and, or rather most of all, relaxation and recharging our vital batteries. When on vacation, we tend to forget about everyday problems… but we mustn't forget about a cool watch. Sure – happy people don't count the time – and on holidays we're as happy as it gets, however… If you're as enthusiastic about watches as we are… Hereby we present you a very subjective list of our favorite watches for the hot days and months ahead, be it by the pool with a glass of lemonade or doing something active. Whatever's your choice, enjoy responsibly and have fun!
TAG Heuer Aquaracer 300
Presented this year at the digital Watches & Wonders, revamped Aquaracer collection might not be TAG's main bread-and-butter (that is reserved for all the automotive inspired watches), but for vacation it is just a great choice. Sporty diver's watch with proper water resistance and an eye-pleasing design goes perfectly with a tanned wrist, whether one prefers green titanium model, regular steel in blue or black or a limited, vintage-inspired Tribute to Ref. 844.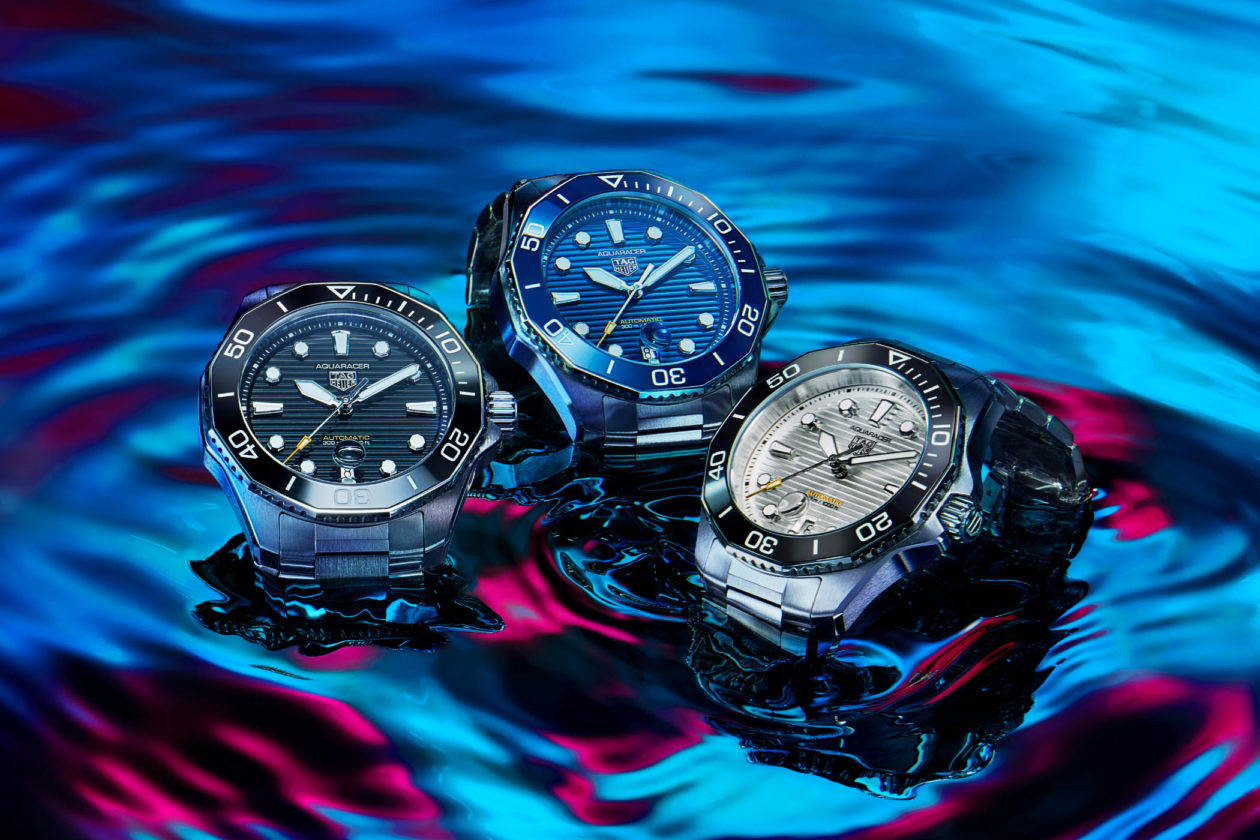 ---
Casio G-Shock Transparent Pack
When your free time is spend active, G-Shock is always the right choice. Whatever happens (we do not suggest to try) the watch prevails. Almost mythical G-Shock's durability and resistance sometimes goes hand-in-hand with a tasty design, but the Transparent Pack is on a next level – and we love it! Tree of highly respectable Casio models – the GA2100, GA700 and DW5600 – were cladded in transparent plastic, creating such a cool level of… coolness, and lightness too. On the wrist a see-through G-Shocks looks stunning, and that goes along with a very useful set of functions, for practically any possible holidays events.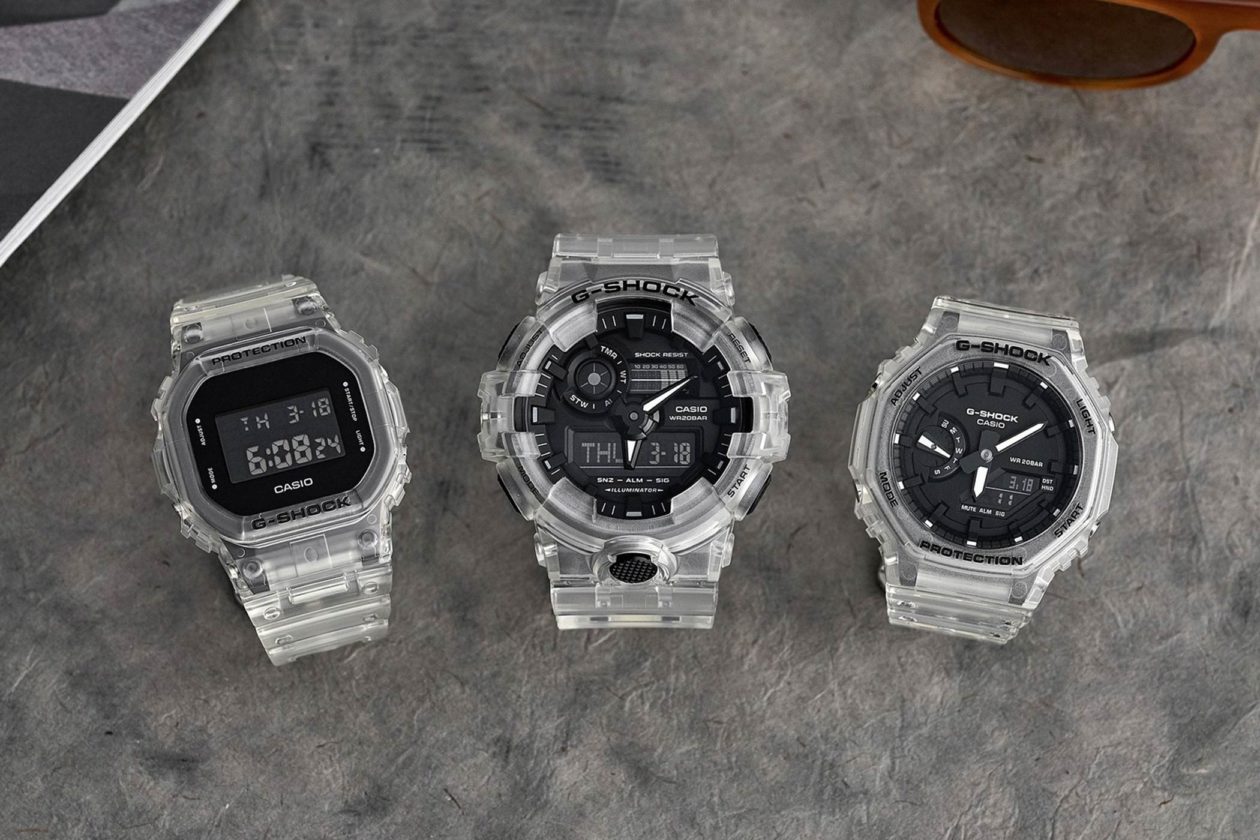 ---
Ralph Lauren Polo Watch "Bearfoot Negroni"
If it so that hotel's pool or any other source of water are merely a background for an Instagram photo, we have something for you too. Just one condition – a bit of chill and sense of humor, that is provided by white dinner-jacket dressed Ralph Lauren's bear (double-breasted too) on the dial of the Polo Watch "Bearfoot Negroni". There weren't many timepieces this year that made us smile so widely. And that smile has only been enhanced by a perfect mix of equal parts Campari, Martini and Gin. A classic Negroni.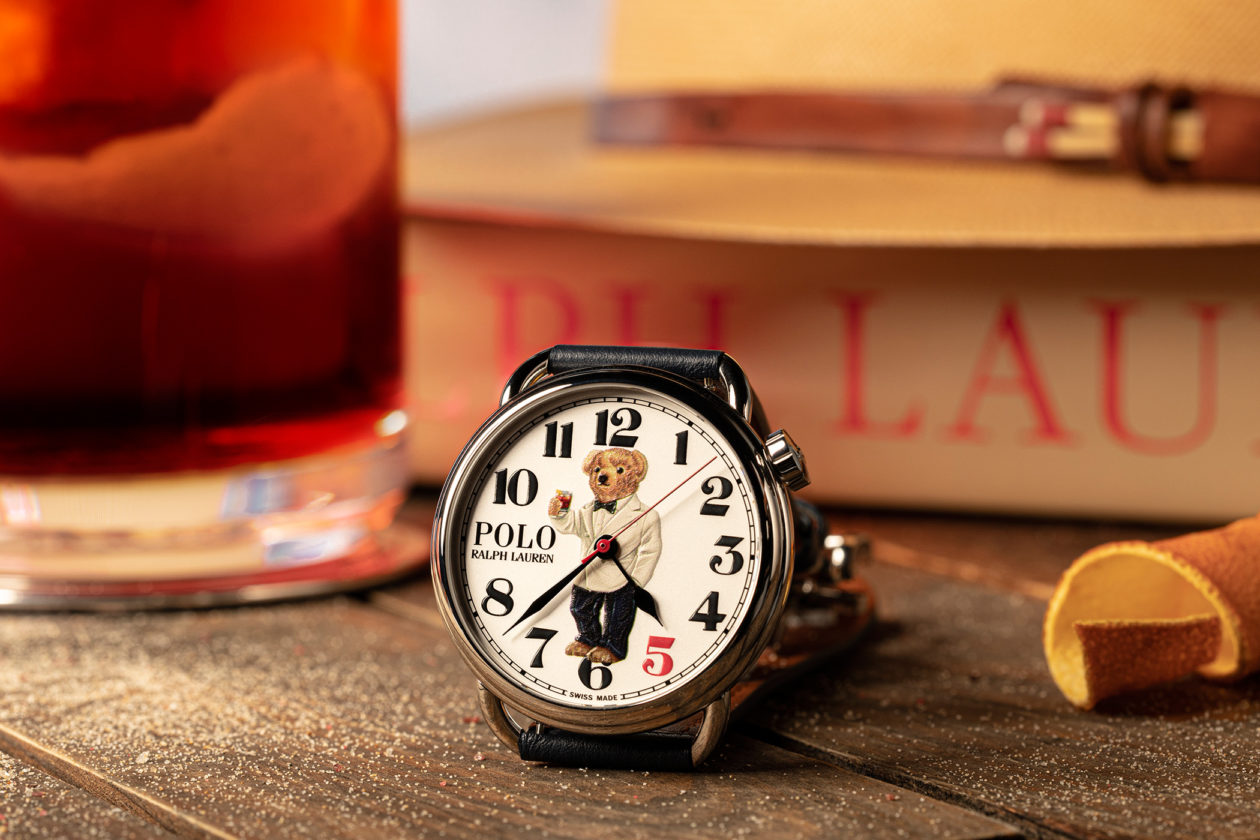 ---
Panerai Luminor eSteel
If ecology is dear to your heart (and it should be), than you can easily find some pro-ecological stuff in watchmaking nowadays. Just a few weeks ago Greubel Forsey announced that it stops using animal-leather straps in favor of plant-based materials, and many other companies work towards complete zero-emission of carbon dioxide. One of the leaders in eco-watchmaking has for quite some time now Panerai, regularly presenting new watches with some environmentally-friendly components. This year is a year of eSteel – recycled steel that's been turned into a case of a classic Luminor. Especially the green-dial version on a recycled PET bottles strap should impress your eco-crazy friends.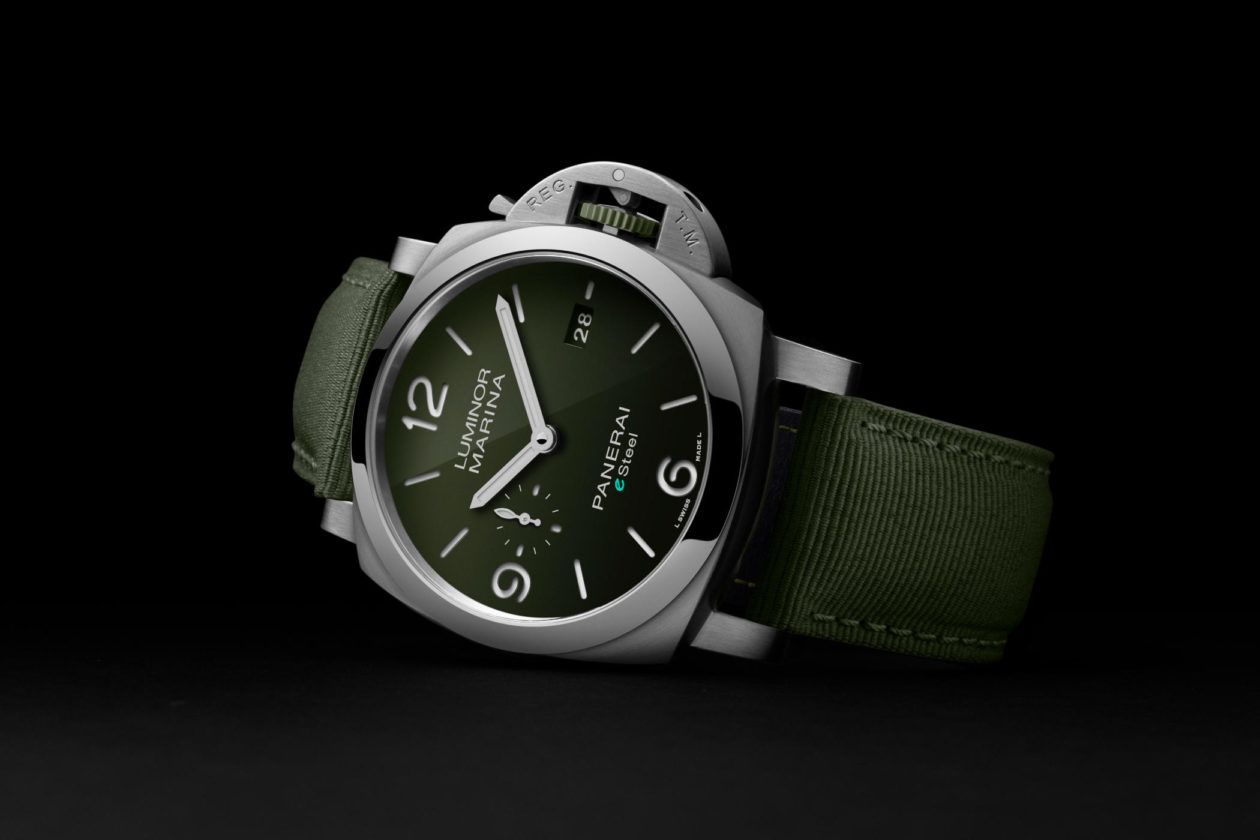 ---
Oris Divers Sixty-Five "Cotton Candy"
There wasn't a watch this year, that would makes us feel like Summer (in April) then the trio of new Divers Sixty-Five by Oris. Not that summer and cotton candy are particularly bonded – it is more about the general feel, the chill and fun. Bronze encased watches (and bracelets) come with a set of tree eye-catching, pastel-colored dials: lipstick pink, wild green and sky blue. Whatever you'd like to name them, the match with gold-colored case (38 mm in diameter) looks superbly tasty and casual – very summery so to speak. On top of that bronze has a tendency to "live" with the owner by changing the shade and thus gaining the so-called patina with time. Might just be a perfect holidays souvenir, especially if you go by the Sea or the Ocean.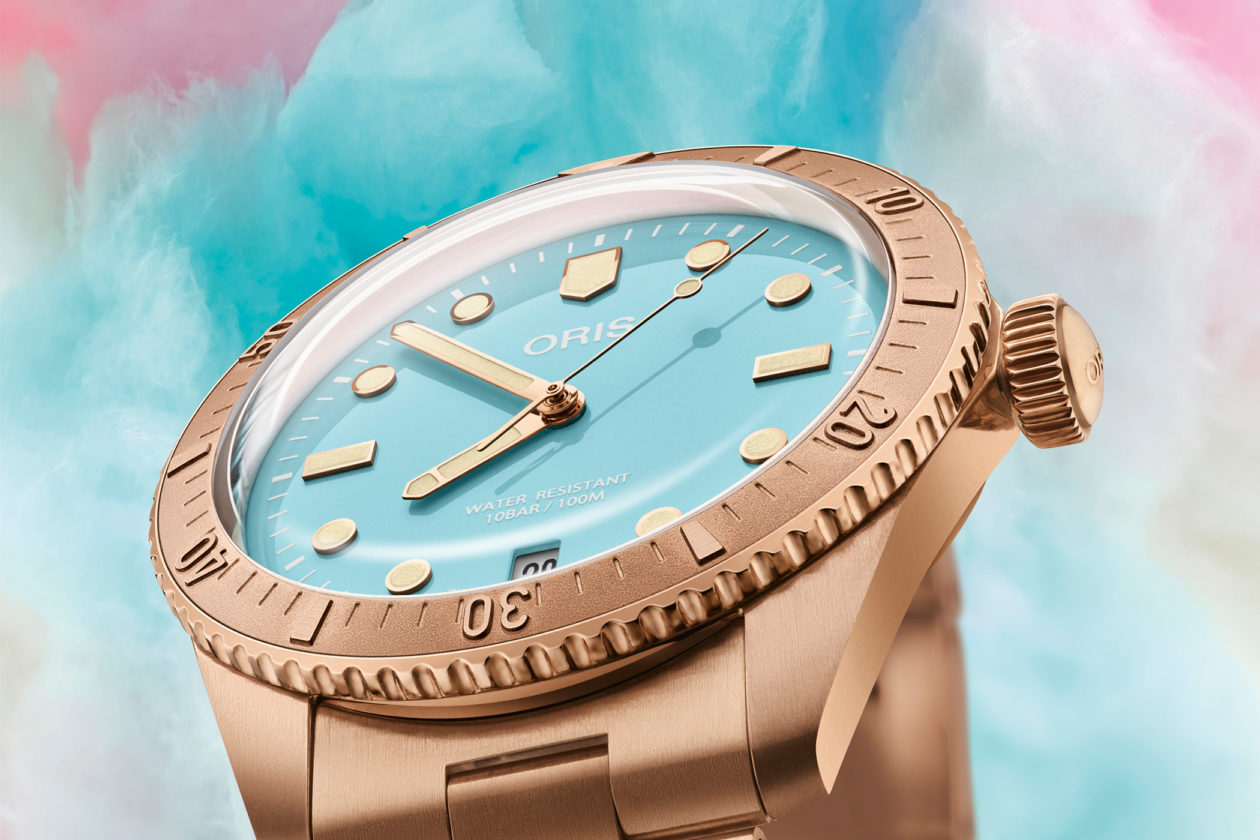 Happy Summer 2021 everyone!