TOP 6

Watches for the summer of 2023

Although the weather outside might not suggest it yet, summer is coming! And to go with it some of the perfect, summer-ready watches. Here are some of our favorites from this year.

Every year about this time we start to wonder at CH24, which watches would be a perfect choice for the upcoming summer's lazy mood and vibes. Although it does not feel like summer yet (at least here in Poland) it will get scorching hot soon, which in turn will make us complain on high heat rather than arctic cold. Summers is also a time for a change on our wrists, despite pretty much all watches nowadays being suited to wear all-year-round. There are however few important factors, that make a watch more suitable for summer heat, water and other holidays activities. We strongly believe vacations should be the time of total chill, be it laying on the beach with something nice and ice-cold (non-alcohol of course) to drink or actively hiking, surfing or exploring. Whatever rocks your boat, summer is the time of casual, also when it comes to the choice of the wrist-gear. So, without further ado, hereby we present our selection of the summer-ready timepieces, that we would gladly take on our free time outside the office. In random order.
Hublot Big Bang Unico Sky Blue
Hublot is one of those watch brands, that is almost immediately associated with sporty casual character. Fully light blue (or, as they call it, sky blue) Big Bang Unico adds a strongly summer scent to that. A typically shaped Hublot case is made of coloured ceramics, finished with polished and brushed surfaces, with some added titanium. 42 mm in diameter makes the watch fit for almost every wrist, especially that ceramic is light and comfortable to wear, here paired with an equally comfy rubber strap. Hublot offers the watch with a tried and tested Unico movement (automatic chronograph with 72-h power reserve) and an open, skeletonized dial. It is a watch that smells like holidays… on one of the great European rivieras.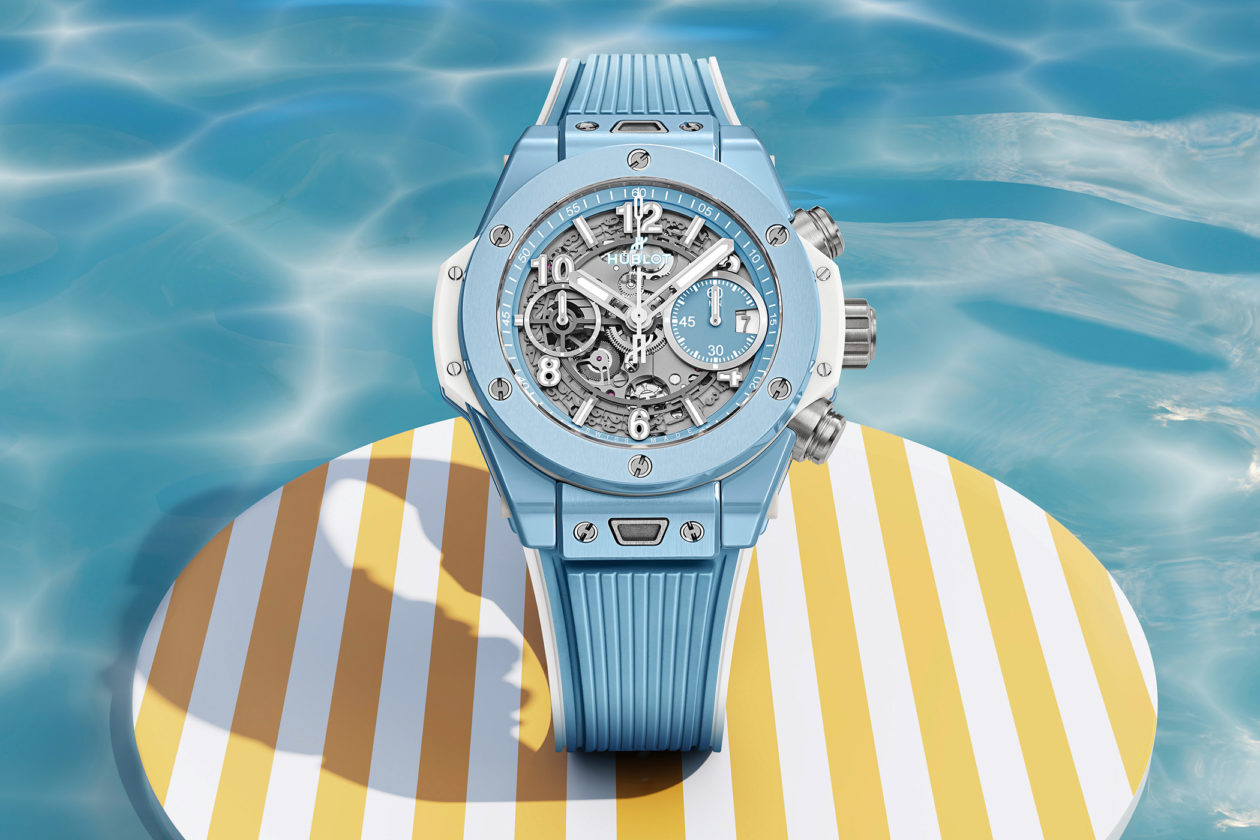 ---
Tissot PRX Ice Blue
We suppose we don't have to explain to you why light blue is the color so well evocative with summer. There isn't (probably?) a color that batter place with bright, summer light than this one. And if it is a tiffa… we mean the ice-blue, that's even better. Tissot used that exact shade of blue for the guilloche dial of the newest PRX Powermatic 80 – a watch, that is already, by all means, kinda iconic. Combined with an integrated, steel bracelet and case, it might just be the most epic version of the watch thus far. Perfect for long, hot, summer days. The PRX comes only on the steel bracelet for the moment, but you can easily grab one of the OEM rubber straps, busting the causal feeling even farther. The Tissot PRX Powermatic 80 Ice Blue is the all-round summer watch without a doubt.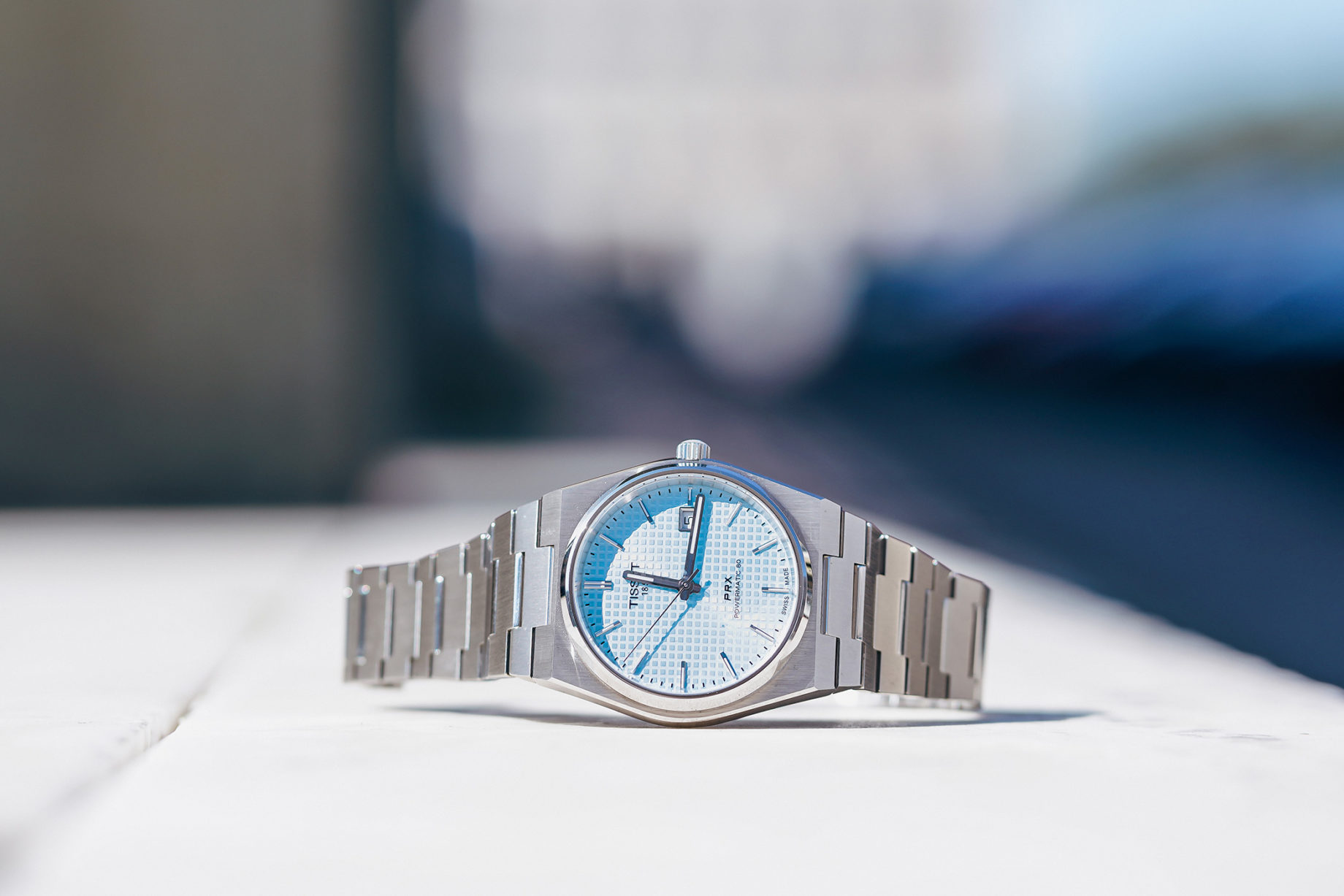 ---
Bulgari Aluminium Capri Edition
During the Watches & Wonders Geneva we saw a watch at Bulgari, that almost immediately made us think about this "Summer 2023" list. It was of course the Octo Roma, which especially paired with a rubber strap would make for a perfect watch for the hot months ahead. A few weeks ago Bulgari however presented a watch even more suited for our list. After all it is named "Capri". The watch, or rather two different models – a Solotempo automatic and a chronograph – are new additions to the Aluminium family. Therefore they come with aluminium cases (40 or 41 mm in diameter) equipped with a rather special rubber straps with aluminium inserts. The Capri Edition is however all about the colors. There is a navy blue bezel with Bulgari name and a gradient, blue dial with yellow details. Having that watch on almost indicate you should go for vacations to Capri, but it shall work just as well on in other summer destination.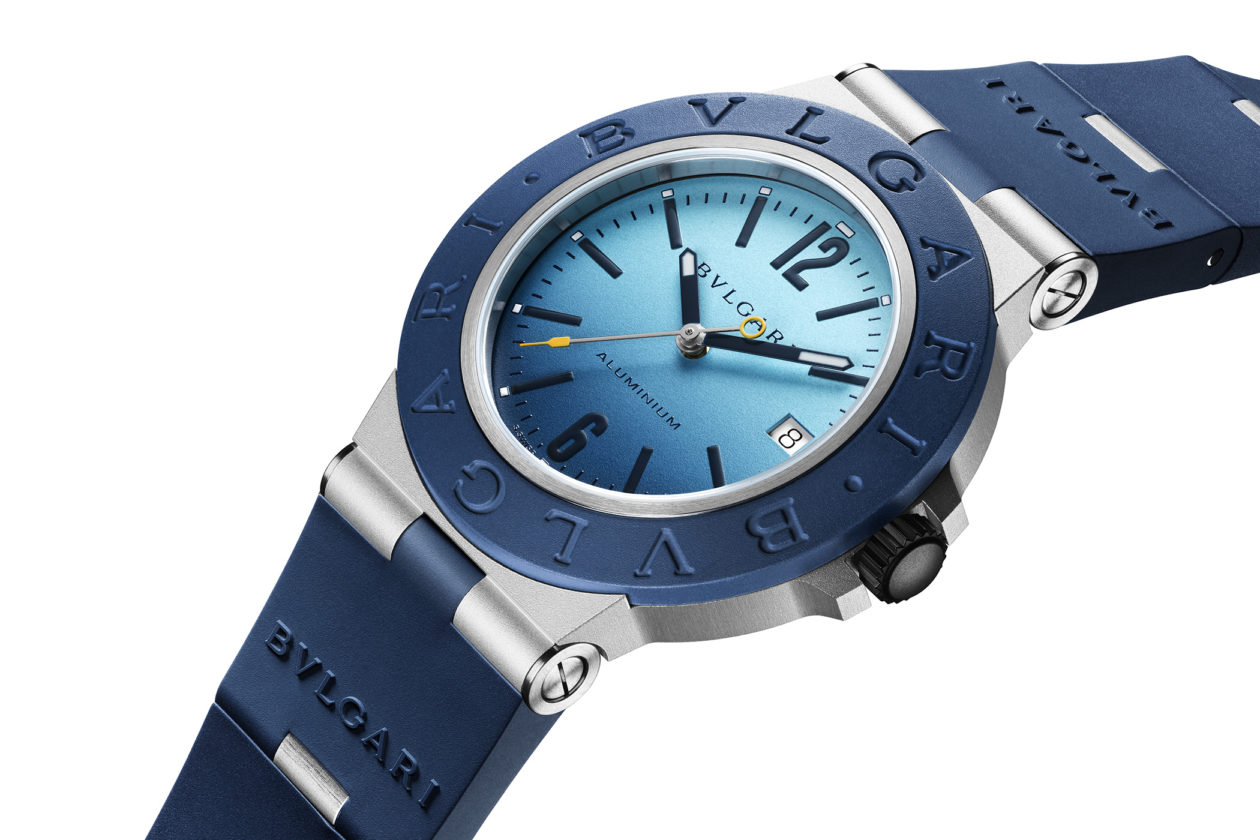 ---
Seiko 5 Sports SKX Mint
Any list of perfect summer watches can not be complete without Seiko – after all the Japanese brands serves us so many new pieces every year, there has to be something tasty and on-the-budget we could choose. In early 2023 a few new references joined the Sports 5 lineup, all in a smaller, 38 mm case. Amongst them there is the one that made us particularly happy and in-the-mood. The smaller, downsized "5" preserves most of the aesthetical details of the original watch, inspired by the iconic SKX reference. Therefore it is a sporty watch with some of the diver's watch detailing, like the turning bezel, "oyster" type bracelet and solid caseback. Out of 4 new references, we are especially fond of the Mint version. Green is still quite popular for watch dials, but usually quite dull in shade as well. The one chosen by Seiko is just simply cool, fresh and zesty – perfectly chilled but with an appropriate taste too.
---
Panerai Luminor Due 38 Pastello
Pastel shades for the summer – why not, especially when those are a very pleasant shades of blue, green or pink. On top of that packed rather unusually, in a shaped case of the classic Panerai Luminor, in it's smaller Due iteration. 38 mm Panerai watch might seam like an abomination, as those are typically large, men's watches with a solid military DNA. However, if you approach is not as radical, you might actually find those new Panerai quite fun. Not to mention they are steel watches on a steel bracelet, which is not common for the Swiss-Italian brand. On top of all that there is one more argument speaking for the small Panerai – Luminor Due 38 is a perfect unisex watch, suitable to be easily switched between you and your better half.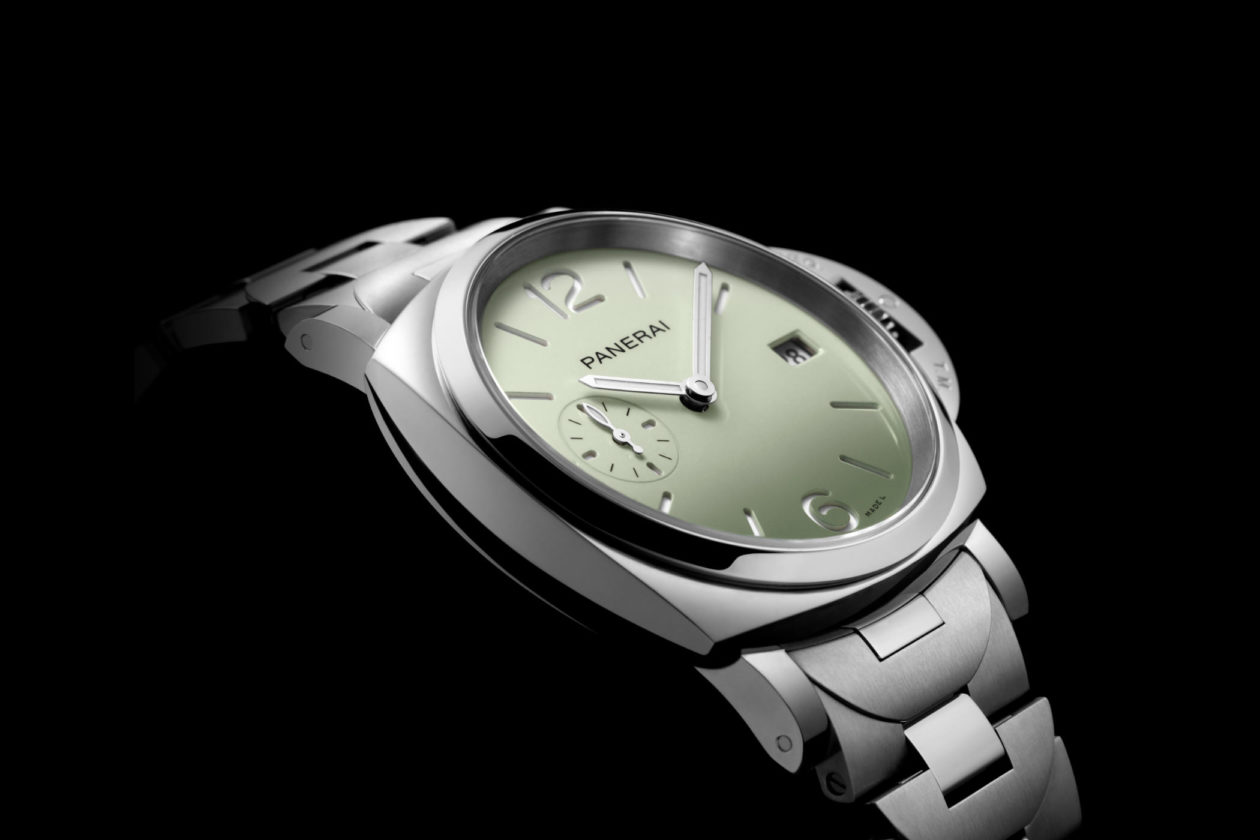 ---
Doxa SUB 200 C-Graph II "Divingstar"
A chronograph chosen for holidays might play many parts, for ex. measure the time between aperitivo and a dinner. Latest Doxa timepiece, the SUB C-Graph II offers not only that capability, but also a sporty feel, high water-resistance (200 m), steel 42 mm case and a choice of 6 very different dial colors (not to mention a choice between steel bracelet and a rubber strap). The dials come adorned with a sunray pattern and a set of rather cute nicknames, like the "Sharkhunter", "Caribbean" or the "Aquamarine". Our choice would be the bright yellow "Divingstar" with an equally yellow rubber strap. And if you won't even dive with it in the hotel's swimming pool, you should still have tones of fun.