"Watch of the Year 2012" – award ceremony
Speake-Marin, Omega, A.Lange&Sohne, Van Cleef&Arpels, Cartier, Frederique Constant, Jaeger-LeCoultre and MB&F triumphs at the 3rd edition of "Watch of the Year" by CH24.PL. The winners collected their awards in Warsaw.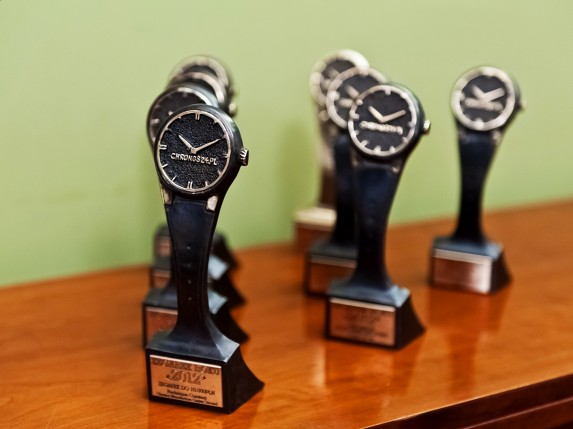 CH24.PL along with its partners, MANAGER MBA magazine and Polish Watch and Clocks Collectors Club successfully organized and executed third edition of "Watch of The Year" – competition dedicated to honor the best timepieces of the past 12 months. We are truly passionate about watches and watchmaking, so our main goal can't by any different than promoting knowledge about our beloved little micro-mechanical works of art. Awarding best of the best is our duty.
This year's edition final dinner gala took place last Friday (December 7th) in the same place, where it all started 2 year ago – Sobanski Palace in Warsaw, the home of Polish Business Roundtable Club. The irony is that the weather also decided to repeat itself – the guests were welcomed by the snowy ice-cold but none the less charming Winter. Warm and elegant interiors of the Sobanski Palace plus delicious cuisine by Amber Room restaurant fully compensated outside freeze and inevitably traffic-jammed city.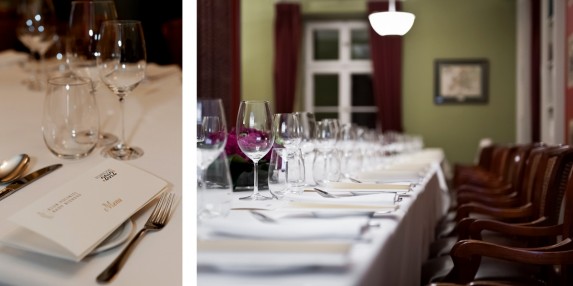 Before the guests could enjoy themselves with exquisite food and excellent Chivas Regal, statuettes went to the hands of happy winners. "Classic Watch" of 2012 turned out to be an independent Peter Speake-Marin and his Serpent Calendar. Receiving the award Peter highlighted astonishment and gratitude for honoring the work of independent, boutique manufacture.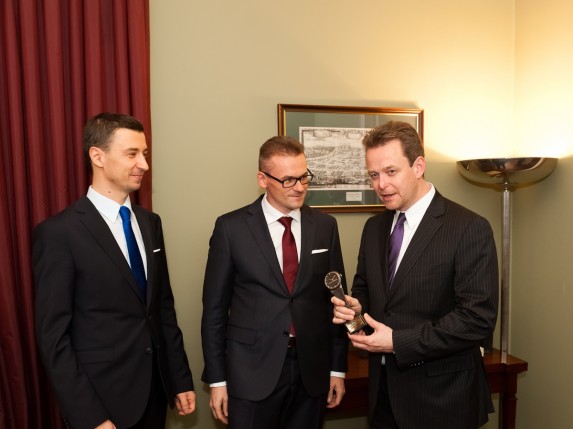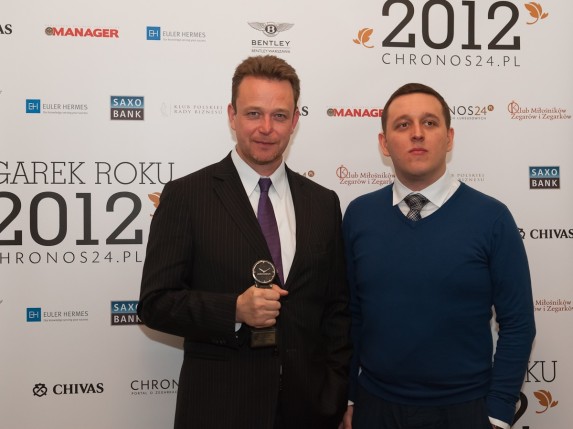 "Sport Watch" was a triumph of Germany based A.Lange&Sohne and re-designed Datograph Up/Down. In their workshops in Saxony village of Glashutte LANGE watchmakers create breathtaking timepieces, and the Datograph is a vivid proof.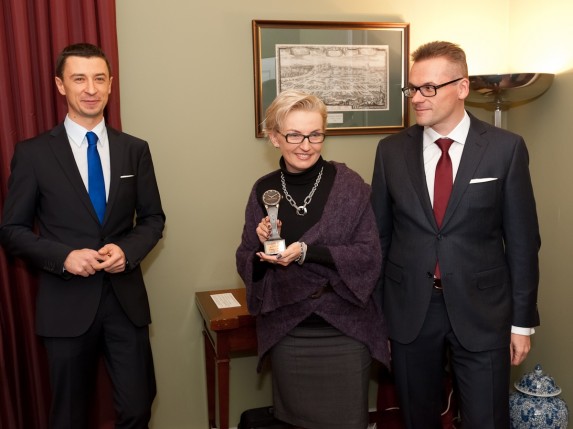 It is the same with best "Ladies Watch" – Midnight Poetic Wish by Van Cleef&Arpels. 5-minutes repeater, automatic figurines on the enamel dial and gold case paved with diamonds create special watch for a very special lady.
The "Watch up to 10.000PLN" category victory went to the manufacturer, who is almost unbeatable in creating high-quality mechanical watches in accessible price range – Frederique Constant. Calssic Manufacture equipped with an in-house movement and elegant design style is no doubt a great watch.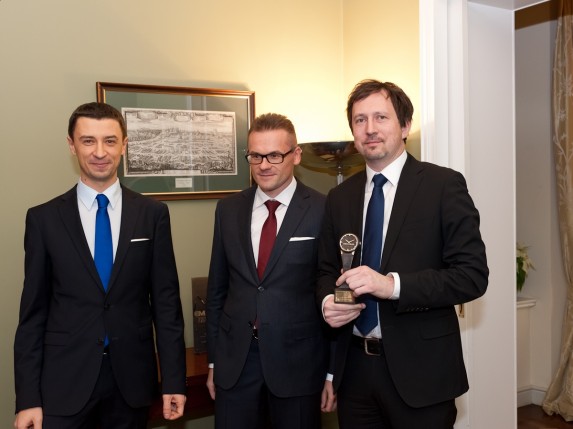 Best "Complicated Watch", by the jury decision, went to Jaeger-LeCoultre Duometre Spherotourbillon. The piece that could easily be discussed for hours, represents absolute top of watchmaking Haute Horlogerie – and it is our great pleasure to inform, that the spherical tourbillion by JLC was also selected Grand Prix "Watch of the Year" – the best watch of 2012. Both awards, on behalf of the Le Sentier manufacture, were collected by Helena Palej, PR Manager of APART.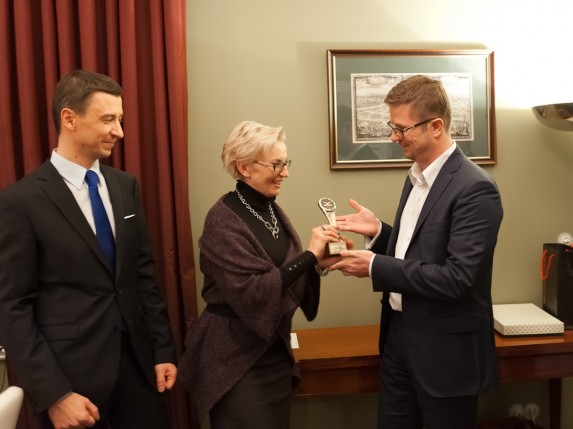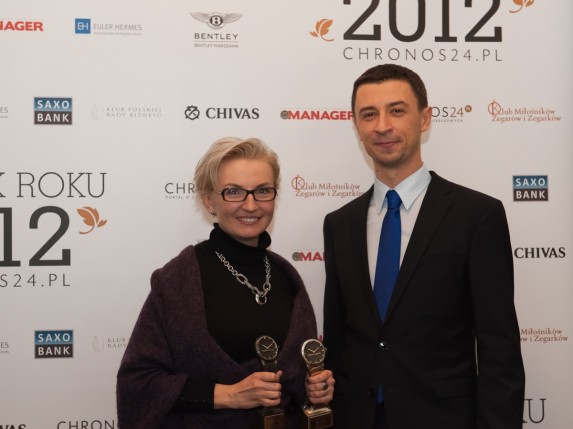 "Innovations in Watchmaking" is the new category, debuting this year. It will award all kinds of mechanical, design and conceptual innovations brought to life by wachmaking visionaries. The first one went to ID Two – an ingenious concept by Carole Forestier-Kasapi and her team at Cartier. It is a true revolutionary creation.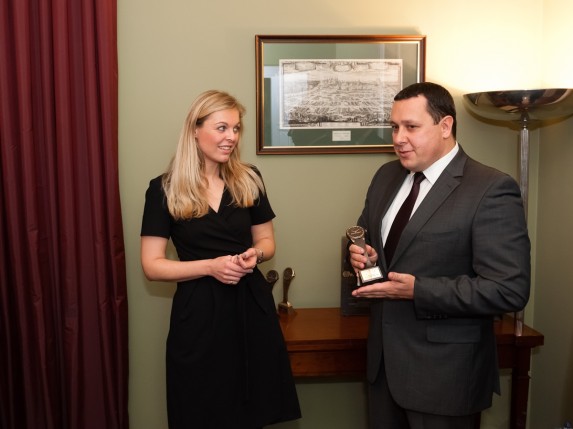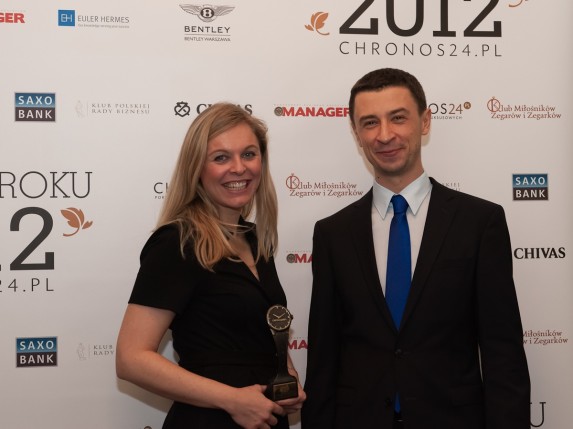 By the public votes (we thank all of you participating!) OMEGA was for the second time awarded with the "Public Prize", for their in-house De Ville Chronograph. Statuette was received by Magdalena Polanska, PR Manager Swatch Group Poland.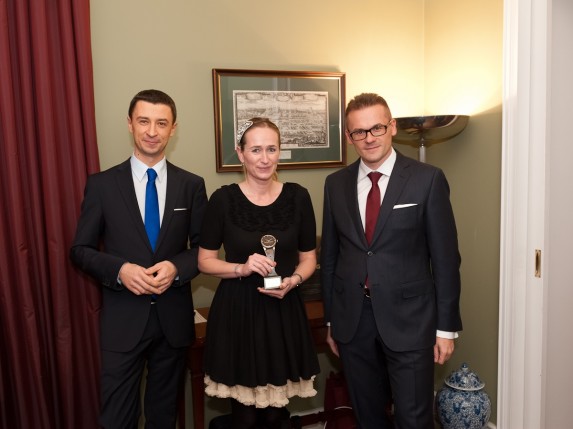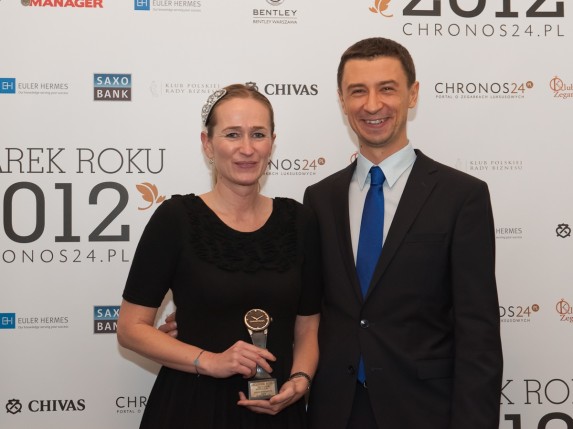 Finally the last point of the evenings official part – Special Jury Prize. This category rule is to honor people or events with extraordinary meaning for the watch industry. Long and constructive discussion by the jury members resulted in awarding Maximilian Busser and his MB&F for "reinterpreting classic high horology in a unique way. Maximilian Büsser and his team of "friends" did something that is incredibly difficult in the watch industry: they went entirely their own way, connecting to long-respected traditions but in a unique and completely contemporary way. MB&F's Horological Machines are more kinetic sculptures than watches, but with Legacy Machine No. 1, MB&F showed that it can even make a classic that is off the beaten path, completely retaining respect for the past, while influencing the future, and in transparent collaboration with contemporary masters."
"We are happy that our WOTY is getting more and more popular and begins to count in watchmaking world" said Tomasz Kiełtyka, owner of CH24.PL. "It's third edition and we have gathered exceptional group of jury and guests – journalists and representatives of producers. I hope to maintain this trend in the future."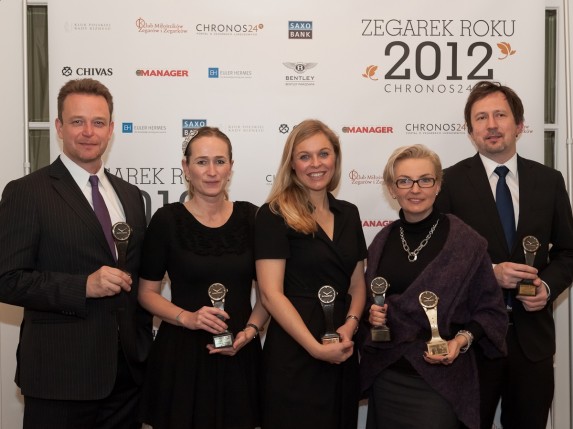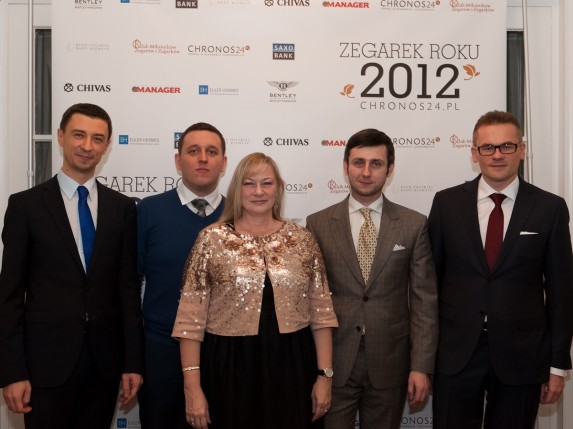 We address our greatest thanks to our partners – Polish Business Roundtable Club, Bentley Warsaw, Euler Hermes – and our investment partner – SAXO Bank.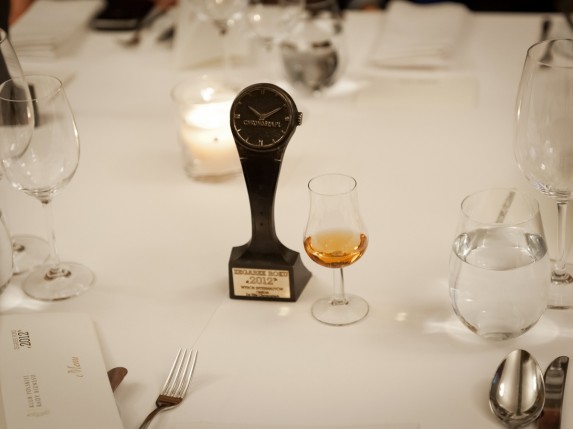 Watch of the Year will return in 2013!