Watch Of The Year 2018 – final gala, winners, awards [live pictures]
Bigger and better than ever before – the 9th edition of our Watch Of The Year concluded with a final gala i Warsaw's Sobanski Palace. The Grand winner this year – our 2018 Grand Prix – is A. Lange & Söhne.
We have happily concluded the biggest watch-related event in Poland – Watch Of The Year by CH24.PL. This years edition was bigger and better than all the previous ones, with even more impressive guests list and more votes in the "Public Prize" category. More than 100 invited guests arrived to Warsaw, including representatives of the wining brands, Polish distribution, media, watch collectors and friends of CH24.PL. The evening was hosted by Jarosław Juszkiewicz, radio journalist, the voice behind Polish Google Maps navigation. Our hand made statuettes went to the winning watches and hands of happy recipients form the winning manufactures. There was also a traditional "watchelfie" and "watch haka" courtesy of our jury member, ever so entertaining Miguel Seabra.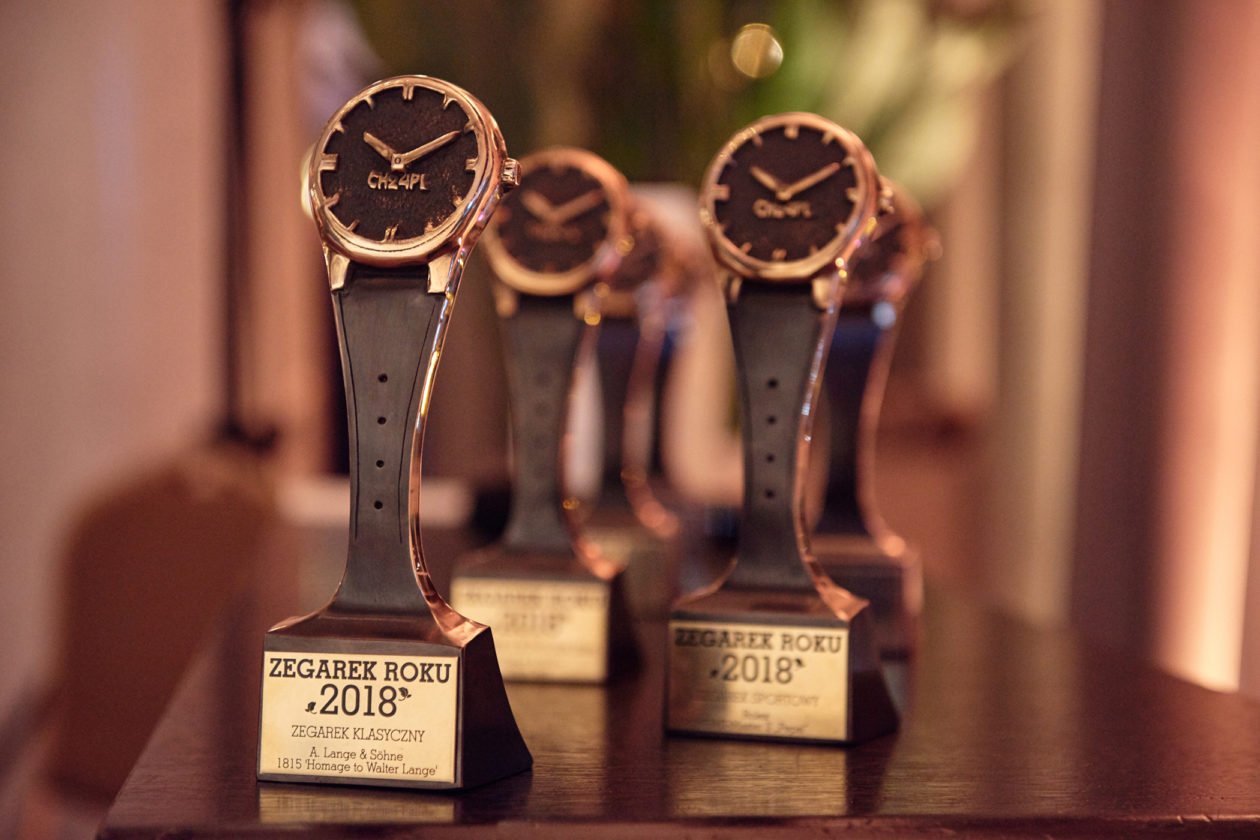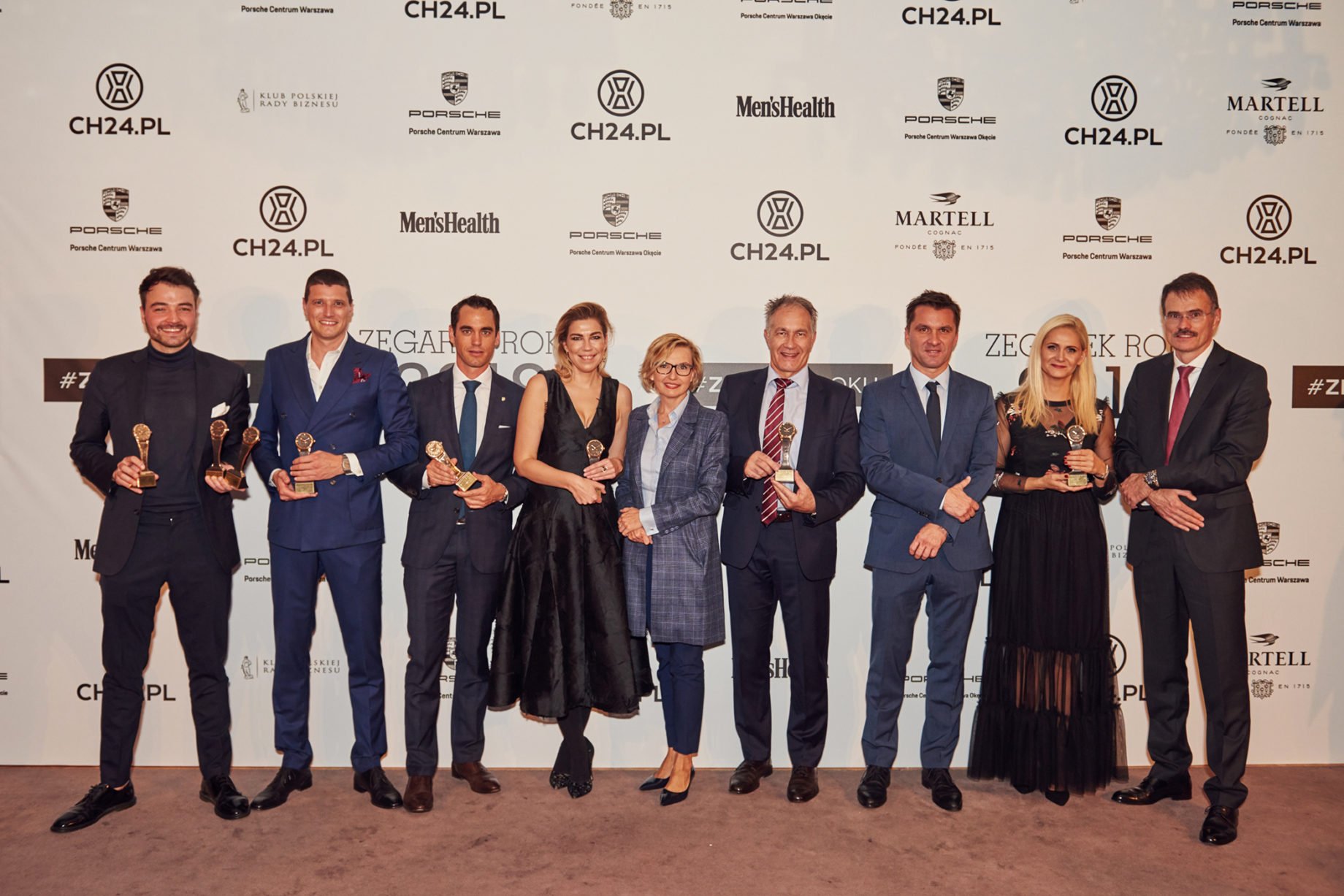 Two of the 2018 WOTY awards were kept secret until the gala. Special Jury Prize went to Edouard Meylan – CEO of H. Moser & Cie.. Edouard was honored for quite a unique way of leading a high-end watch manufacture and totally fresh (but not short of controversy) look and approach to watch marketing and promoting the art of watchmaking. He made a watch out of cheese, ditched the "Swiss Made" and even bit to a certain apple.
2018 Grand Prix – our best-of-the-best watch of past 12 months – went to A. Lange & Söhne Triple Split. Triple chronograph from the German manufacture was met with ecstatic appreciation already during its launch in Geneva in January. It has not stopped making an impression ever since, with its complexity, quality and consistent design, well in the traditional spirit of German watchmaking.
All the other WOTY 2018 statuettes were proudly collected by Florian Kleinsteuber (International PR & Communication Manager Lange & Söhne), Daria Szajnar (Marketing Director W.Kruk – on behalf of Rolex), Michał Stawecki (Marketing Director Apart – on behalf of Cartier), Fabio Monti (International Marketing Director Bulgari), Adrian Bosshard (CEO Certina) with Tomasz Kruk (Brand Manager Certina Poland), Agnieszka Ławniczak-Czajkowska (Brand Manager Tissot Poland) and Daniel Niklaus (CFO Tissot).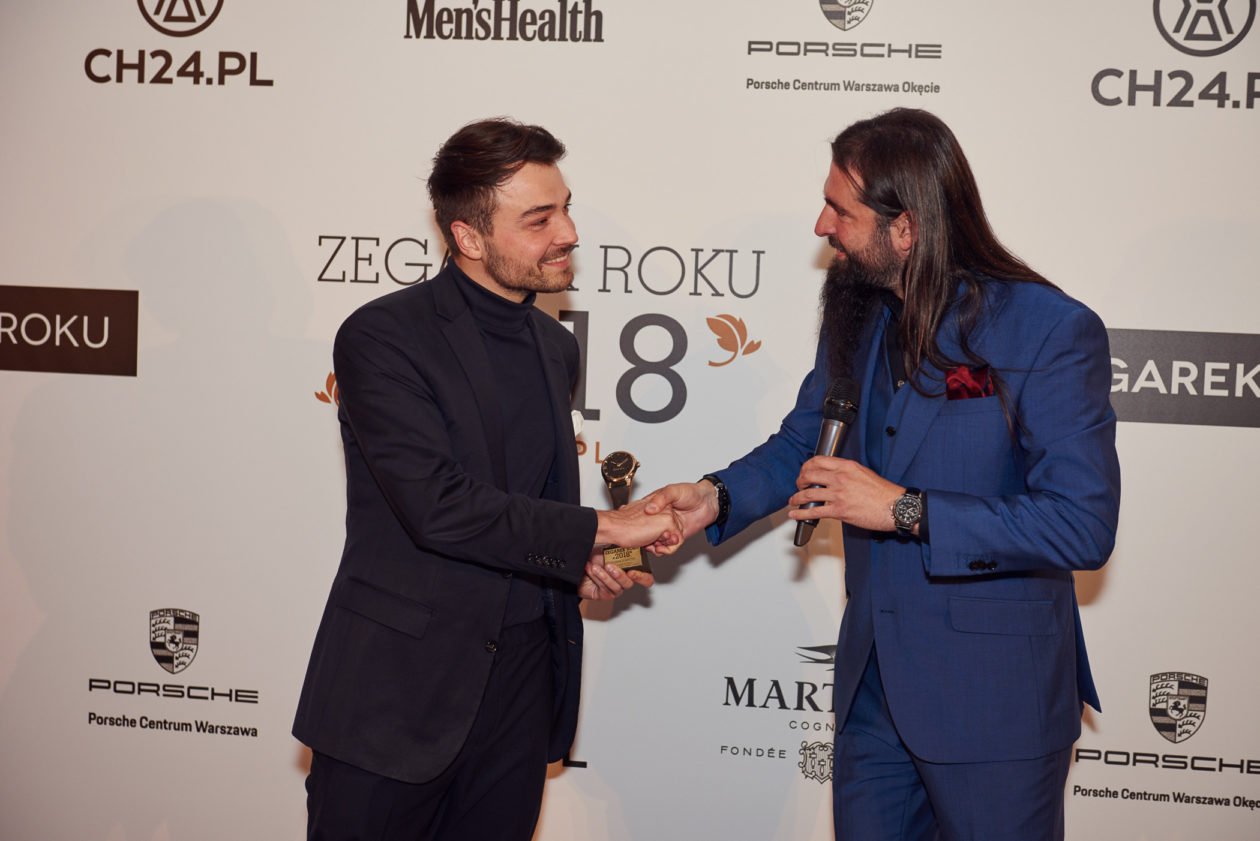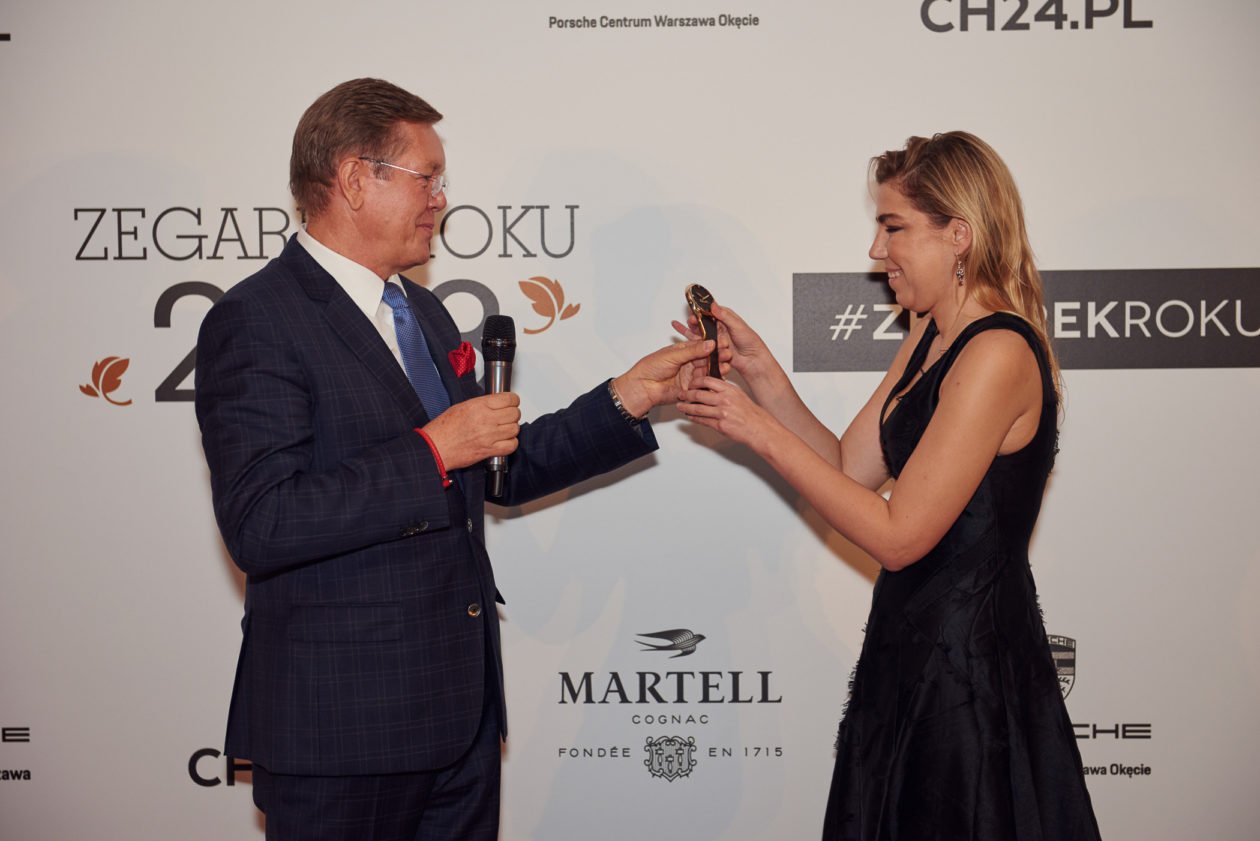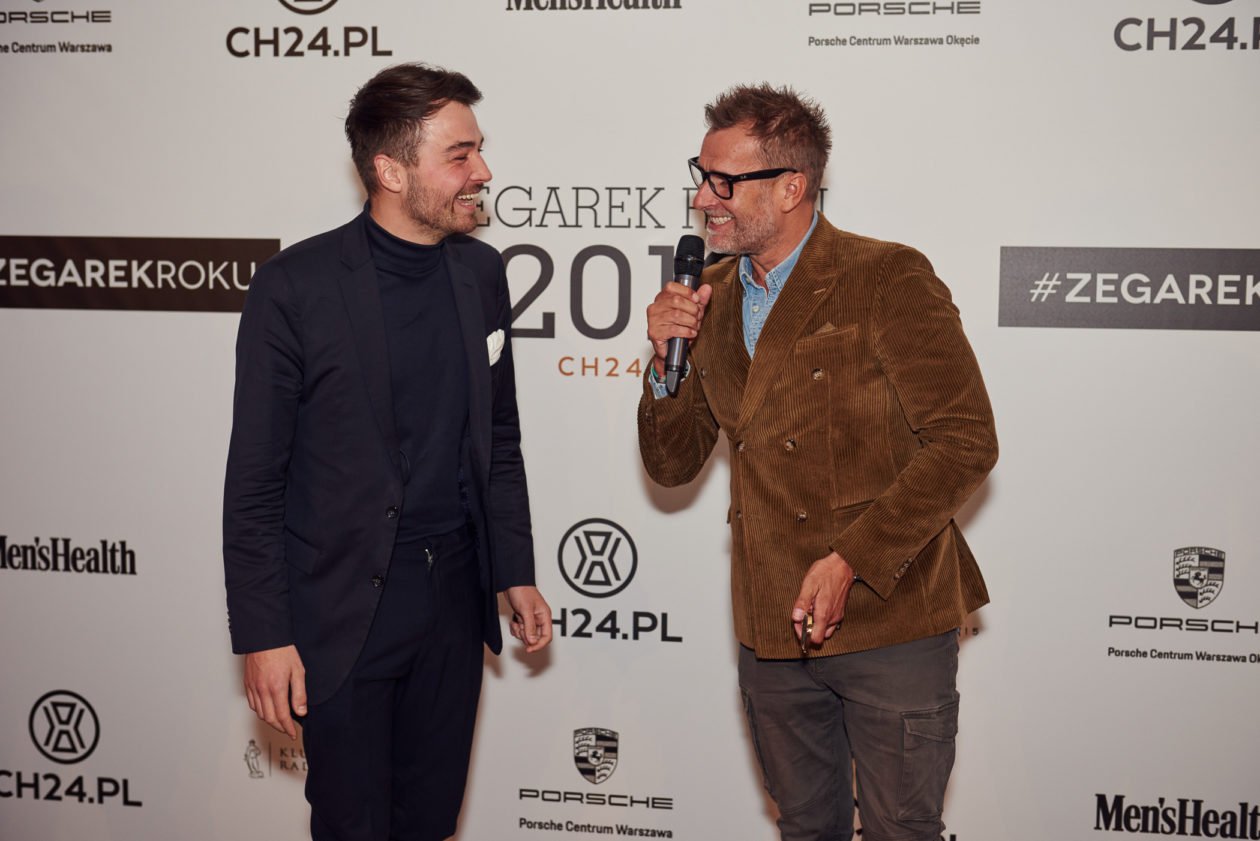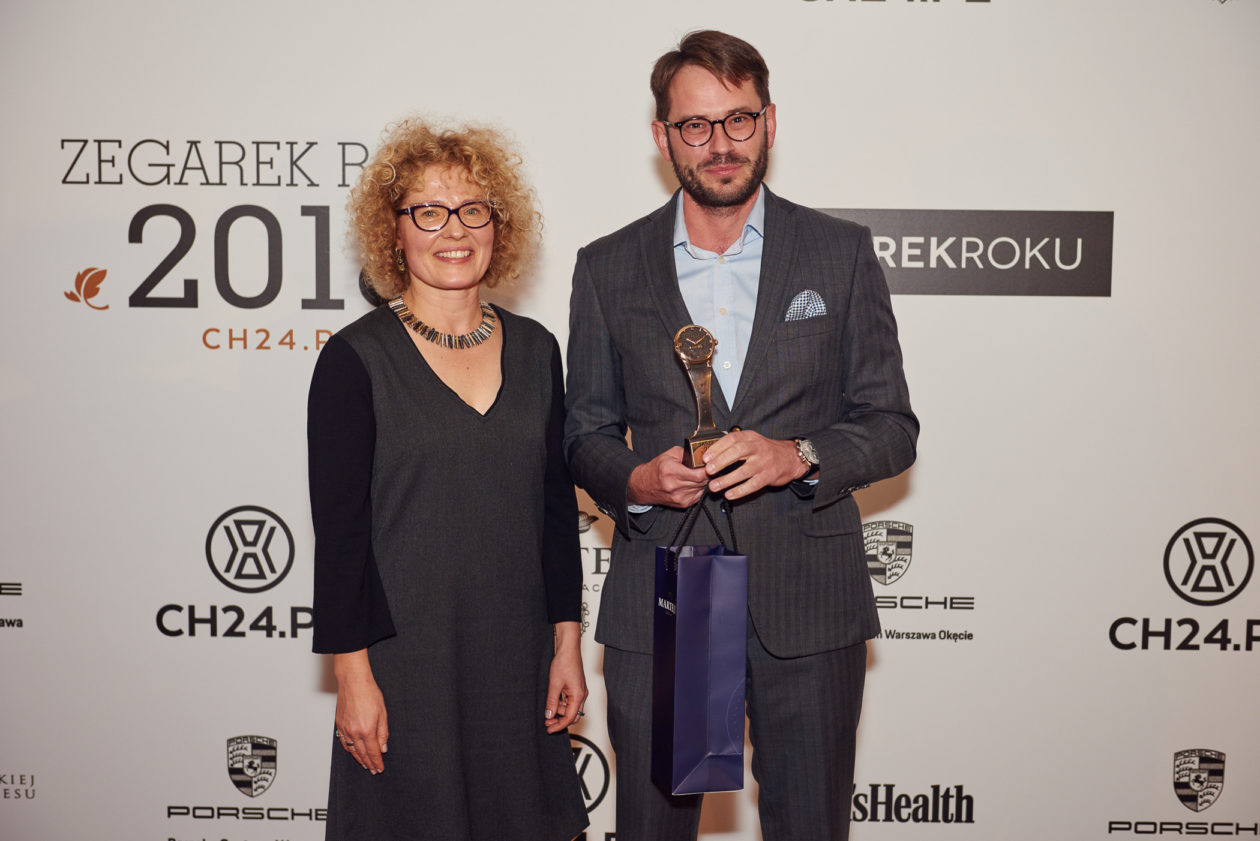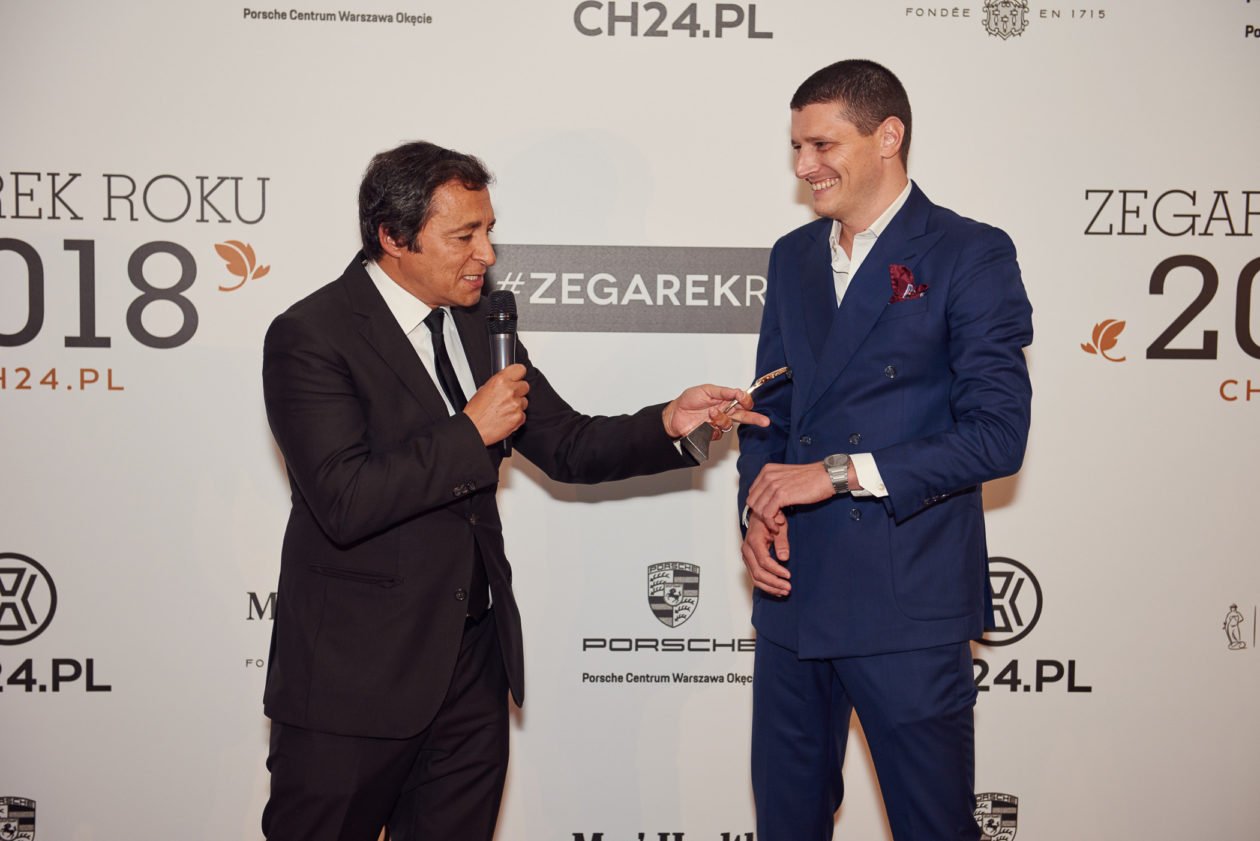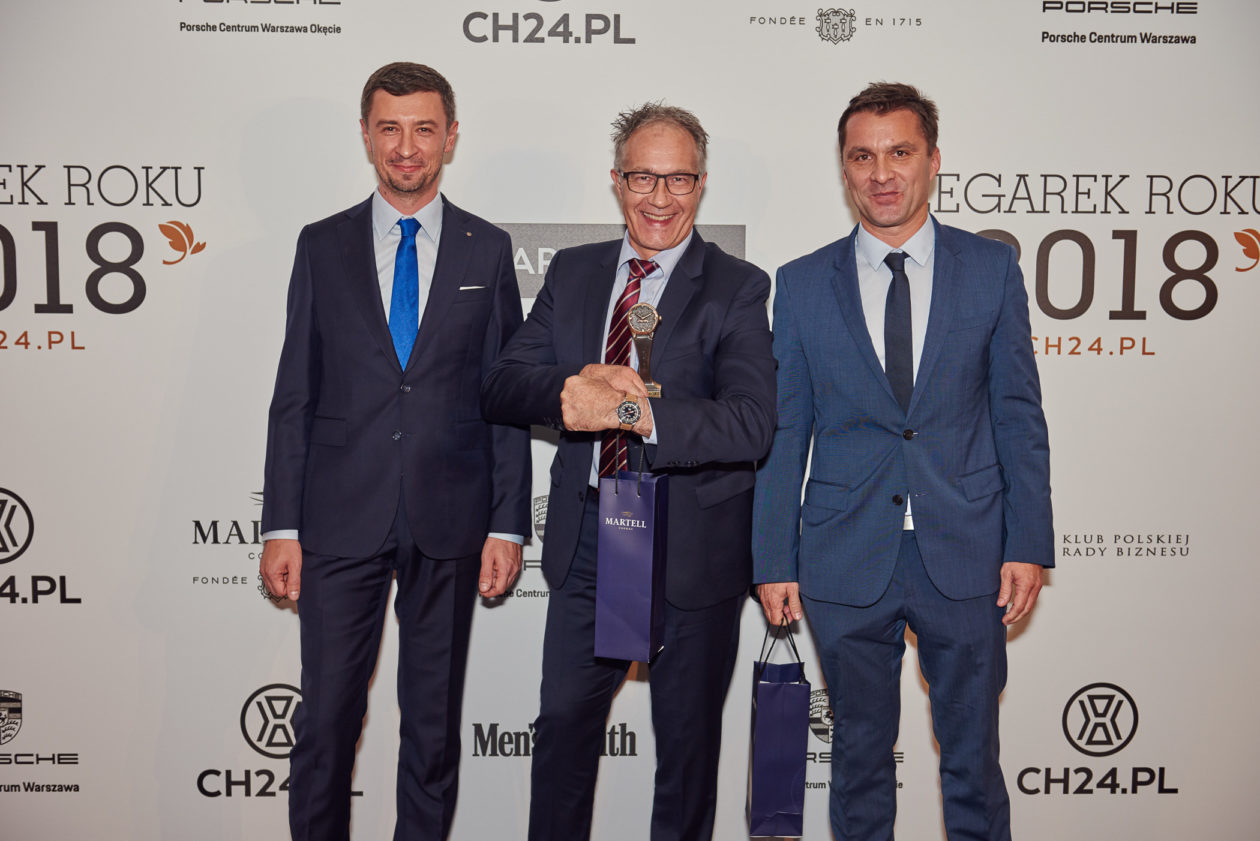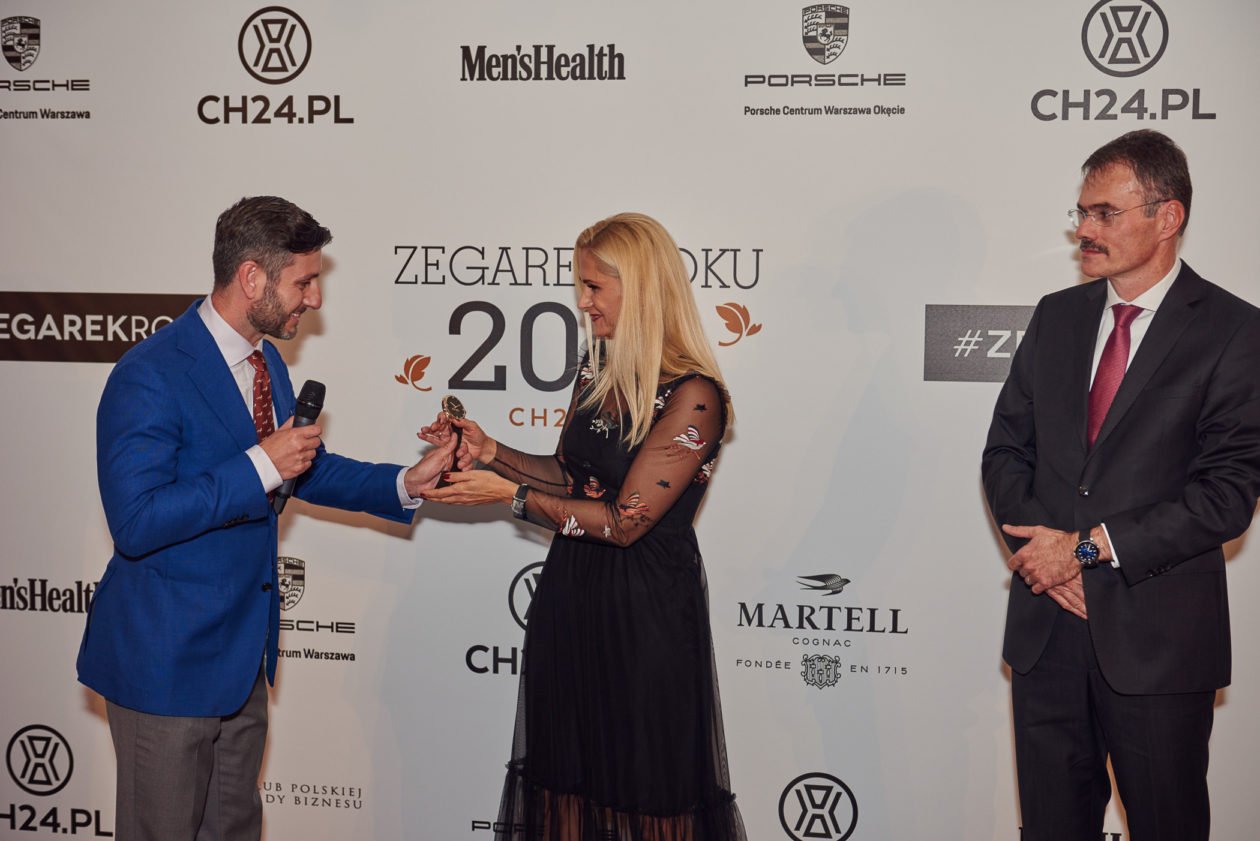 ---
Watch Of The Year would not be possible without our long-term partners – Porsche Poland and Martell. We'd also like to thank our host – Sobanski Palace in Warsaw, and our media patron – Men's Health.
---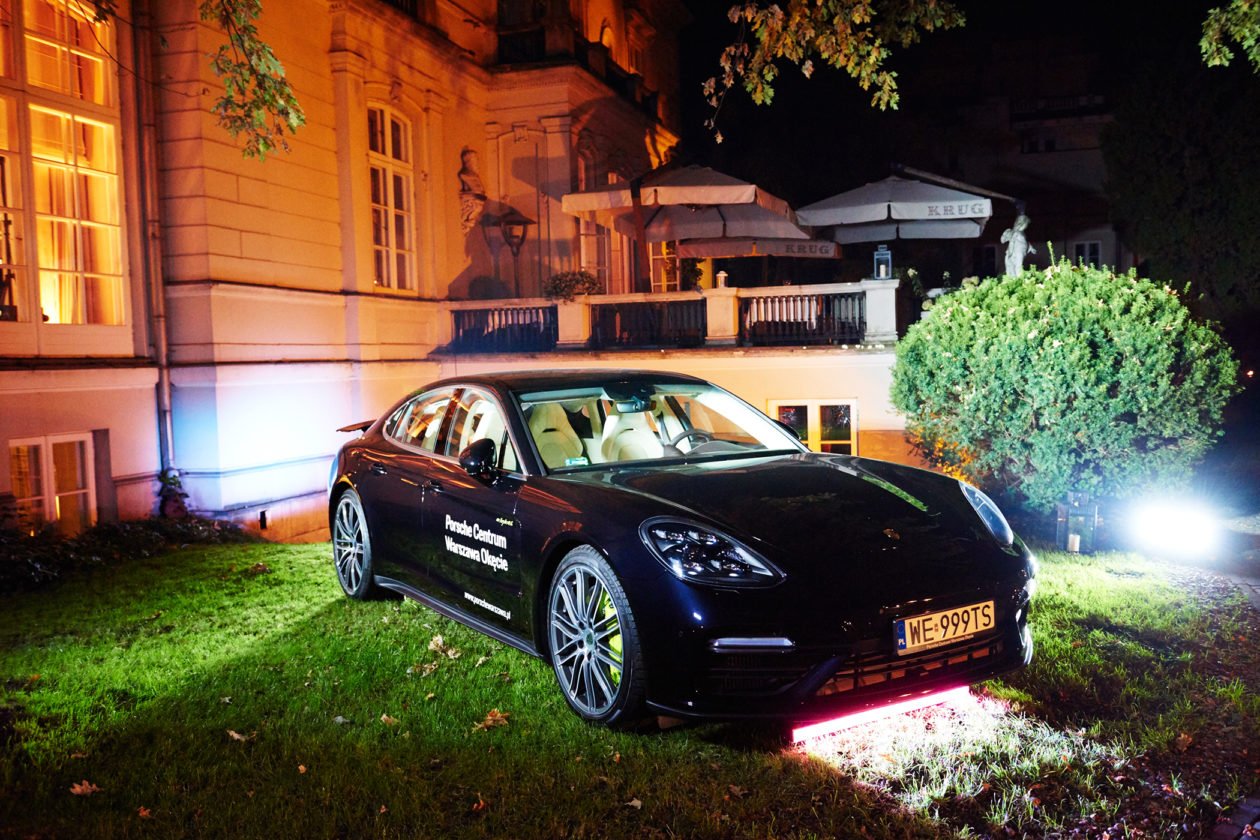 We will celebrate 10th anniversary of the Watch Of The Year next year – and you can already feel invited. In the meantime here is our photo-story of the evening. Enjoy.