Watch Of The Year 2019 – final gala, winners, awards
Beautiful October evening and classy interiors of the Sobanski's Palace were more than suitable scenery for the anniversary presentation of CH24.PL "Watch Of The Year" statuettes.
When we entered the venue of Polish Business Roundtable Club this year – renaissance Sobanski's Palace at Aleje Ujazdowskie in Warsaw – we actually shared a small tear. Not that we're overally emotional, it is just that it all started exactly here. Precisely 10 years ago the Palace witnessed first edition of our "Watch Of The Year". We established it to honor what's best and most interesting in very fruitful watch industry. To award, what is most worthy to grace yours and our wrists. To make the selection even more reliable, we have from the very beginning composed the jury of well known and respected names from the industry. One important award is chosen by readers of CH24.PL.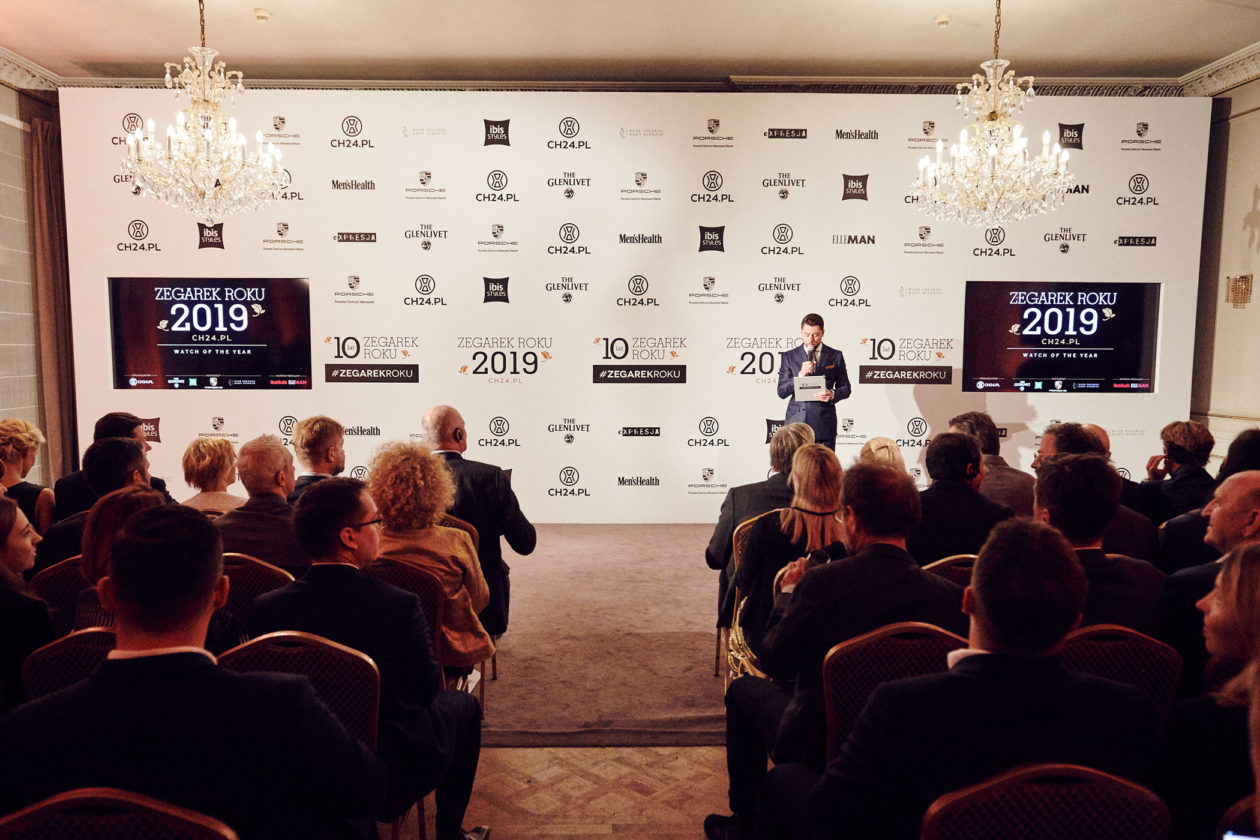 WOTY (Watch Of The Year) evolved in time, with every next edition becoming more and more important part of the watch landscape, both locally and abroad. 10 consecutive years brought 10 Grand Prix prizes, highlighted with a very special, golden statuette – some say, the prettiest one out there. Official "WOTY" title graced a plethora of timepieces over the decade, accompanied with great industry individuals. Special Jury Prize, awarded to people or events with a utmost importance to the watch industry, went to the likes of Jean-Claude Biver, Maximillian Büser, Francois-Paul Journe, Edouard Meylan and Robert-Jan Broer. For all those reasons that one short October evening in Warsaw marked its permanent place in the calendar – and on the 17th of this year's October we have written another chapter, closing certain bigger book.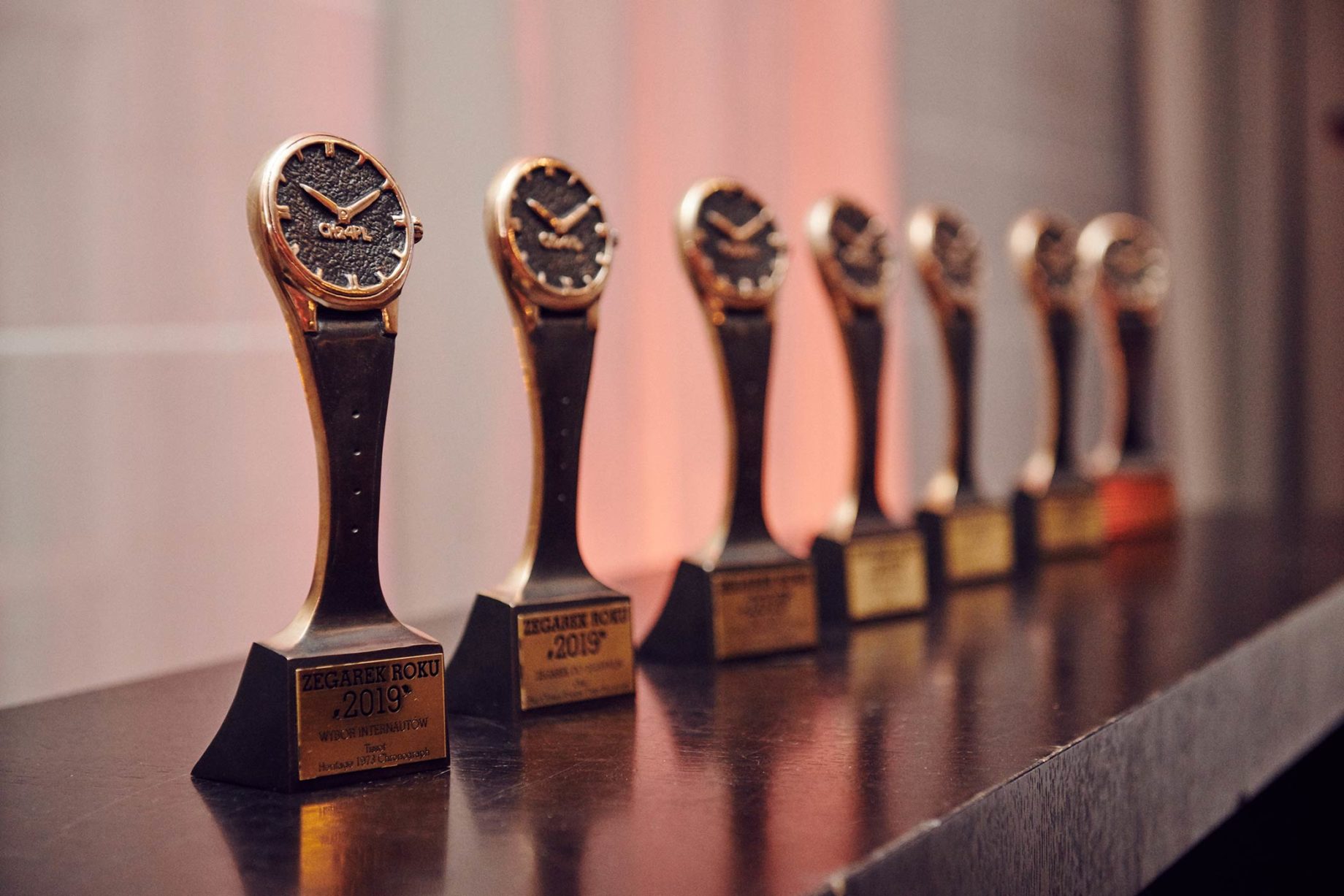 10th CH24.PL WOTY traditionally awarded most important novelties of passed 12 months. Guests were welcomed by our host Maciej Dolega, who swiftly and stylishly lead us through a short but packed ceremony and all 9 competition categories. Award for the "Classic Watch" – Grand Seiko Spring Drive Manual Winding Elegance – went to the hands of Patricio Testart, Marketing & Sales Manager of Seiko. Best "Sports Watch" turned out to be Carl F. Bucherer Heritage Chrono BiCompax Annual, and the award was accepted by Juri Dalla Rosa, Area Manager of the company. "Complicated Watch" of the year 2019 is Jaeger-LeCoultre Master Grande Tradition Gyroturbillon Westminster Perpetuel. The manufacture was represented in Warsaw by Roman Mayer, Director Austria & Northern Europe and Jenny Wohlfarth, PR Manager Jaeger-LeCoultre. And that one didn't go without a little theatre and ever so traditional "watch-selfie" by the one-and-only Miguel Seabra… what would we do without you Miguel?
"Ladies Watch" of the year is this time MB&F and it's very special Legacy Machine FlyingT. The statuette will be brought back to Geneva by Arnaud Légeret, Communication Manager at MB&F. "Innovation in watchmaking" 2019 goes out to Vacheron Constantin for the Traditionelle Twin Beat Perpetual Calendar. The trophy was accepted on behalf of the brand by Helena Palej, PR Manager of Apart, official agent of Vacheron Constantin in Poland. Finally last of the "regular" categories of WOTY – "Watch priced up to 10 000 PLN" – went to Oris for the Big Crown Pointer Date Burgundy. This one was collected by Vladimir Kalenski from Janeba Time, Oris official distributor in Poland.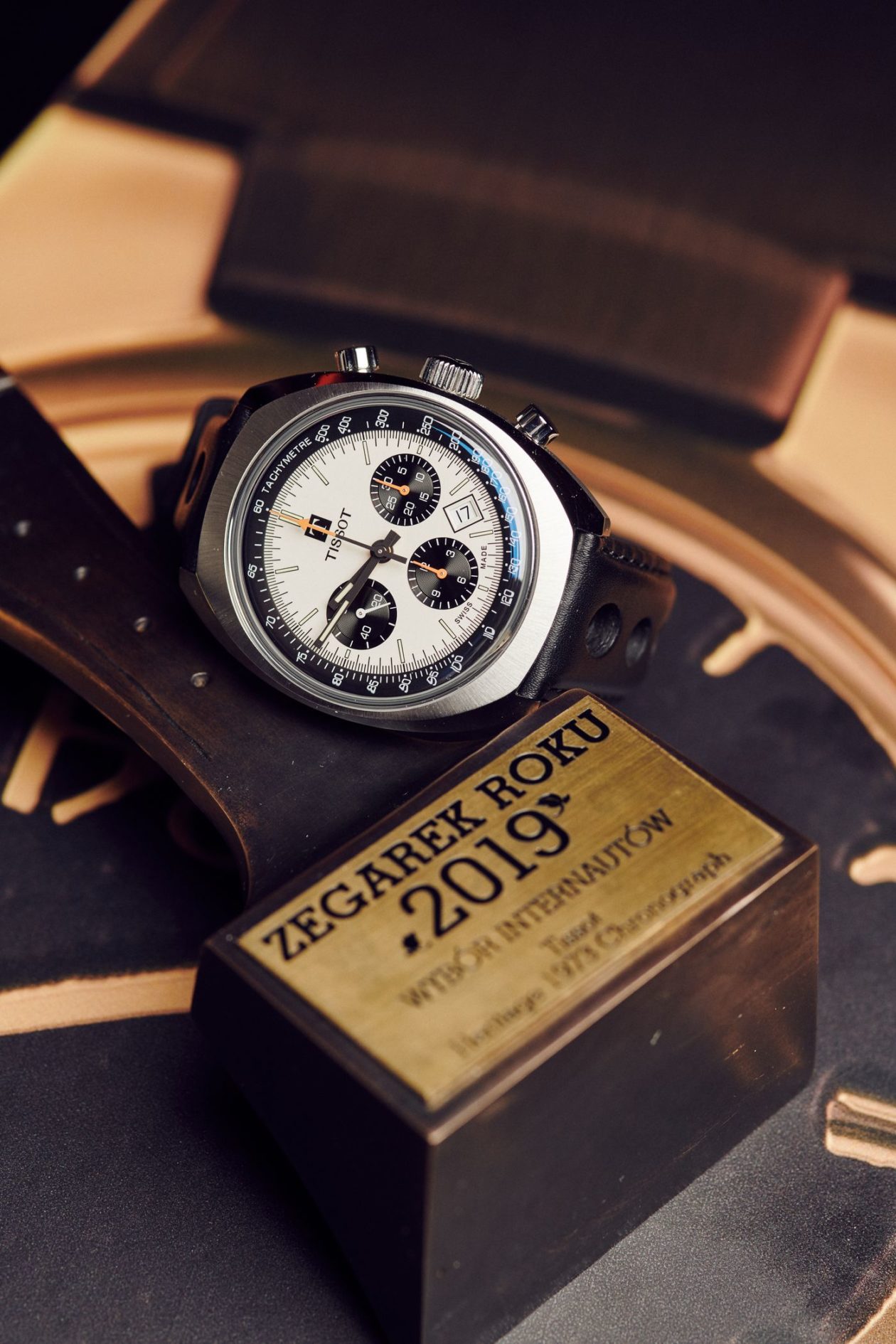 For the third years in a row Tissot turned out to be the grand winner of a prestigious "Public Prize" category. All that thanks to the Heritage 1973 Chronograph. Special trophy was presented to Agnieszka Ławniczak-Czajkowska, Director of Tissot Poland.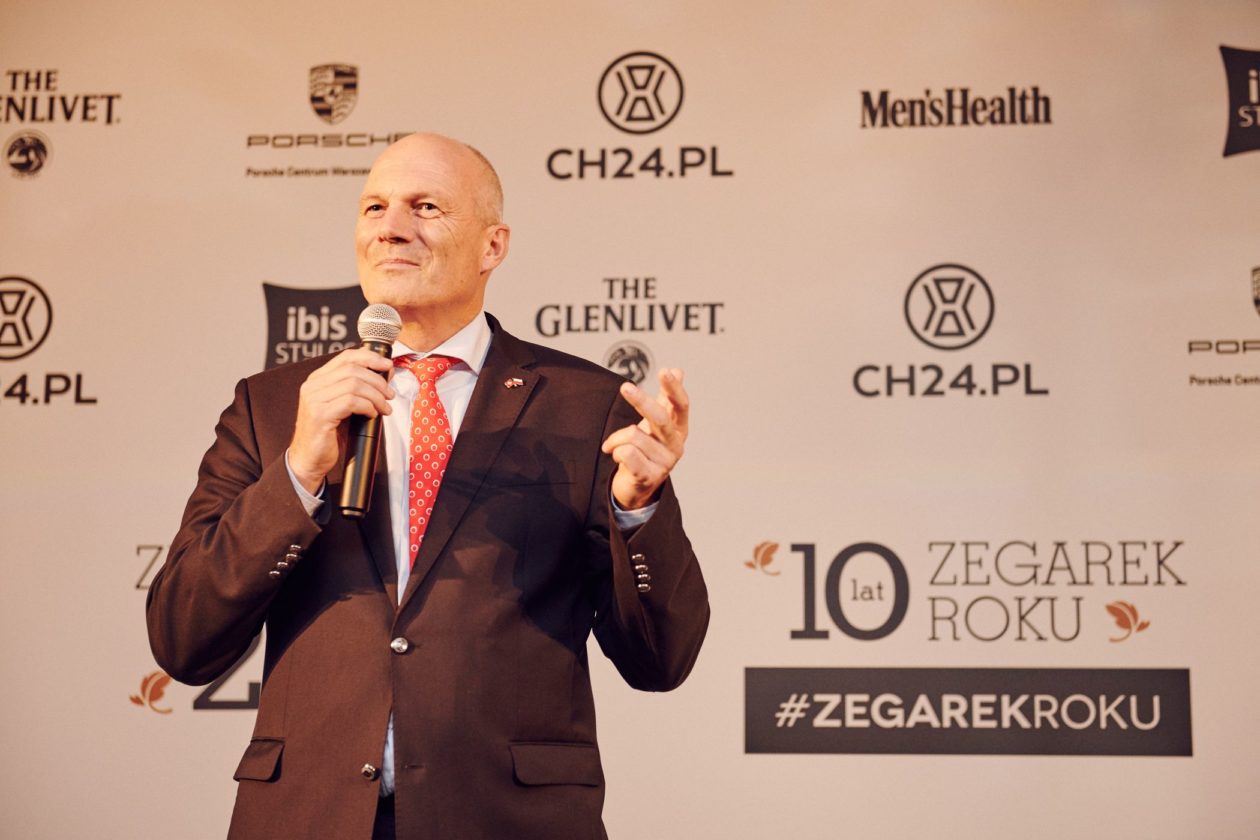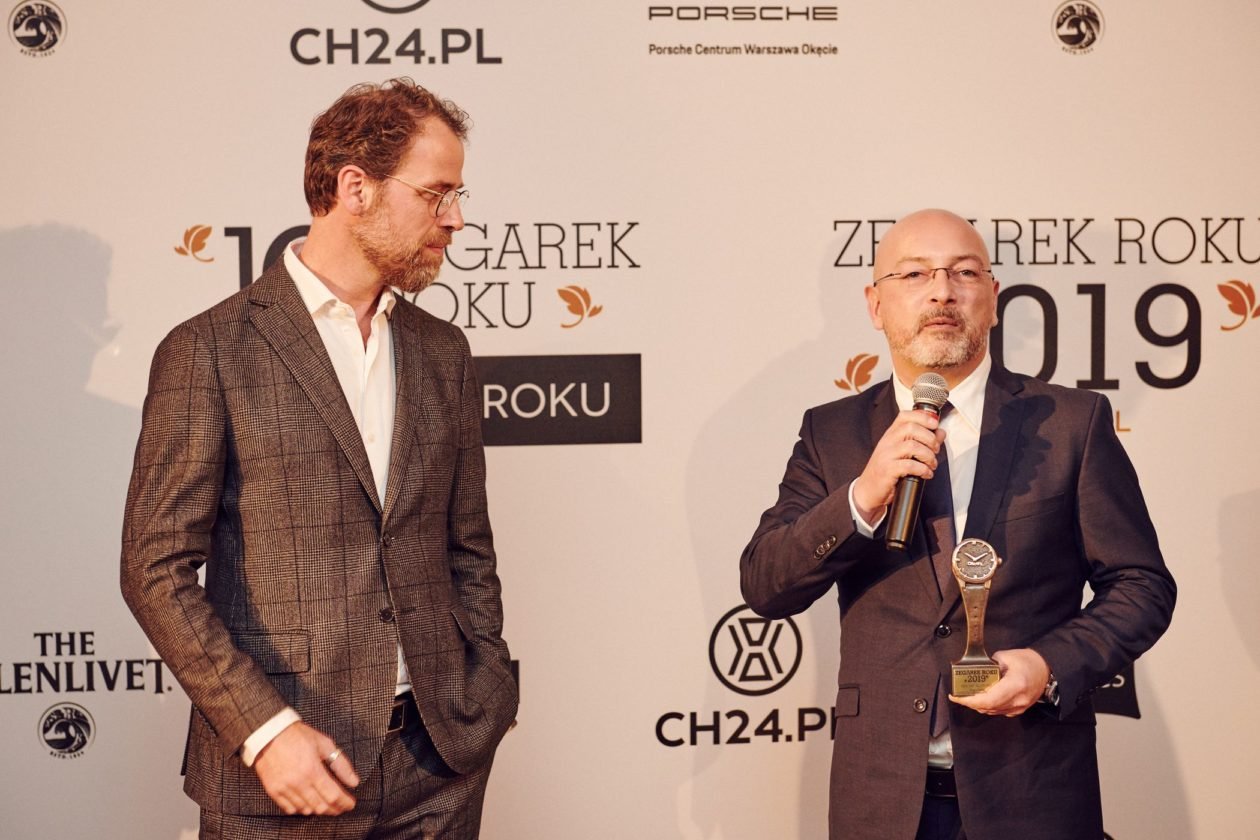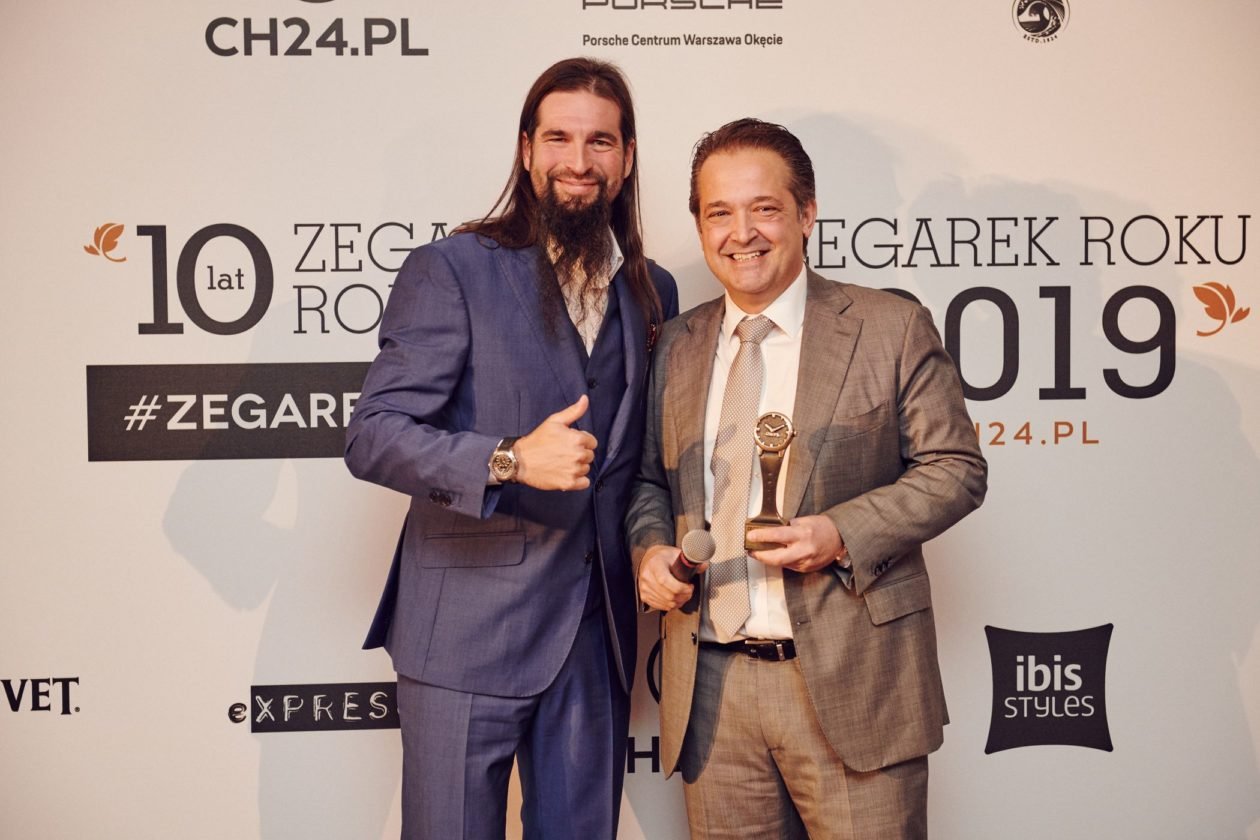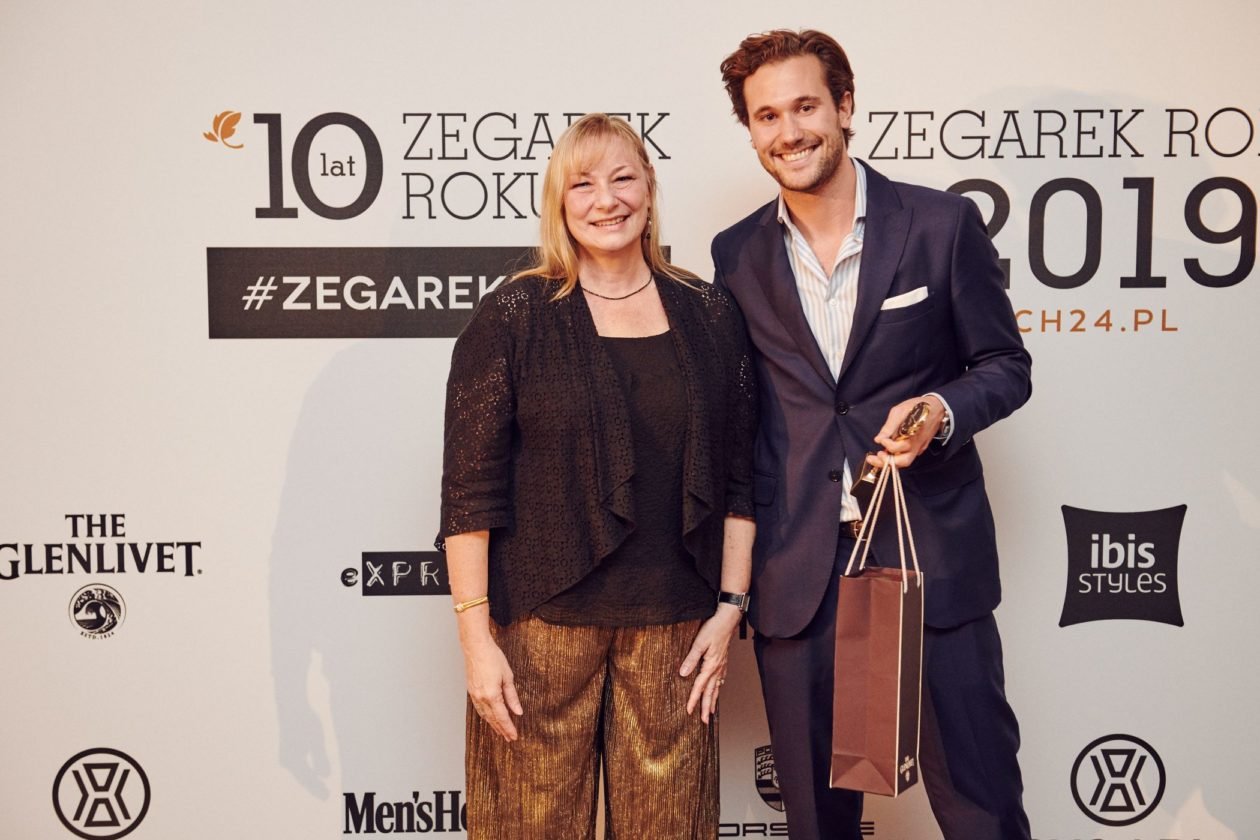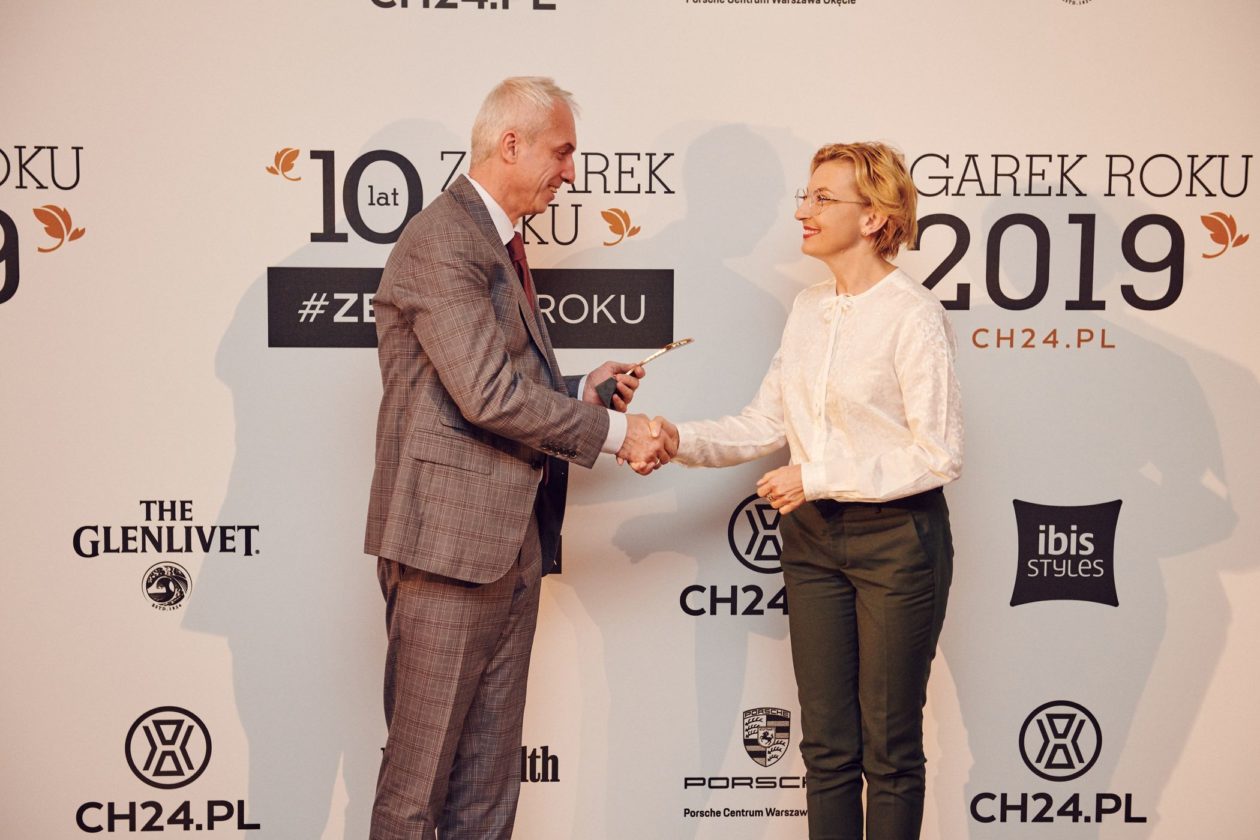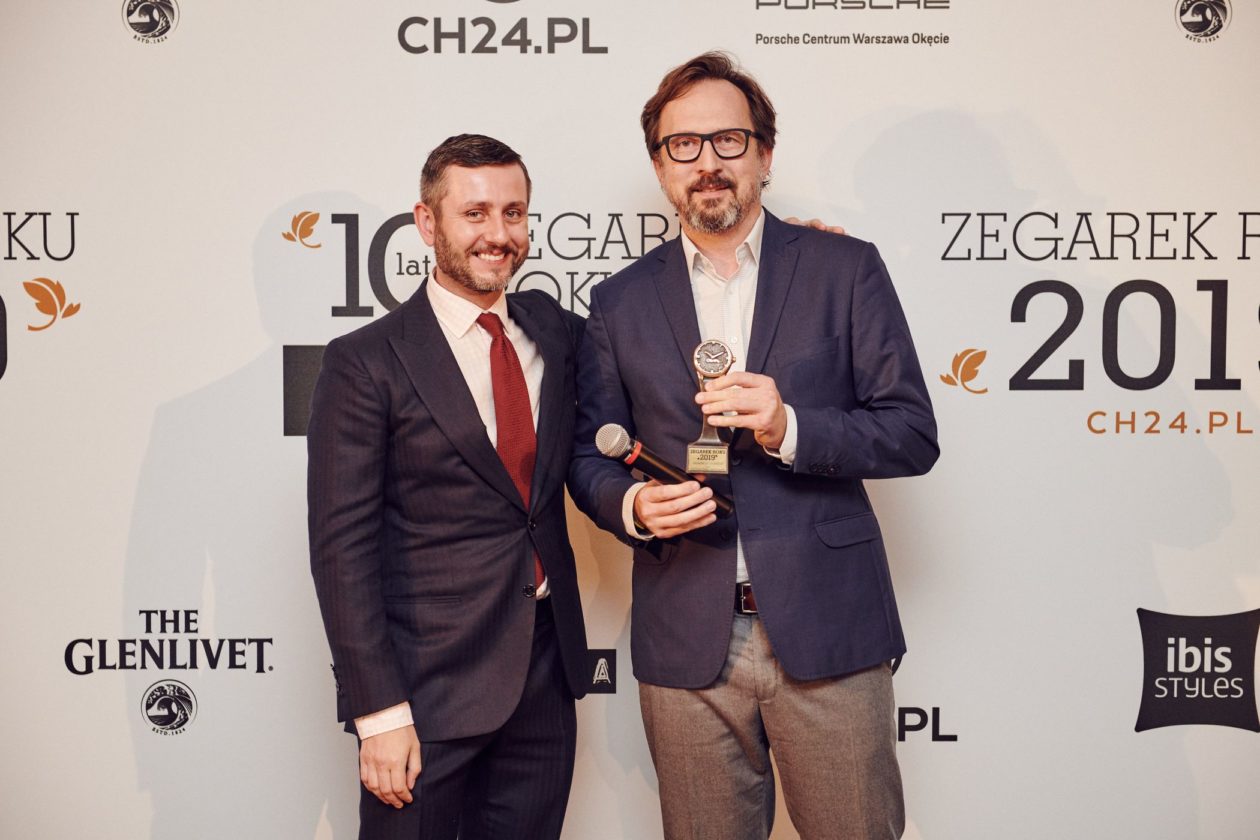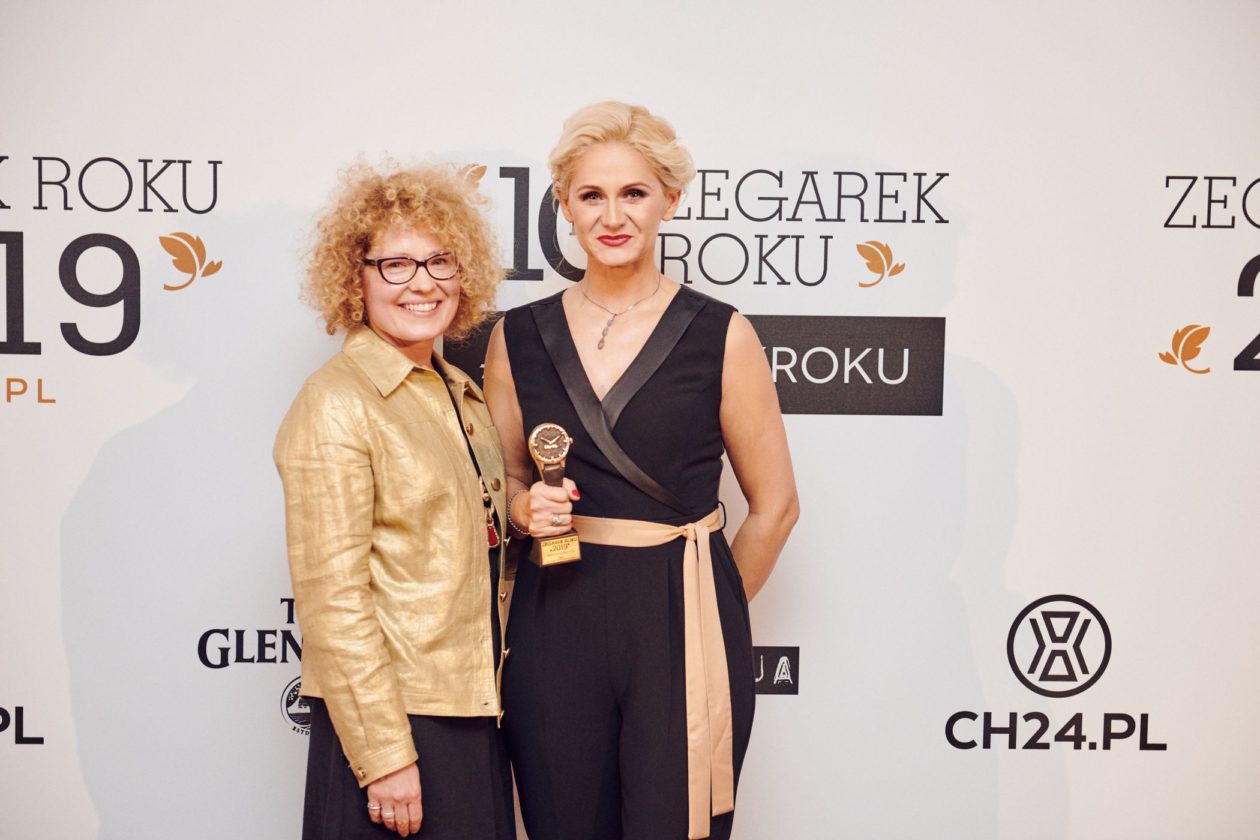 Official part of the evening was crowned by two top categories: "Special Jury Prize" and the "Grand Prix". Jury's choice of 2019 is Walter Von Känel, longstanding CEO of Longines. The trophy was accepted by Leszek Pilch, Director of Longines Poland. And last, but definitely not least – the Grand Prix. Chosen from among all 6 categories winners, the golden trophy went to the most special piece of the year – Vacheron Constantin Traditionelle Twin Beat Perpetual Calendar. It is watch that combines both traditional and contemporary watchmaking in a very original, highly respectable style. Therefore we honored it with a 2019 Watch Of The Year title.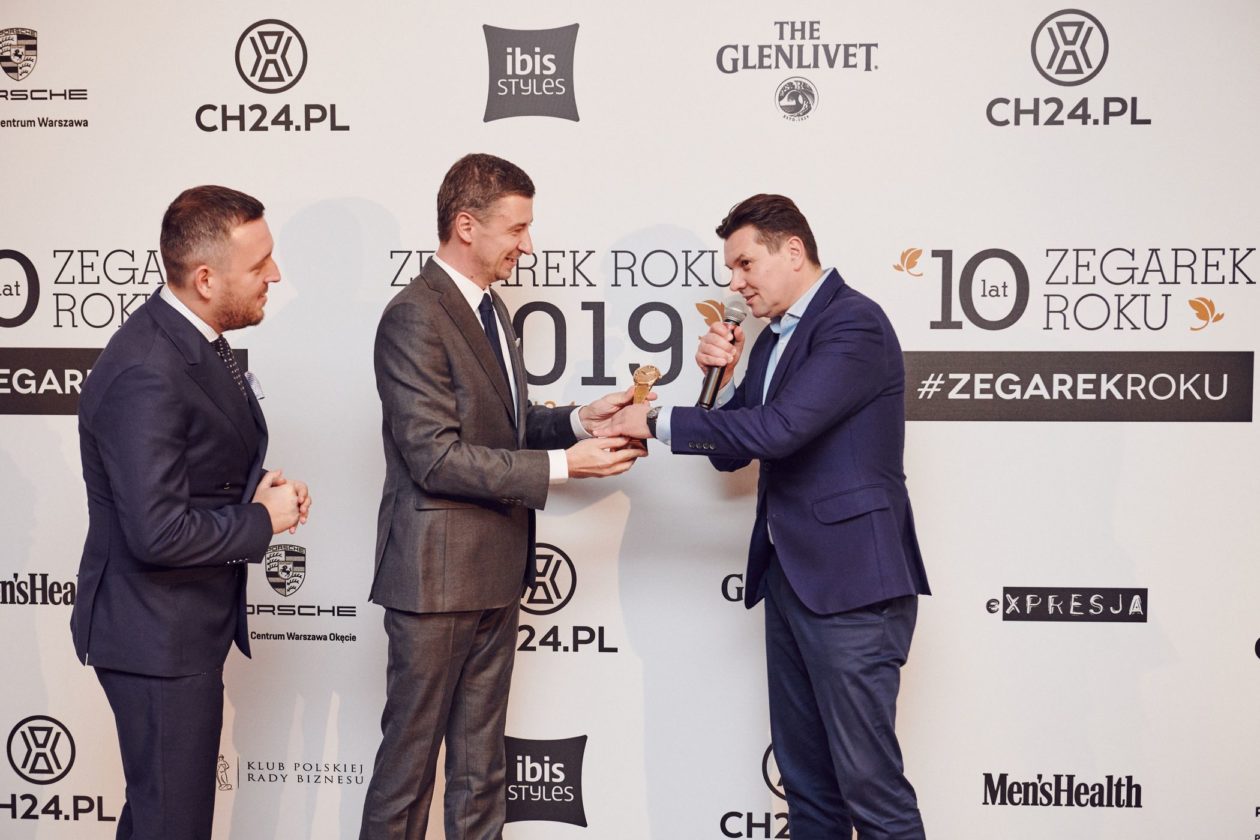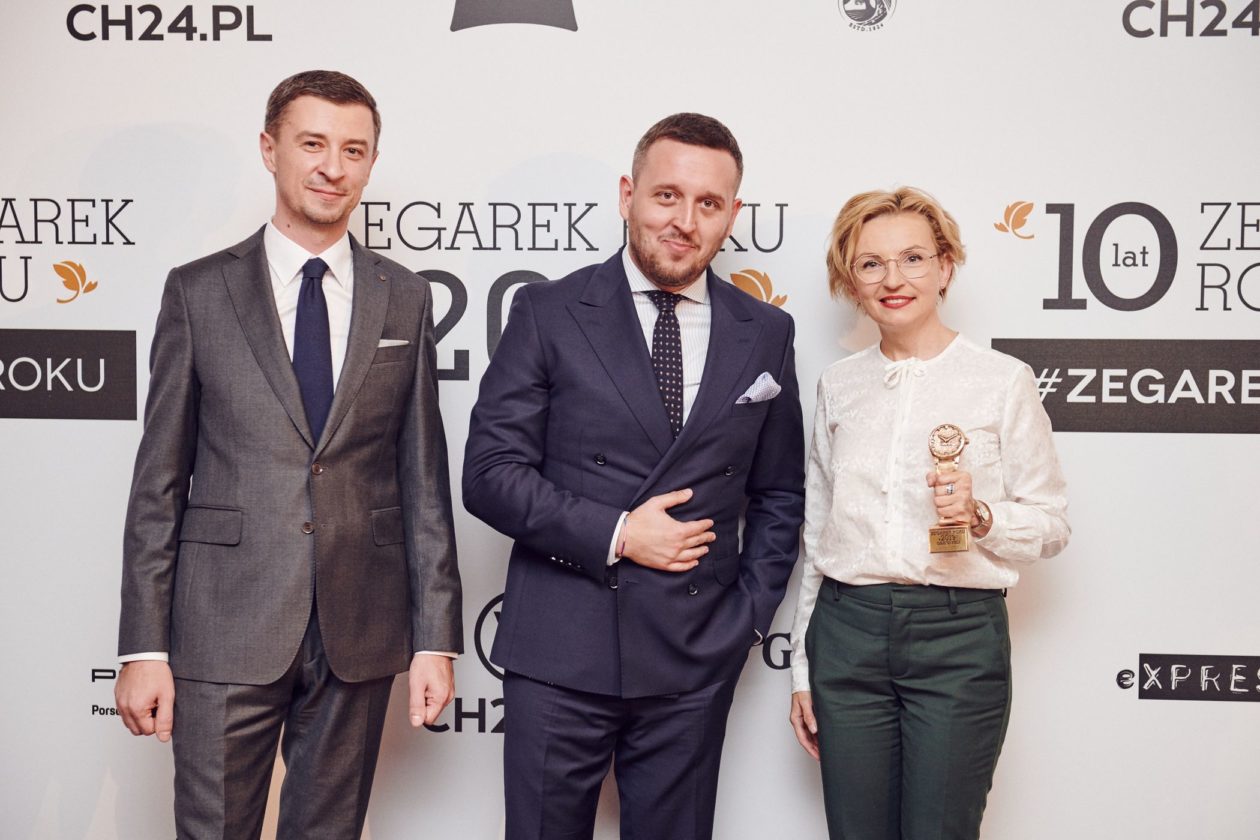 Awards gala of the 2019 WOTY would not have been possible without our partners: Porsche Centrum Warszawa Okęcie, Pernod-Ricard (The Glenlivet), Ibis Styles Warszawa Centrum and Polish Business Roundtable Club. Our media partners were Men's Health and Elle Man. Honorary patronage over the event has been held by Mr. Ambassador Jurg Burri, Ambassador of Switzerland in Poland. As he very rightly highlighted in his speech, watches are a great craftsmanship, tradition and quality but most of all passion locked in those small, timeless, micromechanical objects, that we strap around our wrists.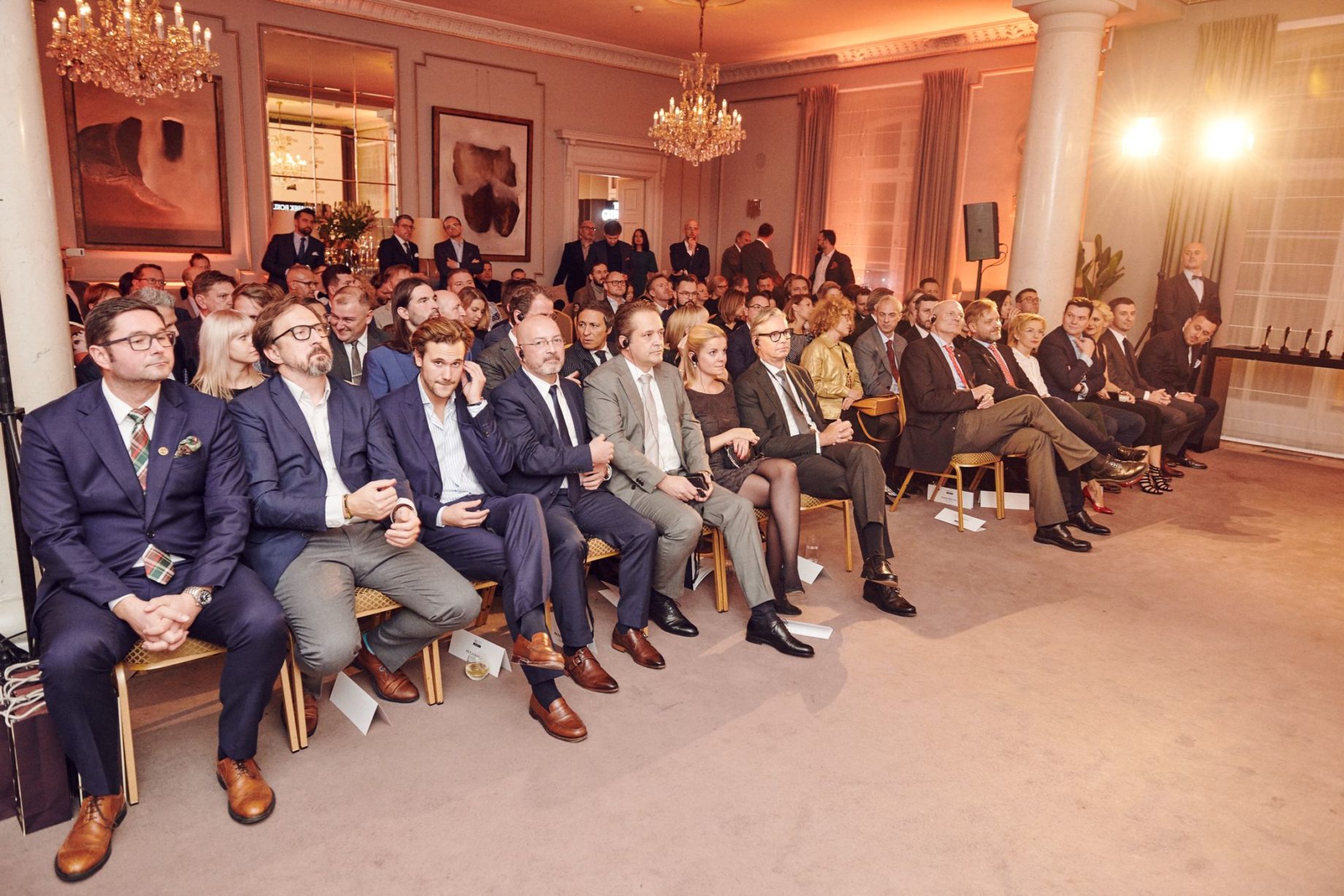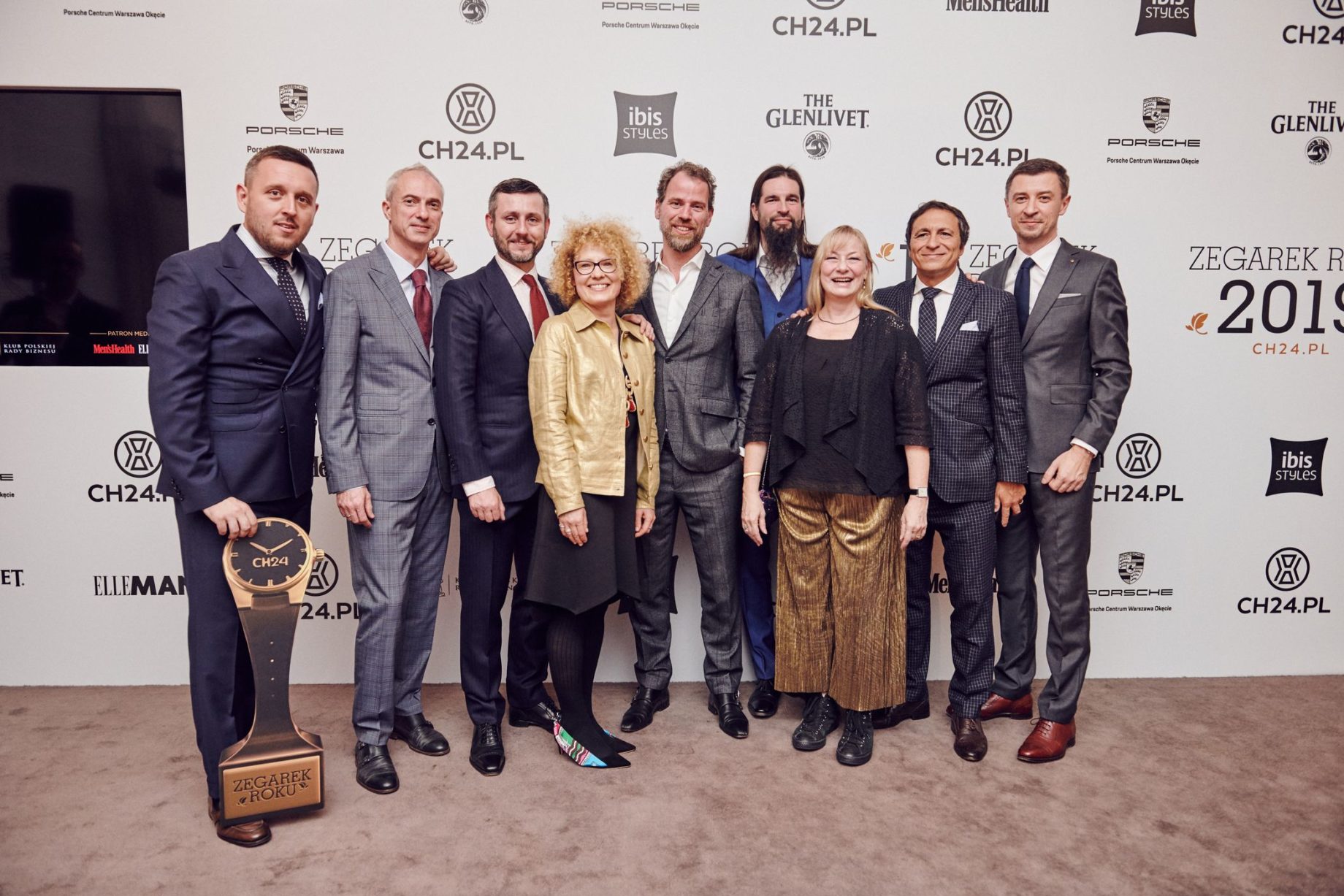 10 years of the Watch of The Year wouldn't happen without our determination and passion, but most of all it would not be even remotely possible without you – our readers. You stick with us form the very beginning, you support us, criticize when criticism due and push to do work harder. "Public Prize" was this year selected by over 10.000 votes, and we sincerely thank you for each and every one of them. We close the decade and a certain chapter, and already invite you for the next 10 years and 11th edition of the "Watch Of The Year". We can already promise you something special!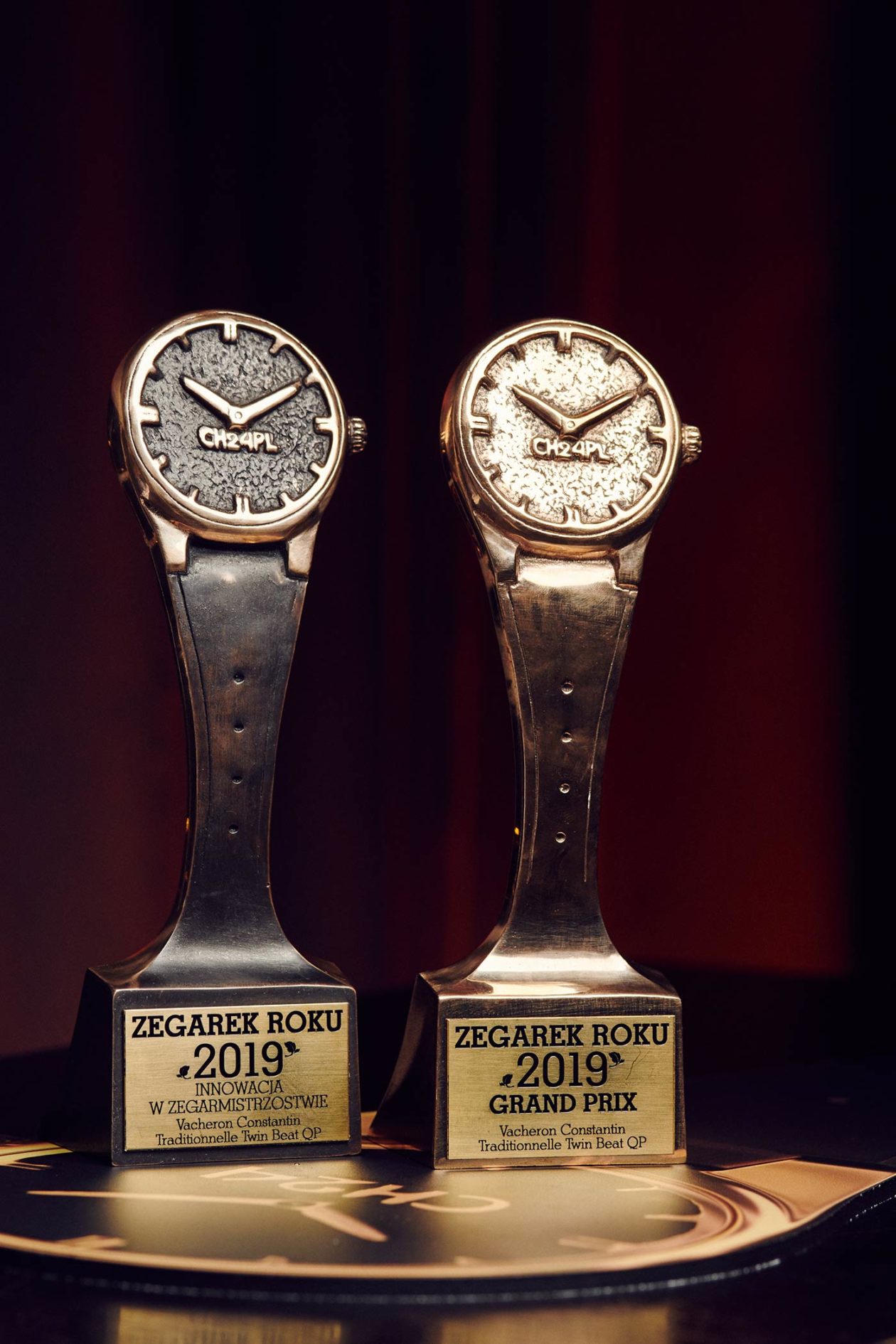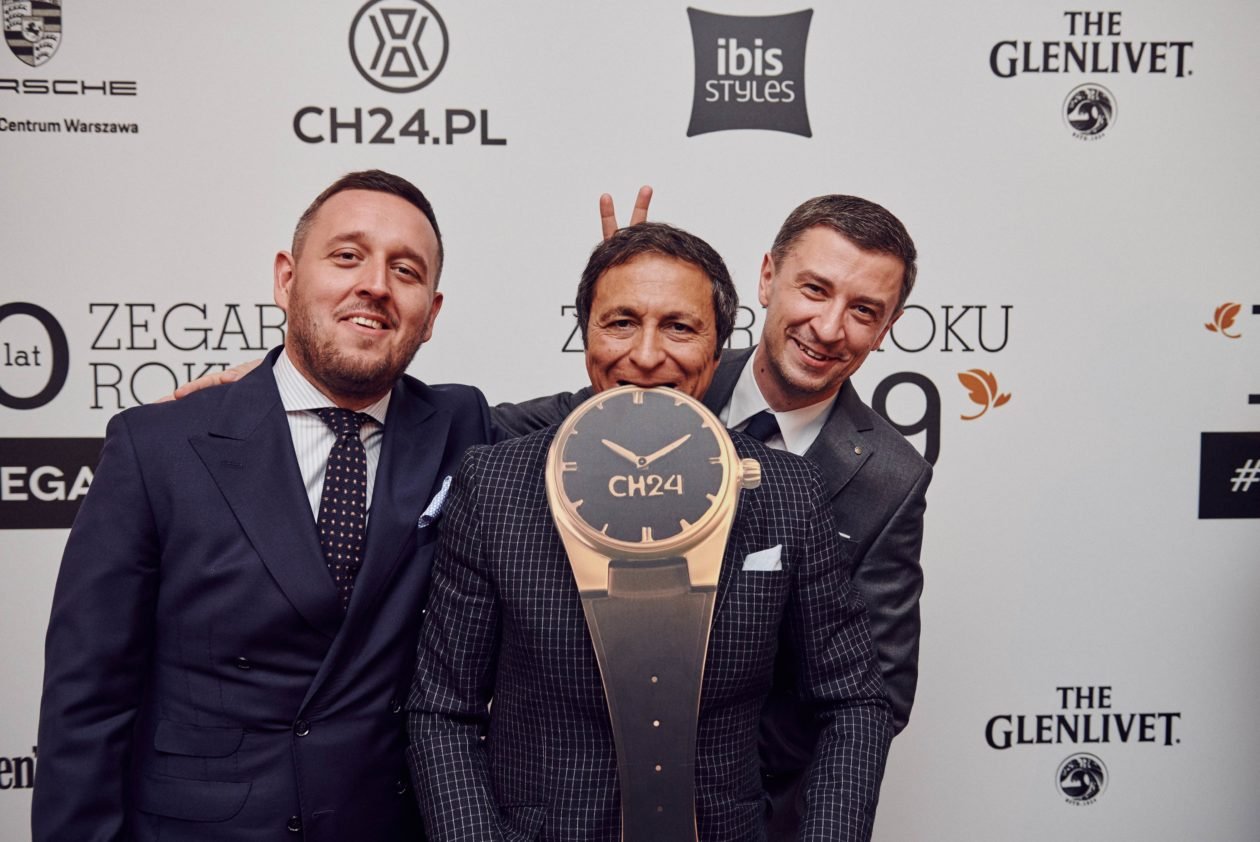 Photo: Marcin Klaban