Timebloid

5 watches with the most questionable design

They say "there's no accounting for tastes" but this quote had been probably created by a person that wasn't very fond of inspiring discussions on various topics (aka a lazy one without strong arguments). Let's see then which of the watch models are most likely to get a Golden Raspberry Award instead of an Oscar.

But before we even start discussing more controversial matters, I guess we can all agree on the fact that watch design and its appearance is absolutely a major aspect that builds our love or hate about it. You don't have to be also an Einstein to conclude that the most popular watches from the premium segment are still those that majority of connaisseurs consider significantly beautiful.

Another obvious fact is that watch brands spend a fortune on artistic departments to let the talents of future Gerald Genta grow, hoping that their skill will flourish and the creation of another icon such as Royal Oak or Nautilus is very likely to happen soon. Unfortunately, reality shows that good design doesn't happen by accident and marketing money doesn't build aesthetical value of a realeased watch over time.

We would like to present you our subjective (but deep inside our hearts we think it's pretty close to being objective), list of design nightmares that still haunt us while being asleep from time to time. There's no rule for the list, as each and every watch is a class of its own.
1) Corum Rolls Royce Watch
Automotive-Watchmaking collabs usually don't dazzle us with beauty of the watches created. However some of those babies, such as Parmigiani Bugatti or Hublot La Ferrari brings some pretty spectacular technical complexities when it comes to calibers. Corum went full simplicity in this one, not only when it comes to form but also they definitely count on simiplicity in thinking of its potential buyers. Because you really need to think this way to desire a grill on your wrist.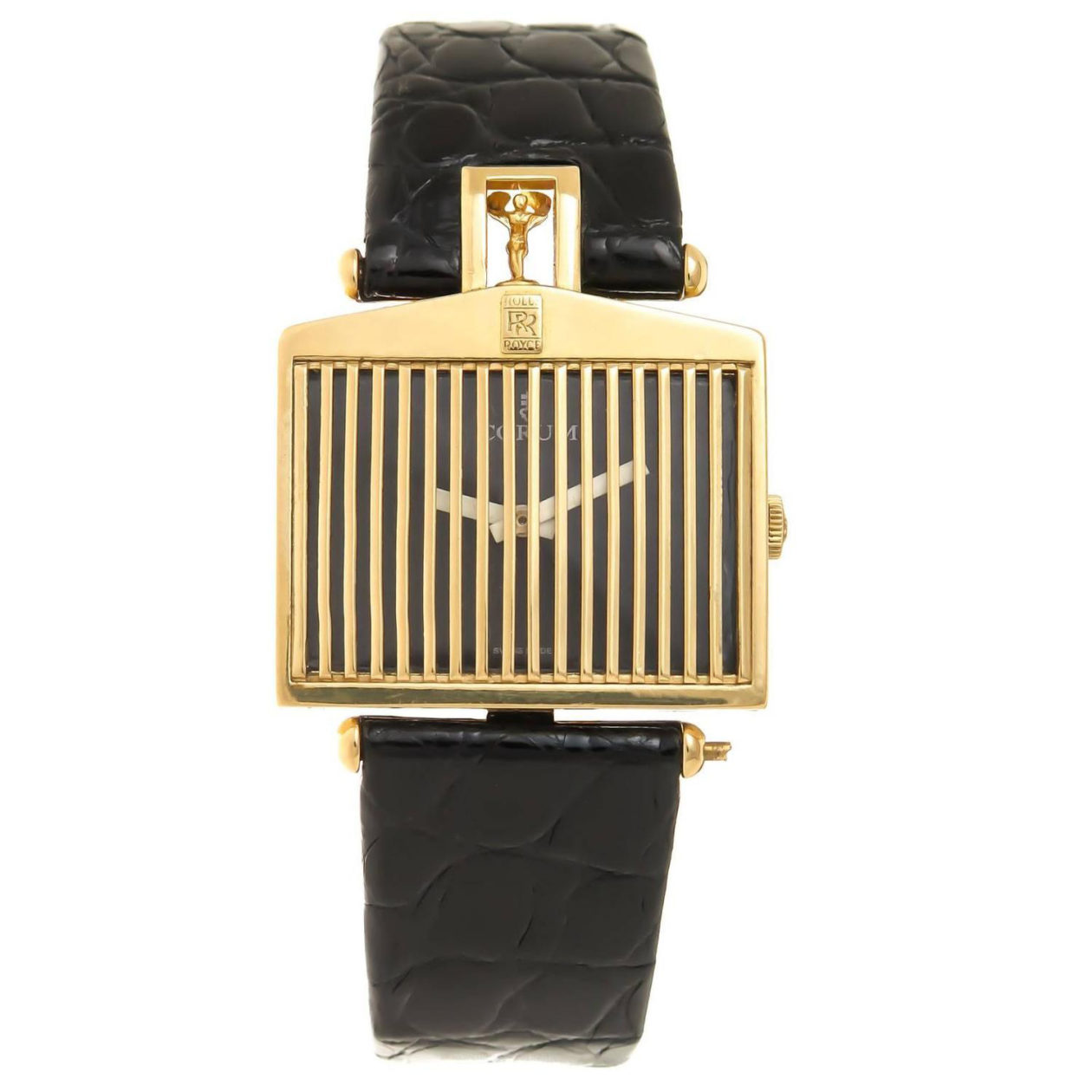 2) Jacob & Co. Five Timezone
One of the watches that made us wonder about supervision in manufactures under Jacob Arabo's wings. A watch before release is taking lots of control tests, needs various approvals etc and no one blew a whistle "Hey! Stop! What are we doing?!"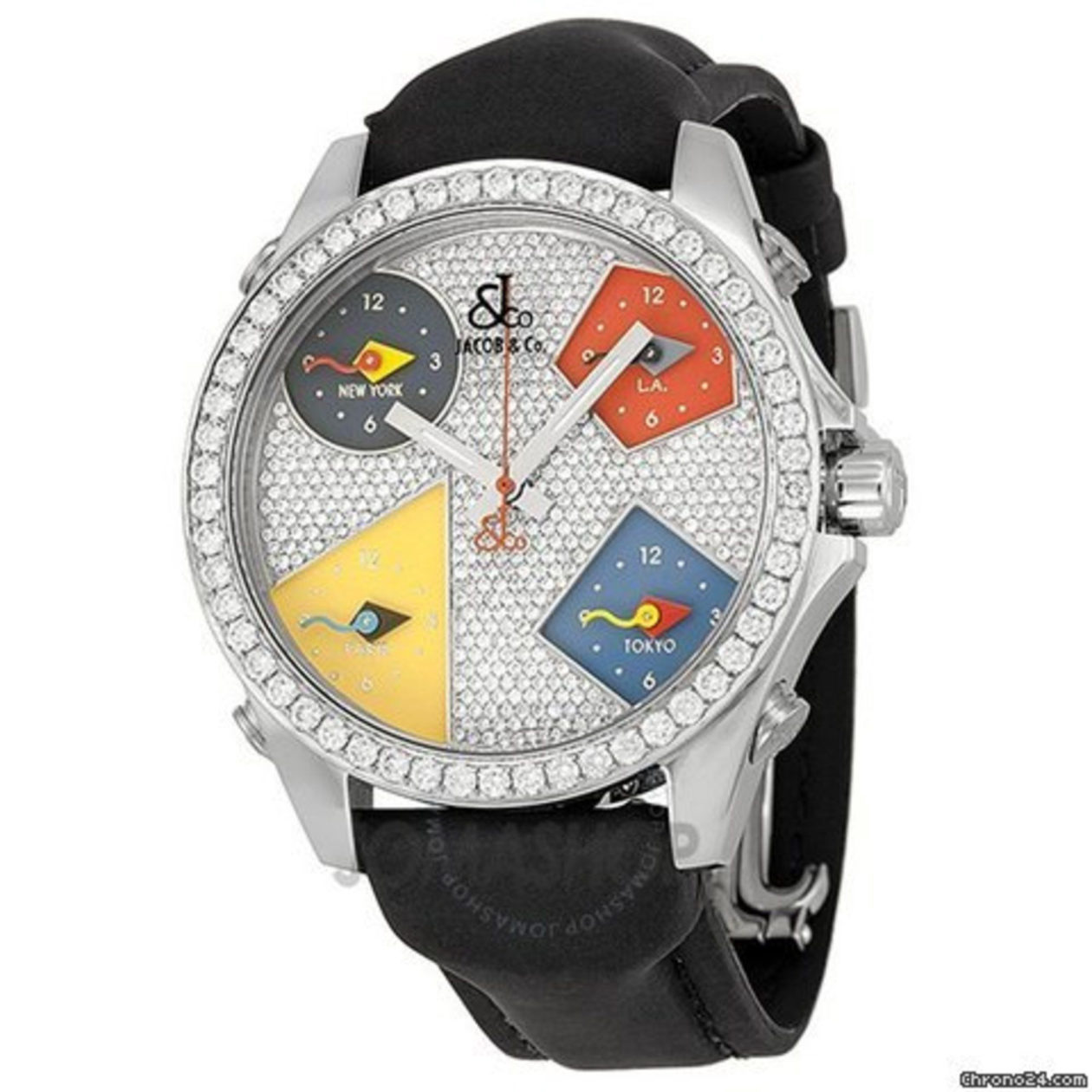 3) Hublot Big Bang 10 Years Haute Joaillerie
This watch made into this rank due to it's bling appearance and baller price of 1M USD. We don't have that big ego (or balls) to understand what in the world have to happen in potential buyer's mind to grow a need for this thing.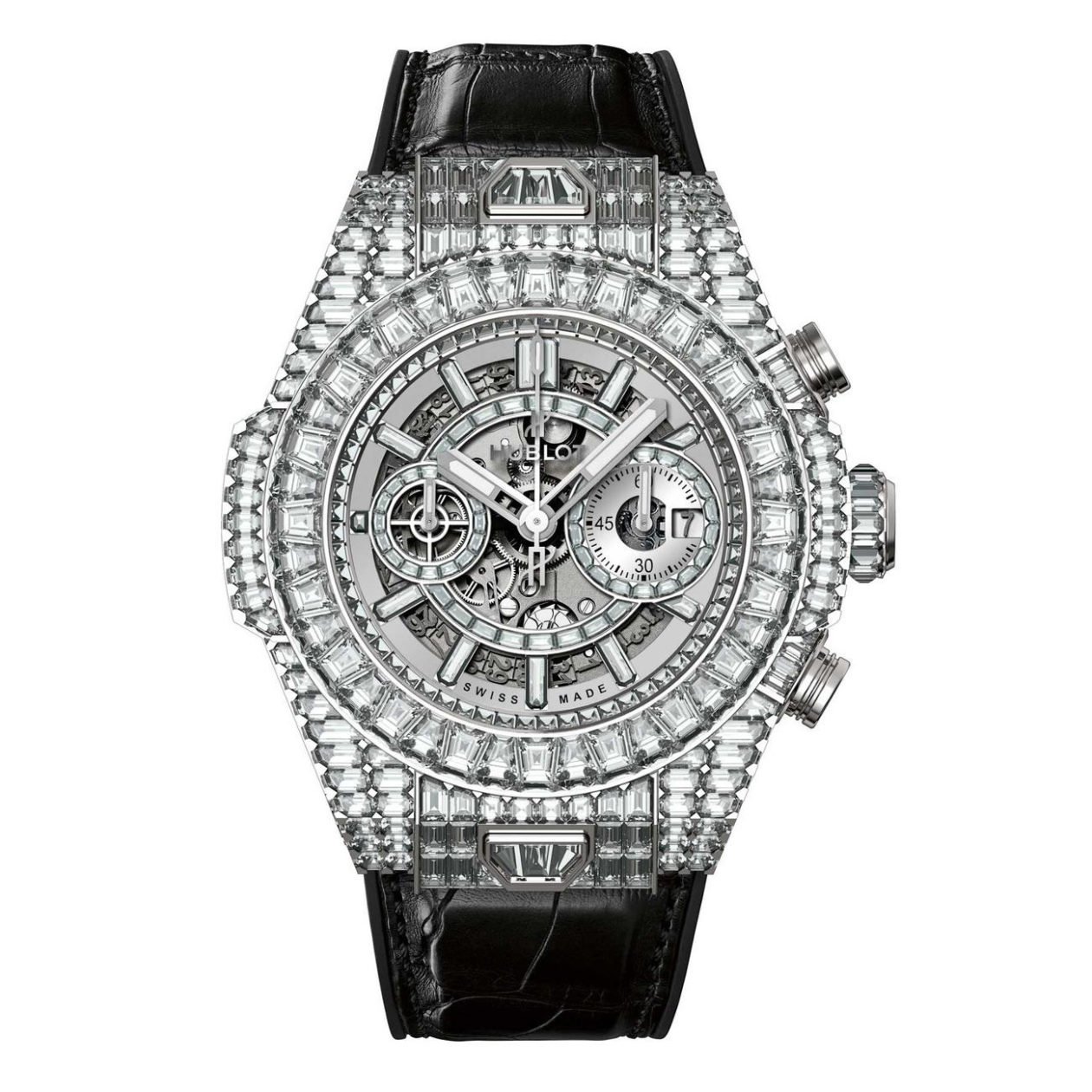 4) Montegrappa Chaos Gold
Nope, this is not a plastic battery powered watch found in the abyss of Ebay but a serious Italian brand that even hired Sly Stallone once to promote their creations. It has skulls and snakes – symbols of evil since forever that in this watch definitely triumph over good forces.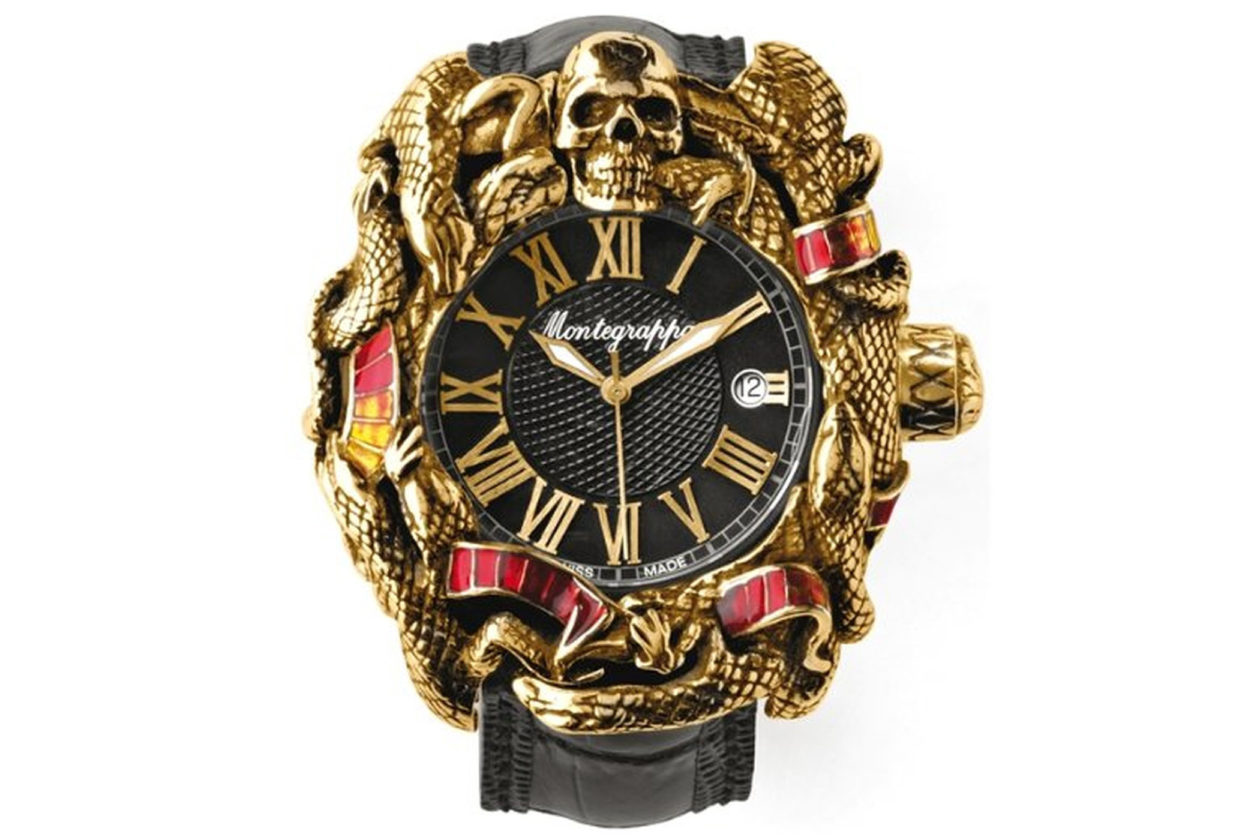 5) Krieger Skeleton
That's not a very popular brand but already has a rich track record in ugliness. We recommend to check out more of its creaions. The watches aren't cheap (starting point is around 10k USD) but they surely guarantee recognition. You can land in such rank like this for instance or a similar one. Nice huh?