Timebloid

Horological showbiz: Eric Clapton

To continue our celebrity watch showdown we will focus today on one of the most influential guitar players of all time. Eighteen times Grammy winner, member of the Rock and Roll Hall of Fame, Rolling Stone's second most iconic guitar player (loosing only to Jimi Hendrix) – Mr. Eric Clapton.

Being a respected watch collector as well he acquired a set of the most important timepieces of the last decades. The exceptionality of his collection often being confirmed by the prices his watches manage to score through auction results.

One could ask "but Clapton is alive and doing good, why are his watches even being auctioned?". Well, Eric Clapton happens to be a very complex and kind of tragic character. While collecting all those watches, art pieces and Ferraris he was at the same time struggling with alcohol & heroin addiction. In 1998, Clapton founded Crossroads Centre – his own addiction treatment center. Most of the founding came from selling parts of his watch collection which at the time consisted mostly of the most iconic Patek Phillipe and Rolex models. We will now list some of them. Watches owned by a person for who the whole subject of horology was so close, that he named one of his albums "Timepieces" and at the same time, mentioning Patek watches in his own autobiography.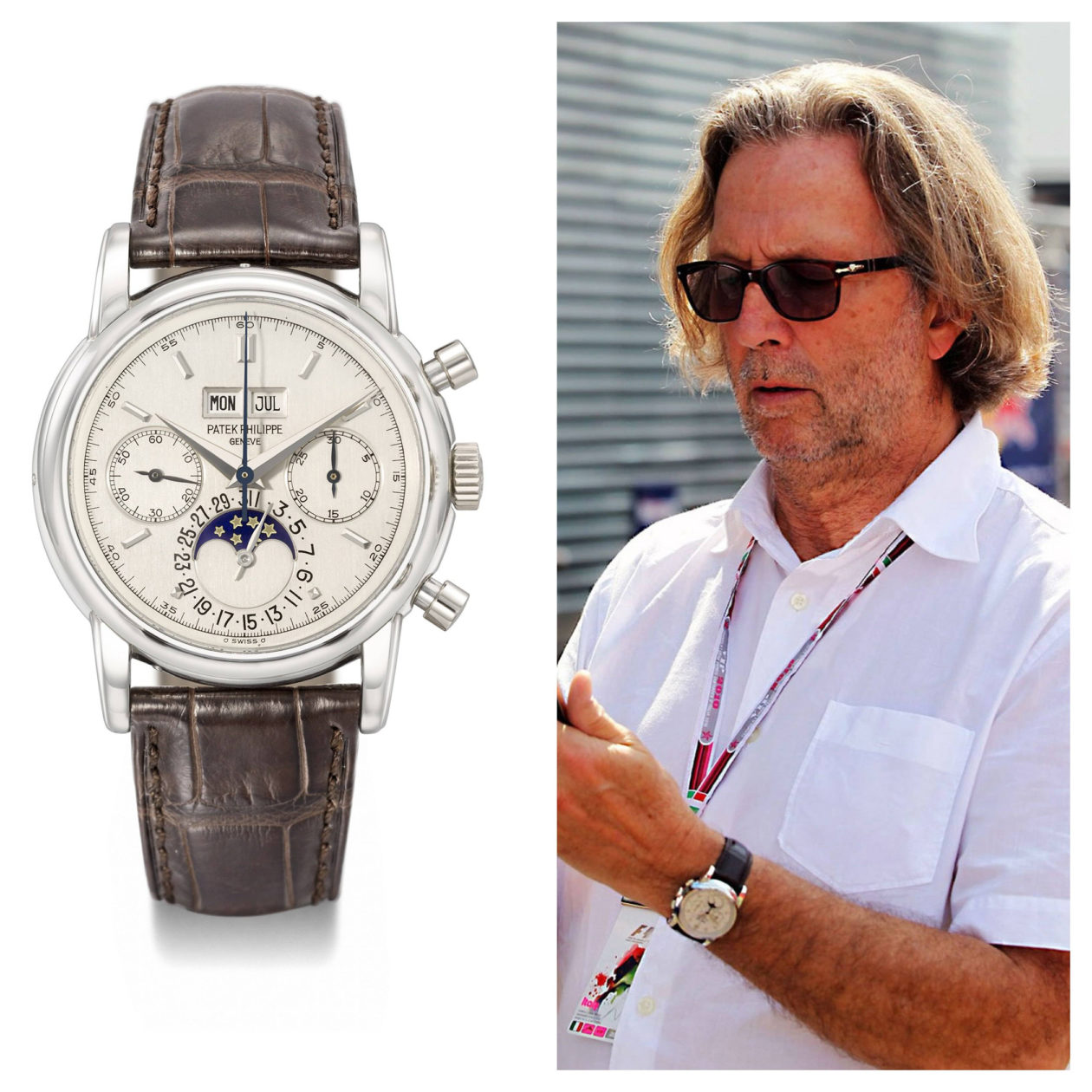 Let's start with the watch with probably the biggest mainstream appeal. The sole information of the timepiece being auctioned by the Christie's auction house in 2012 awoken massive shake in the watch collector's world. The information spread all across the media hitting various front pages including those from Bloomberg and Wall Street Journal. The legendary platinum Patek Phillipe reference no. 2499, perpetual calendar chronograph. So legendary, that the only known piece aside from the one that Clapton owned is the one resting in Patek Phillipe's own museum in Geneva. The watch that was often being called the most beautiful Patek design ever was sold for over 3 mln USD to an anonymous Asian collector at the same time landing a sweet spot on the TOP 20 chart of the most expensive watches ever sold via auction.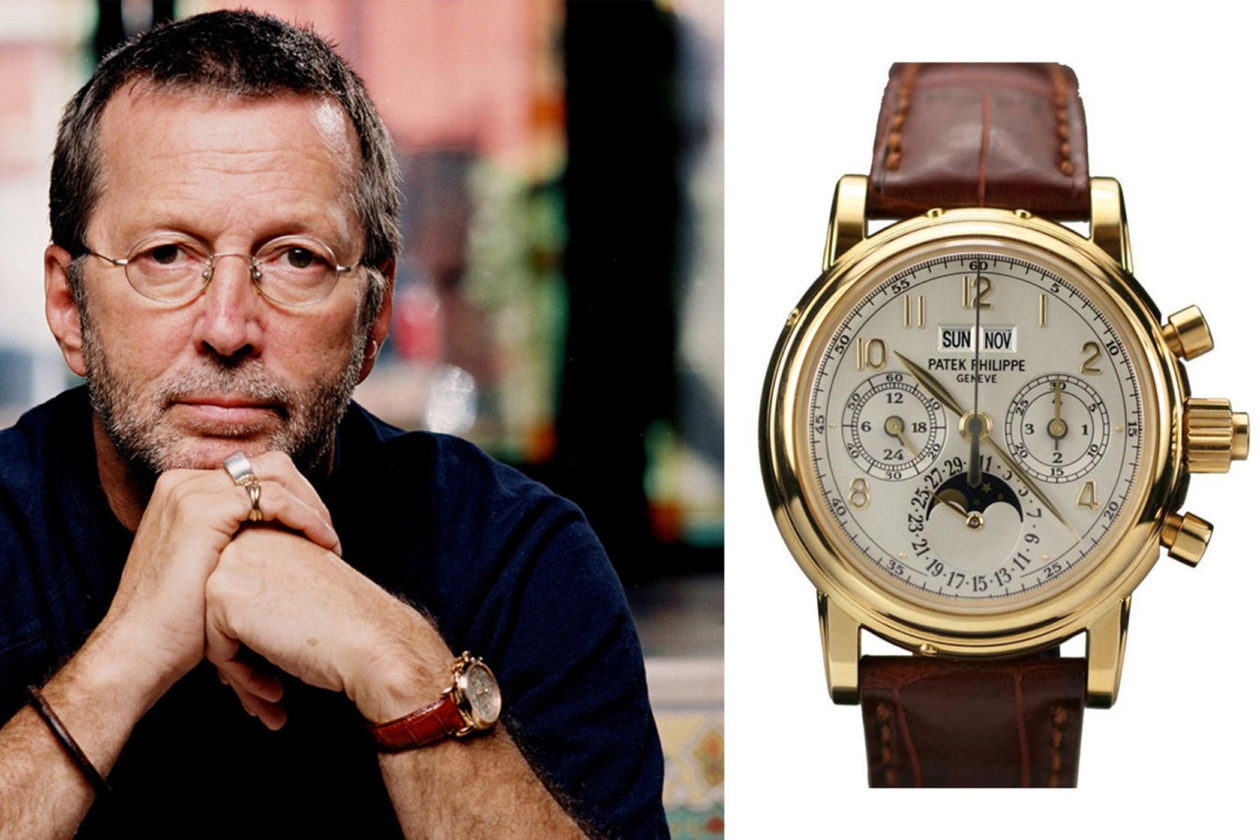 As we can see, Eric is particularly fond of the most complicated perpetual calendars Patek can offer. 5004J displayed above is the holy grail among those. Not only does it have the mentioned perpetual calendar but also incredibly advanced "split seconds" mechanism combined with the moon phase. Oh, and all of that enclosed in the fabulous yellow gold case.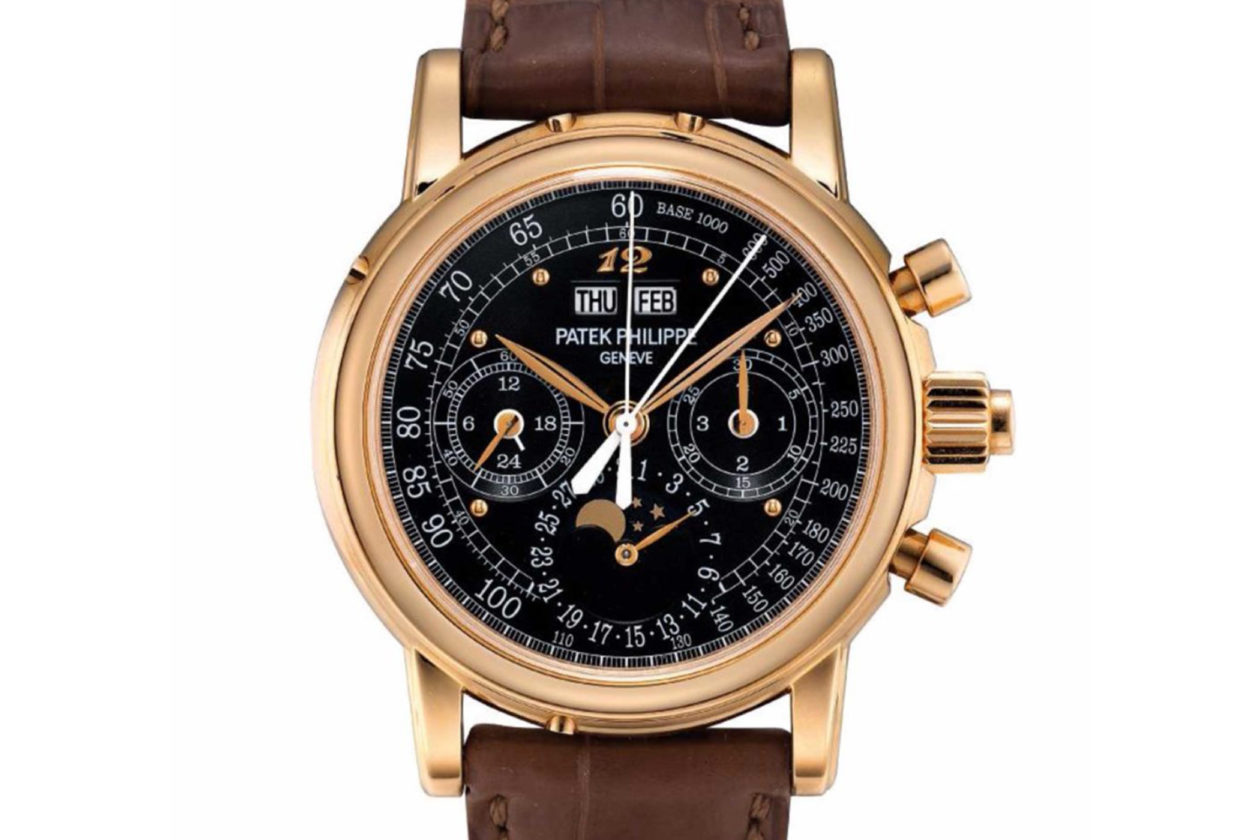 Reference numbers 5004 were especially close to our subjects heart. Eric owned at least two watches that included this set of digits. The platinum 5004P achieved the price of 800 000 USD during the Phillips auction in Hong Kong. Few months later in the same place his other watch, rose gold 5004R managed to get 400 000 USD. The interesting fact is that his Patek had a distinguishable dial, different than its regular boutique design. The digits at 12 hour mark had a style one known from Breguet classic numerals, while all the other digits remained having more spacious, spherical indexes. Just a cute detail underlying Clapton's care for details.
Another important references from Patek that Eric owned and then auctioned were the two 3970 models listed during the same auction as the previously mentioned 5004R. Reference 3970 is a perpetual calendar chronograph with a moon phase indicator. Watches displayed above are the one with quite rare and fancy salmon dial in white gold and other being in rose gold. Both of them had mentioned earlier Breguet 12 hour marks with elegant and discreet spheres around the rest of the digits.
The last Patek that we can also call "not your usual PP" is the ref. 5970G in white gold. Again, created with a custom dial that can only be done upon special request along with Breguet's numerals – this time over all hour marks. This one had been auctioned at Sotheby's listing for a bit over 600 000 USD.
The second brand that we mentioned being close to our hero's heart is Rolex. We won't be sparing too much digital ink on the endless Submariners, GMTs and Milgauss models he casually wore on his wrist during many concerts. We will again focus on something more fancy and super rare, sold by an amount that vastly exceeded estimated auction prices. We are talking about ref. 6263 commonly referred to as "Oyster Albino". One of the four steel Cosmograph Daytonas in the world with silver sub-dials of the chronograph – opposed to the regular "black" in the boutique version. This seemingly minor detail and the sole fact of the watch being owned by the guitar god himself helped its price achieving 1,4 mln USD during 2015 Geneva's listing.