Timebloid

Horological Showbiz: Sylvester Stallone

Sly Stallone – a hero who has undoubtedly entered the canons of cinema, acting as Hollywood tough guys such as super soldier John Rambo or boxing heavyweight champion Rocky. As we will show in the article below, his watch collection is at least the same weight category…

Who would have expected that a child of an Italian immigrant from Hell's Kitchen, New York, with a speech impediment and paralyzed bottom lip, would be known many years later as one of the most important figures in Hollywood's action cinema. Sylvester Stallone, although he began his career as a third-tier actor in "B class" erotic film productions, is now one of the most recognizable names in Hollywood. As evidenced by the iconic roles of the muscular heroes that every boy at some point in his life wanted to be. Also today, almost 5 decades after the greatest success of the first part of "Rocky" movie, Sly is a cinema icon and despite having already 75 years on his neck, he is holding up quite well, maintaining an exceptionally good shape as befits Rambo and scrupulously documenting his life on Instagram. His social media profiles are also a constant source of photo-evidence for the amazing collection of timepieces that our protagonist has, which can surely be expanded over and over thanks to the accumulated wealth, estimated at over USD 400 million. You may think that Stallone is just another celebrity who has no creative ideas of what to do with money, puts a fraction of his fortune in expensive watches, among other Hollywood stars, but remember that not every wealthy actor has a dedicated watch from Richard Mille, and not everyone's part of the collection was at the auction of the illustrious auction house of Philips, about which you can read more (in Polish) HERE.

So let's move on to his at least publicly presented collection, which in general must be really huge, because even not a well-trained watch expert's eye will notice that almost on every post on Instagram, Sly wears a different and quite good looking timepiece. Our hero rather focuses his taste on well-hyped big brands, we will rather not find rare creations from independent microbrands on his writs, but a cross-section of Pateks, Richard Milles or Rolexes would please every watch freak.
Richard Mille – RM 25-01 Tourbillon
Let's start our list with a few Richard Mille models, so the absolute heavyweight watches that are perfectly aligned with the macho style that Stallone has always represented. As I mentioned earlier, Sly is in a very small group of celebrities of all kinds who have their own model of this avant-garde and rather extravagant brand. RM 25-01 Tourbillon Adventure is an absolutely crazy timepiece that could be boldly worn by the 21st century Rambo, tirelessly traversing the Vietnamese jungles. To an extremely complicated mechanism with a tourbillon at the forefront, a compass was also added just to make it more 'adventurous', and a small capsule for 5 water purifying pills to make it possible to drink is also hidden there. Already in the article about Qatar sheikhs, also fond of RM's products, I wrote that a situation of life threaten dying from thirst during a lonely journey may not be particularly typical for a 1 million Dollar watch owners. However, should such a thing happen, this watch rushes to the aid of such wretch anytime, anywhere. In the photo, we see Sly with Richard Mille himself.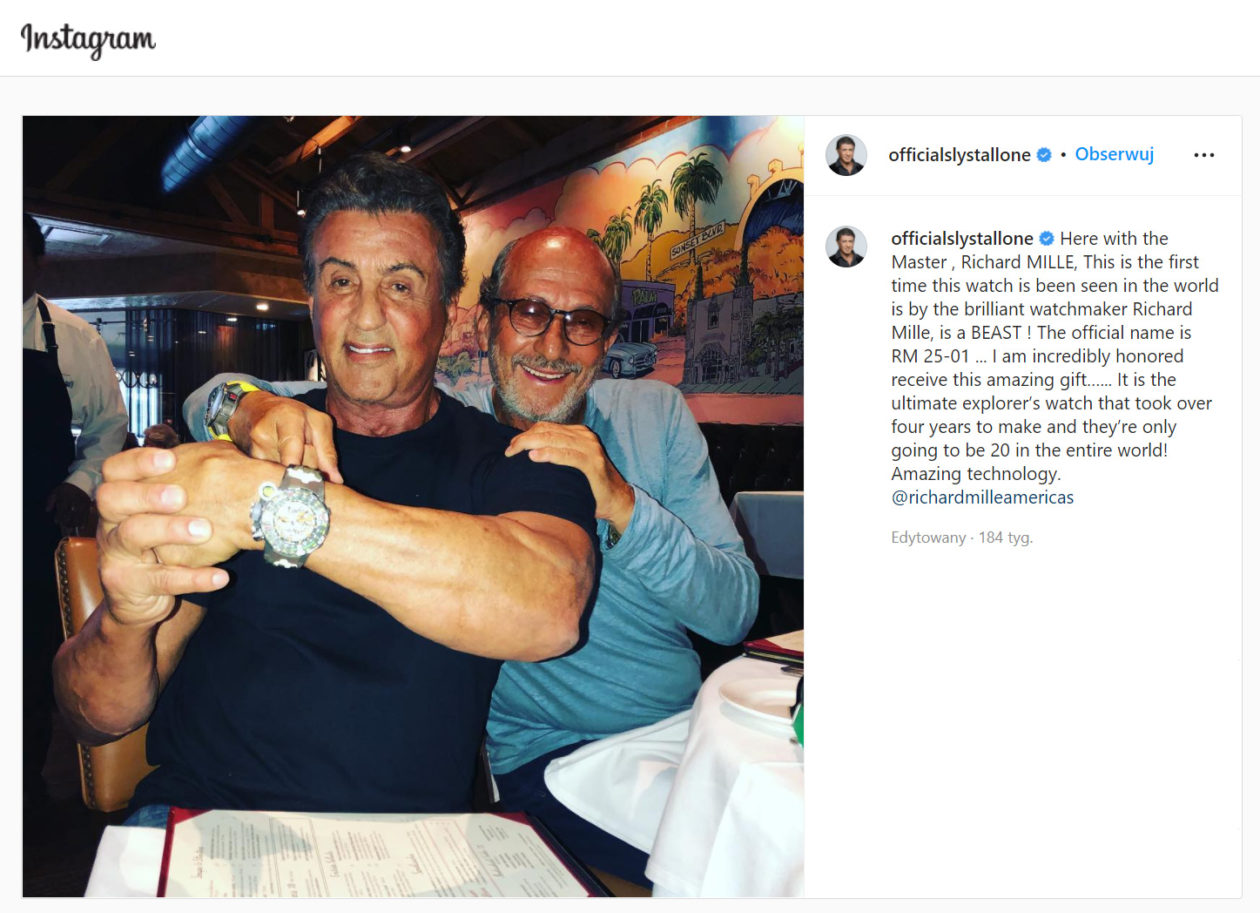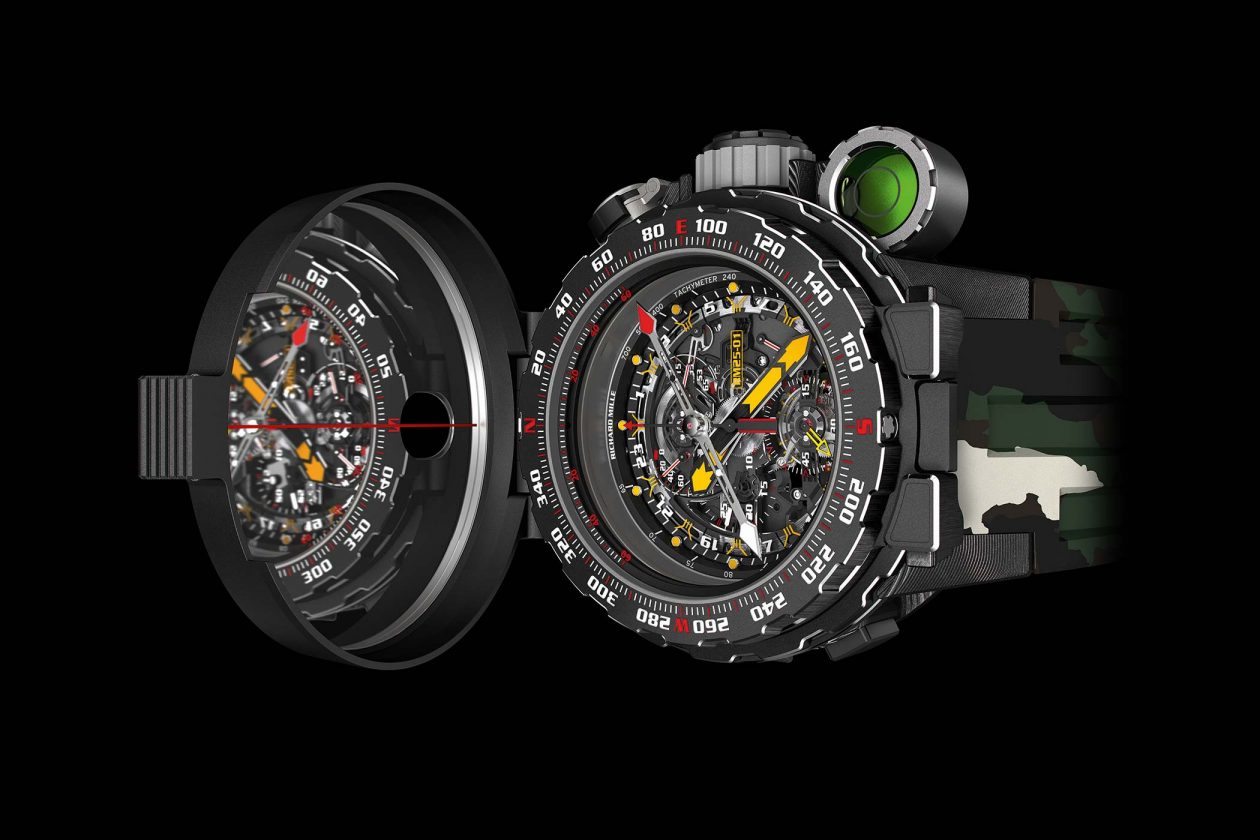 ---
Richard Mille – RM 032 Flyback Chronograph
Our hero's mighty wrists are surely the best match for powerful timepieces, which is why another creation from the RM stable, that was very often seen on Stallone's wrist, was a massive diver – the RM 032 Flyback Chronograph. This model must have been one of his most beloved watches, as Sly wore it, among others on the set of the movie The Expendables 3, where, apart from him, practically all of the macho-retirees crème de la creme of Hollywood starred, with Arnold Schwarzenegger and Dolph Lundgren just to name a few.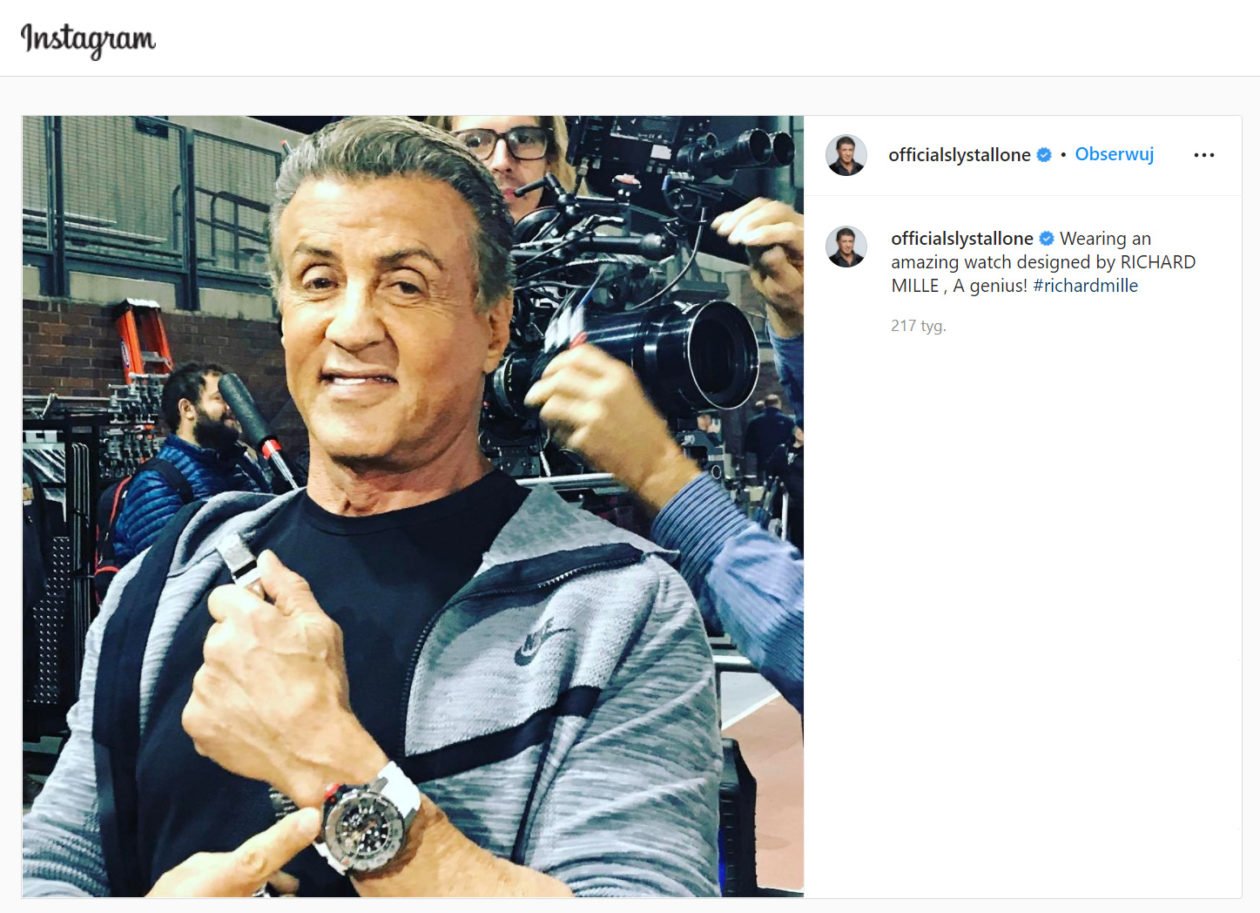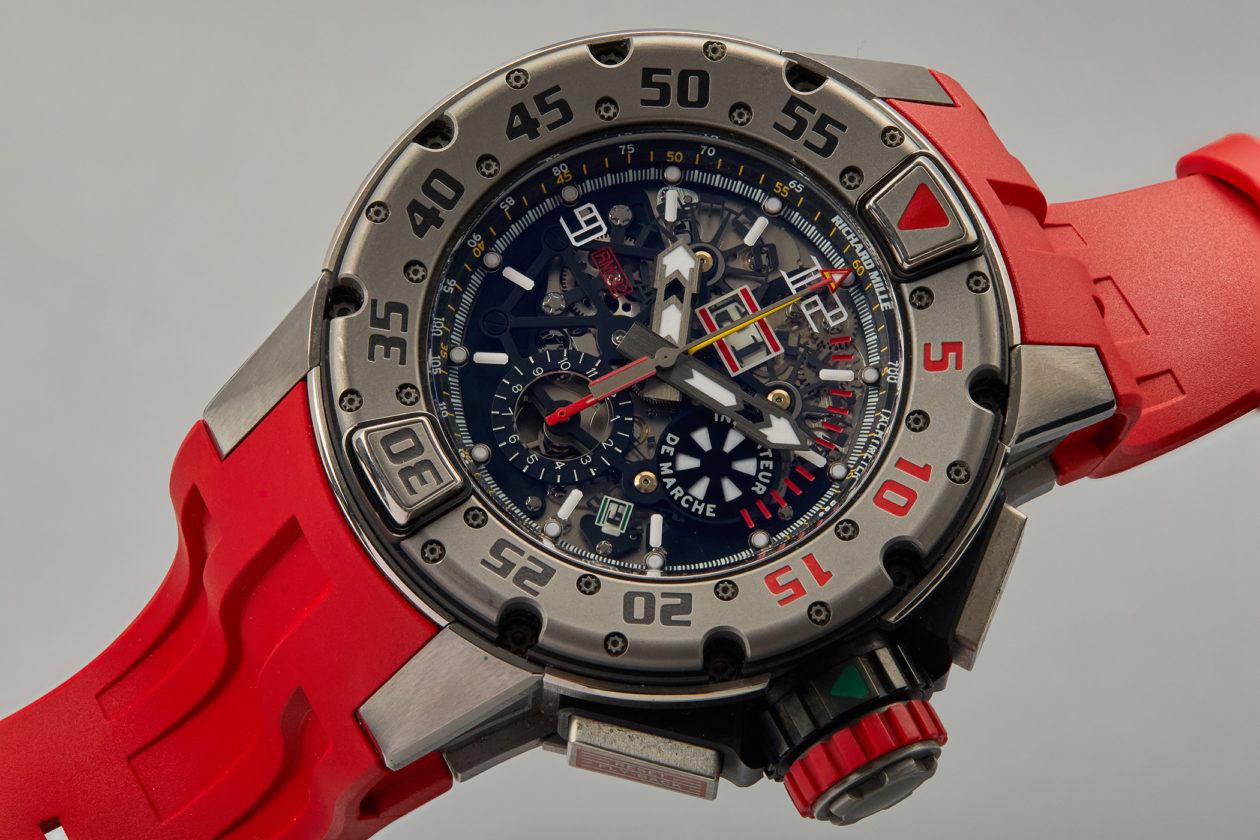 ---
Richard Mille – RM 59-01 Tourbillon Yohan Blake and RM 052 Skull Tourbillon
The above two models, as well as other, no less spectacular timepieces from the Stallone collection – RM 59-01, the ultra-light Yohan Blake Tourbillon made in honor of the Jamaican sprinter, and the RM 052 Skull Tourbillon, were the next watches on sale at "Racing Pulse" Philips auction in 2020. As instagram shows in the photos below, Sly absolutely did not treat these models as typical "safe queens", i.e. valuables that spend most of their time hidden in safes, but did what every watch is made for – he enjoyed and wore it on every possible occasion.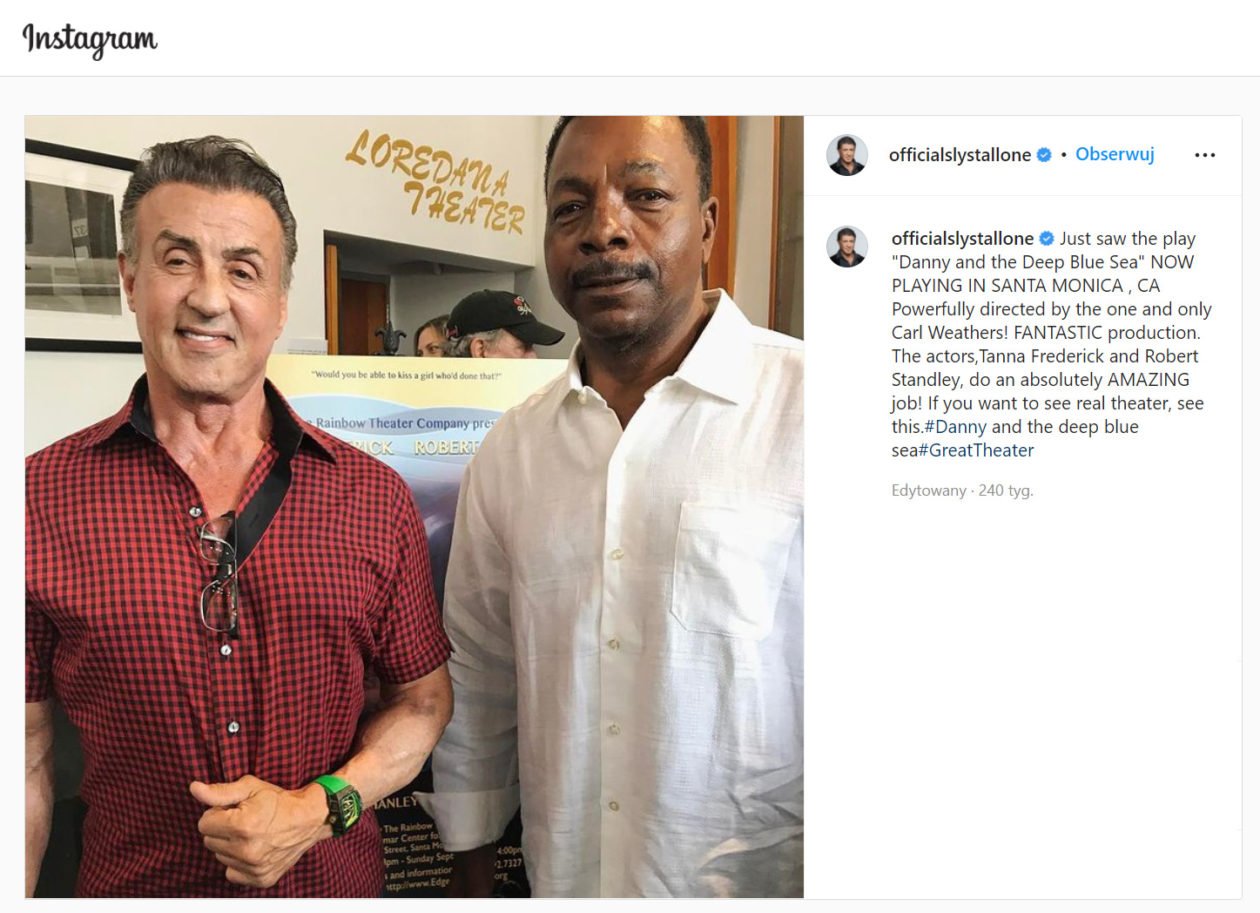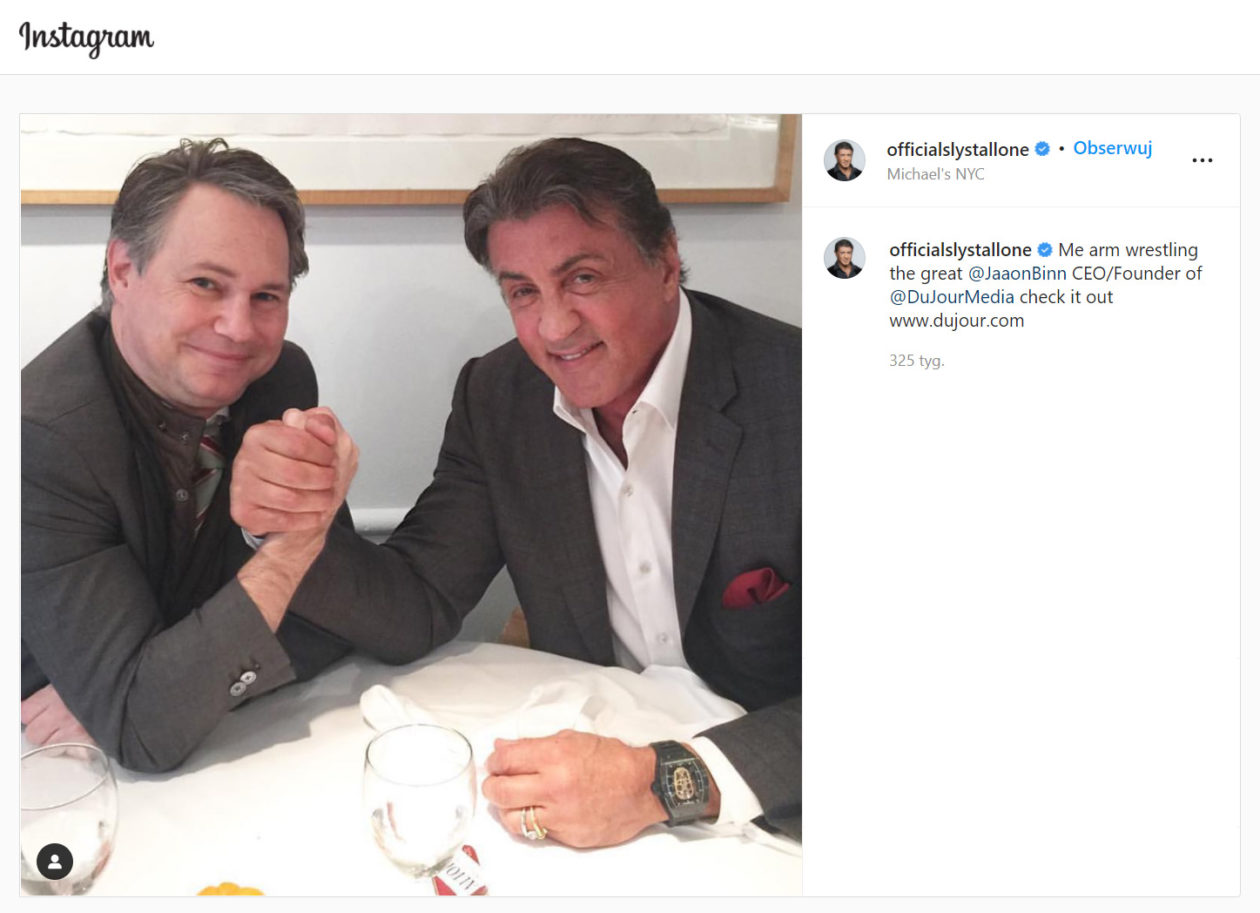 ---
Rolex – Oyster Perpetual 41mm
There are certain brands that are an absolute must-have for any watch collector and Rolex is naturally the one to possess. The manufacture with a very rich portfolio of timepieces for both – beginners and well experienced enthusiasts of sophisticated pieces is also a frequent visitor to our hero's wrist. Sly, who often emphasizes in his posts family values ​​and the happiness of having his three daughters, in this charming photo with them, he put on a relatively modest Rolex model – the Oyster Perpetual 41mm, in currently very 'fashionable' green dial color.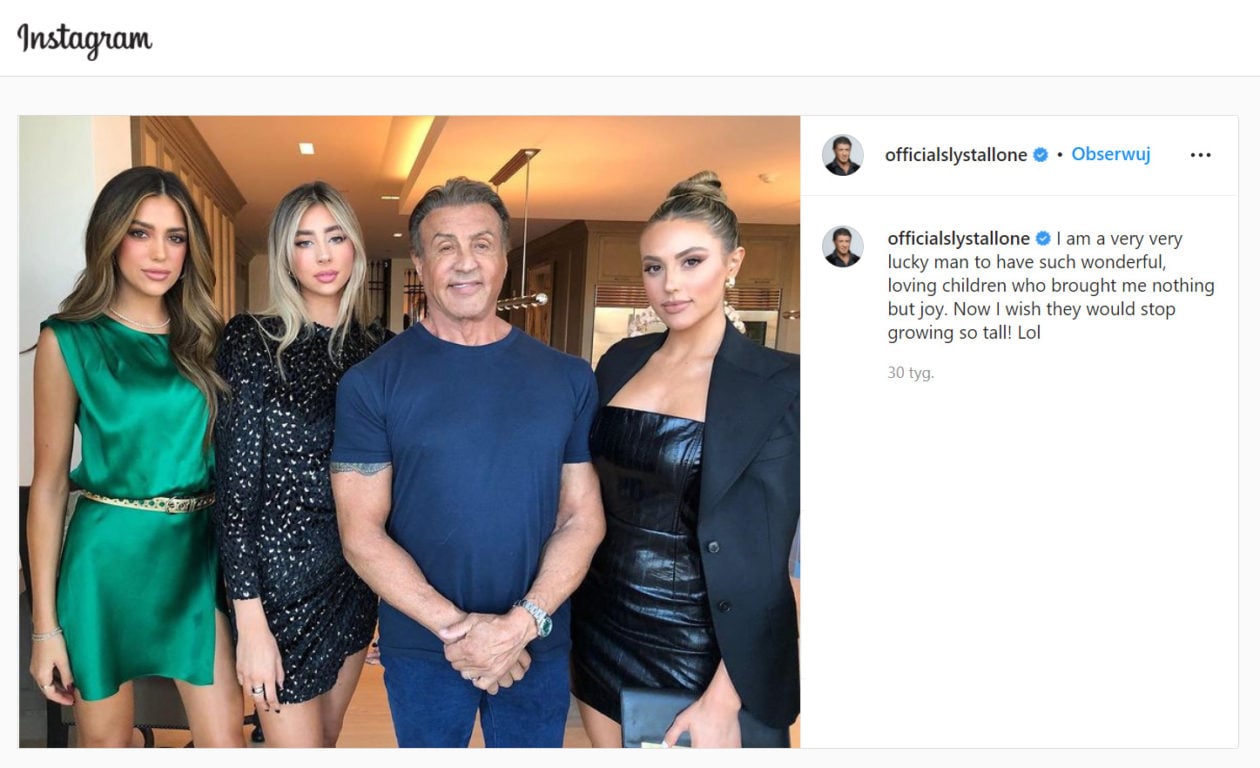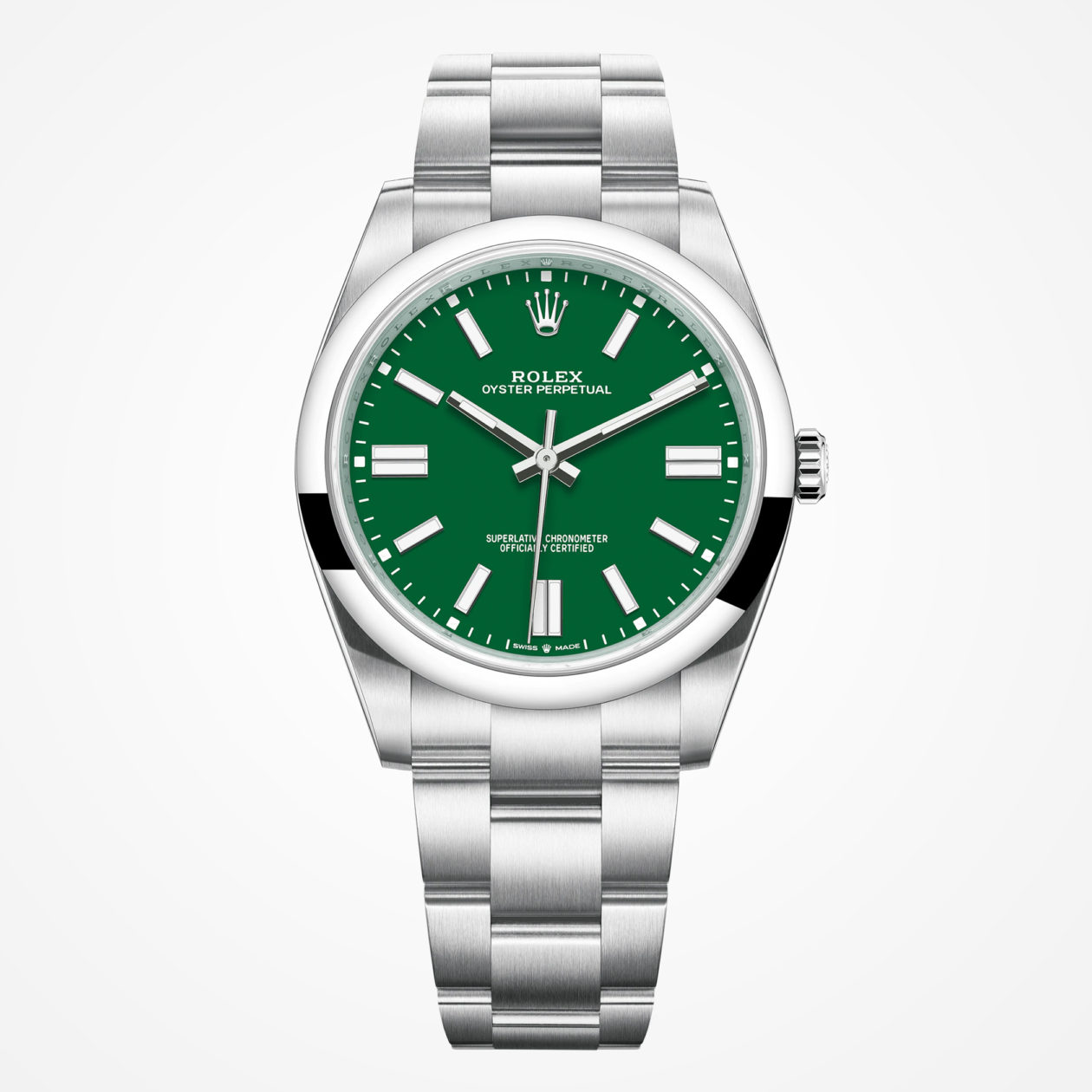 ---
Rolex – Day Date 40mm
Rolex, which for many people is synonymous with a reliable and prestigious "Swiss watch", also has much more extravagant models, often encrusted with precious stones. In another family portrait with his daughters, this time we can see a much more sophisticated piece – the 40mm Day Date with the reference 228398 BKDP, i.e. a gold "presidential" model with a diamond-encrusted dial and red sapphires on the bezel.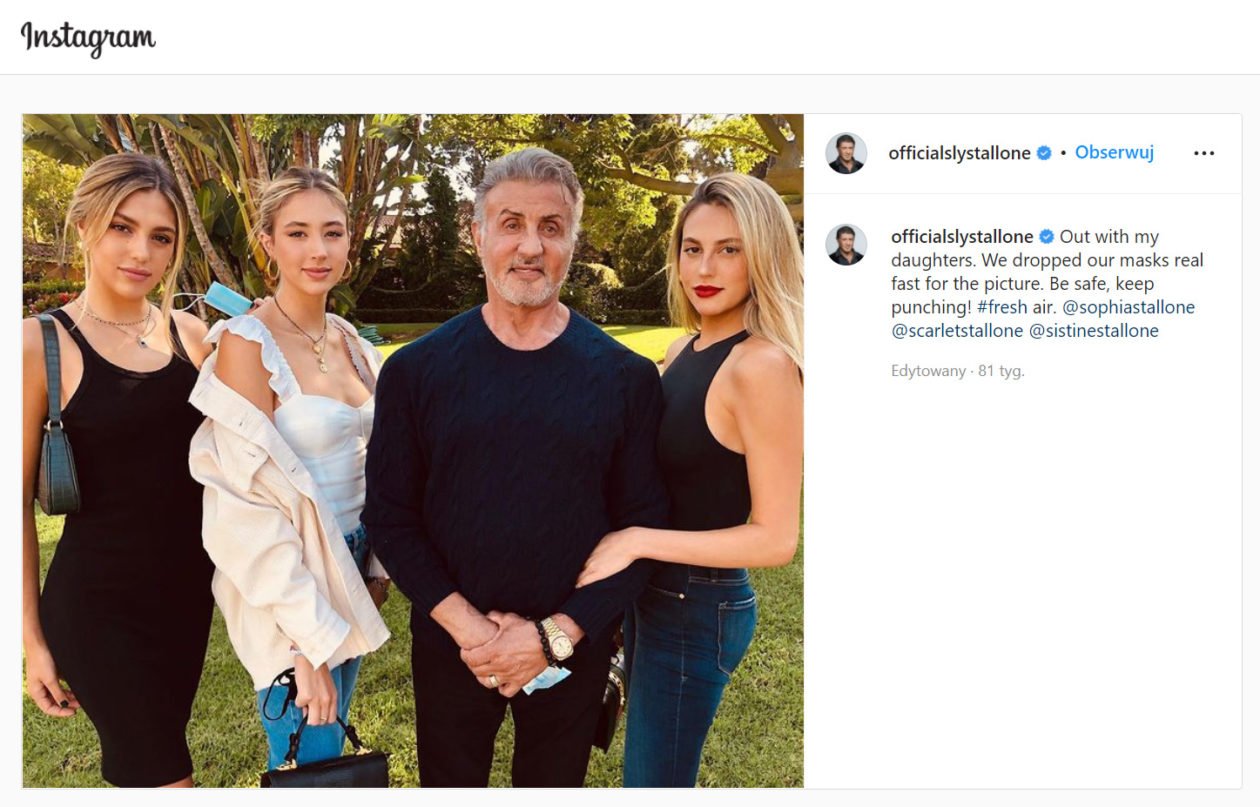 ---
Rolex – Daytona
Obviously, the collection could not miss possibly the most desirable Rolex, the Daytona.
Sly opted for one of the highest models from this line in terms of the rarity of the materials used – a platinum version with an 'ice blue' dial.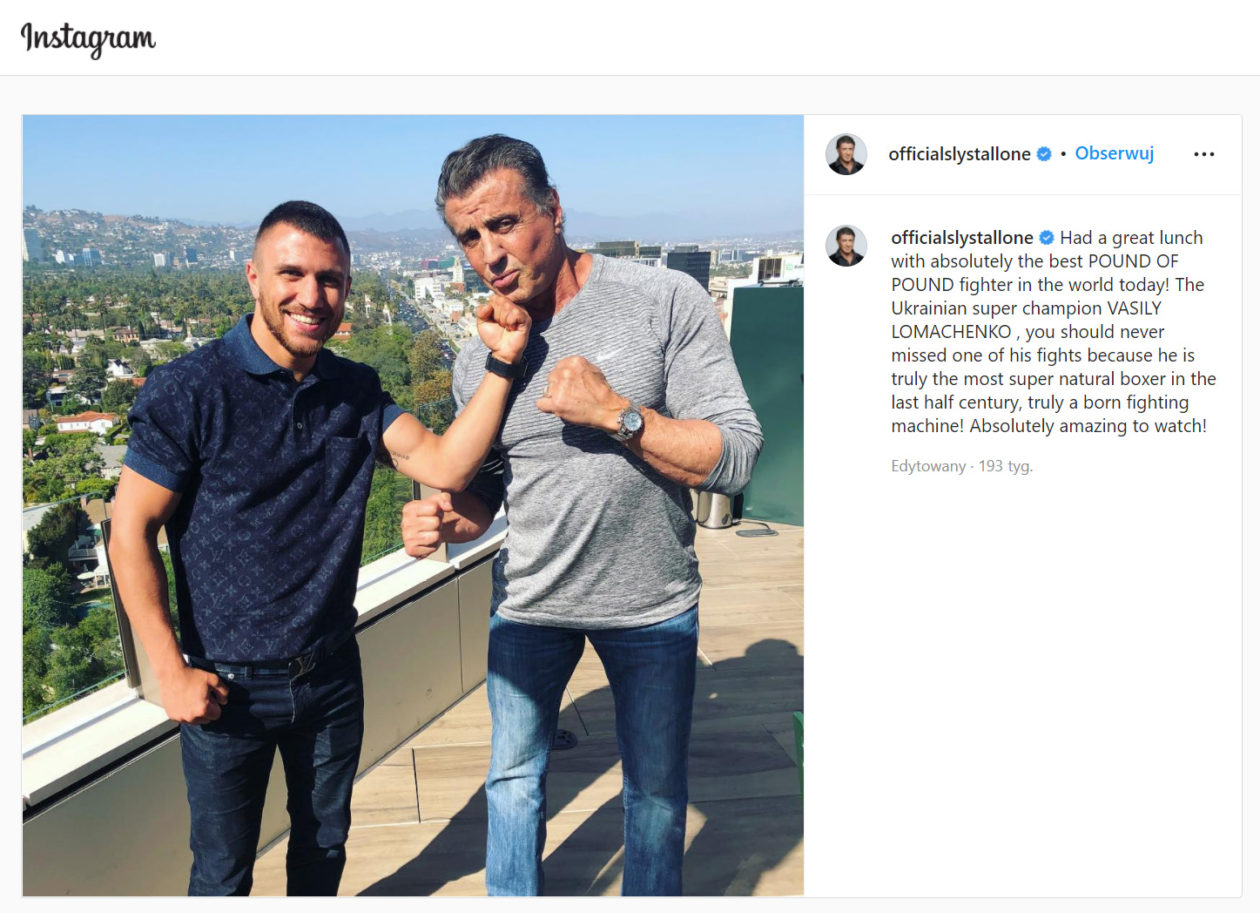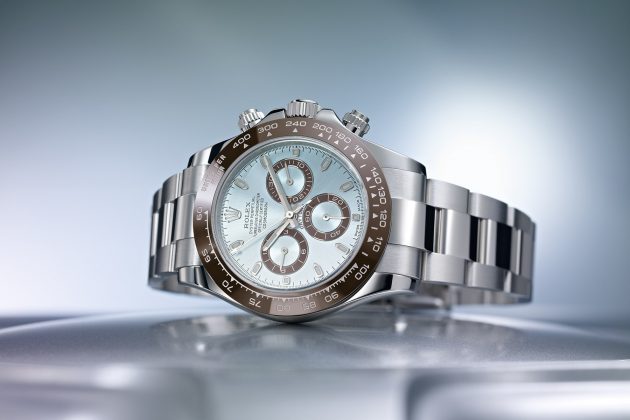 ---
Patek Philippe – Aquanaut 5167R
It's time for a few models from the brand that absolutely could not be missing from any self-respecting watch collector – Patek Philippe. Similarly, here, in Sly's collection, we have a rich cross-section of models, starting from more casual sporty icons to the most sophisticated Grande Complication lines. Below is an example of the first group, i.e. the timeless Aquanaut 5167R in rose gold, as you can see, perfectly matching the tracksuit during jogging cardio.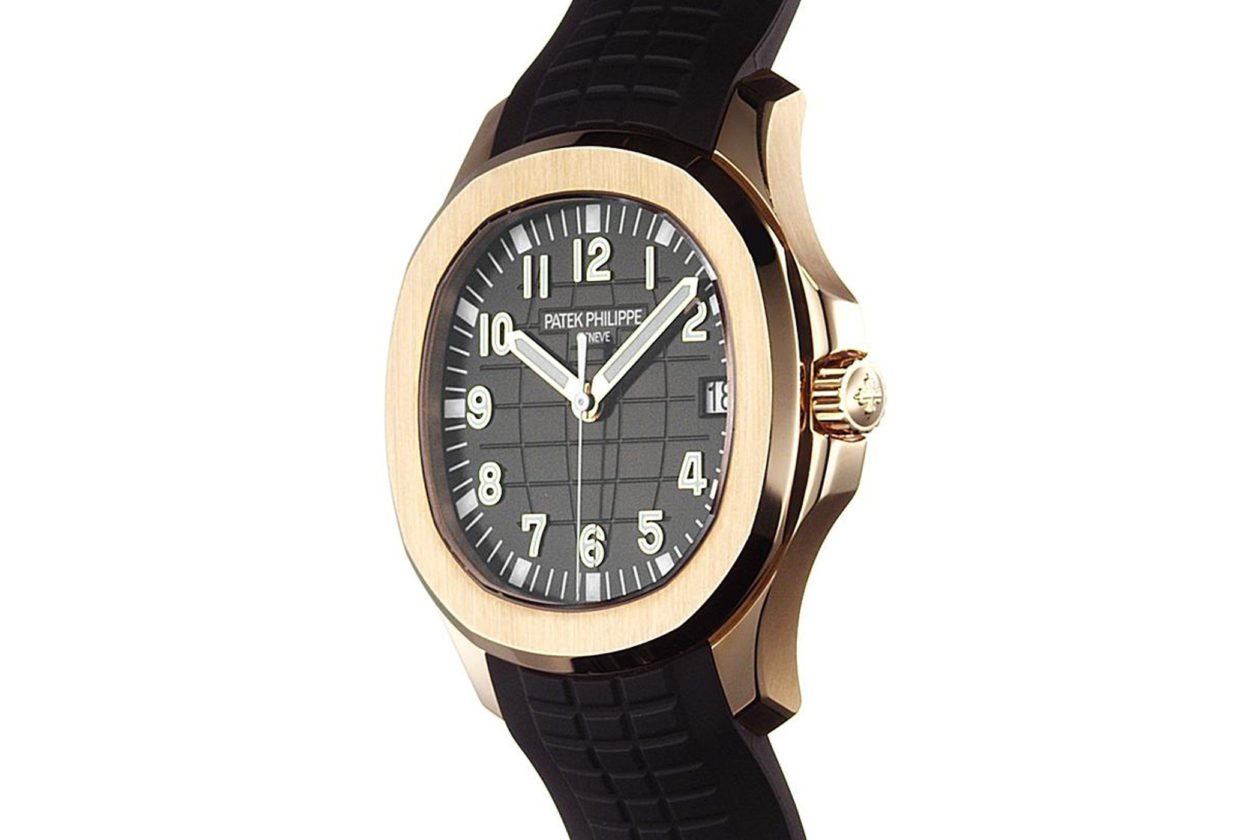 ---
Patek Philippe – Nautilus 5711
There is probably not a complete collection of sport Patek models without the absolute icon of watchmaking design – the steel Nautilus ref. 5711. Probably the most hyped and sought-after watch model today, regardless of a brand, reaching absolutely insane prices on the secondary market. The photo below also shows how powerful Sylvester's wrists are, where the 40mm Nautilus looks like a delicate dress watch with an extremely small diameter.
---
Patek Philippe – Nautilus with olive-green dial
The importance of particular VIP customer for a given watch brand is undoubtedly shown by the fact how quickly it is possible for him to get the latest models from the most desirable lines. In 2021, the new versions of Nautilus with olive-green dials became such instant classics. No wonder, that shortly after its premiere, Sly was already rocking a unique version of this timepiece with a diamond-studded bezel.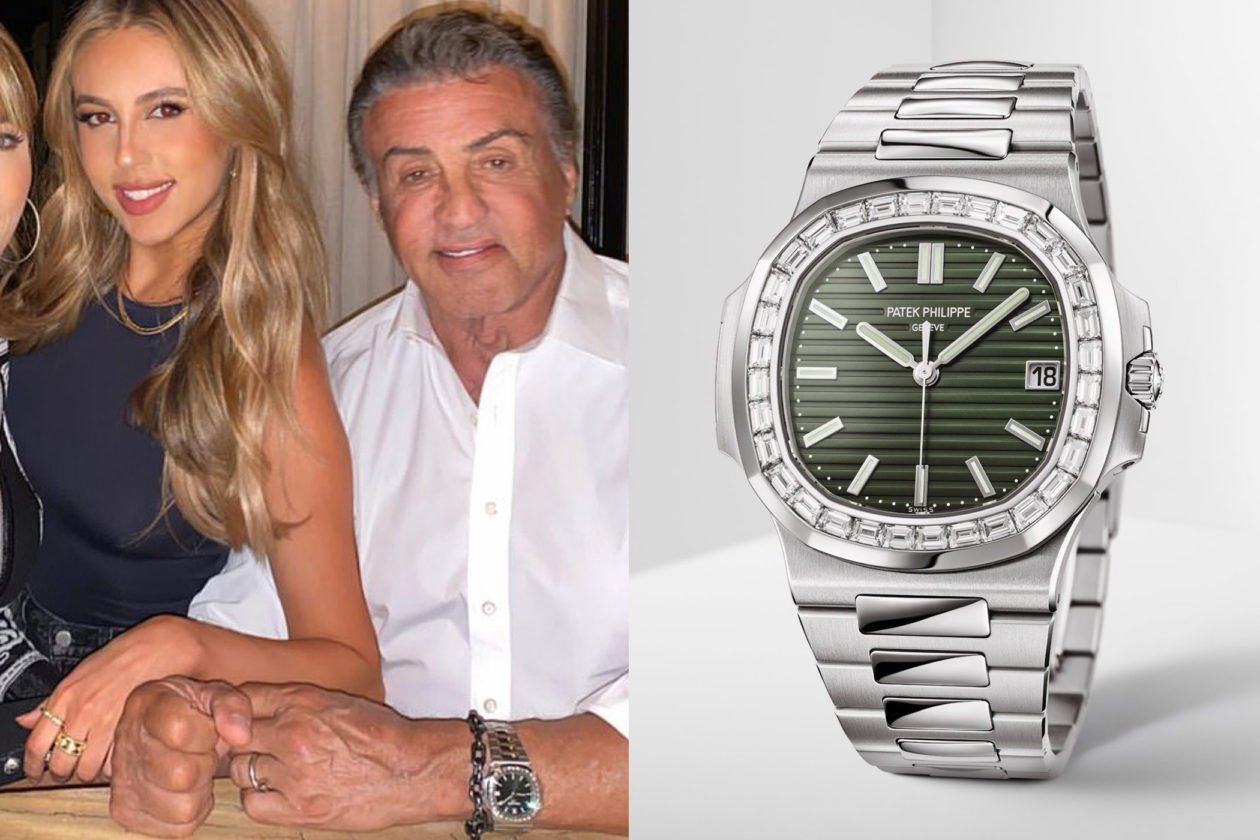 ---
Patek Philippe – 5980R and 5740G
I know I'm boring with repeating this over and over, but the Nautilus models are something special to every watch enthusiast, and many consider the timepiece of this line as their Holy Grail. Sly is lucky that the accumulated wealth allows him to choose from the rich offer of these sporty Pateks. Another iconic Nautilus models that we could often see on his wrist were the 5980R, a rose gold chronograph, and the 5740G, a perpetual calendar set in white gold.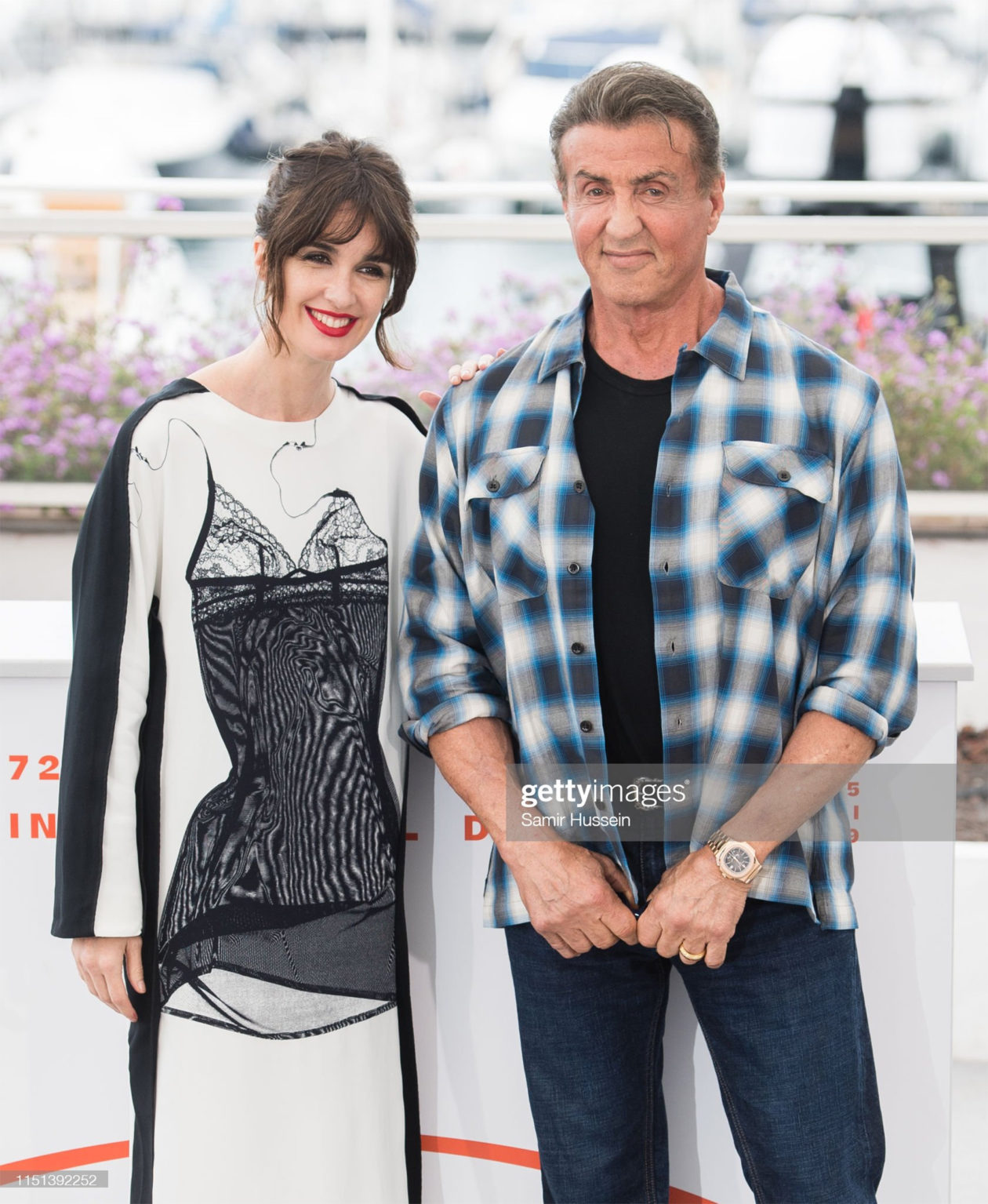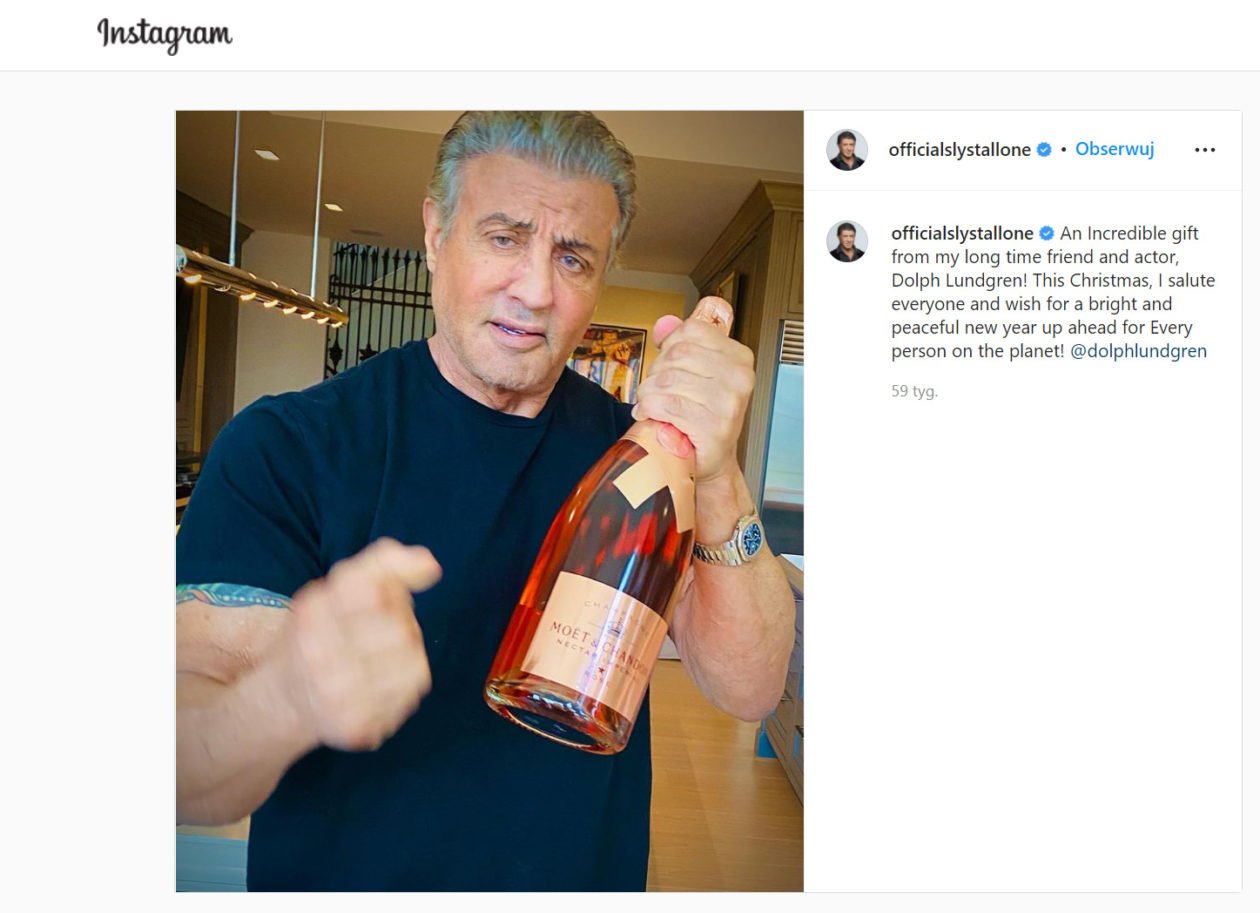 ---
Patek Philippe – 5270R
The time has come for real evidence of Patek's artisanal watchmaking mastery from our hero's collection. We are talking about extremely rare models, i.e. platinum 5270P, the complication of perpetual calendar with a chronograph, with a salmon dial that automatically adds another pinch of exclusivity, and the same model, but in rose gold on the bracelet – 5270R 001. As we can see from the posts from his Instagram, watches with theoretically high level of 'formality', Sly often pairs with very casual uniforms, which only underlines his sheer joy in wearing them in every way possible.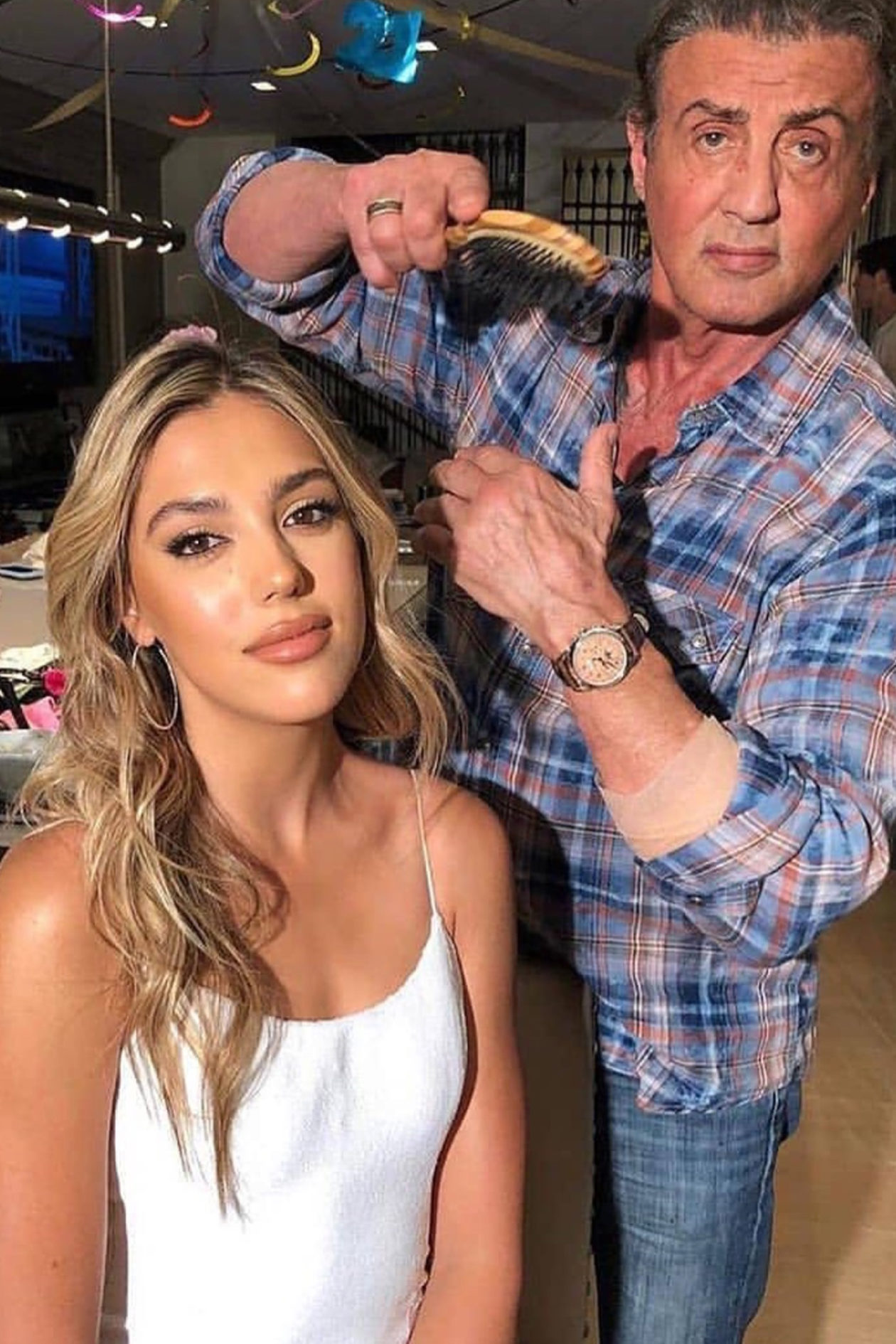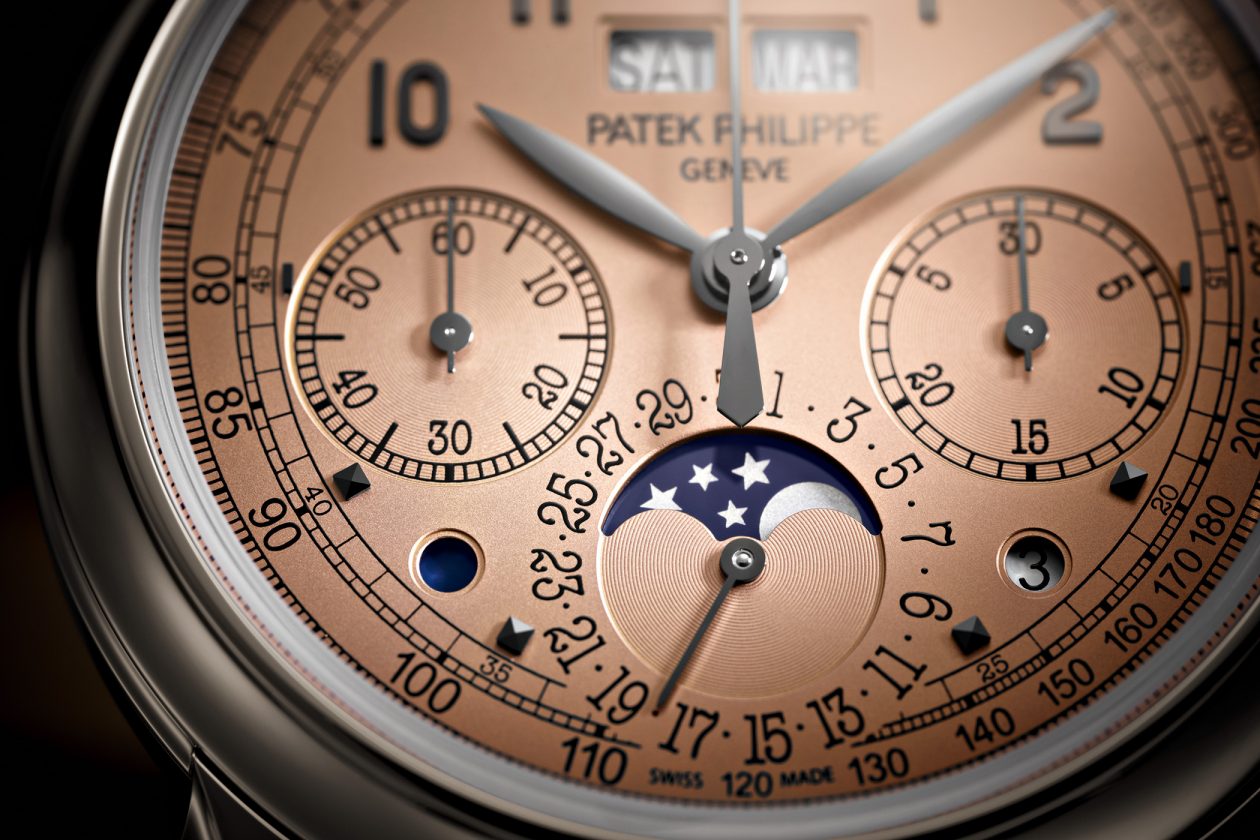 ---
Carl F. Bucherer – ScubaTec Manta Trust
At the end of our article, here's a little interesting fact about Sylvester's more or less formal watchmaking partnerships. Carl F. Bucherer is a brand that may not be on the very prestigious candlestick, and not so recognizable by many, but Sly remains on a friendly terms with this company at least. He is not mentioned among the official ambassadors of the brand, but he was often seen with a few models of this manufacture, and at least one post was posted on Instagram – Scubatec Manta Trust