Timebloid

Spectacular watches of Russian oligarchs

As a rule, it is the western part of Europe that is considered the richer and much better developed. However, in terms of watches among the elite, Russia seems to be a country of endless prosperity. Here are some compelling evidence of this fact, coming straight from the highest levels of Russian politics and business.

As you are probably not that much into Polish politics, you might not remember what kind of bad publicity happened to the former minister of infrastructure, Sławomir Nowak, for being the owner of an above-average timepiece? In 2013, the politician was on the lips of all national media for having the Ulysse Nardin Maxi Marine Chronometer, valued at around $ 6,000. Let us admit that this watch, although it exceeded twice the ministerial salary, could in a completely normal way be defended in the property declaration with Nowak's earnings at that time. However, social pressure from the image that the politician had a taste for luxury shopping contributed to his dismissal a few months later.

Now let us look a little more to the east, where there are quite different customs. While luxury timepieces among the most important people in the country attract some media attention, there has never been any resignation for this reason. Nobody sees any problem with wearing timepieces, the price of which often exceeds the official annual earnings several times. Here are the watches as seen on Russian political and business wrists.

Our list is started by Dmitry Peskov, spokesman for President Vladimir Putin. A politician who, wore an exceptionally impressive timepiece during his wedding with a figure skater Tatiana Navka – Richard Mille RM 52-01 Skull Tourbillon. The limited-edition watch of just 30 pieces caused quite a stir in the Russian media as its price – $ 620,000 – was four times more than Peskov's annual earnings of $ 146,000 at the time. The politician, as befits a spokesman, began to explain such an expensive acquisition as an alleged wedding gift from his wife, who was then a TV personality in Russia. However, the rudimentary independent Russian media reached the photos on Instagram of Peskov's daughter, who had this timer on his hand a few months before the wedding. The case of the watch, despite quite a lot of coverage by anti-Kremlin media channels, didn't have any negative impact on Peskov's position, who continued to hold his job without any obstacles.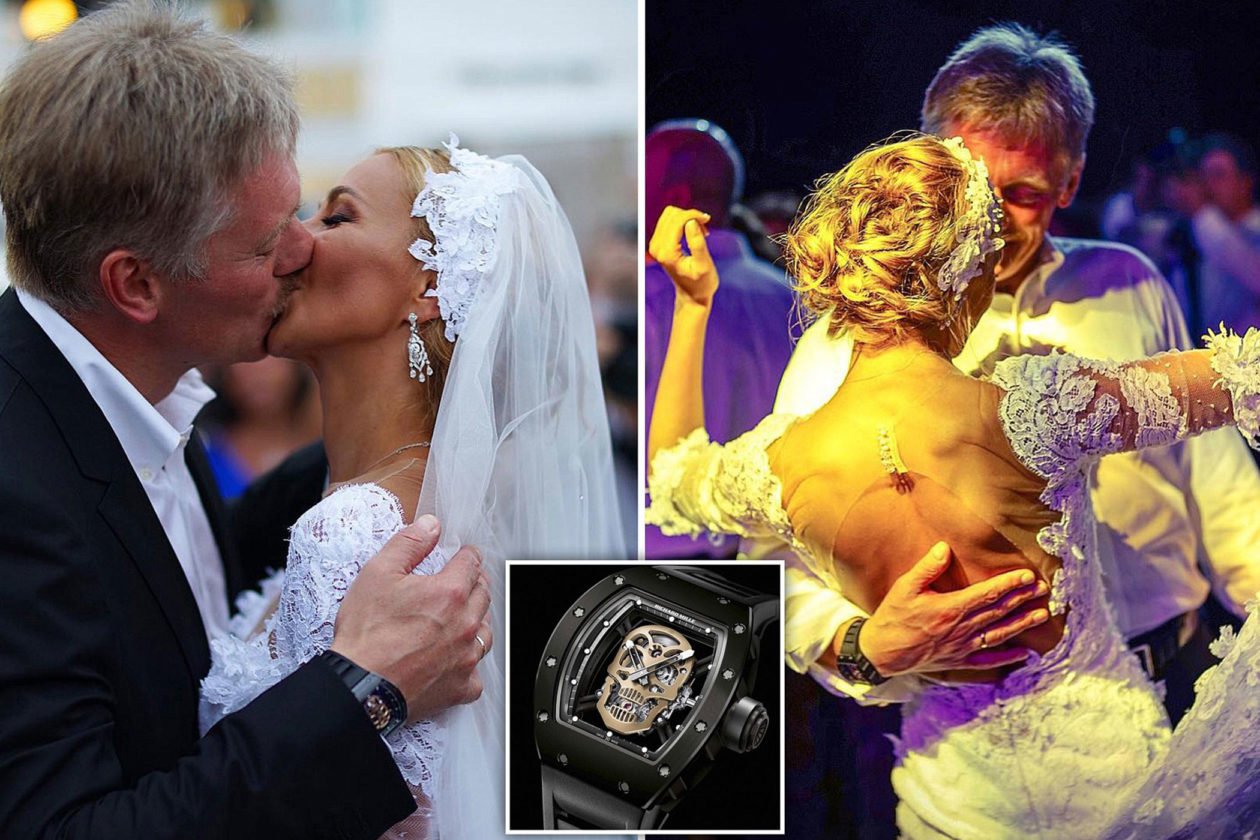 The next person is also the Kremlin candlestick itself. Dmitry Medvedev, as we are talking about him, has held the position of president and prime minister of the federation in Russia for the last 20 years, alternating with Vladimir Putin. He is also a colorful figure outside politics – an avid chess player, a huge fan of hard rock and a collector of vinyl records. He has all the original Deep Purple releases, the music of which he copied during his youth, as official releases were on a restricted list by the Soviet Union. As for watches, we saw a full cross-section of various timepieces on his wrist. He was seen for instance with the ancestor of exclusive electronic watches in the form of the HD3 Slyde, through more classic models such as the Corum Admiral's Cup Chrono…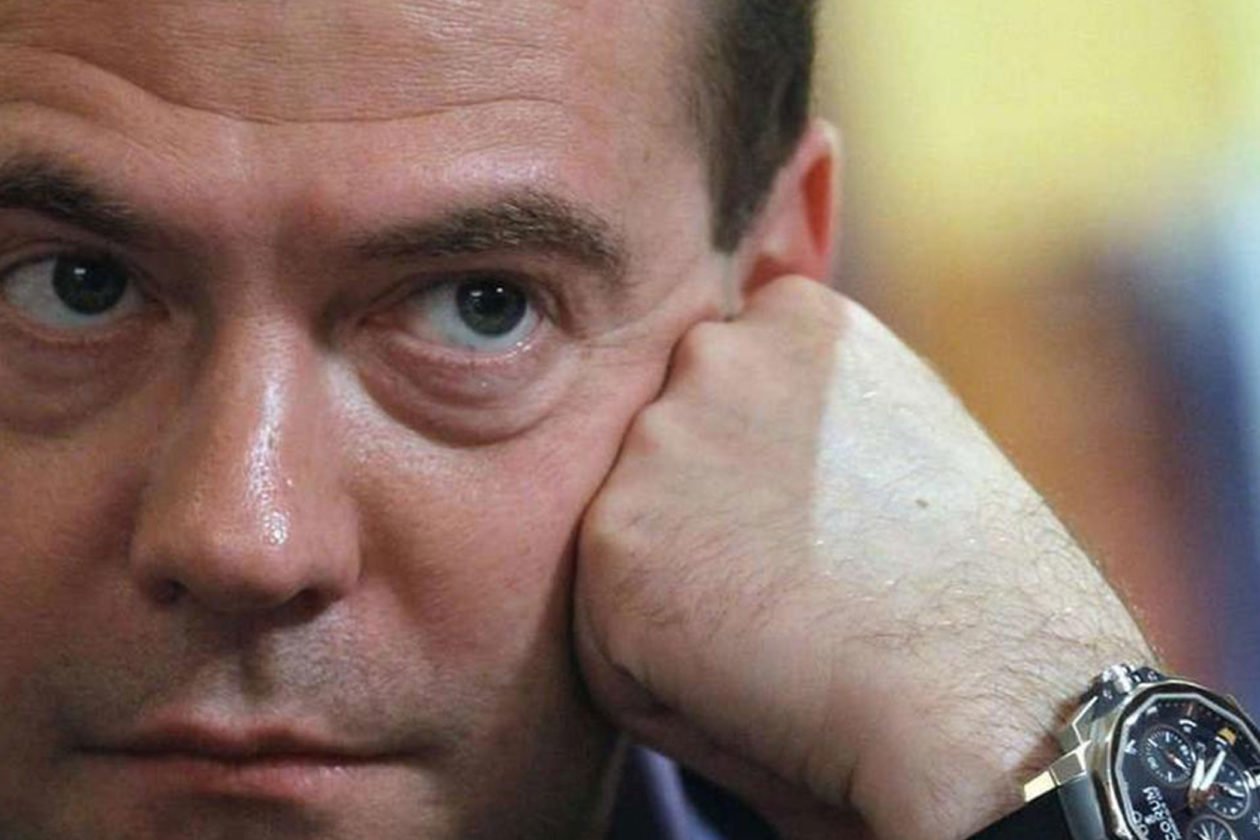 … or Jaquet Droz Grande Seconde, in a limited edition with a dial made of Pietersite, a precious mineral mainly mined in Namibia.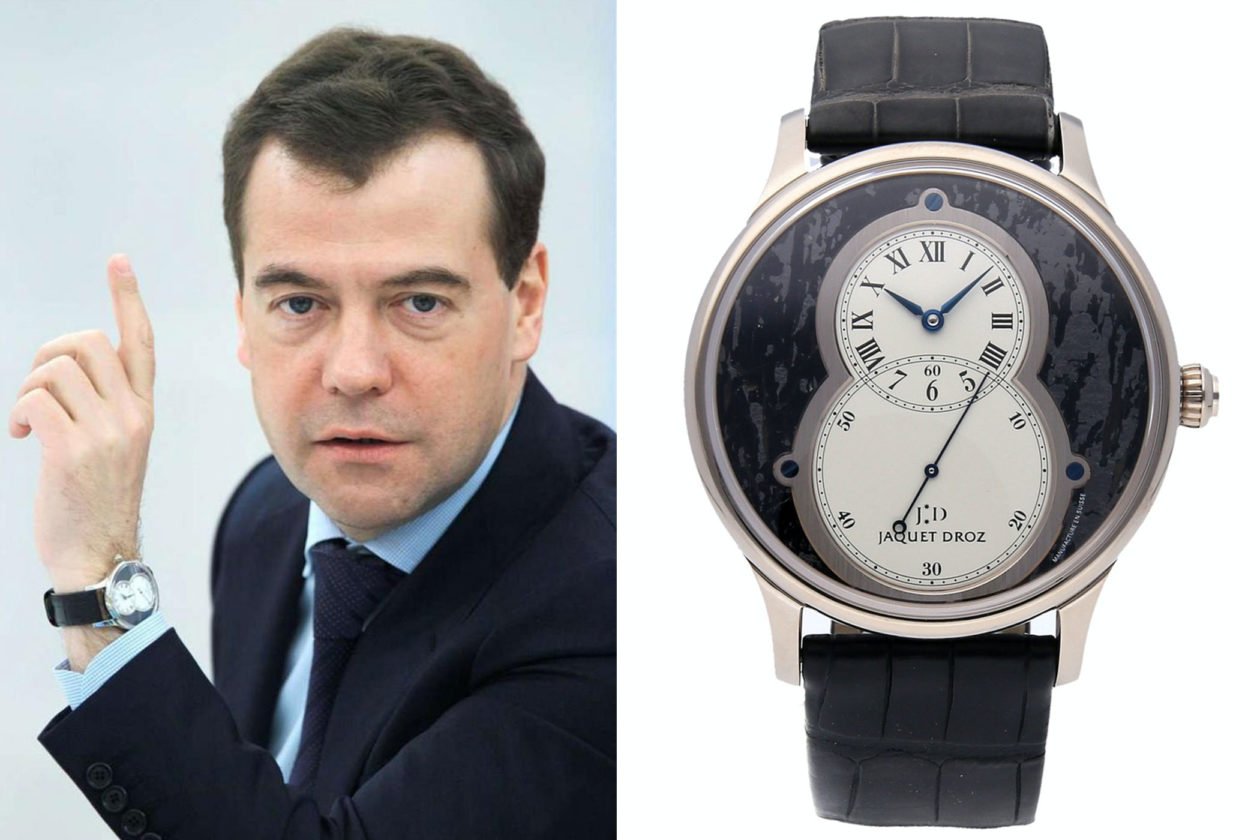 The politician was also seen many times with Breguet from the Classique series – the Day Date Moonphase model.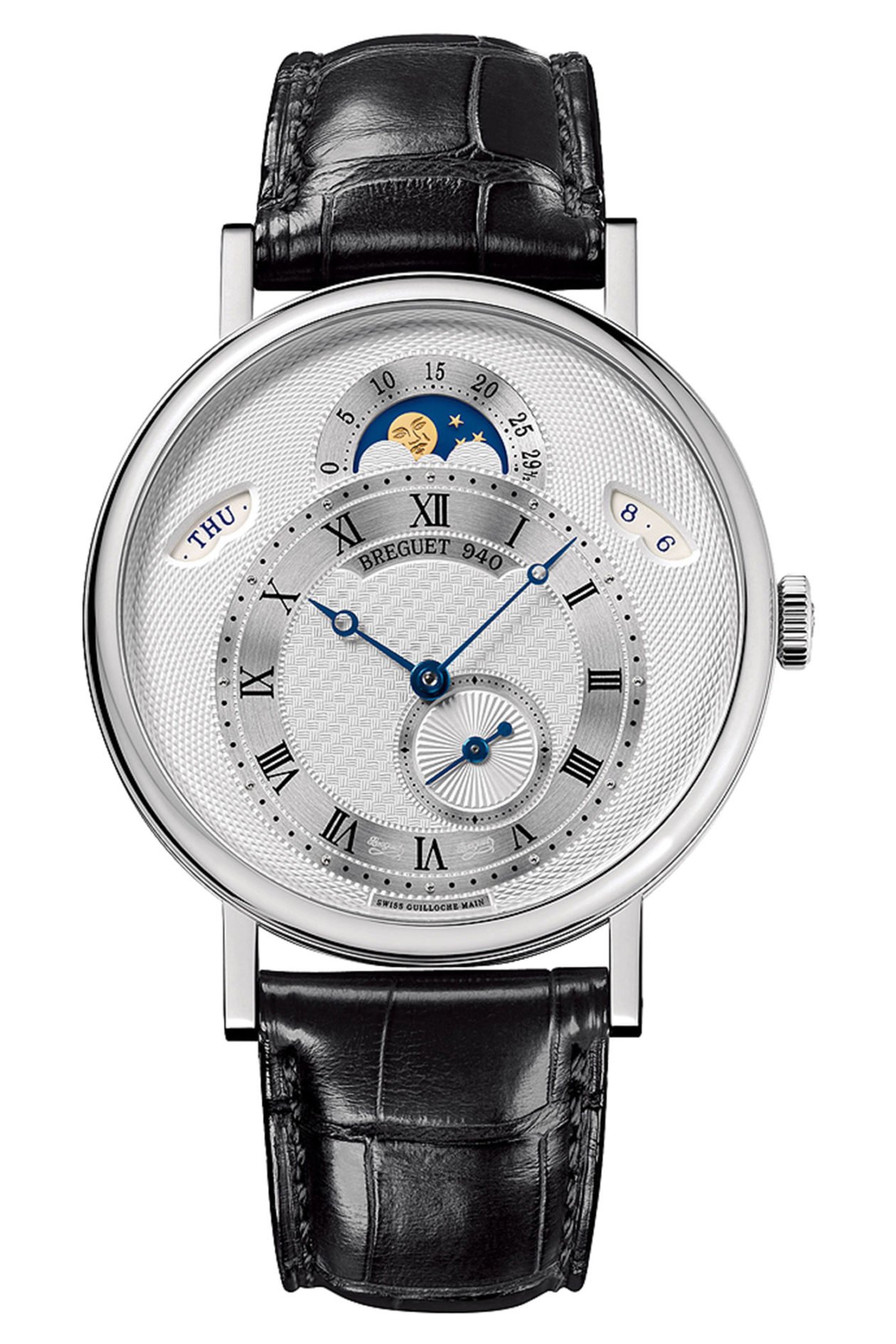 A less known, but very interesting person when it comes to "watches vs earnings" ranking is initially the vice-mayor and then the mayor of Moscow – Vladimir Riesin. It is probably one of the few government officials in the world whose watch tastes have been mentioned on his Wikipedia profile with specific models. Riesin, whose official annual salary as mayor of Moscow never exceeded $ 170,000, was seen in public with at least two watches that cost several times more than those earnings. The first spectacular timepiece was the Greubel & Forsey Double Tourbillon 30degrees Vision, which cost around $ 360,000 in white gold and $ 425,000 in platinum. It cannot be determined from the photo below which version was owned by Riesin, but it does not change the fact that it is still almost 2.5 times the annual wage on the wrist.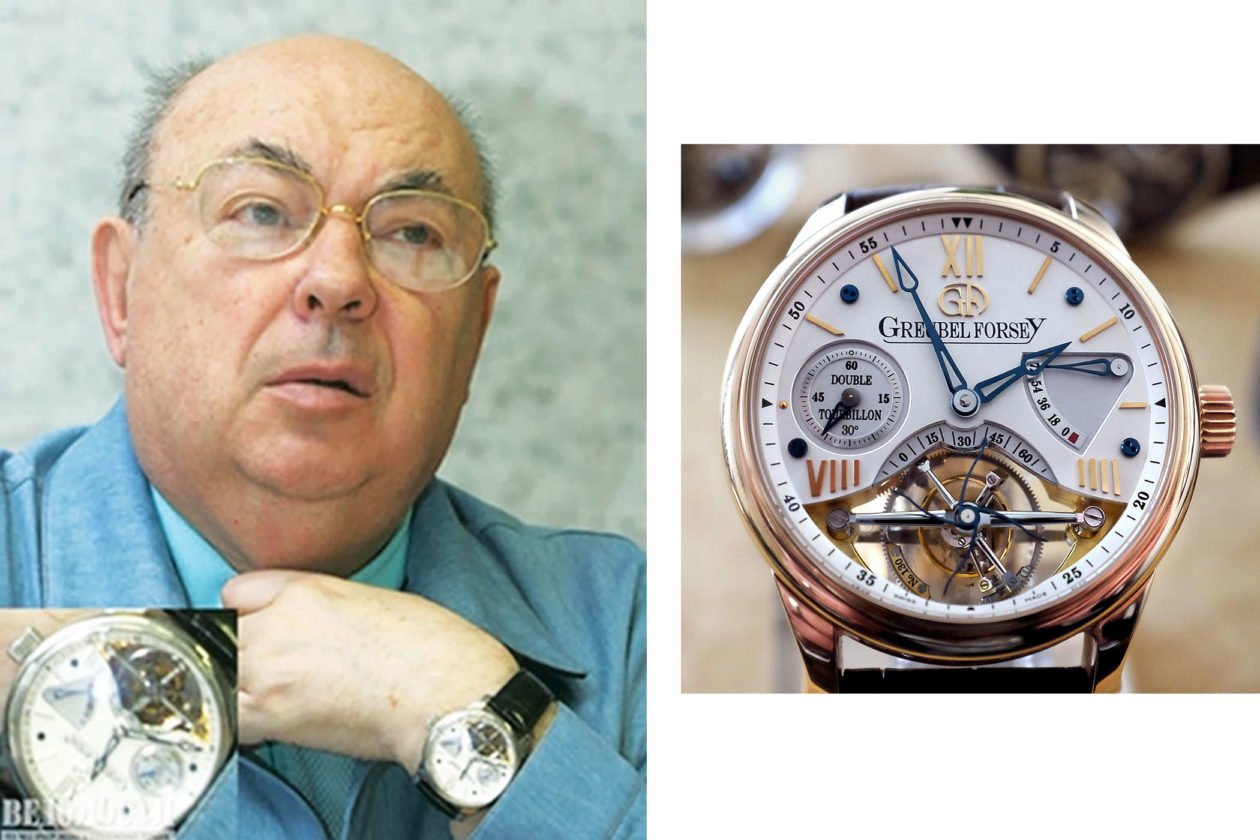 The second watch the politician has paraded with in public as shown by some dubious quality photos available on the internet is the DeWitt La Pressey Grande Complication. It is the most complicated timepiece in the history of the brand, combining, among others, a perpetual calendar, a split seconds chronograph, a tourbillon, and a minute repeater. The price of this masterpiece in the year of its premiere oscillated around a million dollars, so it is already 6 years of work with the salary of the mayor of Moscow, without any other expenses. However, it never sparked any calls for a closer examination of Riesin's finances, who had quietly perform his job until retirement.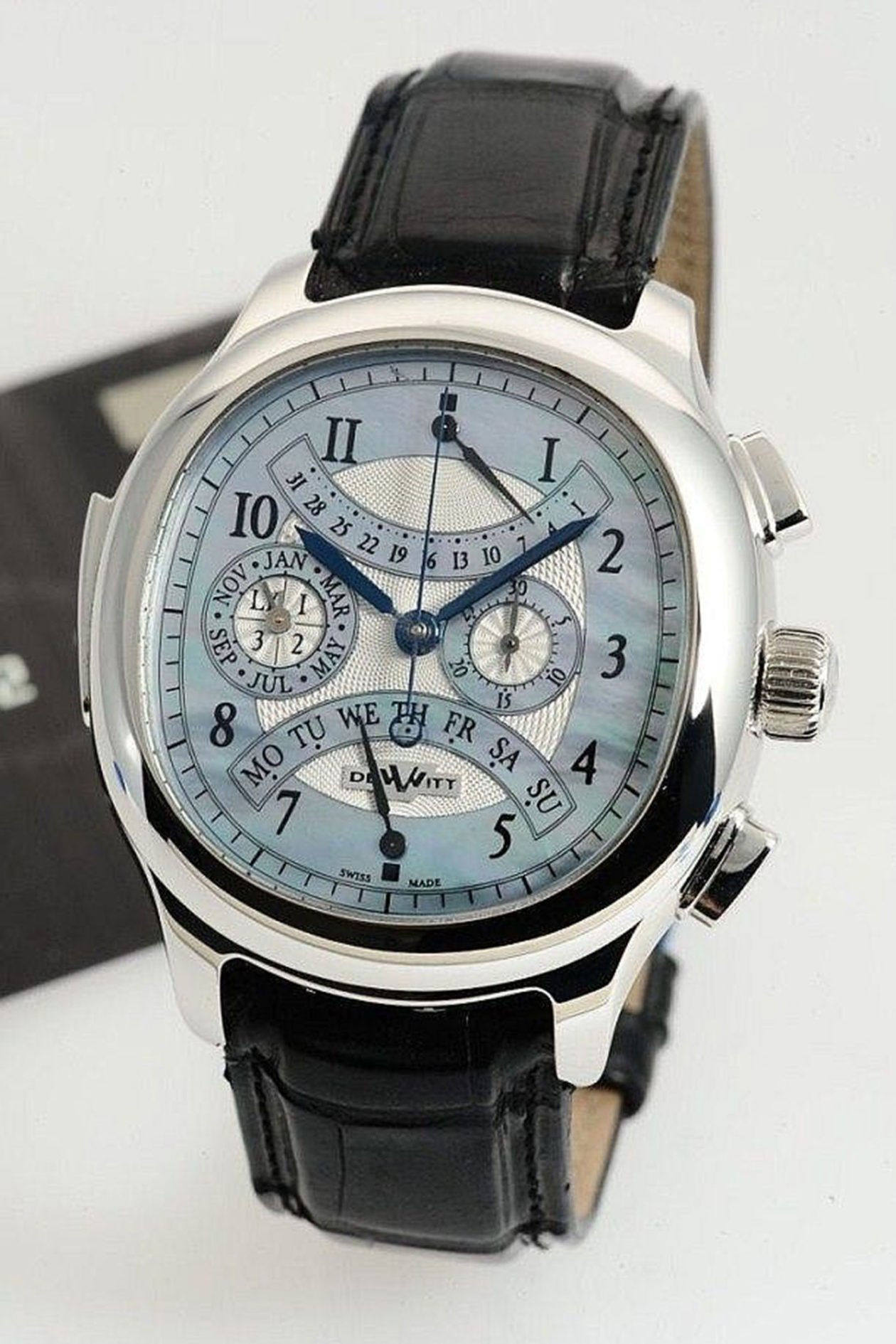 Following the trail of very distinctive timepieces, we have to go beyond the Russian border for a moment and stop in Chechnya, where for years the only lord and ruler has been Putin's trusted man – Ramzan Kadyrov. A person with a rather dark biography, specializing in kidnappings for ransom during the Russian-Chechen wars, and now successfully liquidating the opposition in his country. In 2011, Kadyrov took the title of the Head of the Chechen Republic, which gave him virtually unlimited power and an unlimited term of office, although as a father of twelve children he does not have to worry about the duration of the dynasty. As befits a true dictator, he enjoyed a luxurious life beyond his state, despite the officially relatively low annual salary of about $ 78,000. He has a private zoo and a fleet of luxury cars, among which we can find one of only twenty units manufactured – Lamborghini Reventon, costing around $ 1.25 million. In terms of watches, he was seen, among others with exclusive models such as the Bovet Fleurier Minute Repeater Tourbillon for around $ 300,000 and the Greubel Forsey 24 Secondes Contemporain Platinum limited to 33 copies for less than $ 500,000.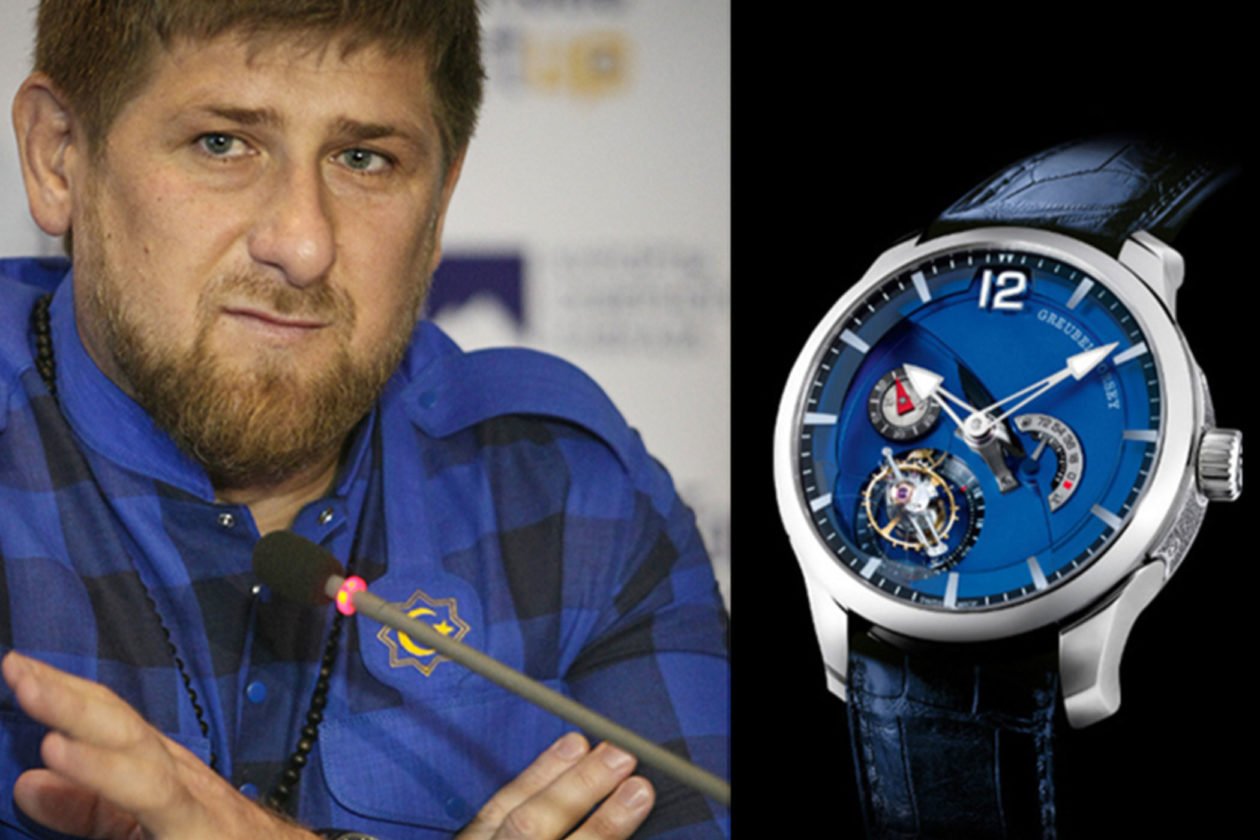 Returning to Russia, I must mention that while preparing this article I found many less known politicians and businessmen who wear exceptionally avant-garde watches. It is not without reason that Moscow is the city with the largest number of registered millionaires, and the social disproportions between the inhabitants of Rublevka and the poor periphery are colossal. A country where the world of politics and business is intertwined to such an extent that virtually all borders are blurred and mutual protection of interests is something even normal. Below are a few more gentlemen from Russian business who wear very interesting timepieces:
Vladimir Artyakov – former governor of the Samara district and current vice-president of Rostec – a state-owned corporation for enterprise development and export of advanced technologies. See very often with his DeWitt Academia Tourbillon Differentiel in rose gold. The price is approximately 225,000 Swiss francs.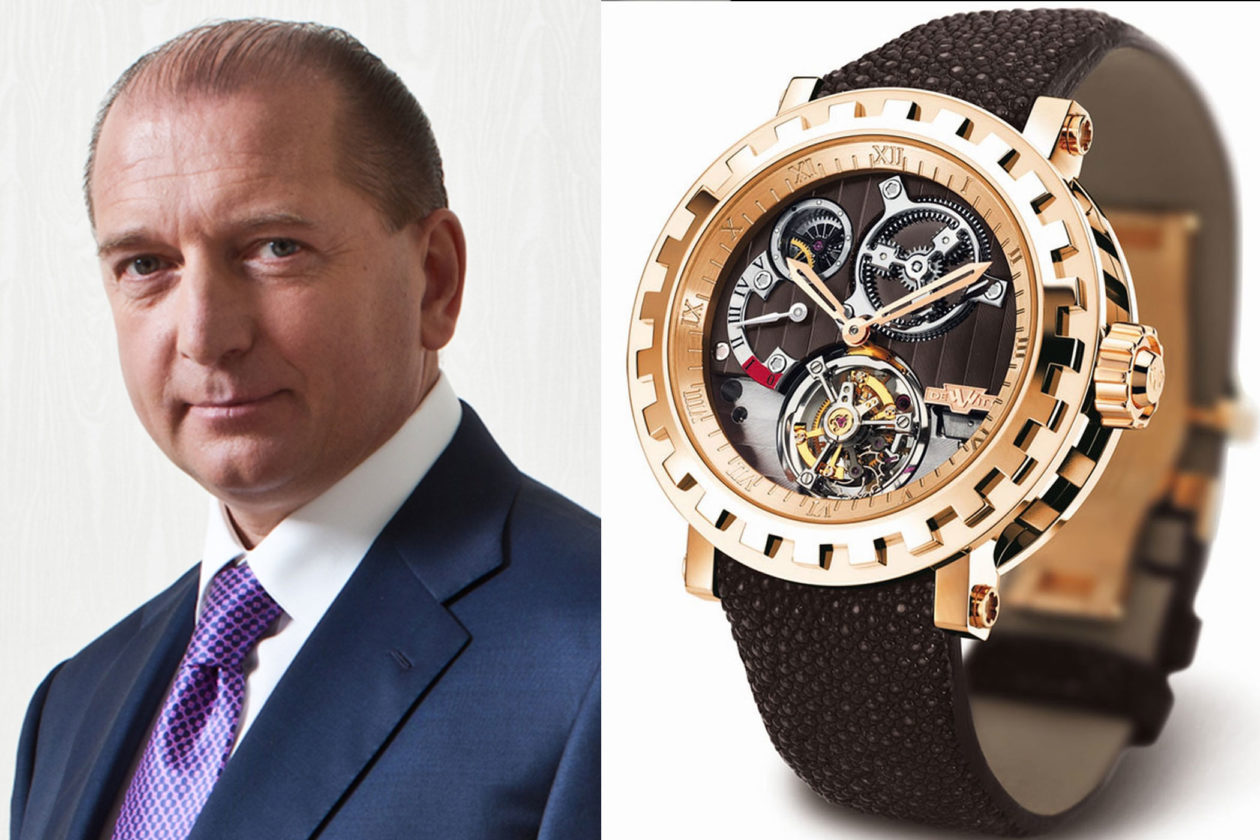 Vladimir Yakunin – former head of the Russian Railways, a big fan of tourbillons, because many press materials have only watches with this complication from brands such as Breguet or the Lange 1 Tourbillon from A. Lange & Söhne. Currently a citizen of Great Britain, a destination that many Russian oligarchs have chosen for the peaceful experience of old age.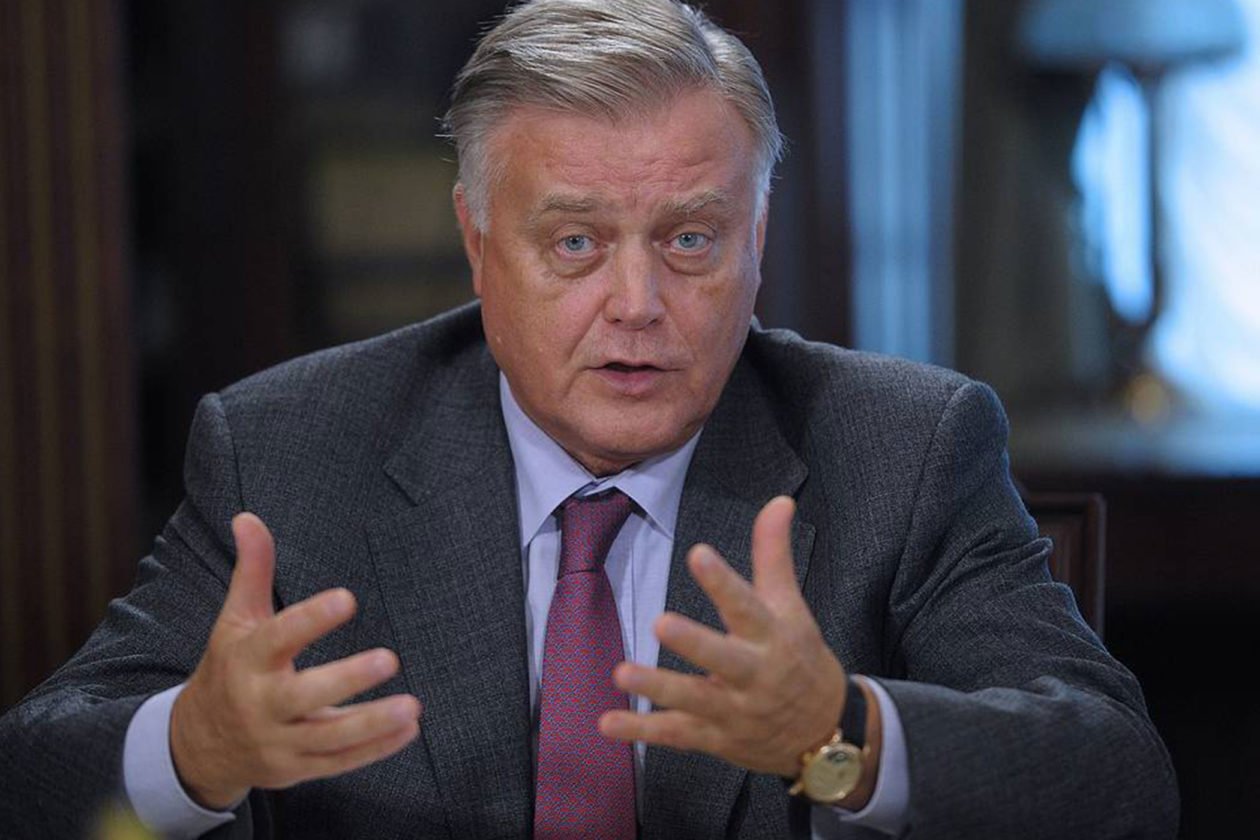 Andrei Kostin – president and chairman of the supervisory board of VTB Bank. One of the few oligarchs on our list, whose income fully justifies even the greatest watch buying madness. In 2012 alone, Kostin earned over $ 30 million from his function and shares. Seen with Breguet's Tourbillions with a perpetual calendar, especially liked by the Russian elite, as they are also worn by Gazprom's president, Alexey Miller. I also found pictures where Patek Philippe Celestial was resting on a businessman's wrist.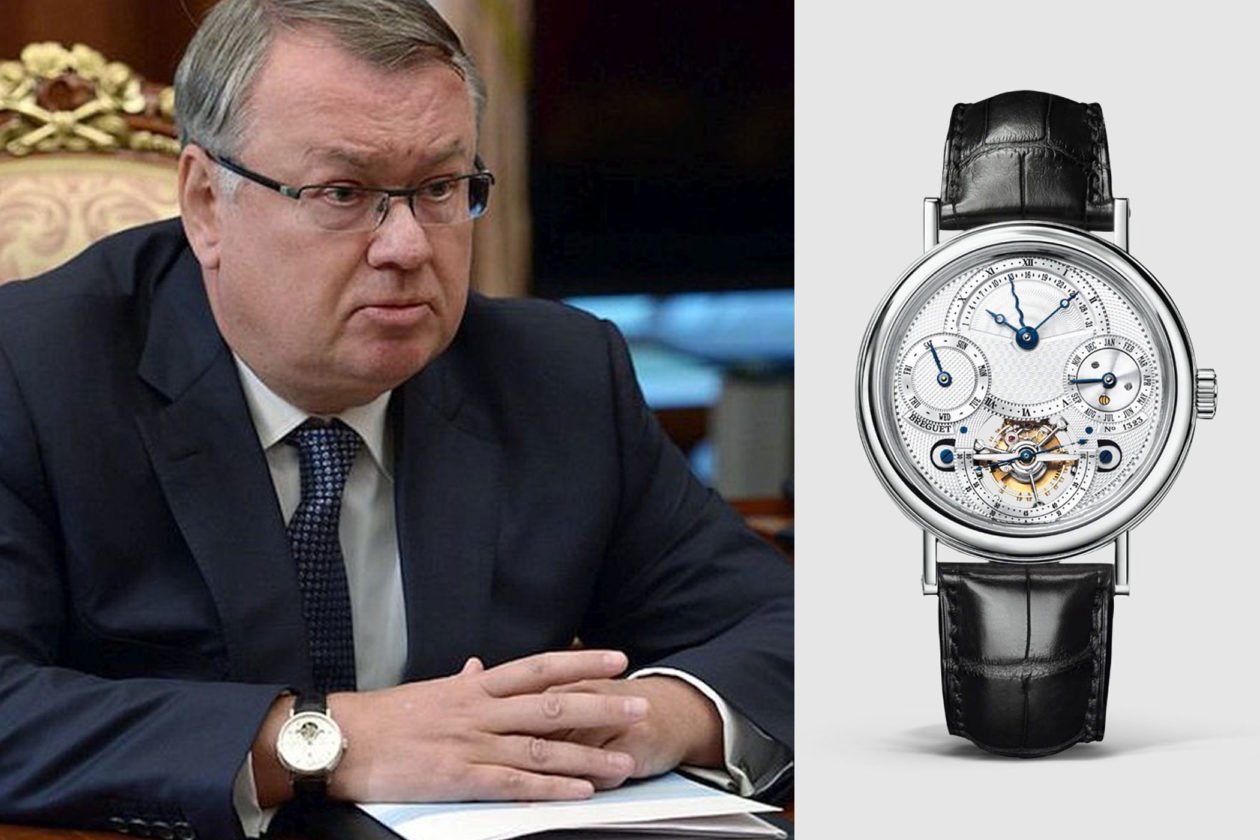 Naturally, one cannot generalize and claim that most of the watches presented in the article were obtained in a legally questionable way. However, how loose the rules on disclosure and documentation of assets are in Russia is shown by the fact that the draft law on obligatory asset declarations of the highest state officials was submitted to the Russian Duma only in 2012 and adopted a year later with many amendments. Previously, no one bothered with such trifles.