Timebloid

Watch Slang aka how to talk in a watch freak jargon

Internet and social media are the current arena of clashing collector opinions as well as testing field for watch brands marketing departments in getting new customers. Today we present a useful dictionary of popular slogans that will definitely help to maneuver within this global web of watch-business parties.

It's no secret that fine watchmaking business, equally to any other market, suffers from the COVID-19 pandemic side effects. Sales results are going down for all the brands as they lost one of the most important way of expanding the business – trade fairs and exclusive promotion events for target audience. Cancellation of the most important gatherings such as BaselWorld forced all the brands to find innovative ways of reaching new clients and maintaining current fanbase. First examples of dealing with those uncertain times were organizing Watches & Wonders (formerly known as SIHH) in an on-line form and growing number of live Instagram stories ran by nearly all the brands with their key executive people regarding new models. It seems that particularly social media are getting growing attention of all the watch business that focused their marketing tricks on reaching as much people as possible via Facebook or Instagram. Especially the latter that thrives on visual content, gathers all the aficionados starting from just hobby enthusiasts up to the most important collectors seems to flourish with integrating the watch family.

To maneuver fluently in this modern social media environment it's good to know the jargon that seems to be the official watch freak language. Please update your Resume with language skills related with watch slang below.

10PAST10 / 8PAST10 – the most photogenic set of watch hands, the so-called 'watch smile' where the hands indicate this particular time to show all the grace.

AD – Authorised Dealer, so this term is kind of self-explanatory. Those are the guys we buy watches from, waiting for their calls that the watch arrived.

BATMAN – the nickname of particular Rolex GMT model with navy blue and black bezel color combination, resembling the colors of the DC Comics superhero.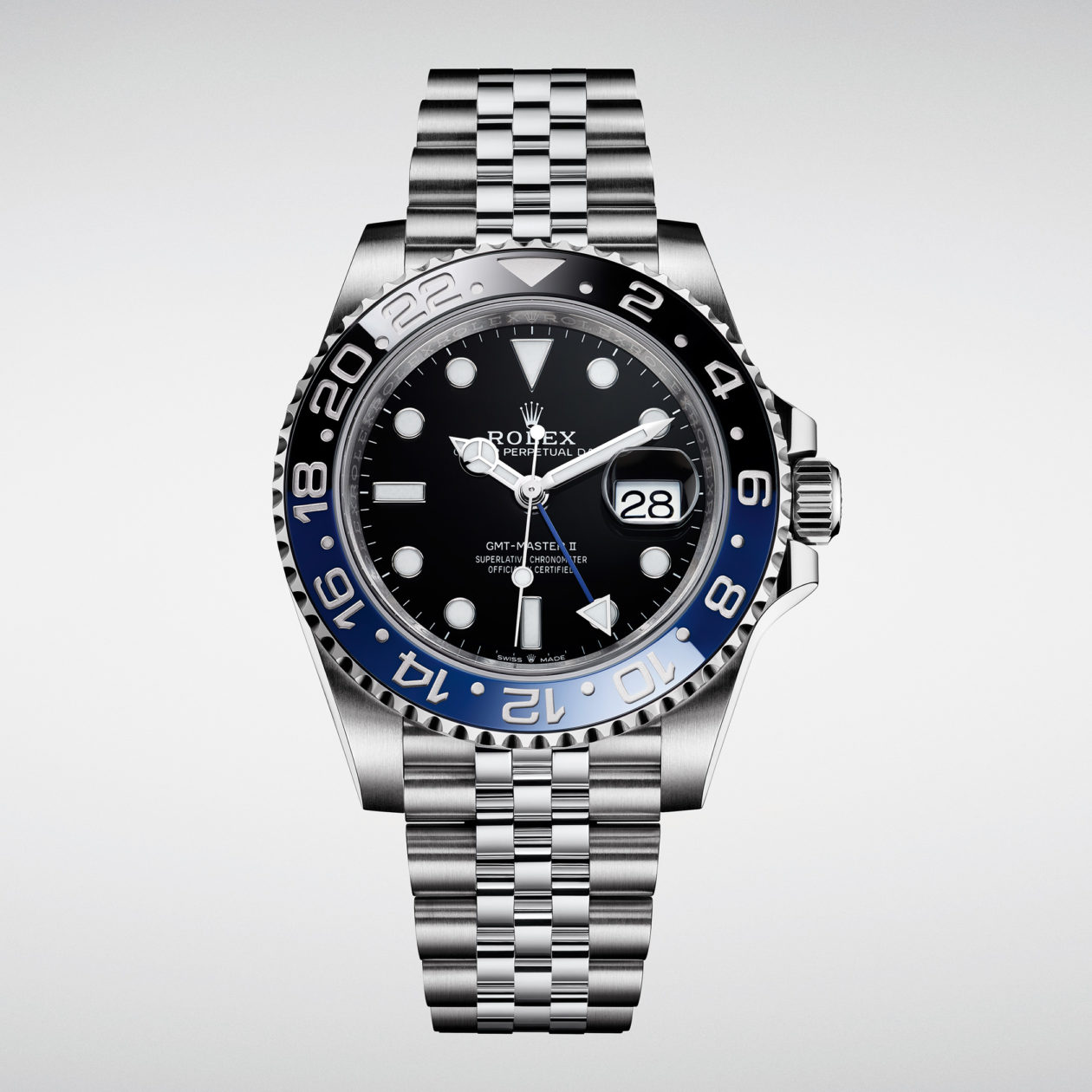 BUST DOWN / ICED OUT – a watch that is totally diamond-encrusted, starting from the dial ending with a bracelet.
DAILY BEATER / BEATER – your most often worn daily watch, probably the least valuable timepiece when it comes to price in your collection, however that's a watch that has been with you all the time (and seen a lot as well).
DESK DIVER – diver watch that will probably never experience the diving situation that it was designed to, but would rather be worn to the smart casual attire due to its versatility.
FANBOY – a collector/enthusiast that is focus mostly on the one brand or complication for instance Rolex fanboy, tourbillon fanboy etc.
FLIPPER – a person who bought the watch only to resell it immediately and make a profit with this operation. Lot of grey market dealers are typical flippers.
FAUXTINA – term referring to artificial vintage effect applied to new watches making them looking like they are much older than they truly are. Seen mostly on dials with fluorescent index markers that are quote easy to apply this effect.
GTG / MEETUP – Get-Together so the meeting where all the watch family gathers to make photos and talk about watches.
GRAIL WATCH / HOLY GRAIL – this one special watch that every collector either has already acquired and celebrate with great care, or is still dreaming of getting one day. (Just to give you an example – for me that would be a Kari Voutilainen's Decimal Repeater that I'd love to have one day).
HULK – nickname for green Rolex Submariner.
INCOMING – this very pleasing slogan that you post on your social media when the new watch is ready and can be finally picked up.
JUMBO – usually a term that sticked to Audemars Piguet Royal Oak with time only indication and relatively large case size.
KEEPER – a watch that you'd never sell or trade, you'll just keep it for eternity.
KERMIT – another nicname for Rolex Submariner, this time with color combination of black dial and green bezel.
MICROBRAND – can also be referred as 'Indie brand'. A much smaller, independent watch company making their timepieces in a more 'artisanal' way with very limited timepieces produced annually. Examples such as Akrivia, Atelier de Chronometrie, Kari Voutilainen, Groenefeld.
NWA – usually your favourite hashtag when you can finally present the new watch on social media and flex around.
PEPSI – originally a nickname for red and blue bezel color combination seen in Rolex GMT models. Later this term was spread wider and currently any watch meeting this color criteria is called a 'pepsi bezel'.
ROOT BEER – a nickname for Rolex GMT II in Everose Gold and specific caramel/gold bezel resembling the root beer tones.
SAFE QUEEN – a watch that will spend most of its time in a safe.
SMURF – another Rolex Submariner nickname, this time it's a blue bezel and dial watch in white gold.
SPEEDY – shortcut term for Omega Speedmaster. There's another hashtag that had developed for this watch that this #speedytuesday and is about posting this watch especially on Tuesday. Simple as that.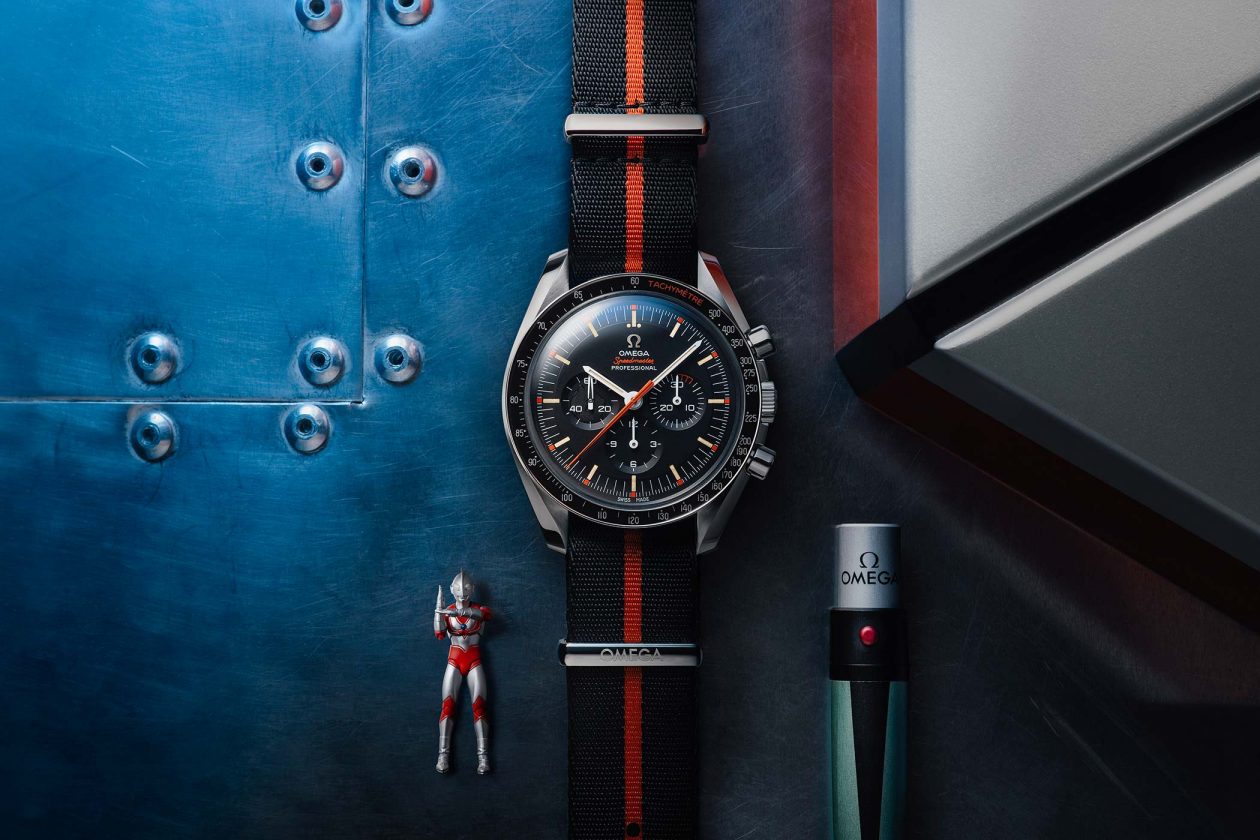 SEX PILE – a must have event at any GTG. Where all the enthusiasts are putting their watches on the same table and it's a time for taking a photos of this pile.
TOURBY – a slang nickname for tourbillon complication.
TROPICAL DIAL – a term for mostly vintage watches that gains uncontrolled stains or other artifacts on their dials due to time passed that usually increase their value.
WIS – Watch Idiot Savant, a term that watch freaks gave themselves, representing a person that knows almost everything about watches and collects them like a maniac.
WRIST PERVERT – a person that is secretly lurking on other people's wrists to check what watch they're wearing.
WRIST TIME – time that a particular watch spends on the wrist of its owner.